Shining on Indonesia's culinary scene for the fifth time running, the Ubud Food Festival (UFF) is back and ready to spice up the world with over 100 speakers. The festival, presented by Indonesian food company ABC, has prepared a full lineup of chefs, restaurateurs, entrepreneurs, farmers, food writers, scientists, and activists converging from April 26th to 28th. The action-packed event promises a three-day, cross-cultural, culinary discovery, putting Indonesian food on its rightful pedestal once more.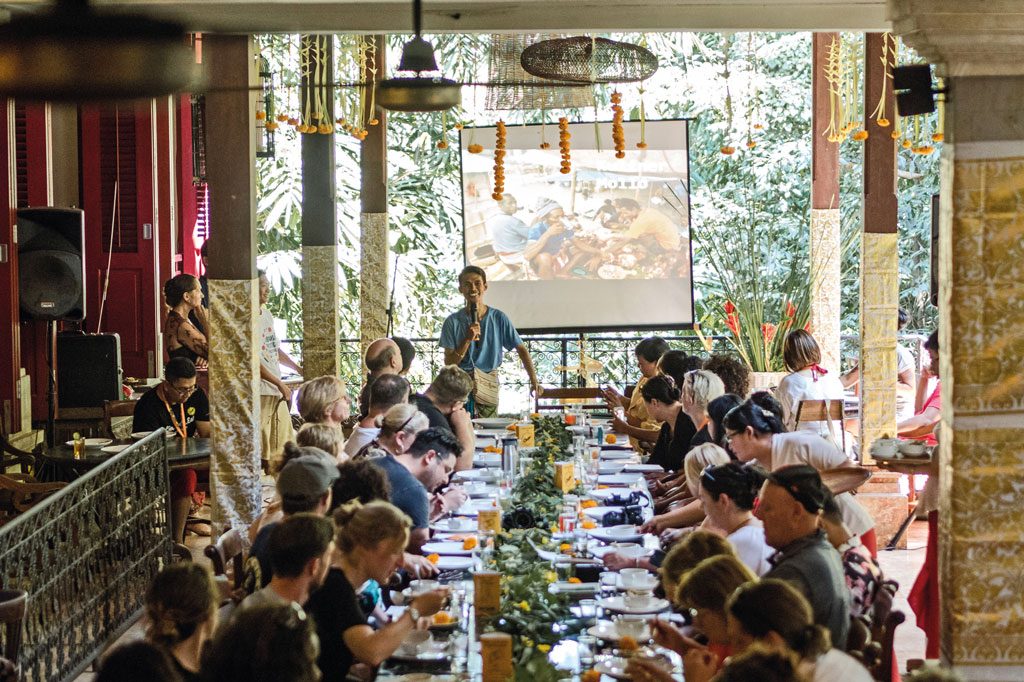 Ubud Food Festival 2019 Presented by ABC will feature industry leaders from across Indonesia, Southeast Asia and beyond, cooking programmes, food discussions, film screening, and more. It has become the nation's leading food event and primary platform for sharing its diverse culinary cultures, unique local produce, and top restaurants to an international audience. UFF19 will be generously seasoned with the theme "Spice Up the World". The desired outcome is for food lovers to finally add Indonesian dishes to their list of favourites. "Food is, after all, the easiest way to access a culture," UFF Founder and Director Janet DeNeefe explains.
The lineup is a testament to Indonesian's food growing status on the global culinary stage.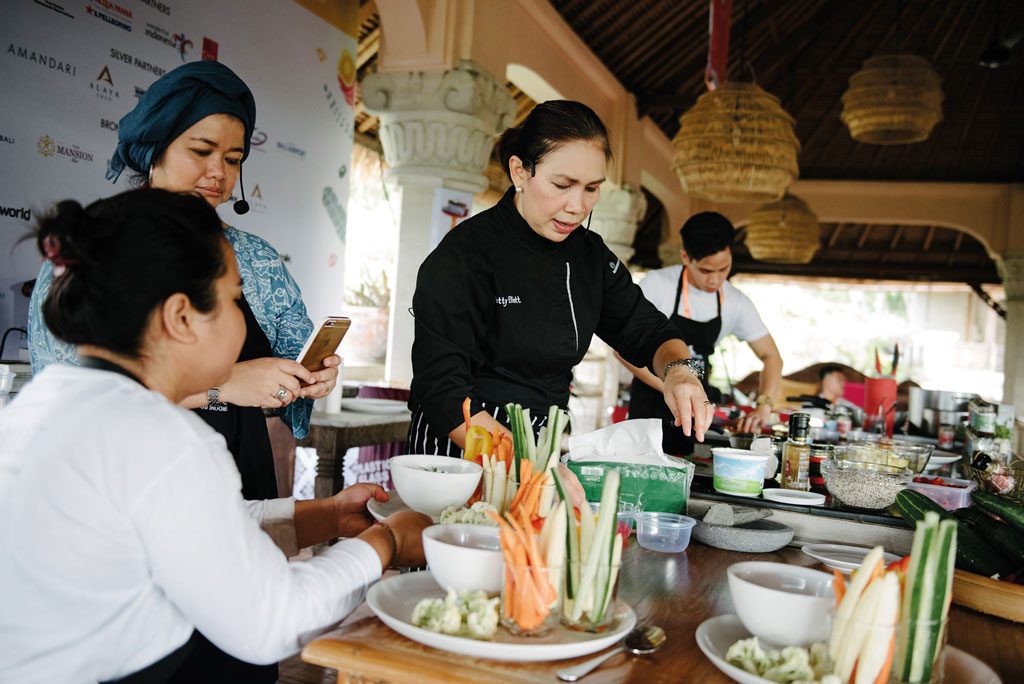 The event will host a course of esteemed speakers from the world's gastronomy scene. From the likes of Wayan Kresna Yasa, the man that successfully put Indonesian cuisine on the map and who was voted Bali's Best Chef in 2018; Korean American chef and TV personality Judy Joo; Philippines's One to Watch at Asia's 50 Best Restaurants 2018 Jordy Navarra; the 2014 world's Best Italian Chef Carlos Montobbio, to Michelin star and other award-winning chefs. Foodies with a sweet tooth will also be well catered for, as executive pastry chef Yannis Janssens and MasterChef Australia 2017 runner up slash Oz's new king of ice ream Ben Ungermann will be present.
The festival is incredibly diverse and welcomes anyone from connoisseurs, gastronomes, food photographers, chefs, cooking hobbyists or just straight up lovers of eating. From engaging food-talks, cooking demonstrations, amazing food stalls, workshops, masterclasses and of course exceptional dining experiences featuring world-renowned chefs, there is something for every food lover at UFF.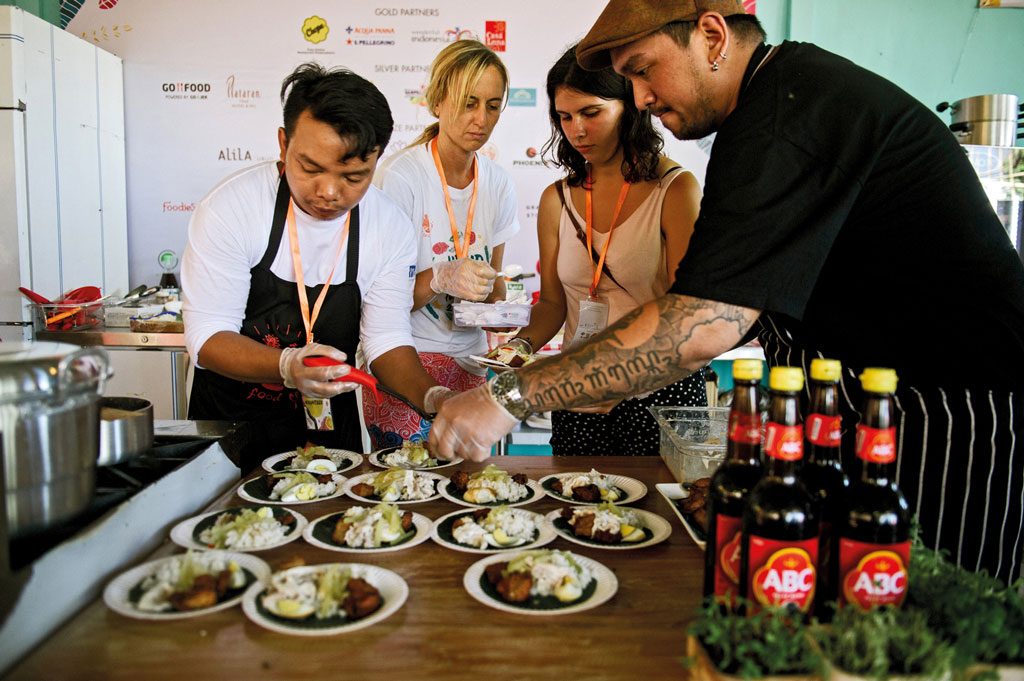 As friends of the environment, the festival commits to minimise all forms of waste across all program areas, from organic waste to disposable packaging. The team strictly prohibits vendors to provide single-use plastic and polystyrene packaging and encourages attendees to bring their own plates and utensils to be rewarded with discounts.
Gain full access to the Kitchen Stage with a 1, 2 or 3 Day FoodLover Pass. NOW! Bali readers will save 20% by entering the promo code MPNB at check out. For the full line up of chefs, speakers, demos, special events, film screenings and for tickets, go to: