This cute little shop is filled to the brim with trinkets – it will especially keep hoarders of vintage good content! Owned by a Bali-based PR maven Yoke Darmawan, the shop, called "Things I Like" is decidedly more refined (without being pretentious) than its neighbours. From fresh flowers to home decorations, and knick-knacks to jewelries, the shop is also a delight for those looking for cute things that make perfect gifts.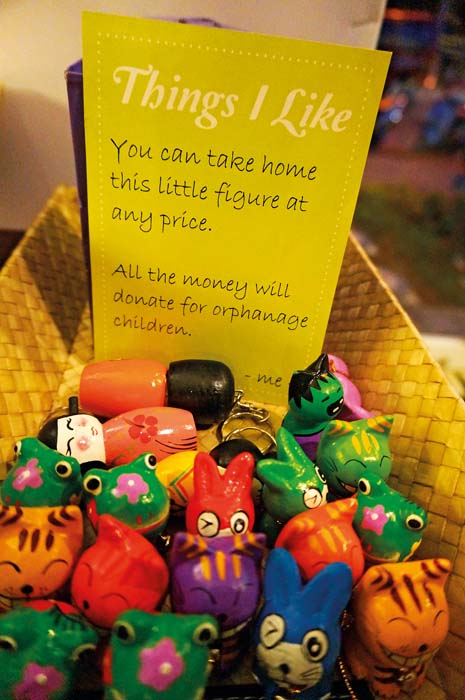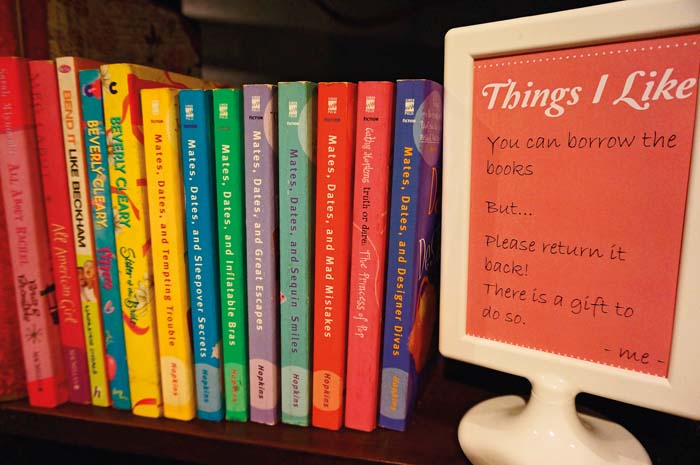 Yoke sources the trinkets mainly from the local craftsmen in Bali, with a few additional items from Java and Sumba and her own personal collection. The ladies are definitely spoilt with the shop's pretty collections of traditional woven fabrics that apply natural dyeing system (both in colour and technique, vintage wooden and china home décor, tea set, stylish clutches (made from traditional woven fabric), scented candles, and beautiful fresh orchids to name a few.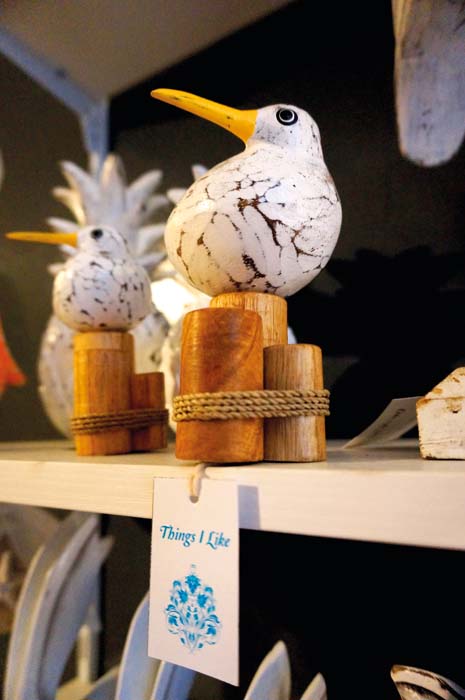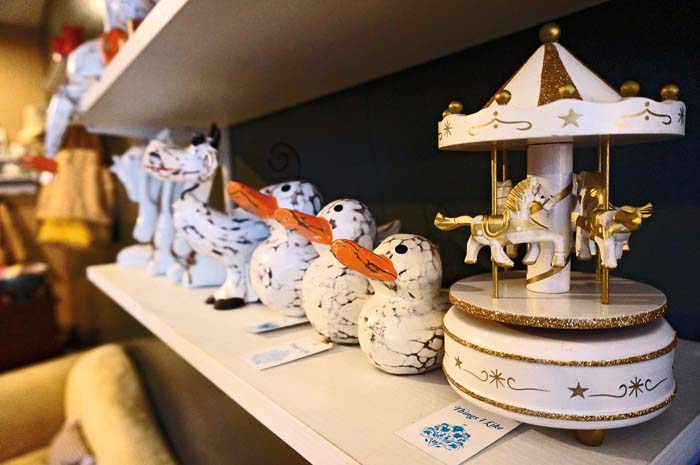 But there's more to the shop than the adorable trinkets. Stepping in to Things I Like, you'll notice a bookshelf filled with a Yoke's personal book collection. No, they're not for sale; but you can borrow the books and – here's the great part – receive a gift upon returning them! Now that is something everyone can like!
Also in the shop, there's a corner with a tray containing cute wooden keychains and a jar. The keychains are for sale at the price is 'as you like'. Put the money in the jar, and all proceeds go to help underprivileged children to get a chance for a better life.
Jalan Sunset Road (next to Trans Hotel)
Phone: 0812 3868 473