The traditional philosophy for life in Bali, Tri Hita Karana, is the "three causes of well-being" or "their reasons for prosperity". It is a Balinese Hindu lifestyle philosophy that is all about maintaining a harmonious balance between mankind (Pawongan), the environment (Palemahan) and God Almighty (Parahyangan).
Not only are local residents expected to abide by this mantra but several businesses in Bali have made sure their values reflect those of Bali's too. For this, let's take them to their rightful stage and take an example or two from their eco-friendly practices.
Coca Cola Amatil
The ocean sustains us with the basic elements of life—it produces half of the oxygen in the air we breathe, and it is an essential part of the water cycle, helping to provide the water we drink. However, we face difficult challenges when it comes to preserving clean oceans, but one problem is simple to understand: Rubbish. Rubbish, including plastic, is one of the most widespread pollution problems facing our oceans and waterways. We all know waste in the water compromises the health and livelihoods of humans and wildlife, and threaten the tourism industry that depends on it. Unfortunately, even on world-famous beaches, such as those in Bali, we have all noticed the "tsunami of trash" on the beachfront these past few years. Tons of rubbish pile high after having been washed out by the monsoon rain and brought back by onshore winds, leaving the island in a horrendous condition.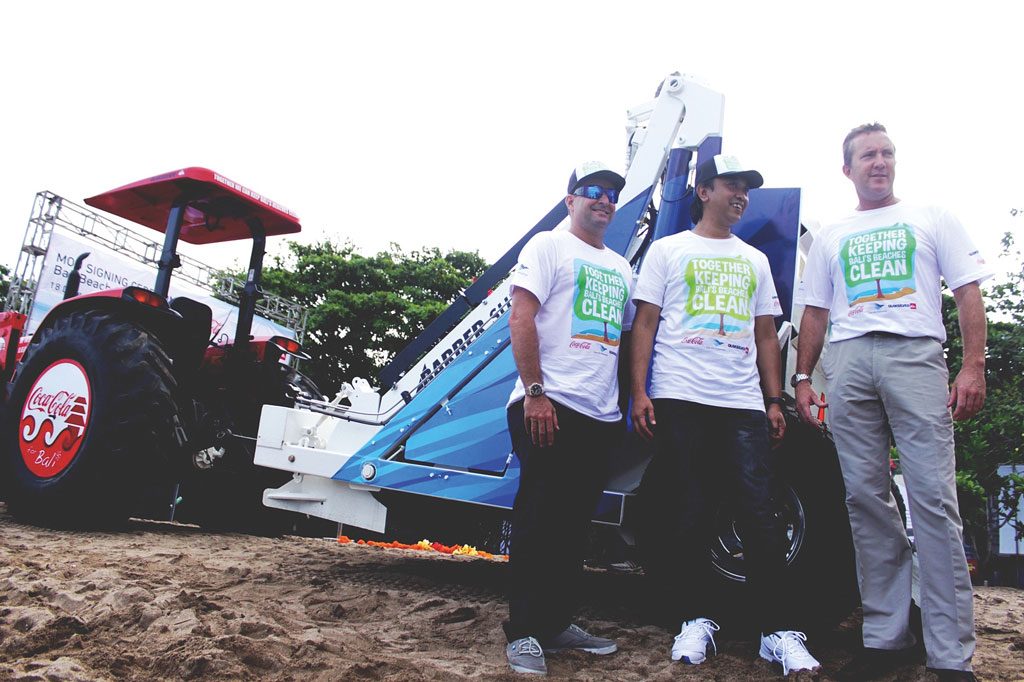 That's why since 2008, Coca-Cola Amatil Indonesia (CCAI) together with Quiksilver Indonesia (QS) have taken bold action — working hand-in-hand to minimise the impact of waste on the beautiful beaches of Bali, strengthen the tourism industry which will help improve the welfare of the local people, and support Bali's government's program in creating a "Clean and Green Bali", by creating the Bali Beach Clean Up (BBCU) program. Through the BBCU, the initiative has created 78 job opportunities for local communities to clean up 9,7 km shoreline everyday throughout Bali's five iconic beaches: Kuta, Legian, Seminyak, Jimbaran, and Kedonganan. The underlying principle behind the program is that corporations have a role to help protect the environment while at the same time creating economic opportunities.
Alila Seminyak
A portion of Bali's waste ends up in overflowing landfills, contributing to the production of toxic methane gas and leaching into farmlands and waterways used by the local communities. Much of the waste is also disposed of illegally, such as dumped on the road or in rivers, which ends up in the ocean and washed up on beaches.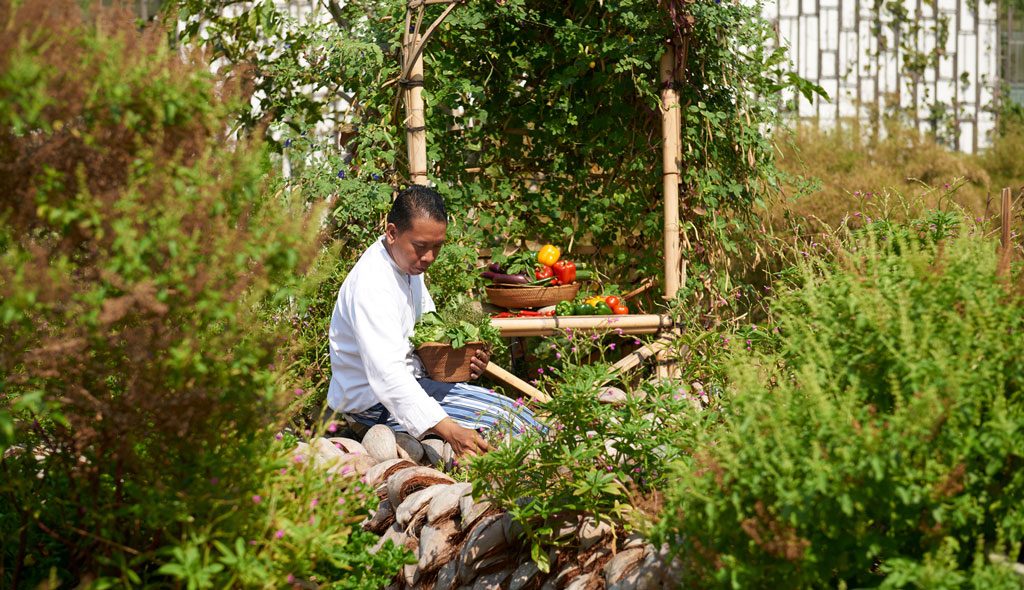 Since Alila Hotels & Resort launched its Zero Waste to Landfill initiative in 2016, all of their hotels and resorts have a zero contribution to the waste problem in Bali. All mechanisms for achieving zero waste are now fully established and goals have been met since embarking on this journey two years ago.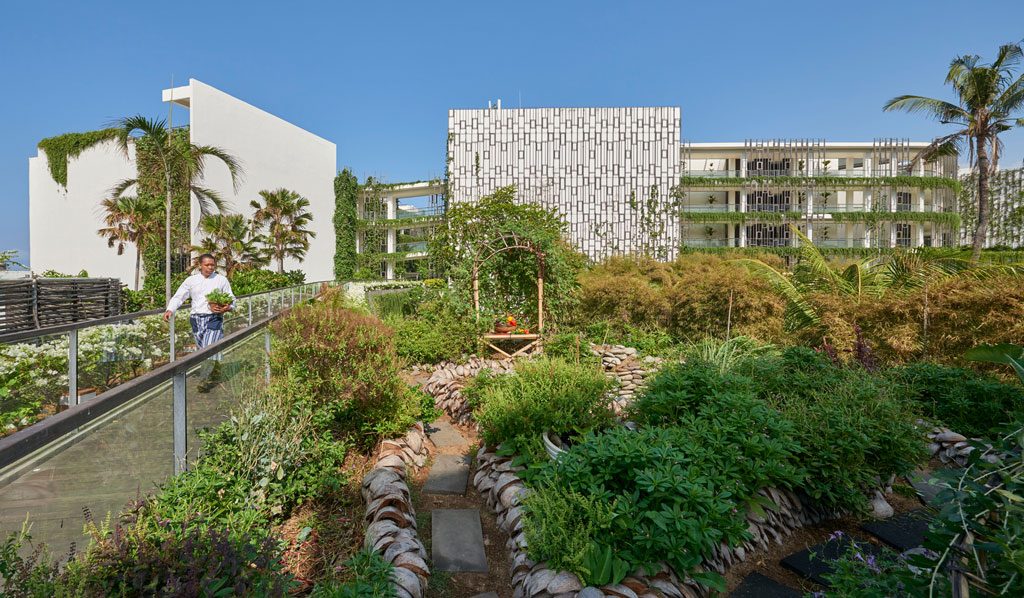 Alila tackles waste at its source and recycles it into useful resources. The centrepiece of its Zero Waste Policy is an Integrated Sustainable Resource Recovery Facility (iSuRRF), an on-site laboratory where all waste streams are recycled into higher value products. Additionally, each hotel is equipped with a composting section, to process organic waste, and an organic garden, to produce organic food for the kitchen. They also put in place a PIONEER team (Positive Impact on Nature, Environment and Earth's Resources) that are responsible for upholding the zero waste status and encourage local communities and guests to think differently about waste.
Mason Adventures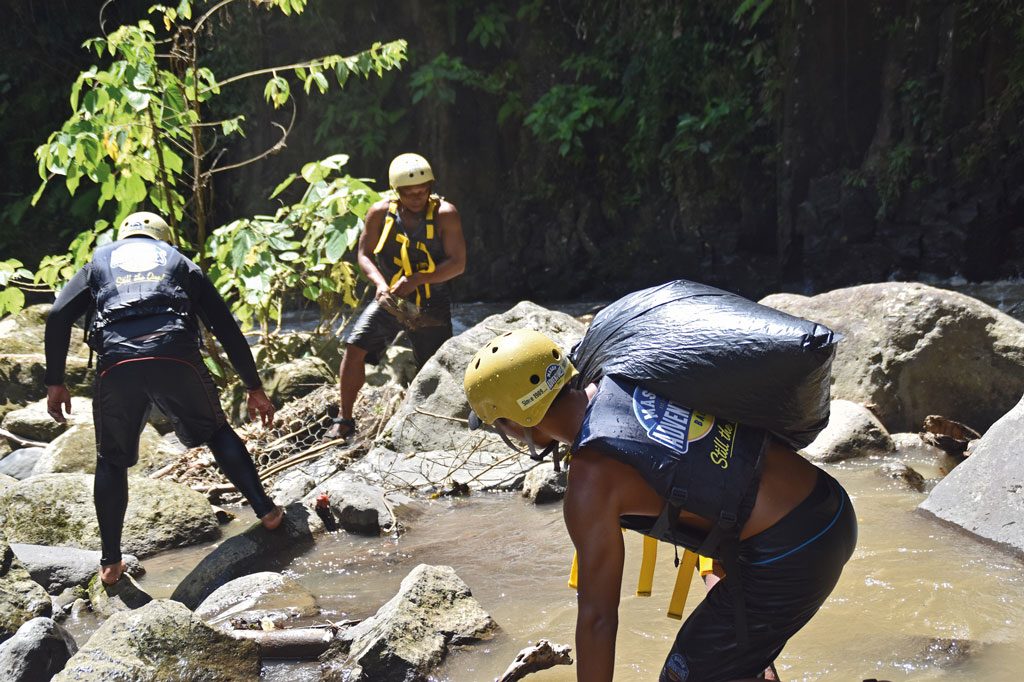 Mason Adventures planted its flag in Bali 3 decades ago when it was still known as Bali Adventure Tours. They are the island's critically acclaimed and longest-established adventure tour operator. Whilst they have been loved for their world-class facilities and experiences, the people behind it ensure that being environmentally-aware is a key company value.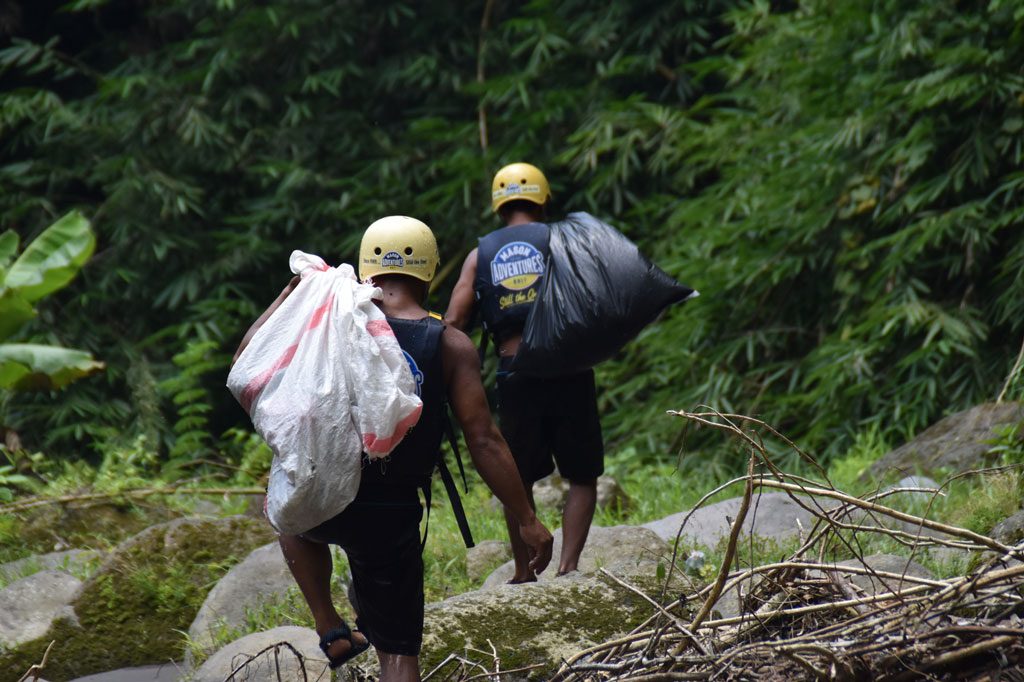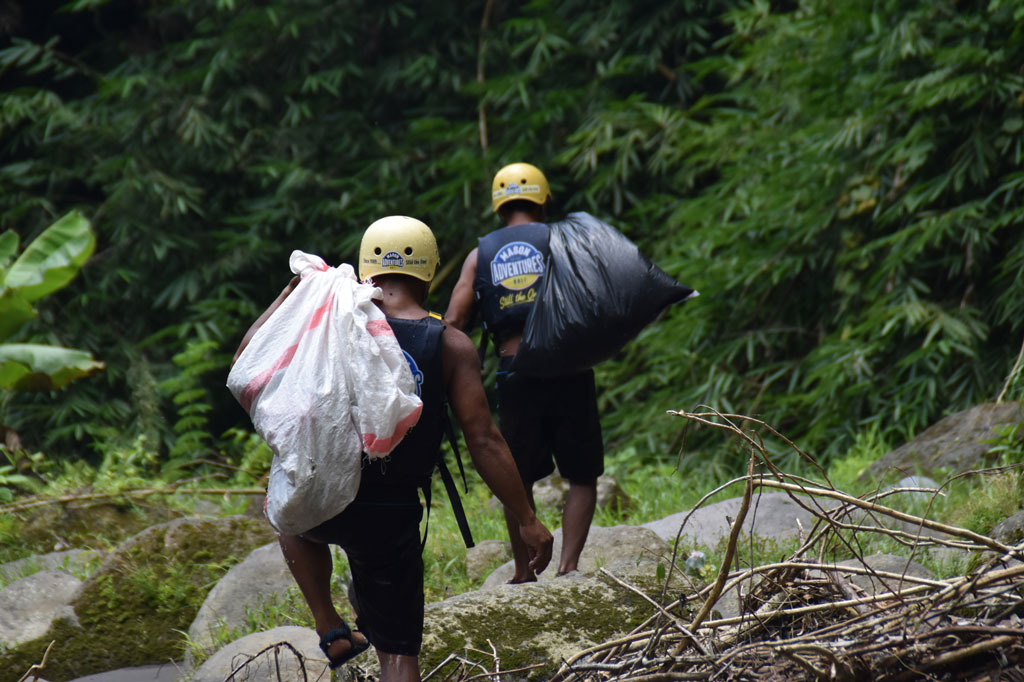 Mason's White Water Rafting Tour takes place on the Ayung River. Similar to the state of our oceans, the island's streams are gathering plastic waste from nearby areas. As a running initiative to keep the rivers clean, Mason Adventures have pledged to conduct a regular clean up and refuse to bring their guests to the river-side drinks vendors who are known to litter. They are the only company operating on the Ayung River that hold regular river cleanings (twice a month) to keep it pollution-free.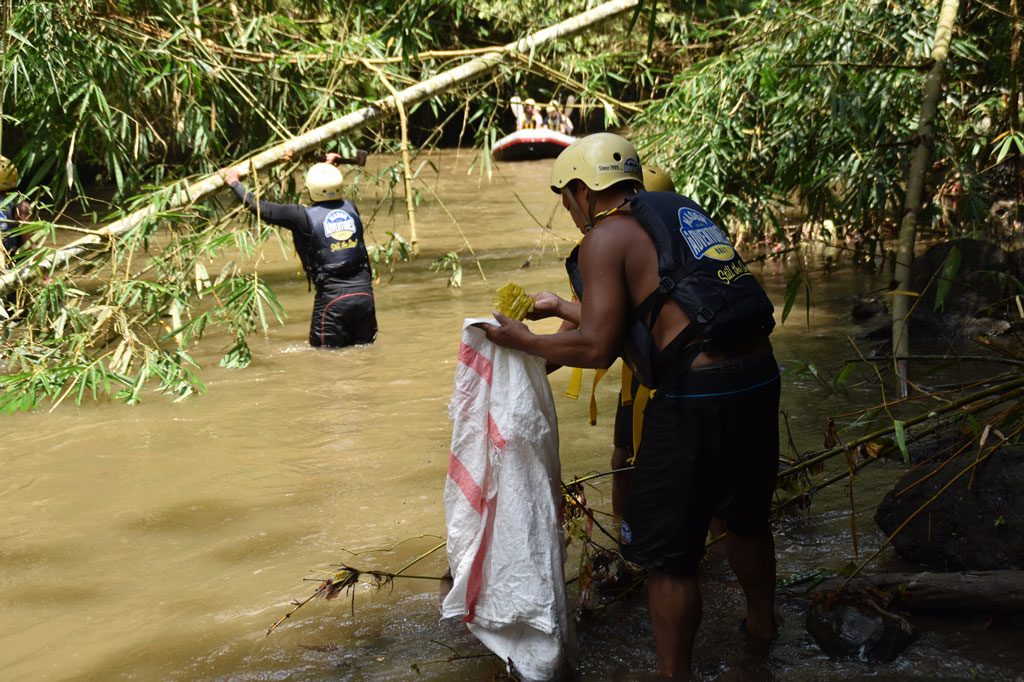 Alaya Resort Ubud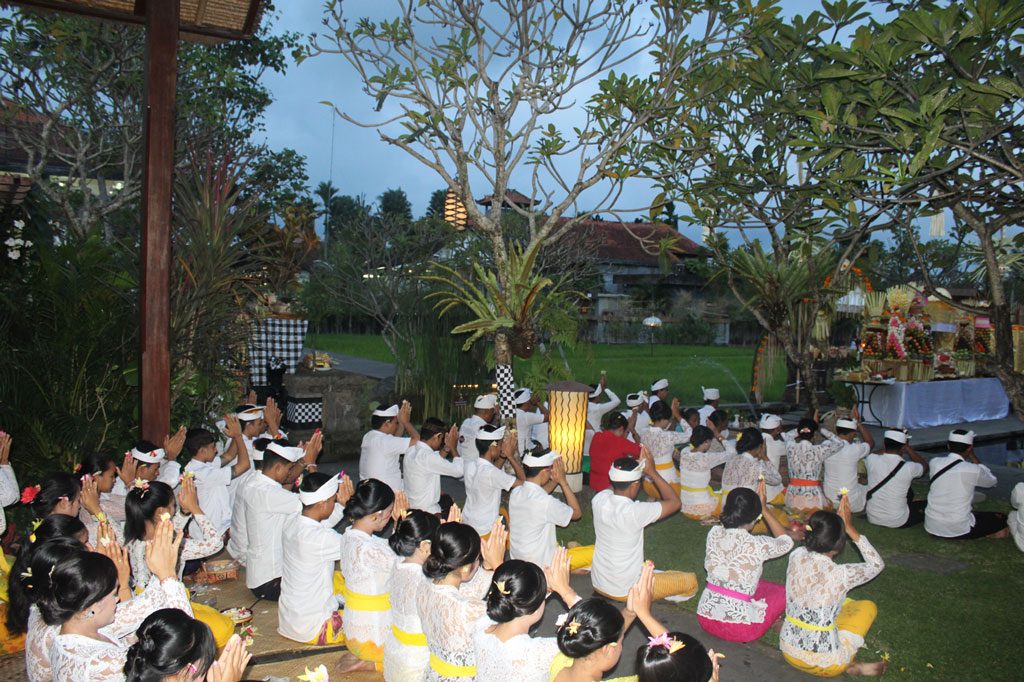 Located in Bali's culturally-charged town of Ubud, Alaya Ubud injects efforts to respect Bali's heritage into their company culture. To reinforce the resort's commitment to Tri Hita Karana, the Alaya team takes part in a Tirta Yarta religious activity. It is the sacred holy water pilgrimage, a journey of a substantial distance to seek and/or collect holy water. However, these days it is loosely termed and many define it as a holy or spiritual pilgrimage. The Balinese believe that Tirta Yatra brings one closer to God and fellow pilgrims. During their last religious outing, the Alaya team visited a number of temples on Nusa Penida Island. All participants, the Alaya Ubud staff, prayed and took part in a ritual cleansing ceremony, Melukat, to purify the body, mind, and soul, then proceeded to partake in a temple clean up. The team finished off with Mekidung (singing in Balinese), Dancing, and Dharma Tula.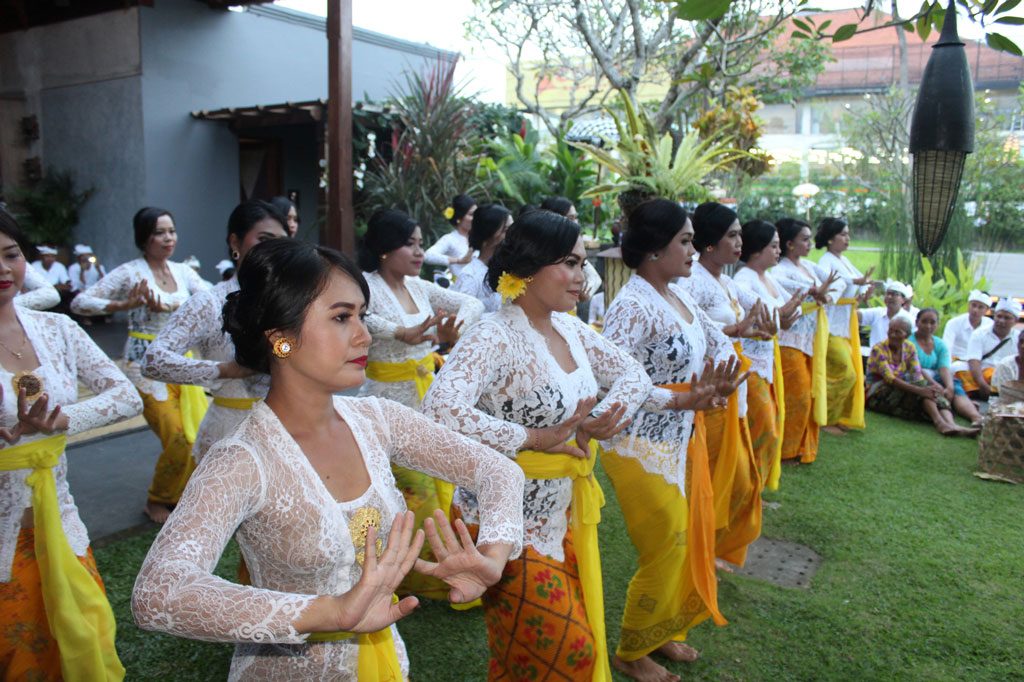 Bali Safari Marine Park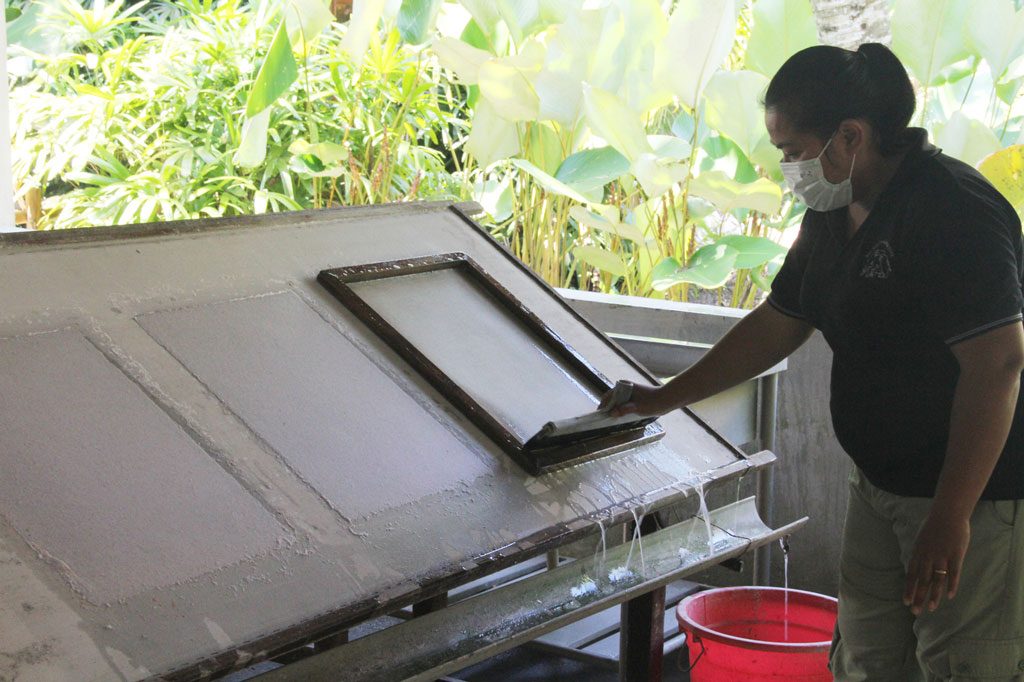 Bali Safari Marine Park strives to be at the frontline of wildlife conservation in Indonesia. Apart from being involved in the future survival of Indonesian animal species, they are also an eco-conscious group. Safari parks give you the chance to meet your favourite animals up-close and personal but this one also lets you pick up a special type of paper made with the help of elephant droppings!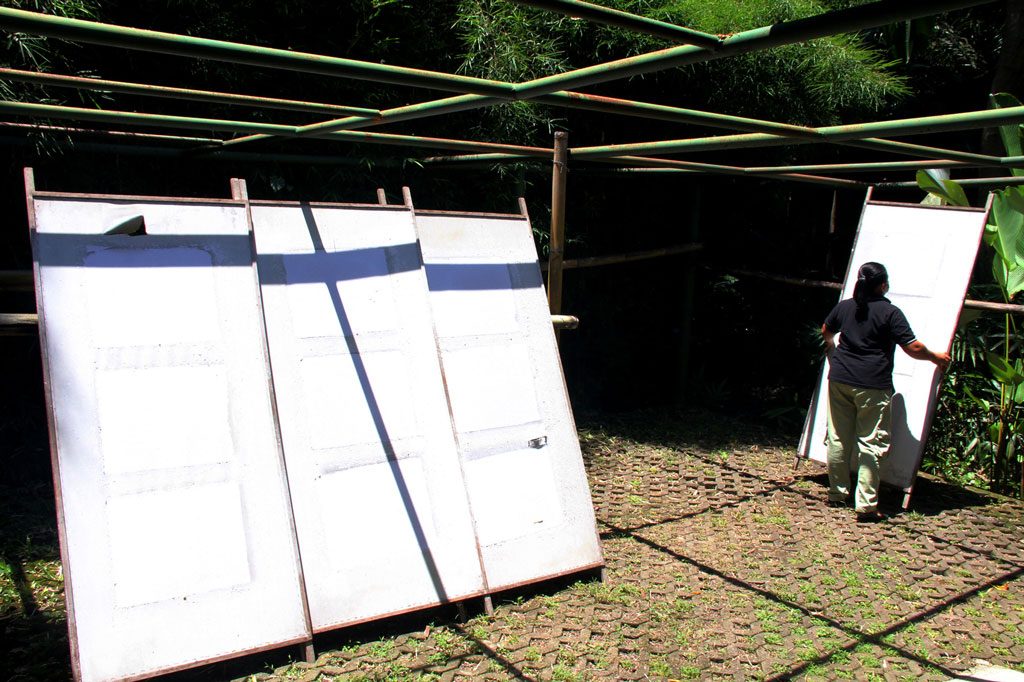 The Bali Safari team takes pride in adding the 'Poo Paper' recycling initiative to their 'Going… Going… Green' campaign in collaboration with Saraswati Papers. The Safari Poo Paper Factory, launched in 2011, recycles tons of elephant dung to make beautifully hand-crafted products. In addition to the poo factory, Bali Safari has implemented several sound environmentally-friendly practices. They are going for the zero waste approach by prohibiting the use of single-use plastic bags at the Safari. There is also an on-site compost garden and the water the management uses is from the elephant and hippo pools in their gardens.
www.balisafariandmarinepark.com
Hilton Bali
In 2018, Hilton announced its efforts to cut its environmental footprint in half and double its social impact investment by 2030. For this, Hilton became the first major hotel company to institute science-based targets to reduce carbon emissions and send zero soap to landfill. The commitment also doubled the amount it spends with local and minority-owned suppliers and multiplies its investment in programs to help women and youth around the world. These goals are part of Hilton's Travel with Purpose corporate responsibility strategy to further the United Nation's 2030 Sustainable Development Agenda.
As part of the Hilton portfolio of brands, Conrad Hotels & Resorts enacts specific efficiency policies that reduce waste and encourage energy and water efficiency under the guidance of the LightStay program. In Bali, Conrad has been serving sustainable, locally-sourced coffee from Java Mountain Coffee, an indigenous social enterprise majority-owned by women. Guests will enjoy the sustainable and fair trade coffee blends, which are sealed in biodegradable coffee capsules. This is an effort to enhance guests' locally-inspired experiences as well!
Ijen at Potato Head
Ijen is a new face at the popular Potato Head Beach Club Bali and is the first restaurant in Indonesia to follow a zero-waste philosophy. The restaurant approaches sustainability in several ways. Firstly, the restaurant and its accessories are made almost completely using recycled materials. The menus are printed on sustainably harvested paper; bound to boards made from recycled truck tyres; the dining area is comprised of furniture made from foam offcuts and recycled wood; the floor is poured from a mix of broken plates, glasses and cement; recycled and repurposed bottles are used for glasses.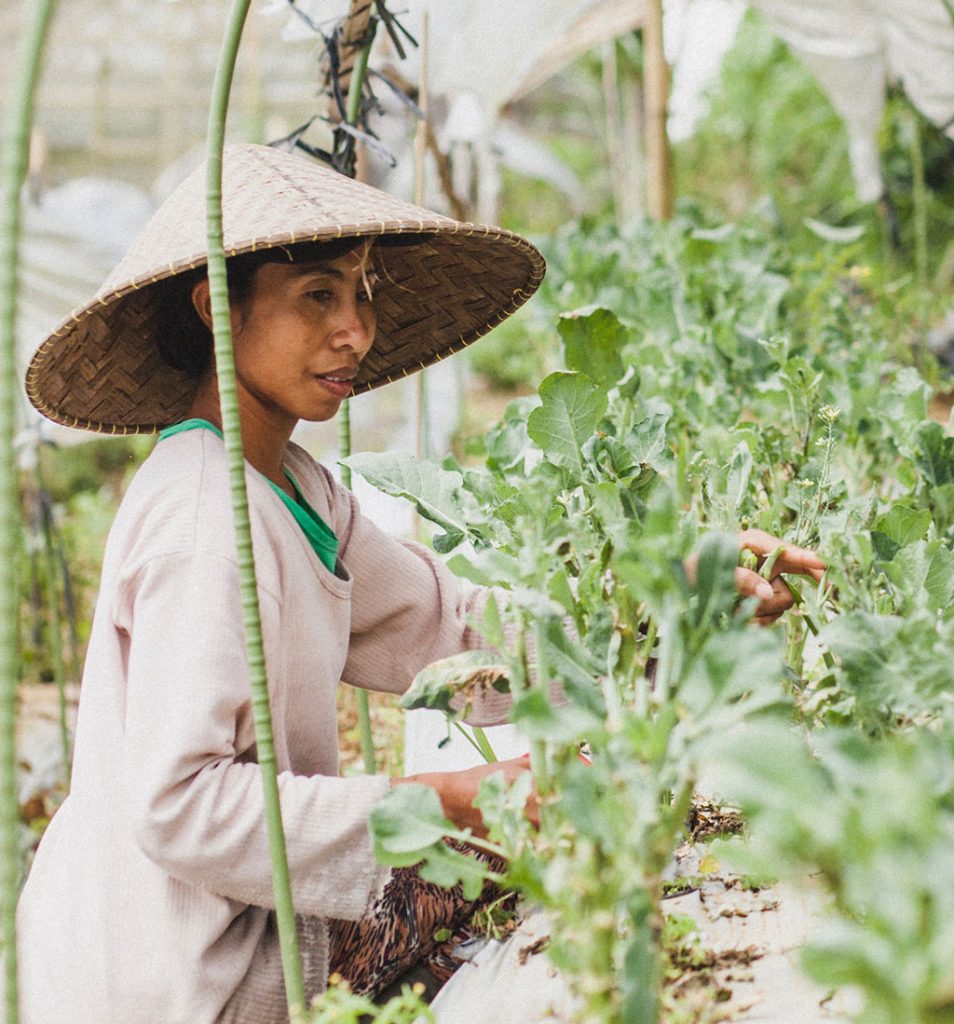 Even when it comes to their food, sustainability continues to be the main mission. The dishes focus primarily on seafood, using locally-sourced, line caught fish supplied by Bali Sustainable Seafood. The menu includes a lineup of 'signature conscious cocktails' in which the spirits are made in-house and the ingredient by-product is reused whenever possible. Finally, the restaurant makes sure to separate waste and food remnants are fed to pigs at local farms or composted at their own site. Even shellfish shucks are powdered down and used in fertiliser and non-organic waste is processed through ecoBali Recycling.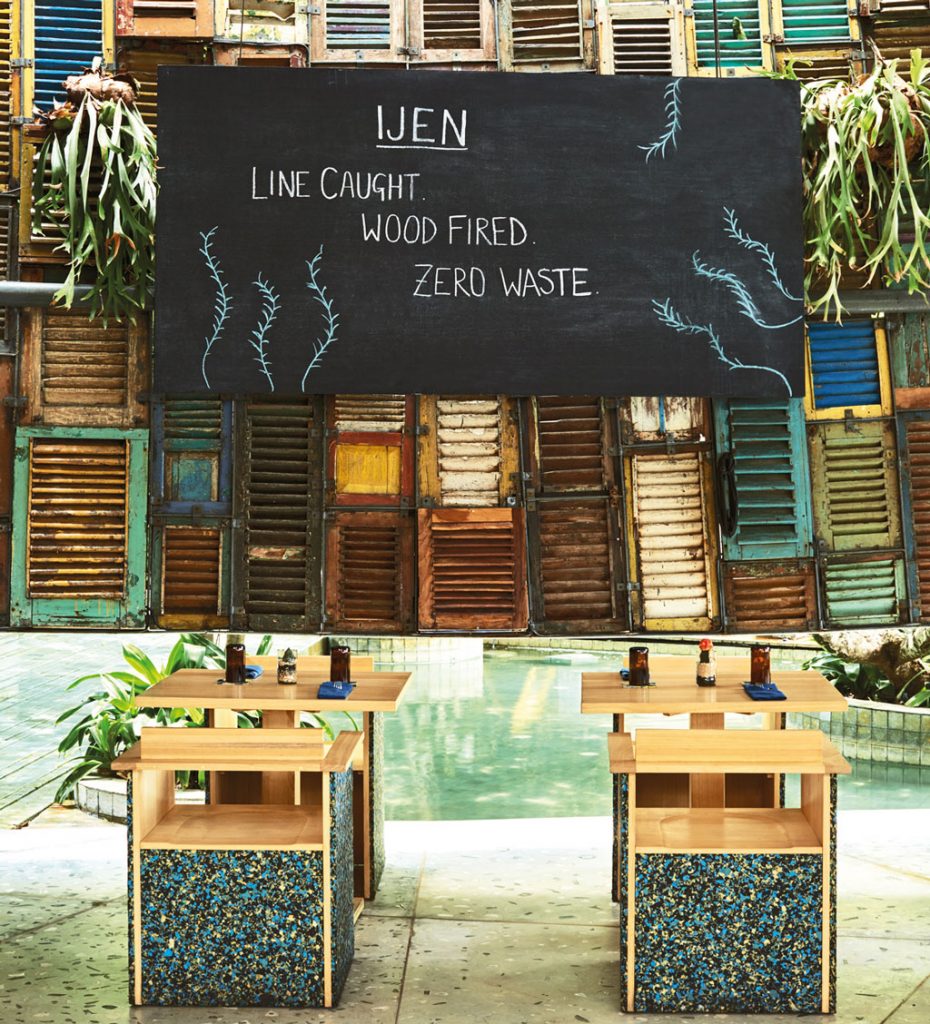 Atlas Pearls
Produced in nutrient-rich waters, the south sea pearls of Atlas have a renowned reputation as a global leader in eco-pearling. The care of so many hands is involved in the making of every piece of Atlas pearl, from the moment the oyster is born until it is delivered into the hands of the wearer.
On top of eco-conscious business practices, what is perhaps even more commendable is Atlas' commitment to their immediate community. Just in the vicinity of their farm in North Bali, the jewellery company have made it their mission to support the underprivileged through numerous programs, including: funding scholarships for local children, with up to 60 children receiving education; funding the renovation of Benih Kasih Orphanage; supporting the local fishermen; and renovating parts of 2 schools (SD 2 Patas and SD 4 Gerokgak). With its farm being located in North Bali, Atlas finds it essential that their surrounding community be well looked after as many of them are employed by the company.
W Bali
For more than 5 years, Bali's trendy Seminyak strives to be Earthcheck certified every year, works on reducing waste, energy and water consumption, and engages in strict recycling systems. This beachfront resort has taken another step to turn the district into a more eco-conscious destination by implementing more sustainable business practices, going hand-in-hand with the world's plastic-free movement.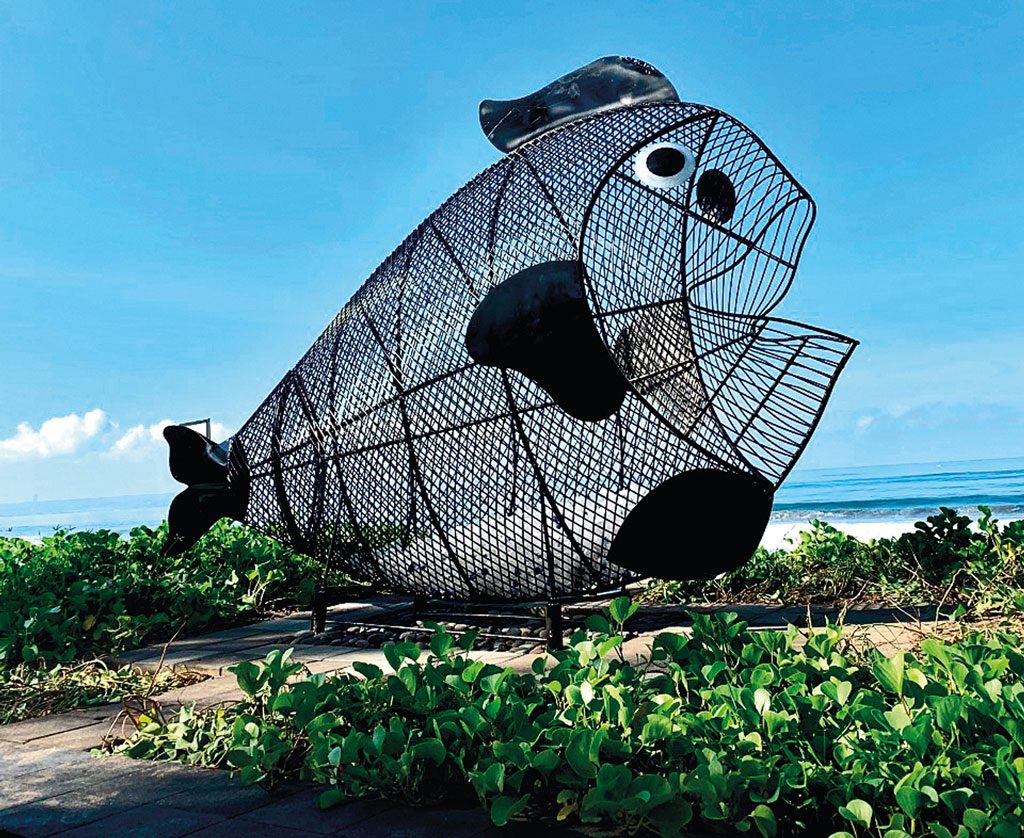 W Bali's initiative to save the environment this year has welcomed a new member to the team. Goby, the giant see-through fish installation, is a part of the 'Feed Goby the Fish' project and carries the message that it should be the only fish that eats plastic. The fish is set up on the resort's beachfront to raise awareness about the plastic crisis and help reduce plastic in the ocean. To tackle plastic pollution on Bali's beaches, W Bali constantly engages in intense beach cleaning sessions but the team thought they needed extra help this year. Goby allows guests and locals to dispose of plastic waste, whilst looking fabulous on the beach, sparking conversations, and building awareness.