Volcom was built on storytelling. From it's original film "Alive We Ride", the goal was to tell creative stories about the ambassadors of the brand and the lives that they live. Volcom's retail, therefore, should do the same. Each customer that leaves 'the experience' of a store should come away with a strong idea of the brand and its values. The space and the products exemplify the "True To This" movement core to Volcom and so each person that steps inside can feel it and live it too; this is exactly what Volcom's flagship store in Seminyak has achieved.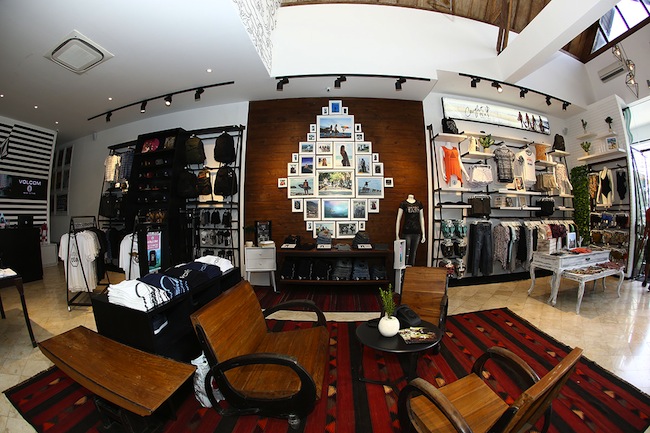 The new Volcom store on Oberoi Seminyak is the first store outside of the US that is showcasing Volcom's newly launched global retail concept. Having opened on the 16th December 2016, the new store includes elements such as a Chill Zone, TV mannequins, Brand DNA and Heritage Story.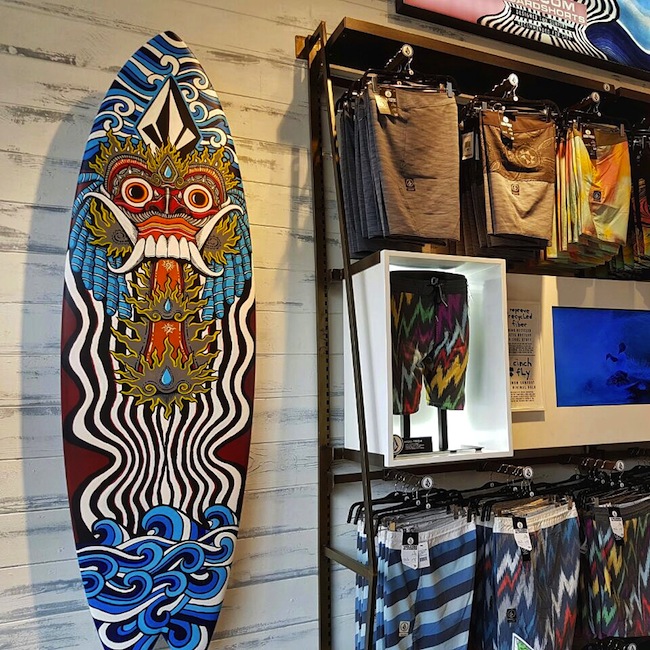 The store is filled with art and life; one of the most eye-catching components of the store is the ceiling mural, done in black, it depicts a Balinese mandapa which encapsulates both Bali and Volcom culture in one. It's a piece by local artist Ikhsan Wahyudi (Instagram: @dmx_ix). Another piece of art displayed is the Barong-decorated surfboard which is propped up at the new shop, a piece done by artist Wayan Bayu (Instagram: @wayanbayu). Promoting local art and culture is a huge part of the Volcom ethos.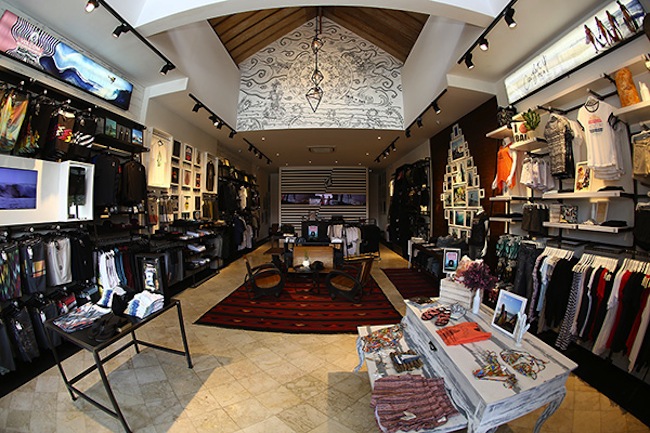 Alongside their zoned popular products, such as the boardshorts wall, denim display and women's swimwear sections a 4m LCD display playing a continuous panoramic video will set this store apart from the rest. Go check out the space, and also their Bali-inspired apparel, an awesome ode to the island!
Video of their opening below.
www.volcom.co.id (Online shopping now available as well)