Yes, Bali is the island of the gods, but it's also an island of yogis! There are so many yoga classes taking place around the island now, from beach yoga, yoga in the hills, yoga in a high-tech studio down in Seminyak, you name it Bali has it. However they all have one thing in common, they're all for adults. Parents with young children will often stay home for yoga, to keep the children company. However, what if your little one could in a yoga class with you?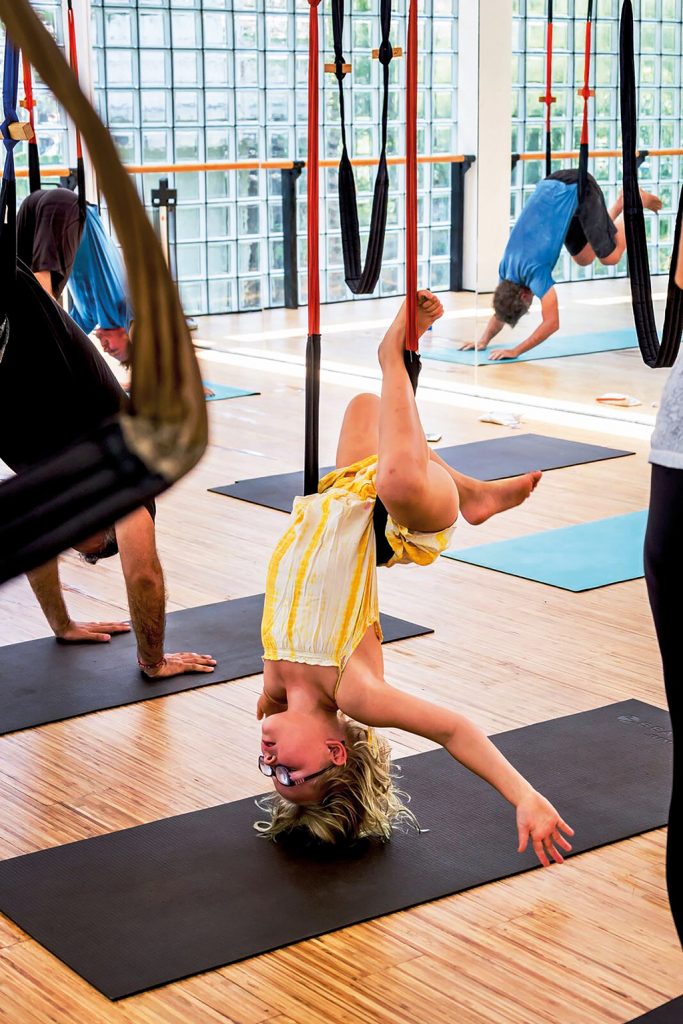 10:15 am sharp every Saturday morning, Ubud Yoga Centre holds a yoga session for kids. This special class combines yoga, FlyHigh yoga, pilates and even meditation. MonySuriany, the founder of Ubud Yoga Centre, explained that their Kids Yoga is available for babies as young as 18 months, right up to the preteen age. Of course, classes are divided into age groups of 18 months-3 years, 4-6 years and preteen ages. As the demand for the program is still low for the moment, the centre currently only organiseskids yoga for ages 4-9.
"In today's world, kids are mostly joining competitive sport, in yoga they can find a safe space where they are not competing. Yoga is a playground where kids can learn the limits and possibilities of their own bodies. They can learn to move, be creative, become aware of their breathing. It's an opportunity for children to learn about themselves. It's also a very positive activity which is likely to resonate with them and therefore to others and their environment," said Mony.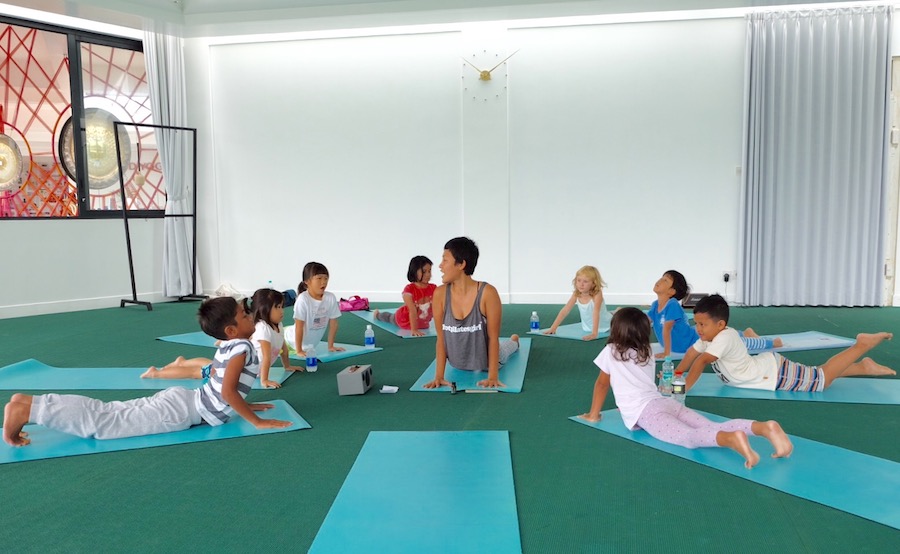 Unlike yoga class for adults, the trainer uses engaging stories to keep the session interesting for kids, as well as using animals to explain poses. Children need to play, to move, imagine things, listen, experiment and explore. At the end of the day, the children are just going to remember it as a fun experience, not 'exercise'. Veda, a 5-year old participant said she thoroughly enjoyed the class, "the most fun part was when we could fly upside down!", she added.
Yes, the fun factor is definitely there, but the benefits children will get from joining the activity go without saying. Through breathing exercises, meditation and movement children will learn to manage stress, use their bodies in a healthy way, develop awareness of their body and build a keen sense of focus as well — all at a young age. What's more, it's a great way to keep them off their gadgets!
Ubud Yoga Centre
Jalan Raya Singakerta No. 108, NyuhKuning, Ubud
+62 811 3803 266
www.ubudyogacentre.com