Visitors of Bali spend hours on end being massaged, pampered, bathed, scrubbed, in pursuit of relaxation, but there's more to just a simple massage when it comes to wellness in Bali.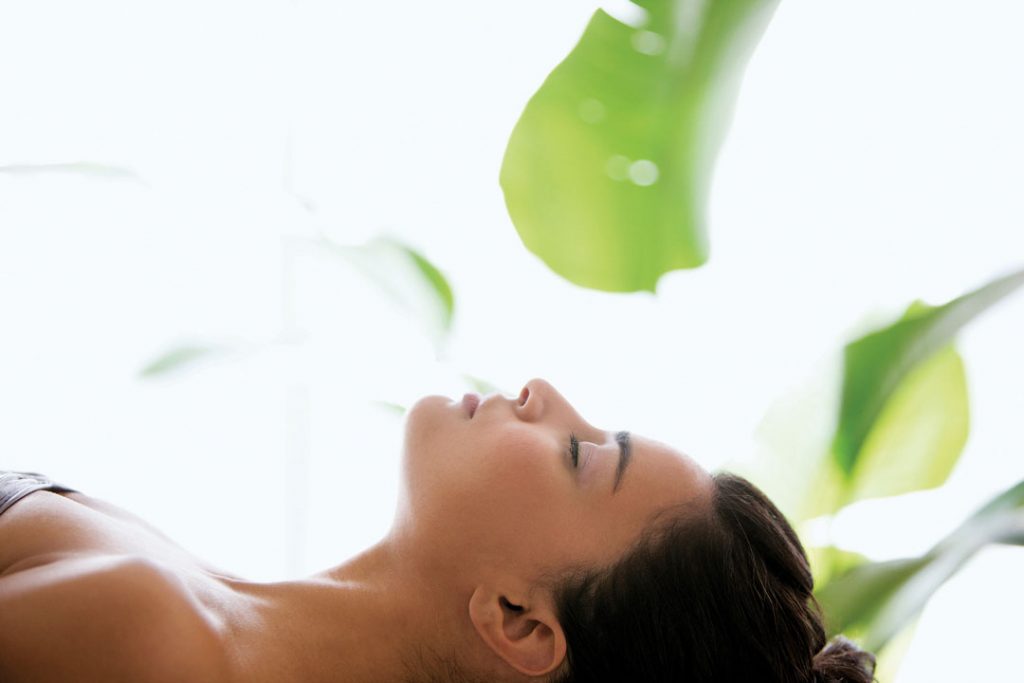 Conrad Bali, a luxury 5-star resort sprawled out along the shores of Tanjung Benoa, has recently seen a spike in interest in their spa and wellness programme. This is not due to something in particular, but someone. Conrad Bali has welcomed resident healer Master Bagus in their holistic healing programmes, one of the experiences offered within the grounds of Jiwa Spa. 
Jiwa, meaning 'soul' in Indonesian, is an apt name for this wellness destination, especially with the addition of Master Bagus. Only recently did the healing professional hold a session for The Avenger's very own Chris Hemsworth during the Hollywood actor's Sony Pictures Entertainment press tour on the island in May. From spiritual healing, chakra balancing, to tantra yoga, Jiwa Spa has mindfully curated programmes that will restore your mind, body, and soul. It's not your conventional spa programme, as they introduce the use of Tibetan singing bowls, crystal healing, pendulums, and powerful Balinese therapeutic massage techniques.
With so much on offer, the difficulty is in finding what therapy is right for you.
We heard that the 60-minute Spiritual Healing treatment is the current craze among in-house and returning guests. Combining inner power, reiki, prana, and Balinese holistic healing, this spa journey heals by flowing through the affected parts of your body's energy and charging them with positive energy all in the name of spiritual revival. Another popular experience is the 90-minute Chakra Balancing Healing therapy, which we at NOW! Bali had the opportunity to try.
Master Bagus is a Balian, or Balinese healer, who has been practicing the art of healing and medicine passed down by his ancestors. He acquired his mastery from his father and other holy priests, who taught him the principles of holistic healing and yoga. Before working for wellness programmes in Bali's star-studded hotels, he lived in Turkey and the United Arab Emirates working as a holistic therapist.
The Chakra Balancing Healing therapy starts with a one-on-one consultation, which is where this mysterious experience begins. With only your date of birth and no questions asked, Master Bagus will give you a numerology reading. In the space of just a few sentences, you'll be shocked by Master Bagus' accuracy; all of his statements rang true! He shares facts about you, whilst ensuring you this is merely a reading; a loose prediction that shouldn't be taken too literally. I for one found it difficult to keep my composure, as nearly everything he said about me had struck the right chord. Master Bagus will then consult you on your physical health; what foods to eat and which part of the body needs your attention. This is imperative for the next step of the therapy – to learn which chakras or points on the body that need unblocking.
He'll conduct a first check of your overall energy using dowsing rods. A pendulum is a more common tool use for divination, but dowsing rods are known to move with more power, giving clearer answers. The rods move on their own because they are conductors for magnetic fields, water, and other elements and interference causes the rods to cross or uncross. If the pair crosses, your energy is 'closed'; and if they steer away from each other, that indicates your energy is opened and balanced. This is where the chakra healing begins.
Designed to activate and balance the body's seven energy centres, the session is said to revitalise your circulation and rehabilitate your vital forces using singing bowls and crystals. Buddhist monks have long used Tibetan singing bowls in meditation practice, that is now widely used by wellness practitioners to heal the body and mind through vibrations. Many claimed that the vibrations of a singing bowl can produce beneficial changes in the body by reducing stress, harmonising the cells, and balancing the body's energy system.
When we are feeling unwell, said Master Bagus, it may be because our energy has been out of balance. Sound and vibration brings you into a more centred space. Your chakras can also be aligned by healing crystals because the crystals and the cells in your body are made up of the same kind of energy. They are known to clear, energise, and balance the spirit. The body, is healed through Balinese therapeutic massage to remove blockages caused by, for example, stress, and bring harmony back into the body.
This session is ideal for those who need deep therapy due to both acute and chronic problems of fatigue, asthenia, poor spirit, weakness, general tensions and aching. You'll also be invited to look inward and concentrate on yourself. Our bodies communicate to us clearly and specifically, when we are willing to listen! All in all, only you and your body know what you truly need.
Jiwa Spa at Conrad Bali
Jalan Pratama 168, Level 2 and 3, Benoa
+62 361 778 788
www.conradbali.com