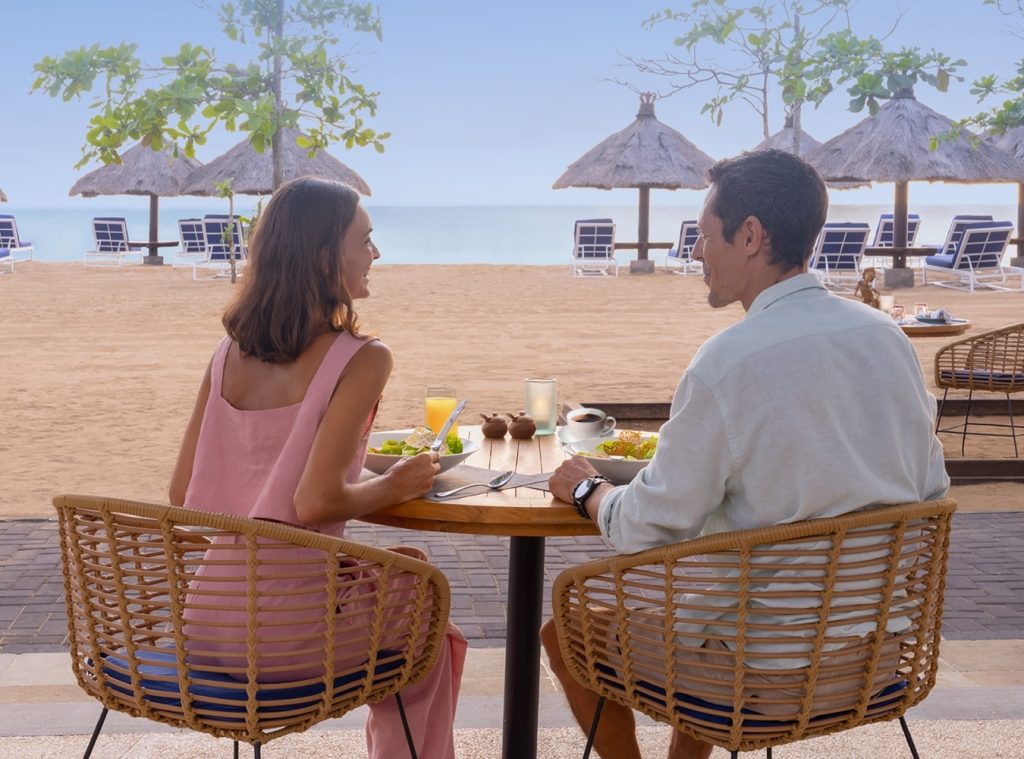 Experience a charming oceanfront dining experience at Toya Beach Bar & Grill, where the chic, coastal culinary destination presents an exquisite Seaside Breakfast indulgence.
Found within Sofitel Bali Nusa Dua Beach Resort, the inviting Toya Beach Bar & Grill is nestled along the pristine south Bali coastline. The venue invites you for a morning of refined indulgences, complete with a picturesque backdrop of the beachfront, because as they say, your mornings set the tone for the rest of your day.
Boasting a tranquil ambience, the Seaside Breakfast experience combines the serenity of the seaside with delectable culinary offerings. As the gentle rays of the morning sun shine upon the shores, guests are invited to enjoy leisurely mornings beyond the regular breakfast experience.
Enlisting the expertise of their talented chefs, the Seaside Breakfast menu utilises the finest ingredients to craft a tantalising tapestry of flavours, textures, and artful presentations. Delight in the symphony of tastes, from freshly baked artisanal pastries to tropical fruits bursting with natural sweetness, including traditional Balinese dishes carefully crafted to please the most discerning palates.
The Seaside Breakfast offerings feature four different breakfast sets:
● My Bali Style (IDR 250,000++): Telur Dadar Galette, Chocolate Roti Bakar, Crackers Basket, Creamy and Sweet Bubur Sum Sum, and Toya Jamu.
● Sweet Start (IDR 260,000++): Toya Sea, Brioche French Toast, Toast Basket, and Booster Smoothie.
● Vitamin Sea, Be Healthy (IDR 280,000++): The White, Buttermilk Hotcake, Toast Basket, The Toya Muesli Bowl, and Energizer Smoothie.
● Rise and Shine (IDR 300,000++): Toya Benedict, Paris Butter Croissant, Toast Basket, and Bircher Muesli.
*Each set comes with Multivitamins Mixed Juice and Tea or Coffee.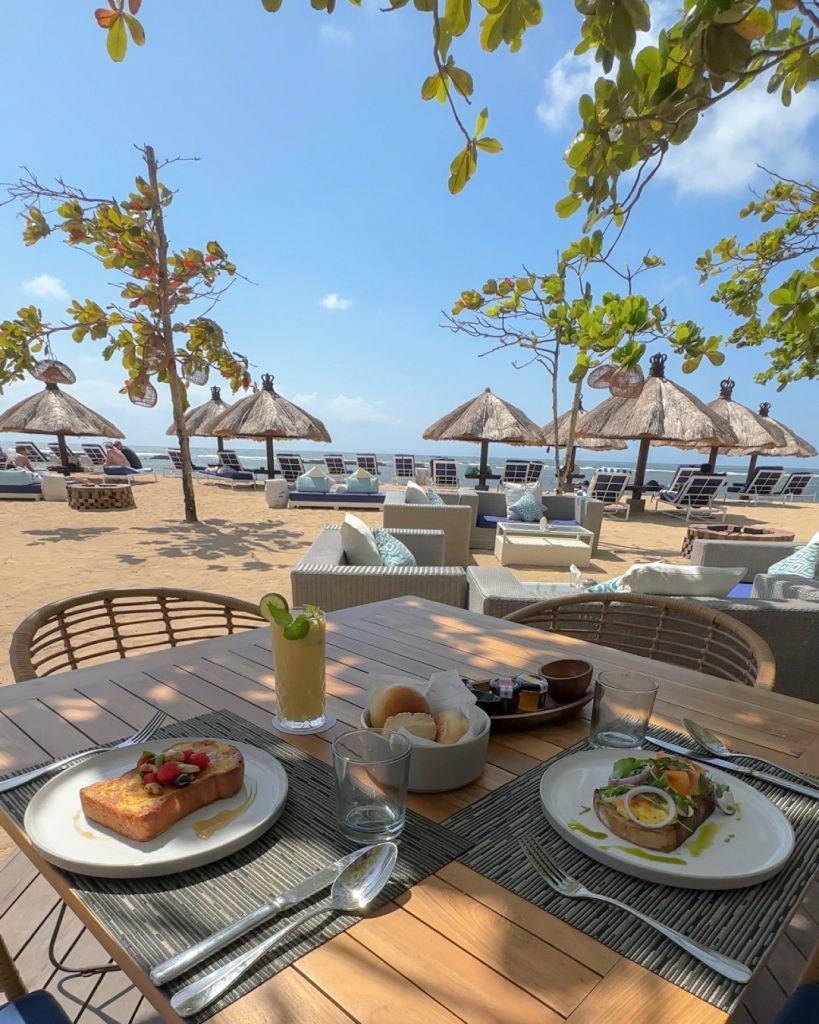 The Seaside Breakfast is more than just a dining experience, it is an immersive affair that spoils guests with its pleasant coastal ambience. Nestled on the alfresco terrace, guests can bask in the cool sea breeze as the rhythmic lull of waves ignites their senses. The understated elegance of the venue boasts an atmosphere that charmingly complements the dining experience, providing guests with unforgettable morning moments.
The Seaside Breakfast is available daily from 6.30am to 10am. Reservation is recommended.
For more information or reservations, please contact +62 811 386 9354 or email fb.reservation@sofitelbalinusadua.com
Toya Beach Bar & Grill
at Sofitel Bali Nusa Dua Beach Resort
Kawasan Pariwisata ITDC, Lot N5, Nusa Dua
+62 361 849 2888 | +62 811 386 9354
fb.reservation@sofitelbalinusadua.com
sofitelbalinusadua.com