Exploring Bali's far to reach destinations, far from the developing south coast, is the best way to witness 'real Bali'. The island's natural beauty takes centre stage, where rice fields, forests and mountainside dominate the landscape.
If a mere day-trip to such areas doesn't quench your thirst for the great outdoors, consider staying a night or two in these rural corners. In the boutique destinations listed here, we present stays that share your love for nature and aim to reconnect you with wonderful wilderness of Bali.
Found in Munduk, Buleleng regency, north Bali, this mountainside escape offers a real back-to-nature experience.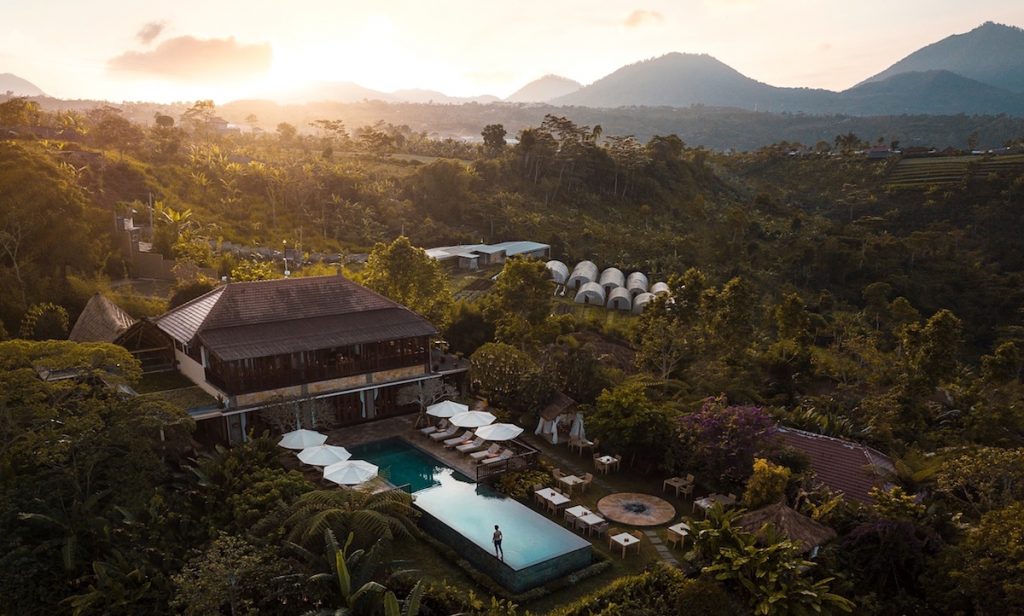 Munduk Moding Plantation lies on a formerly abandoned, five-hectare coffee plantation, gifted with a bird's eye view of Bali's northern coast. Together with one of Bali's most legendary architects, Popo Danes, the founders revived ancient building techniques, erected bamboo halls and even a bamboo spa that has received global admiration. Online, many will recognise the resort from photos of its infinity pool, that seem to extend out to nothing but the empty sky but actually present cascading views down a verdant hillside.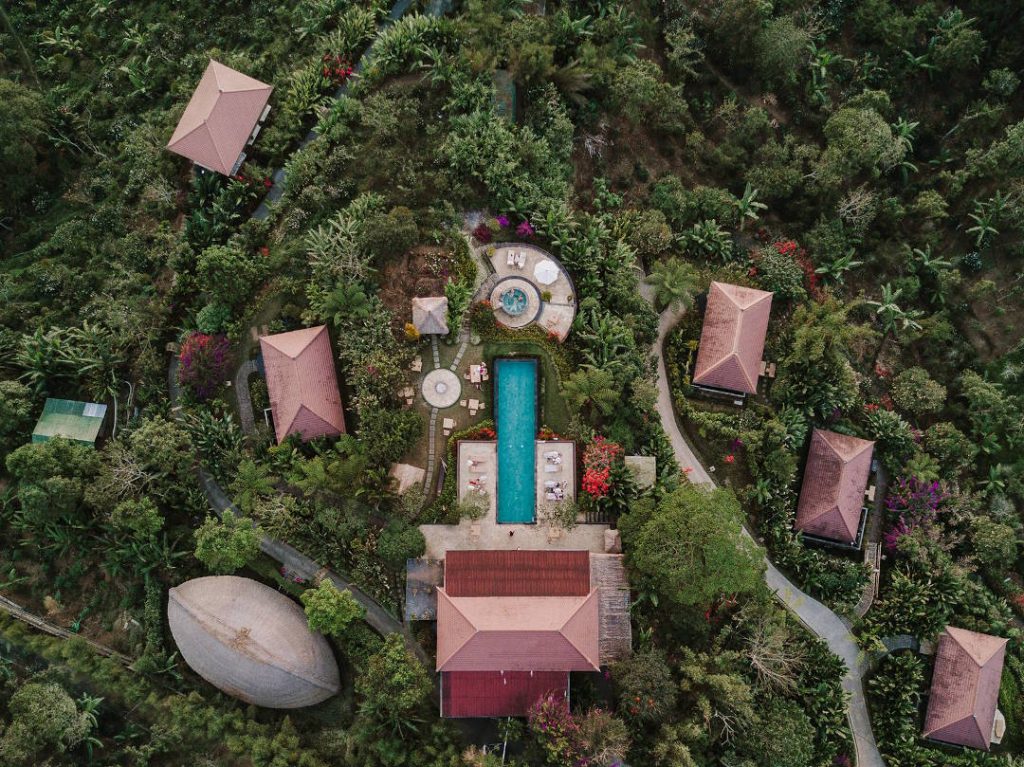 This boutique resort is home to both villas and suites, all of which embrace their wild, natural surroundings through the views but also interior design. The decor focuses on natural styles, with hardwoods, stone and marble finishings, draping cotton and linen and local art giving all the rooms a warm, homey feel. The range of accommodation here includes Garden Suites and Villas with options of private swimming pools, private jacuzzis and up to five bedrooms.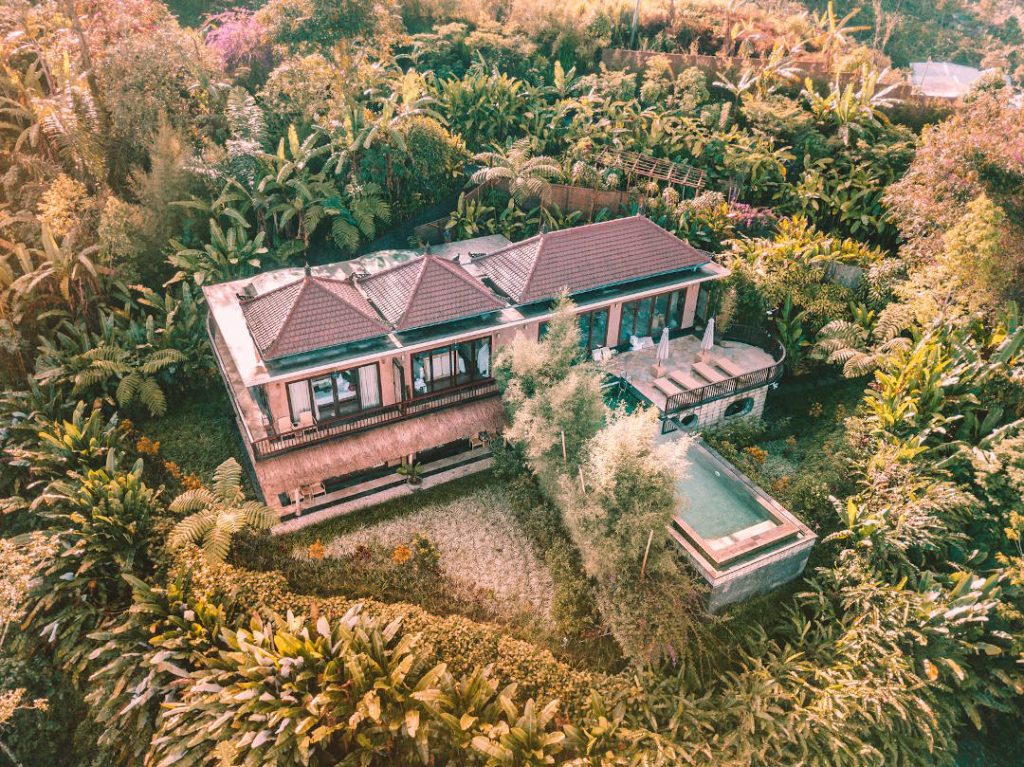 Munduk Moding Plantation is more than just a beautiful location. A proud achievement is the setting up of Munduk Coffee that supplies high quality coffee, generates income for farmers, as well as the Munduk Foundation which supports the lives of the local community. Apart from operating as a coffee plantation, MMP also grows a variety of tropical fruits, vegetables, and flowers. Guests are given a guided tour and detailed map allowing you to explore the thriving plantation in your own time. Even at night, when the views go dark, it is the quiet that becomes the attraction, with only the still sound of night and a choir of crickets to fill the air.
Munduk Moding Plantation Nature Resort & Spa
Jalan Asah Gobleg, Buleleng
+62 811 3810 123
www.mundukmodingplantation.com
---
Designed with the both traditional and modern elements in mind, Sandat Glamping is one of the island's first alternative forms of hospitality known as 'glamorous camping'. This one-of-a-kind stay was created to satisfy those in need of escaping populated centres and the countless tourist destinations of Bali, and foster a closer connection to nature. All of this without sacrificing on hotel-standard comforts.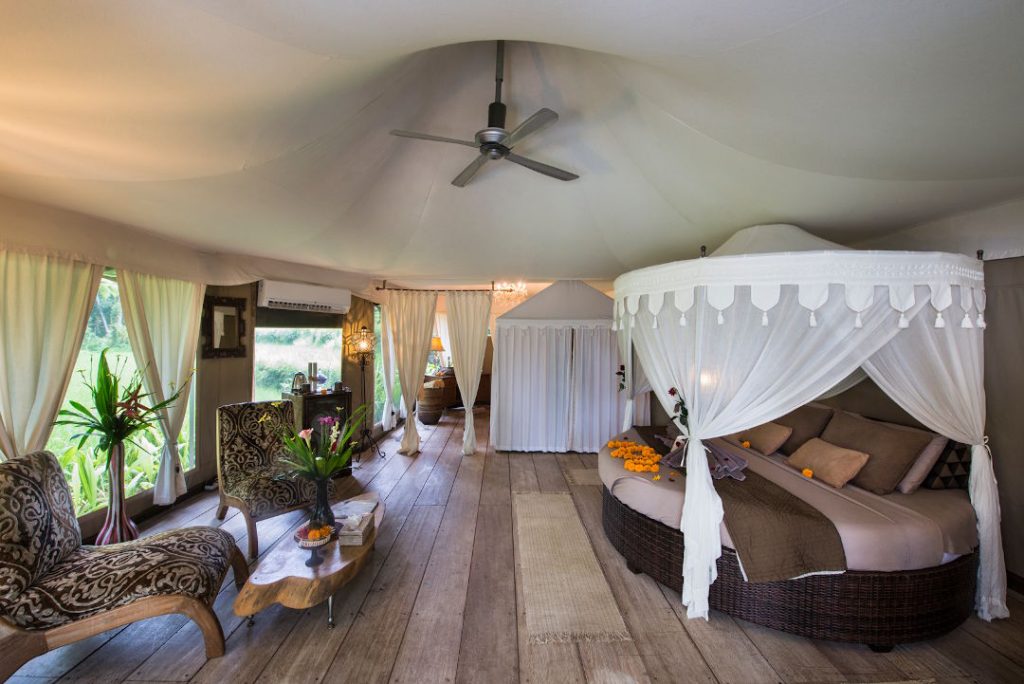 Located in a verdant area on the outskirts of Ubud town, Sandat Glamping is exclusively available to a small number of guests, ensuring the utmost privacy and solitude for anyone staying in their eco-centric accommodation, which includes luxury tents and barns. Each eco-designed structure is designed with comfort and elegance for you to savour in the charm of this exotic location, giving you the privilege to come in direct contact with the great outdoors. Their safari-style tents feature a private pool overlooking the forest, whilst the luxurious lumbung (barns) boast two floors for those wanting more space. The activities on offer are the likes of cycling, rafting, cooking classes, yoga, romantic dinner, and more.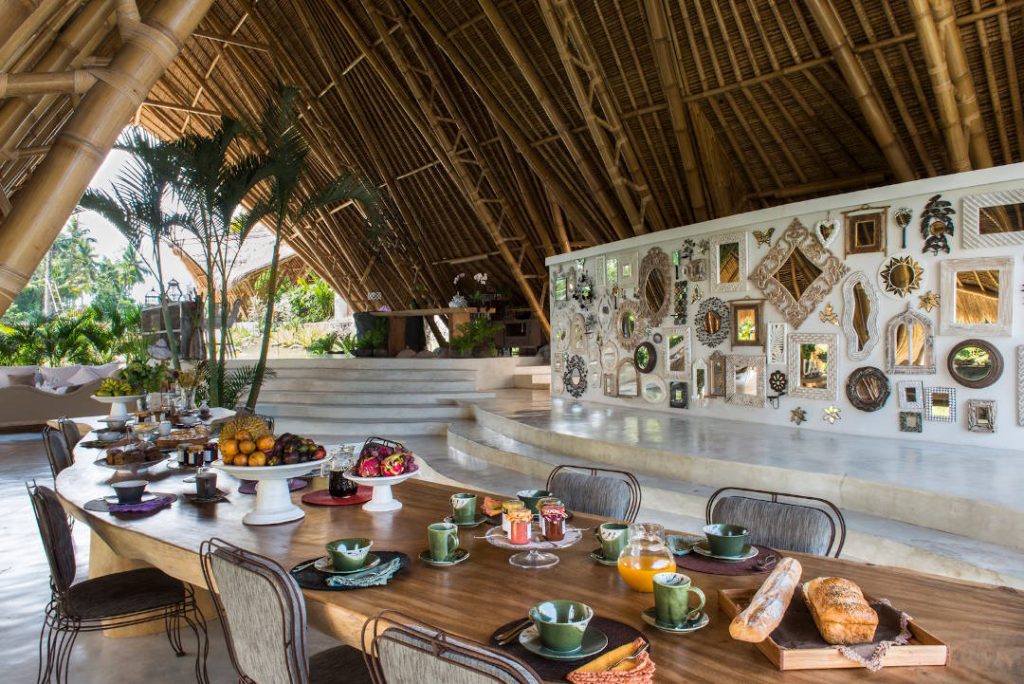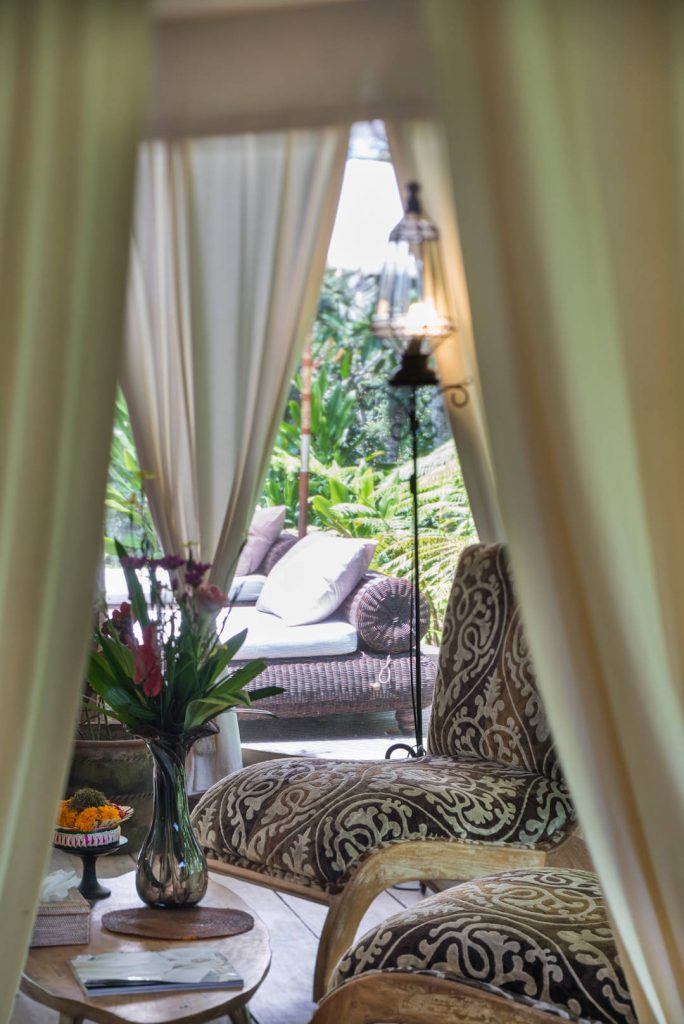 Sandat Glamping Tents
Jalan Subak Sala Banjar Sala Pejeng Kawan, Ubud
+62 821 4408 1998
www.glampingsandat.com
---
In East Bali, a stylish seaside resort nestles between the sea and Mount Agung, inviting guests to retreat into a quiet world, where wellness and relaxation await.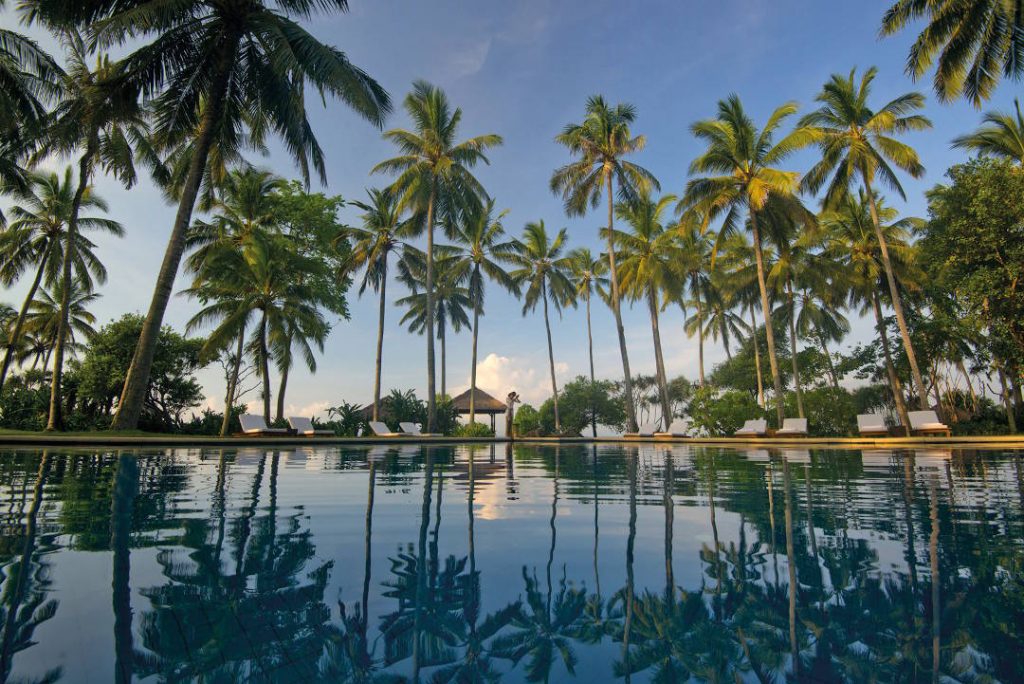 A serene and secluded haven, Alila Manggis is situated within the regency of Karangasem, near the village of Candidasa. Around here, the pace of life is slower, perhaps set by the nearby village where the local people known as the Bali Aga (true indigenous people of Bali) still very much adhere to the traditional ways of life.
Whilst certainly a luxury destination, the style at Alila Manggis is noticeably minimalist, with clean white walls and wooden furnishings dominating the rooms and surroundings. This works to allow the surrounding area – from the open garden to the coconut grove and black sand shore – to really take centre stage and become the main attraction here.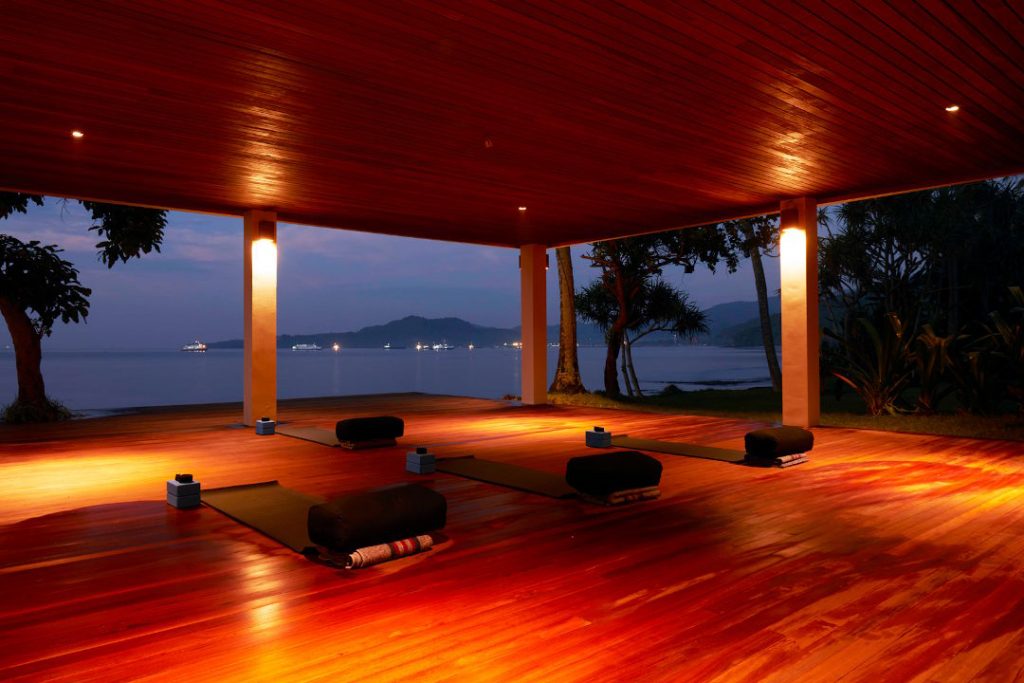 Adding to the calming atmosphere of this east Bali hamlet, Alila Manggis is also popular for their wellness programmes, thus becoming a destination of both relaxation and rejuvenation. Their Surya yoga shala invites you for sun salutations by the sea, whilst the outdoor Spa Alila brings your massage experience into the grounds of a beachfront pandan forest. The 'take whenever you need' wellness cuisine allows guests to stay fit and and healthy on holiday, helping to find the perfect balance of nutritional intake the body and mind need. There are daily wellness activities here, as well as whole wellness retreats and journeys to discover the still rural east Bali area for those looking to explore.
Alila Manggis
Desa Buitan, Manggis, Karangasem
+62 363 41011
www.alilahotels.com/manggis
---
Sidemen was the chosen home of German artist Walter Spies for some time, where he built a mountain hut after making the decision to leave Ubud's crowd and head for the hills. Since Spies' death, his humble abode has accommodated musical legends such as David Bowie and Iggy Pop. So, if Sidemen was enough of an escape for retiring artists and rock legends, it certainly will be for you too.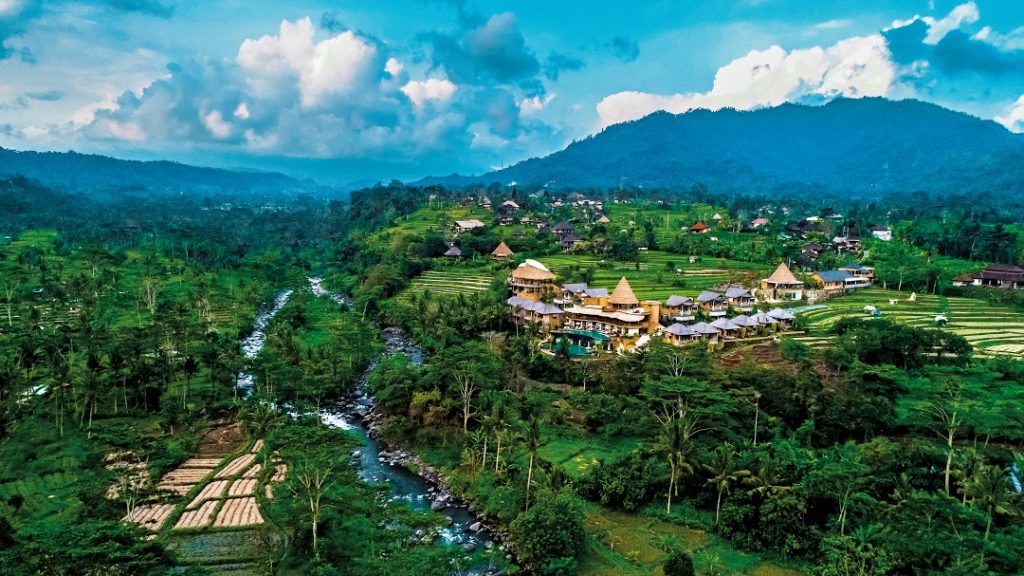 Offering a full view of the majestic Mount Agung, with an expansive view of rice terraces leading up to the holy mountain, Wapa di Ume Sidemen has made this area of east Bali its home. If the views weren't enough, this boutique resort is perched over the Tukad Unda River, the waters of which can be heard flowing from the Lanai Rooms, Di Ume Suites or the romantic One Bedroom Pool Villa. Like its sister property in Ubud, Wapa di Ume Sidemen pays homage to a true Balinese style, where buildings present age-old techniques of thatch and bamboo weaving infused into the five-star hospitality.
The hideaway is located 25 minutes away from the Traditional Klungkung Market and 45 minutes from Candidasa, the east coast of Bali. Wapa di Ume means 'in the rice fields' and the resort delivers just that – even their layered infinity pools follow the terraced layout of the rice fields.
Guests can immerse in free activities and cultural experiences, such as yoga, rice field tours, cycling, offering making, Balinese cooking lessons, and traditional market visits. Or for those looking purely to reenergise, the resort's Kapha Spa lives and breathes the traditional Aryuvedic medicine teachings.
Wapa di Ume Sidemen
Banjar Dinas Tebola, Desa Sidemen, Karangasem
+62 366 5581 867
www.wapadiumesidemen.com
---
Near the famous Ceking rice terraces in Tegallalang, just north of Ubud, this resort has made it its mission to ensure the hustle and bustle of the outside world remains at its gates.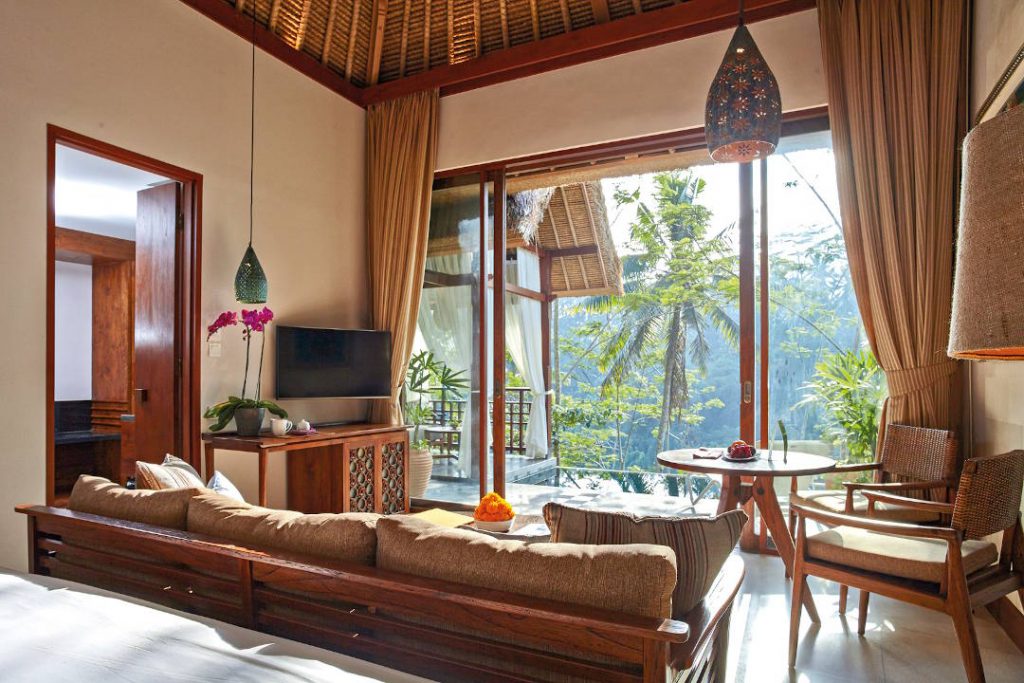 Tejaprana Resort & Spa presents a range of villas that look out over a river, valleys and terraces. This luxurious stay marries its lush surroundings to its architecture and landscaping, creating a seamless blend between resort and environment. Here it's all about intimate spaces, where the one- and two-bedroom villas provide the ultimate privacy for guests, with bedrooms opening up to private infinity pools and gazebos to call your own.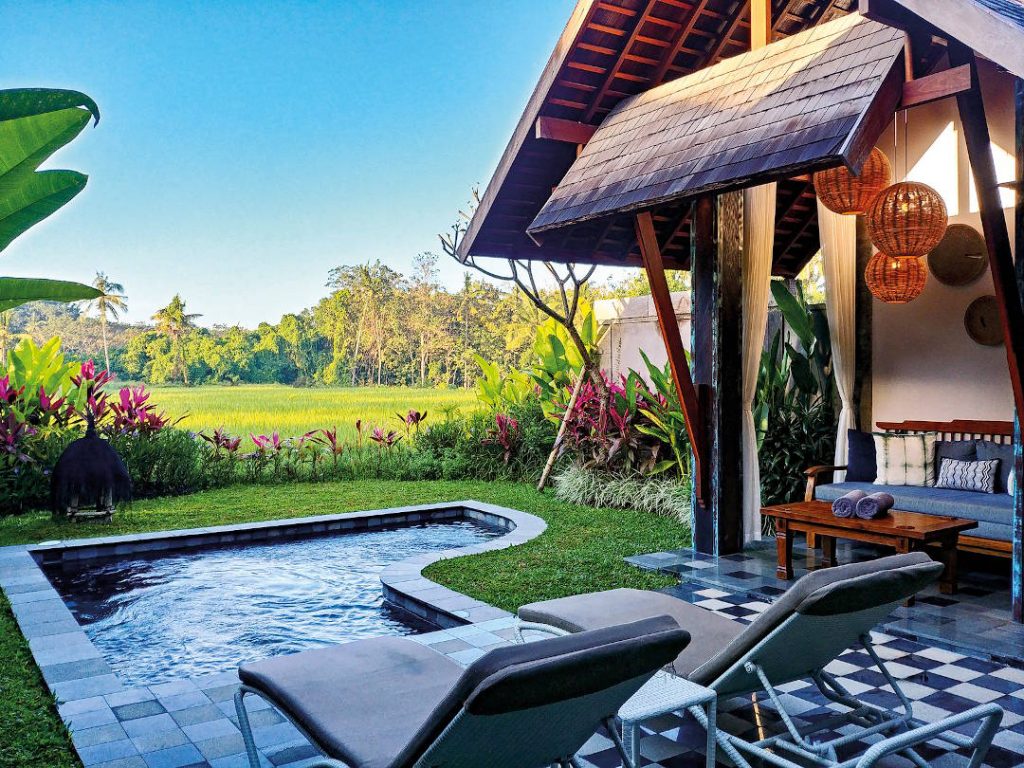 Tejaprana's sister property, Tejaprana Bisma, provides what feels like a distant escape although found in thick of Ubud town. Also offering an array of villas, each with their own plunge pools, the accommodation here provides guests with front row seats to the Ubud fields and forests. Farmers will cultivate the nearby lands on a daily basis, as ducks and white herons flock to feast on the freshly tilled soil. Located between the Campuhan river valley and sprawling rice fields, this boutique spot offers respite whilst remaining close to the action – for those who want the best of both worlds.
Tejaprana Resort & Spa
Jl. Raya Tegallalang, Banjar Sapat, Kecamatan Ubud, Kabupaten Gianyar, Bali 80561
(0361) 9080939
www.tejaprana.com
Tejaprana Bisma
Jl. Bisma, Ubud, Kecamatan Ubud, Kabupaten Gianyar, Bali 80571
(0361) 6207070
www.tejapranabisma.com