As if running the successful smorgasbord of fine dining restaurant (BIKINI), brunch café (Sisterfields) and badass burger joint (BO$$MAN) wasn't enough, the hospitality group '8 degree projects' brings us another dining destination. Opening up on Petitenget in Seminyak comes a new café concept called 'fika'.
Enjoying the same stretch of Petitenget as Potato Head and W Bali, fika is very much a contrast to these bustling behemoths. The humble looking and sparsely decorated destination invites you into a spacious and naturally lit room; here the warm white is only contrasted by the wood of the furniture. Actually a welcome change to the flashing distractions so many venues use now to attract customers to take a quick Insta-snap.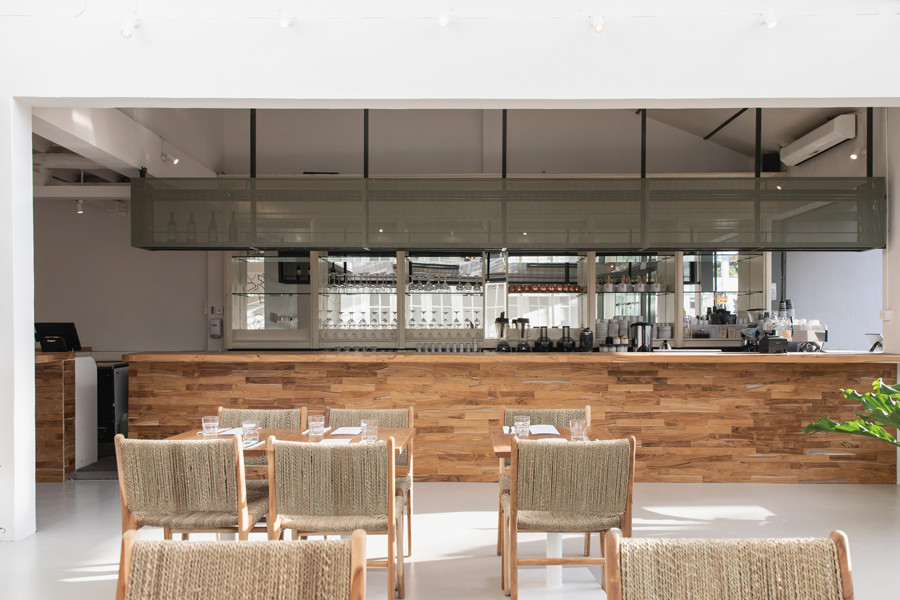 Here, it's clear the focus is on the food, no games, no gimmicks. fika is a modern café whose approach to decor is the same for the food: minimalist. That doesn't apply to flavour, only to simplicity and presentation. They've made it a clear choice to avoid excessive garnishing and decorative presentation, instead focusing purely on fresh ingredients and clean plating.
The philosophy fits closely with meaning of fika. A Swedish word, it refers to bringing friends together over coffee and food, inviting everyone to slow down and enjoy each others company.
Currently the menu offers a range of modern café delights, and whilst it doesn't focus on cuisine from one region, the style and approach leans towards the Nordic.
The menu covers breakfast, sides, lunch and desserts, with everything but the breakfast available for dinner.
Avocado on toast

Tuna Tataki (top) and Caprese Farinata (bottom)
Some breakfast highlights include their own Avocado on Toast – a must! – made with lemon scented ricotta, roasted sunflower seed and soft herbs on sourdough; Truffle Scrambled Eggs, served on a bed of rich mushroom duxelle, parmesan, crispy prosciutto with an indulgently buttered sourdough. Also, a particularly delicious Caprese Farinata, with smoked cherry tomatoes, stracciatella, olive oil basil and a serving of prosciutto.
The lunch menu is even more interesting. The 'Nordic' influences certainly make an appearance with the likes of Sardines Two Ways, grilled and pickled, confit lemon peel, parlsey oil, garlic cream and dill. But then fika takes you around the world with a Korean Red Rice Bimbimbap, Thai Beef Salad, Coriander Crusted Tuna Tataki, with avocado, greens, pickled beets, semi-dried tomato, wasabi mayonnaise and edamame.
Heartier dishes include the likes of the Grilled Skirt Steak with chimichurri, and their own take of fried chicken with the fika Fried Chicken Leg, land cress, confit garlic, chilli, bay leaves and more.
Dessert, whilst only a short menu of four items, will certainly find fans. Our favourites were the Mango Sticky Rice with pineapple caramel and puffed rice; and the Fig Ice Cream Sandwich with fresh figs, mint and Elisabeth cake — very softly and naturally, sweetened, making for a great palate cleanser without the guilt!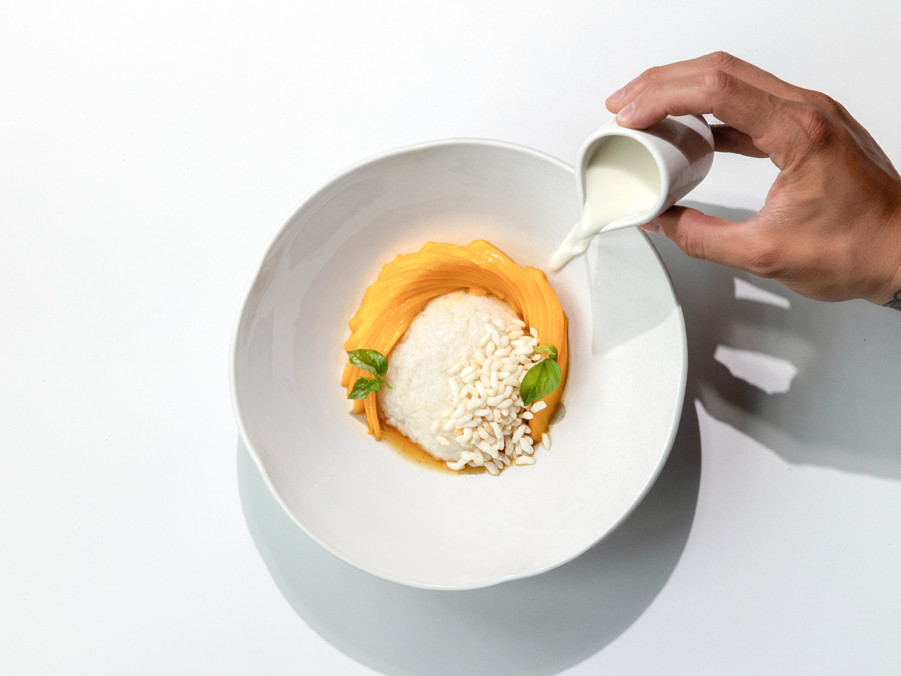 fika is a welcome addition to Bali's food scene, serving as a reminder that the flash, gimmicks and pomp of many new venues just aren't necessary — simple, good food is all you need. No doubt the fresh, noticeably farm-to-table flavours will bring in the customers.
The menu is likely to change as the Chef(s) play around after opening, so go in and try what's on offer.

fika in Bali
Jl. Raya Petitenget 77X, Seminyak, Bali
@fikainbali
www.fikainbali.com