Spas come in all shapes and sizes and don't we love it! It seems that the spa craze just keeps getting bigger and better and now the award-winning Cocoon Medical Spa has opened a sister branch in Ubud. Conversely, the award-winning Maya Resort and Spa has just opened a new, bigger and grander sister property in Sanur by the beach.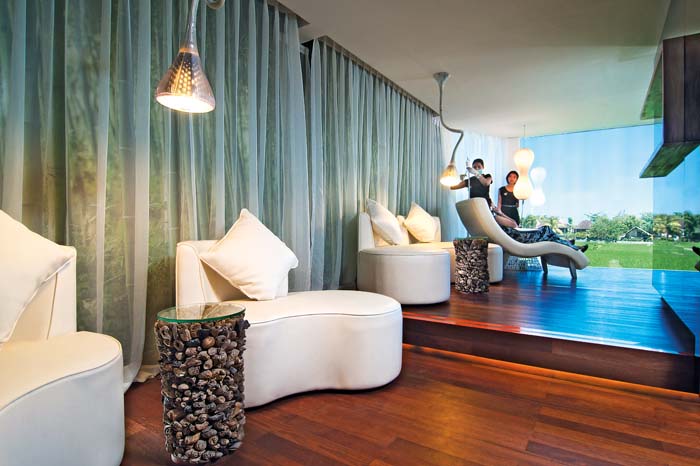 Cocoon has opened a branch in Ubud right at the Hanoman end of Jalan Money Forest. This is great news for Ubudites who don't need to travel down south to get beautified. The Ubud branch offers an array of high tech facial beauty treatments.
You want to drop a few years off your appearance? Have your face lasered and you can erase lines and wrinkles with Botox and fillers. Cocoon is the first professional skin and wellness clinic in Ubud, offering medical skin treatments with fully qualified, experienced doctors and nurses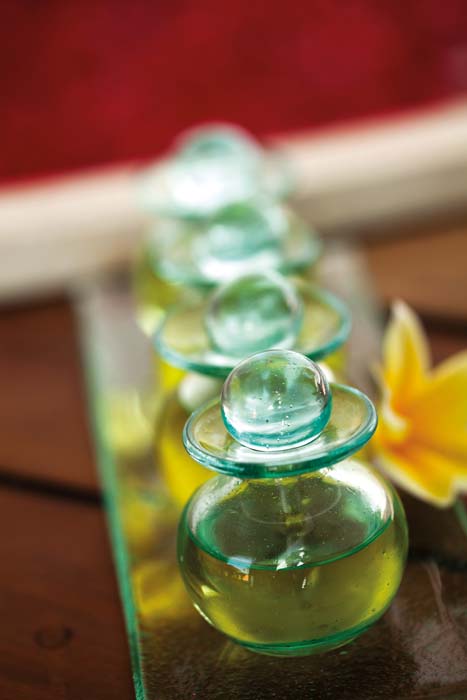 Actually I tried a treatment that I wouldn't usually mention to any but my closest friends. I tried the fat blaster! A most unpleasant treatment targeted at reducing and eliminating stubborn fat deposits. Think stomach, arms, thighs and calves, one section at a time.
While the fat is being blasted it is also being subjected to Infra red heat and HF rays to tighten the skin.
After a little massage to loosen the fat, the machine is applied by a skilled therapist, which is a bit like a vacuum cleaner except it only breaks down the fat. Softer areas are more painful and muscled areas less so. The results are visible.
I am so going back to try another unmentionable part of my body which has been begging attention for years. When muscle is involved, it is much more pleasant and the results, I am promised, will be just as good!
After the treatment, we relax in the Infra red sauna for twenty minutes before heading back to the other world.
When we use the fat blaster in conjuction with exercise, we are moving towards, a healthier, better shaped body minus the fat.
Some try the Cocoon special detox programme as well but one doesn't need to overdo it! One thing at a time for me.
Cocoon is well suited to the Ubud natural health market, as it offers holistic treatments for detox and wellness as well as high tech programmes and scientific beauty treatments. Think professional detox, colon hydrotherapy, Vitamin IV infusions, Infrared Sauna and more. A wonderland of things to try!
If you have any interest in health and anti aging, drop into the salon where you can discuss your needs with their resident Dr. Josie. While half the world is embracing the art of tattooing, if you find you have made a mistake, you can have them removed here.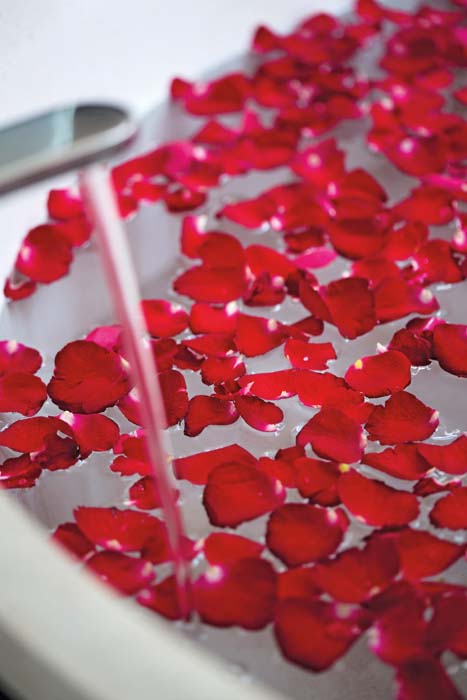 So after being beautified, it was time to feel beautiful and a relaxing drive down to the new Maya Resort and Spa in the midst of Sanur was just the ticket.
Located just a few minutes walk from Hardy's and Batu Jimbar, the resort faces the beautifully groomed Sanur Beach.
After being impressed with the scintillating architecture, it was time to wander down to the brand new spa to try their treatments. I decided the hot stone would be just right.
Treatments are on a par with their award-winning spa at their beautiful Ubud Property and are just as good. My lovely therapist had just spent a year working in Turkey so I was able to interrogate her about details for my forthcoming trip.
The pre-massage was soothing and comfortable and then came the hot stones. The warmth entered my body on major meridian points and was simply divine and so relaxing.
I drifted off into a deep slumber. Ah heaven! More massage more relaxation and then up to meet friends for lunch at Maya's gorgeous new seaside restaurant.
With a seafood slant, we tried fish and chips, tuna, salmon, and a great Mediterranean salad. Cocktails accompanied as the cool sea breeze kept us feeling fresh.
All in all a great day out!
Cocoon Medical Spa Ubud
Jl Monkey Forest No 8
E : info@cocoonmedicalspa.com
T: 0361 4792863/2
Maya Resort and Spa
Sanur 89 Jl Danau Tamblingan, Sanur
T: (0361) 8497800
Text by Ayu Sekar