One of the reasons I was inspired to come over to Bali was to soak in all of the knowledge I could regarding the fascinating Balinese culture. And as I went along visiting as many historical places as I could manage and talking to the indigenous people, it was brought to my attention to visit Jenggala Keramik.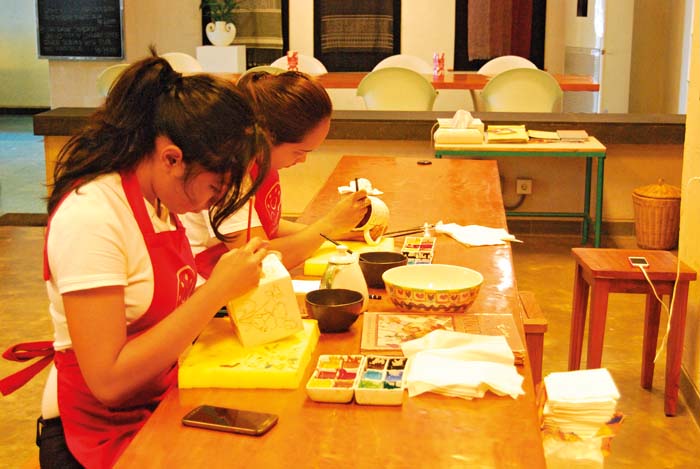 Jenggala Keramik is a ceramics warehouse where clay is given the utmost respect and treatment to create beautiful tableware and homeware pieces that many restaurants and homes all over Bali use. And as in the case of international tourists, the exquisitely handcrafted products are a beautiful gift for friends and family back home or keepsake to remind you of your own visit to Bali.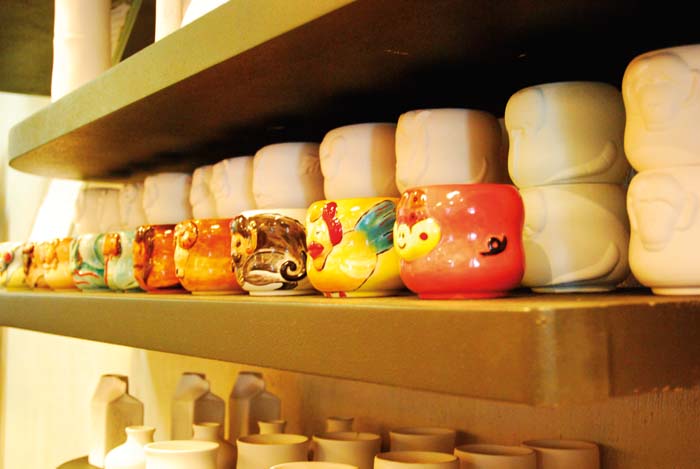 For over thirty years the finest clay of its kind has been used to create beautiful products. Various techniques are employed like casting and throwing on a potter's wheel but for the most part, all are handcrafted. The technique used depends on the intricacies of the product in question.
A lot of time is given to the thought, design and quality control processes of each and every product. These ceramic Bali-inspired products are offered in a wide array of shapes and colours, in sets as well as in single pieces. A gallery with a wide inventory is right round the corner where anyone that wants to purchase a piece or two can go right ahead and do so.
All of them are priced affordably and there are discounts and promotions available making the shopping experience worthwhile and interesting.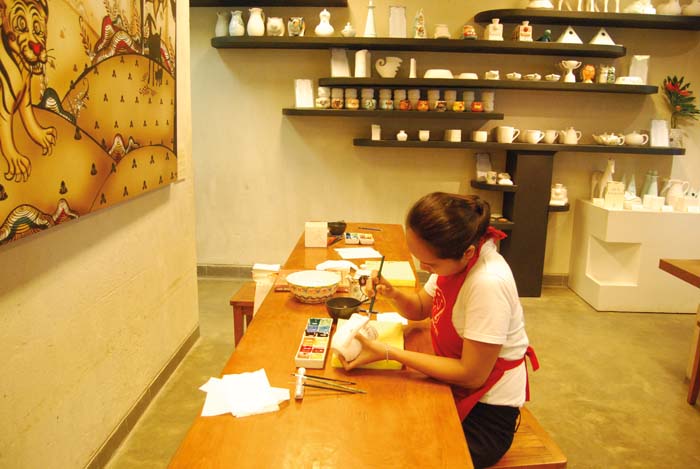 For the most part, my time at the Jenggala was spent participating in the 'Paint a Pot' programme, and I must say that it was time well spent indeed. It reminded me of all the fun I had making various homeware pieces out of soil with friends as I was a very little boy.
The beauty of this programme is that it can be enjoyed by people of all ages and sizes, as a group or as an individual. I am pretty sure that many kids preferably of three years plus get a kick out of creating something using their own hands.
For adults, I believe that aside from being a fun way to spend time with friends and family, it is a very therapeutic activity.
Everyone is given a chance to come up with their own design and the staff are always there to lend a hand if needed. You are left to your own devices and you can create a mug, a bowl, a plate or whatever you like. Your pieces will be ready to collect after four or five days.
Your creation can be embellished however you see fit as there are paints and glazes provided for you to use. And if anyone is interested in having a one-on-one class, that can also be arranged. All one needs to do is ask.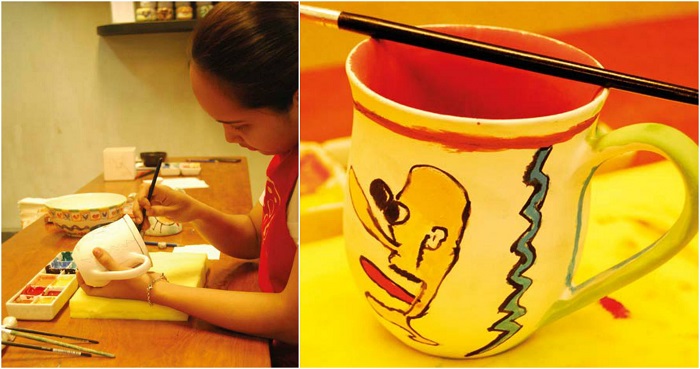 Jenggala Keramik can cater to birthday and anniversary parties and if you'd rather watch than participate directly there is a viewing area from where you can observe the creative process in the studios. A small café is also available just a few steps away from the workshop; a great place to relax and catch one's breath with a very good cup of coffee.
All in all, a visit to the Jenggala Keramik is an activity that I would recommend to anyone who is looking for not just a fun activity but also something that will draw them closer to Balinese history. You will be amazed to find out that you are actually gifted. See and witness how your hands perform magic!
Jenggala Keramik
Jl. Uluwatu II, Bali, Kabupaten Badung, Bali 80361
Phone : (0361) 703311
Text & Photos by Joannes Rhino