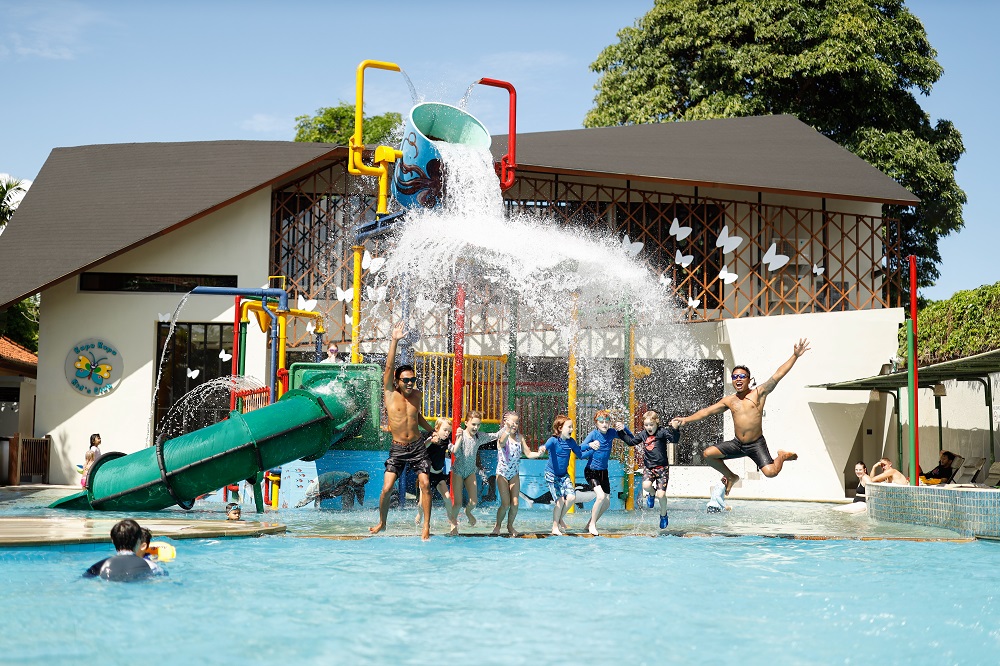 Bali Dynasty Resort in Kuta is well-known as a go-to destination for families on holidays. The resort has recently renovated its Kupu-Kupu Kids Club featuring a new concept equipped with improved modern facilities and activities that accommodate kids of all ages.
With a design aptly themed around the concept of 'kupu-kupu' (butterflies), kids can enjoy fun-filled days in the spacious and colourful venue under the safe supervision of the experienced and qualified staff, giving parents peace of mind knowing their little ones are attended to as they relax and unwind. In-house guests can enjoy free access to the kids club.
Promoting the philosophy to 'Make Friends for Life!', the two-storey kids club is split into different age categories. The younger kids aged 4-9 years old can have fun on the ground floor where games, education and cultural activities are offered, while the older kids aged 10-16 years old can head upstairs to the Den Teen Club and keep themselves busy with board games, movies, video games, billiards, foosball or simply chill out with no parents around.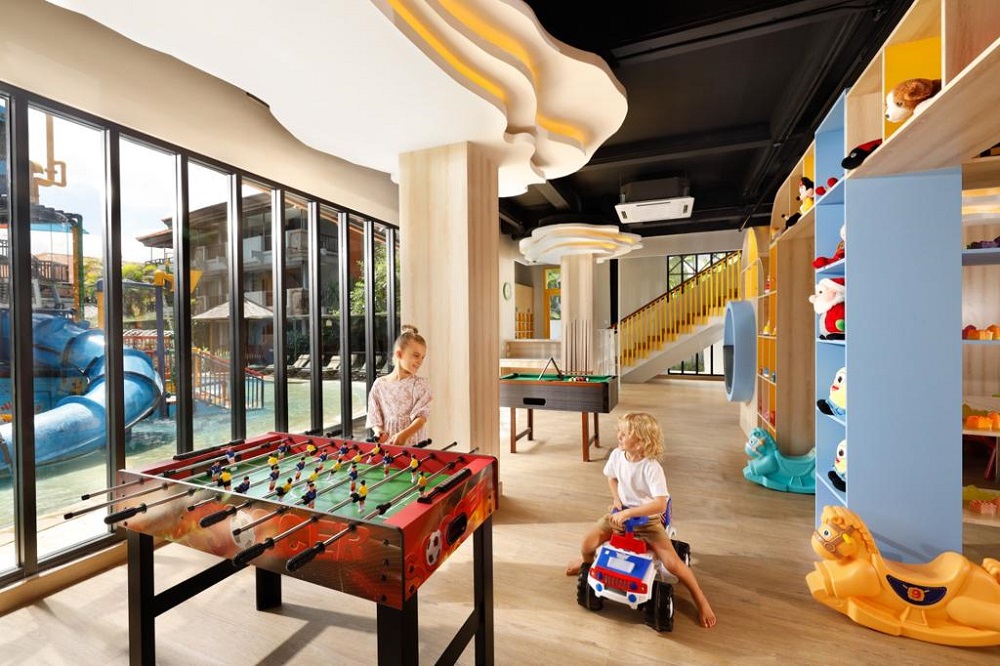 The resort also has a new games room located behind the lobby. Designed to cater to teenagers (and even adults), the game room is equipped with the latest high-tech games including virtual reality games, PlayStations, and more.
To keep the kids entertained, the resort has curated a series of daily educational and cultural activities that will ensure kids have plenty of educational fun. Additionally, there are various thrilling outdoor activities such as Water Pillow Fights, High-Splash Contests, Watermelon Eating Contests, and more.
Kupu-Kupu Kids Club is located within the resort's kid's area, which also features the Kids Water Fun Zone, equipped with a large freeform pool, a 56-metre giant caterpillar waterslide, a mini waterpark and a playground area with swings, a climbing frame, a seesaw, slides and a trampoline. Babysitting services are also available.
Kupu-Kupu Kids Club is open daily from 9am to 6pm.
Find out more about their services and offerings below:
● Kids' Programme Schedule
● Kids Menu
● Babysitting Services
For more information, please contact via WhatsApp, here!
Bali Dynasty Resort
Jl. Kartika Plaza, Tuban, Kuta
+62 361 752 403
bdr.pphotels.com