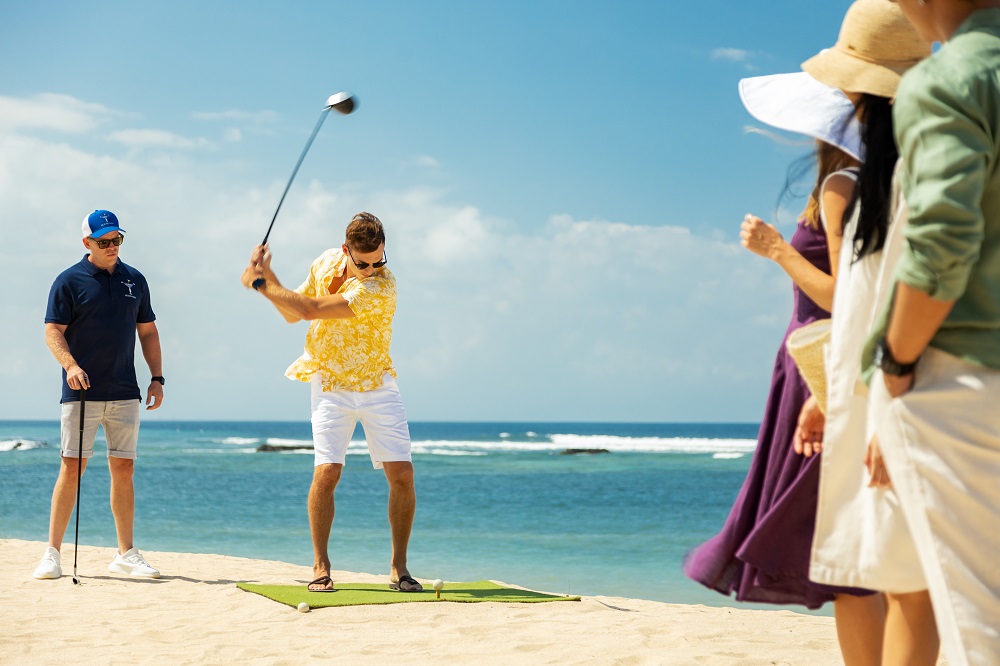 Sofitel Bali Nusa Dua Beach Resort guests who are avid golfers or simply golf hobbyists enjoying the sport as a relaxing pastime can now enjoy a scenic golfing journey at the luxurious five-star resort with their Seaside Golfing experience.
Head out to the pristine Nusa Dua beachfront situated in front of the resort and enjoy a fun golfing experience under the sun. Whether you're a golfer or just fancy a go at something unique, smacking a few golf balls out to sea is definitely a fun activity to try. Head out with some friends and see who can hit their ball the furthest.
But isn't that bad for the environment? On the contrary! The Seaside Golfing experience uses a special brand of biodegradable golf balls that are actually filled with fish food. So, wherever your ball ends up, it will be nourishing the marine life out at sea – all thanks to your big hit!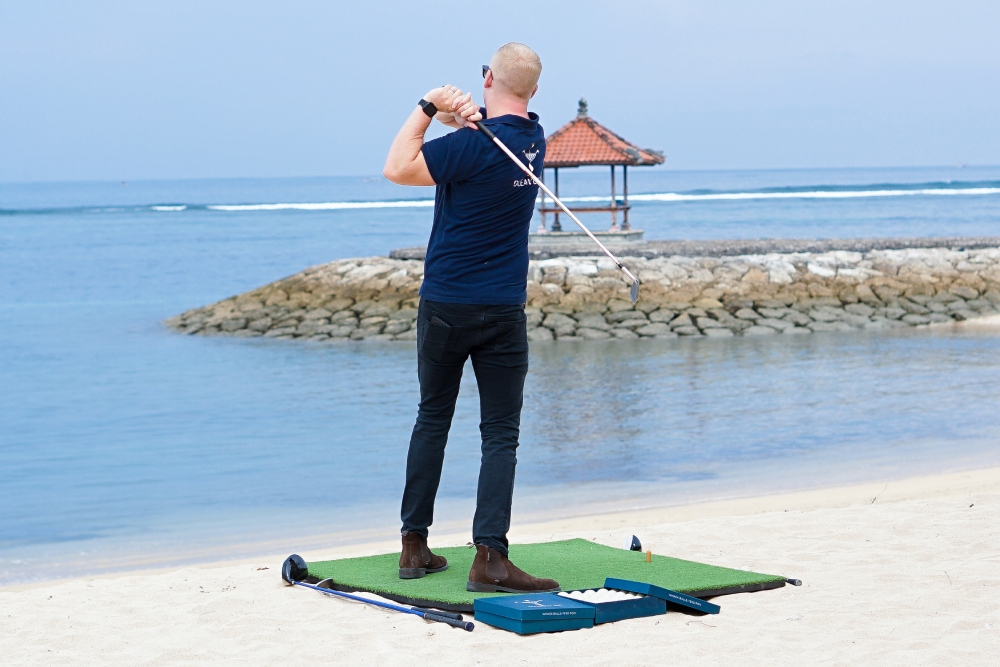 After your golfing session, what's better than an icy cold beer or a refreshing cocktail to help you cool down? Toya Beach Bar & Grill invites guests to enjoy their Happy Hour promotion from 3pm – 5pm, offering beer buckets and pizza to Buy 1 Get 2 cocktail promotions.
Nestled on the unspoiled Nusa Dua coastline, Sofitel Bali Nusa Dua Beach Resort exudes the definition of elegance and tranquillity, where the resort continuously upholds a perfect fusion of responsible luxury and exciting leisure activities, all meticulously designed to provide guests with memorable moments during their stay.
The eco-conscious Seaside Golf is available daily from 8am to 5pm, with prices starting from IDR 150,000++ per person. For more information, please contact +62 811 3869 354 or email H9078@sofitel.com
Sofitel Bali Nusa Dua Beach Resort
Kawasan Pariwisata ITDC, Lot N5, Nusa Dua
+62 811 3869 354 | H9078@sofitel.com
sofitelbalinusadua.com