Delving into the world of health and wellness can create incredible changes to your life. If you don't already part-take, Bali is the perfect place to start your journey. Here on the island of the gods, you are invited to explore the world of wellness in many ways. These wellness activities are said to improve both your physical and especially mental well-being, helping you into states of relaxation and calm many of us need into today's busy, bustling world.
Guided by Gratitude
Ubud, known as Bali's wellness centre, hosts an array of wellness retreats throughout the year but these are often only available seasonally. At Four Seasons Resort Bali at Sayan, you can check-in any day of the year and embark on your own personal journey of discovery into what they call your 'well of being.' The resort, recently voted best in the world, sits along the Ayung River and invites you deep into their jungled sanctuary. It is the perfect destination to escape and recharge.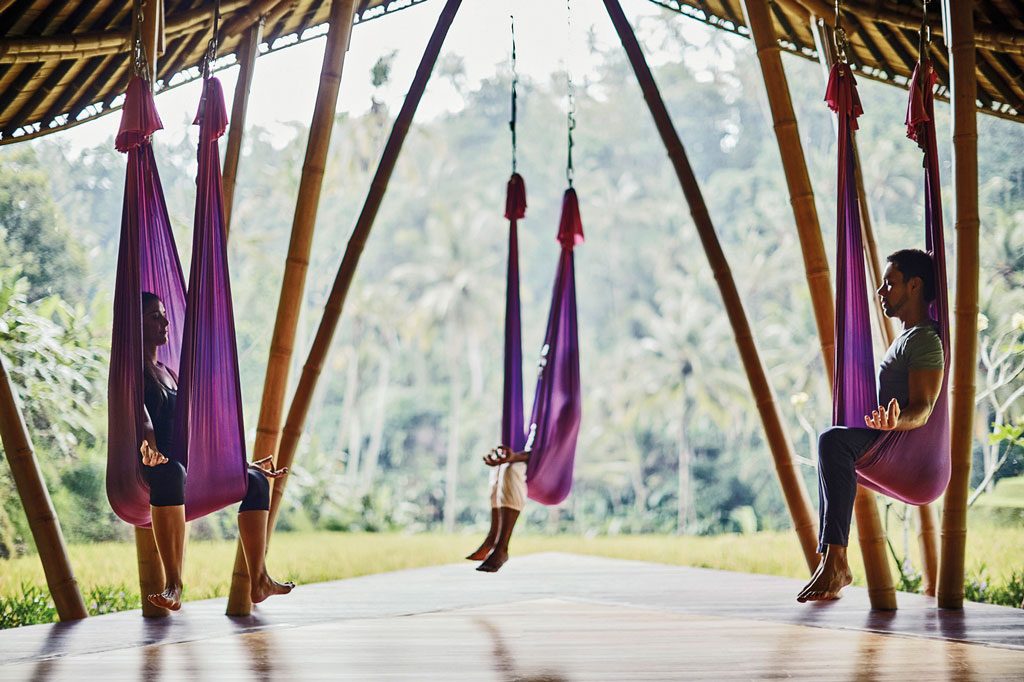 Four Seasons' 3-night retreat called 'Guided by Gratitude' is available at any time of the year, and is tailored to suit every individual need. The retreat has been curated by the resort's Resident Wellness Mentor Ibu Fera, a former Buddhist nun; and Spa and Wellness Manager Faraaz Tanveer, who is a yoga, Reiki, and meditation master. The program includes a series of meditation sessions (guided, candlelight Mala, kirtan chanting, walking meditation, and more), yoga classes, a Balinese water blessing ritual, sound therapy with crystal singing bowls, chakra rebalancing spa treatment, and an exclusive Sacred Nap experience – where guests are rocked to sleep in a silk hammock whilst listening to Buddha's story and serenaded by nature's melody. The heartfelt intention is for guests to immerse themselves in the deepest of rest, experience the silence within, listen to the wisdom of their hearts, and foster a deep loving connection with the self. 'Guided by Gratitude' is for those looking to release any fear and tension and return home with a renewed sense of being alive and blessed; it is a mental and emotional wellness journey. The experience, coupled with the truly remarkable destination that is the Four Seasons at Sayan, is sure to give you the recharge you need.
Four Seasons Resort Bali at Sayan
Jalan Raya Sayan, Ubud
+62 361 977577
www.fourseasons.com/sayan
The Sound of Silence
Reconnecting with yourself at this Bali retreat is simple: by removing the demands of life and embracing the art of nothing. Found within the UNESCO protected rice fields of Jatiluwih, on the rich heritage of the Kingdom of Tabanan, Bali Silent Retreat was once a sacred ashram erected by the king for his unwell son. BSR was created to embody spiritual wisdom, functioning according to the Balinese philosophy 'Tri Hita Karana', which believes a human's responsibility is nurturing a harmonious relationship with God, their surroundings, and humanity. The retreat is not just another yoga retreat, it's a restorative, off-the-grid sanctuary for those needing some time off surrounded by profound peace and silence.
As its name suggests, the Bali Silent Retreat is a place that embraces a strict no-talk policy, inviting those who need a true breakaway from the everyday by offering a space of silence (minus the ambient sounds of nature, of course). The retreat, surrounded by rice fields and jungle, offers meditation, yoga asanas, prayer, restful contemplation, all done in complete silence. BSR applies a zero waste policy, or as they call it 'green-to-the-extreme' that includes embracing solar-powered electricity. This means no garbage enters and no garbage leaves the premises. Unlike other stricter retreats, BSR allows you to read and write; an extensive library of spiritual and thought provoking books are available for guests to access whilst in residence, as well as a notebook and pen in case any silence-induced, enlightened thoughts suddenly come to mind.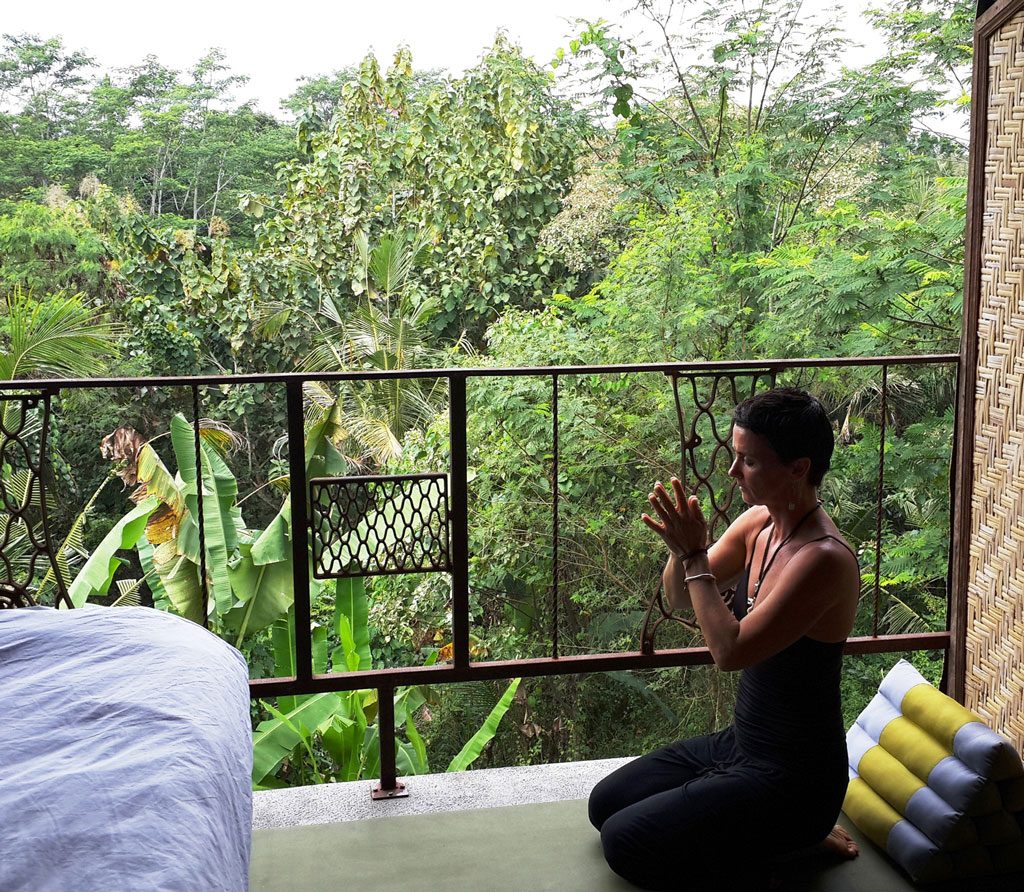 There is no Wi-Fi at the retreat, allowing you a digital detox. Instead, you can explore the labyrinth-walking-meditation, holy water meditation, medicine herb garden, star-gaze in a hammock, and other 'alone time' activities. Their internationally-acclaimed Garden-to-Table organic live food is also served all day. Bali Silent Retreat is open for day passes (6am-6pm) and also accepts residences in their dormitories, single rooms and bungalows for those who wish to embrace the silence for longer periods. Be one with yourself again and engage with nature whilst you disengage with the everyday stress of the outside world.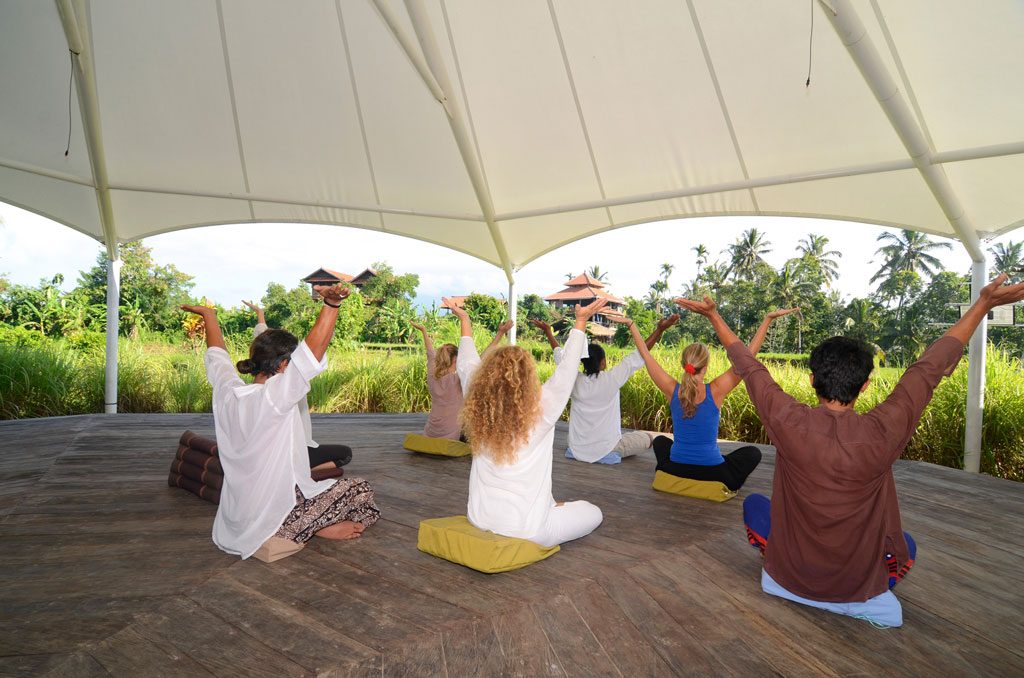 Bali Silent Retreat
Banjar Mongan, Penatahan, Tabanan
+62 8523 7347 608
www.balisilentretreat.com
Float for Health
Floatation therapy, done in sensory deprivation tanks, isn't a new relaxation practice in the wellness world. Bali, finally, has jumped on the bandwagon and welcomed its first premium flotation centre in the heart of Seminyak. Terapung Float Club was designed as a sanctuary. The four-storey health and wellness destination houses six individual float rooms with en-suite bathrooms, a spacious post-float lounge, and a yoga room.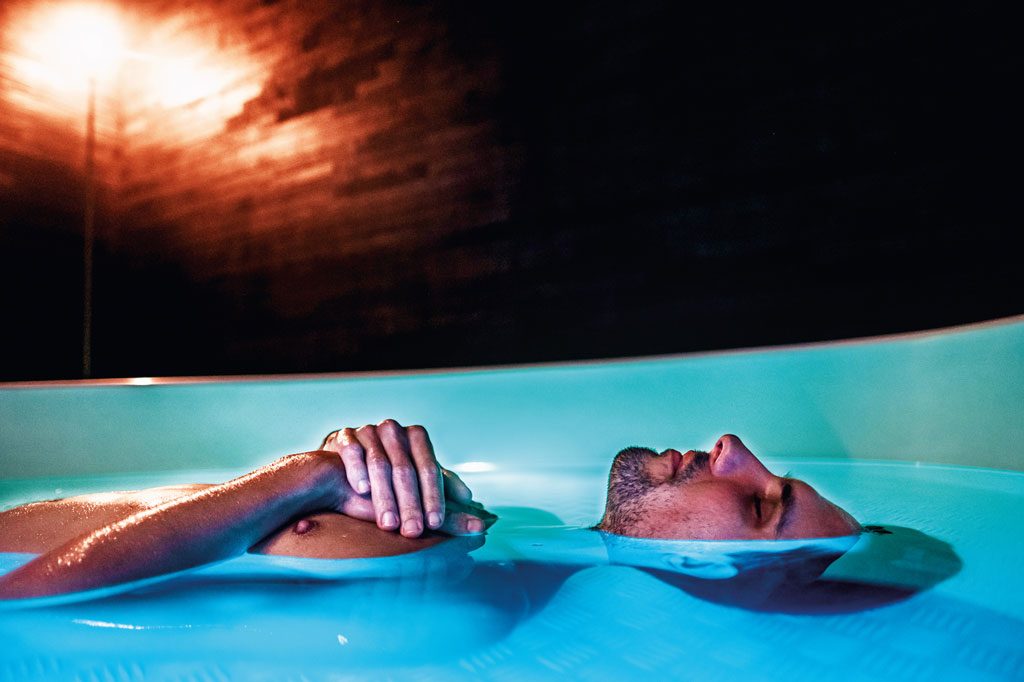 An experience in this premium flotation centre involves entering a tank, submerging yourself in Epsom Salt water and letting your body float effortlessly, similar to the Dead Sea or floating in space. The aim of the tank is to restrict environmental stimulation, such as light, sound and tactile sensation. Creating a disconnect of the mind, the thoughts and ideas, from the physical frame, the body. This allows the mind to achieve meditative states of relaxation and introspect.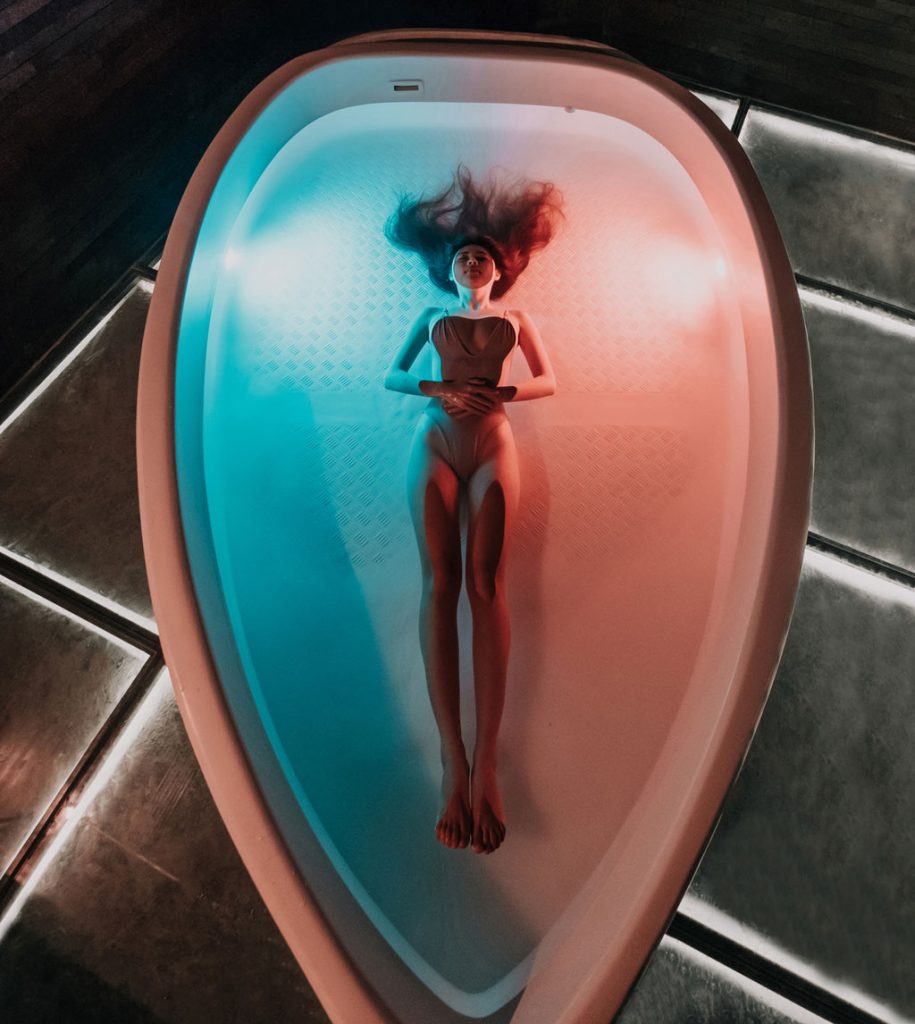 Float tanks have been deemed as the ultimate meditation tool. Not only is it therapeutic for the mind though, the effortless floating decompresses the whole body allowing it to fully relax and rejuvenate – it does wonders for those looking to treat sleep disorders or are dealing with high stress environments on a regular basis. Moreover, celebrities and top athletes use it not for mere relaxation but to aid creativity and clarity. The high concentration of Epsom Salts in the water have profound health effects too, from muscular recovery, improving skin and hair care, elevating mood through serotonin production and increasing energy.
Step in to a tank, unwind for an hour or more of uninterrupted relaxation, laze in the post-float lounge before jumping back into reality. It's the ultimate wellness pick me up right in the heart of Seminyak.
Terapung Float Club
Jalan Drupadi No. 99A, Seminyak
+62 811 8180 999
http://www.terapung.com