Art, culture, meditation, yoga, and now food. Ubud has become a destination for gourmands and epicureans, as some of Bali's best restaurants, such as Aperitif Restaurant and Bar, call this cultural capital home.
It's nearly a century later, but the charms of the 1920s live on in Aperitif Restaurant and Bar. You're caught off guard, in fact, as you enter this mansion-like building in front of the famed Viceroy Bali resort. Open the doors and you're welcomed into a glamorous, Gatsbyesque wonderland. Shining black-and-white tiles pave the way into the main dining area, where vintage furniture, giant paintings and the colonial-style windows complete the look. The focus of the room is the open-kitchen theatre, where you can watch as the chefs and cooks bustle to prepare your intricate dishes.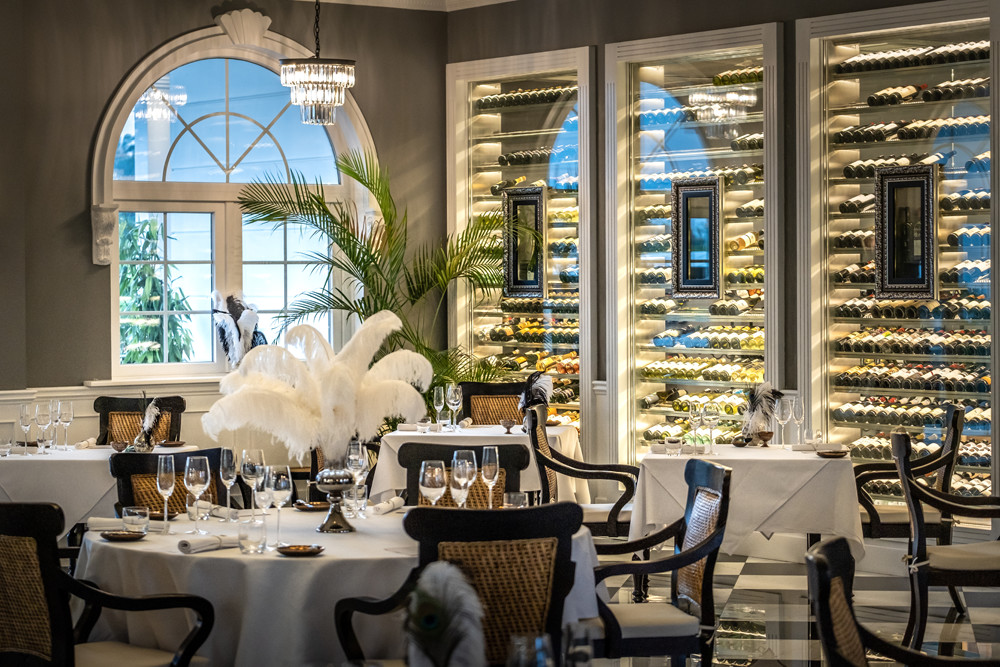 The food at Aperitif Bali
Led by Belgian Executive Chef Nic Vanderbeeken, Aperitif Bali presents a menu well-recognised as haute cuisine. Innovative and creative, Chef Nic draws heavily on influences from the Indonesian archipelago, utilising his 20 years experience of European cooking techniques to create something truly unique.
The prix fixe eight- and ten-course degustation menus are designed to be a journey – you will find an almost perfect amalgamation of East and West. No, this isn't 'fusion', Chef Nic has managed to seamlessly blend elements of Indonesian dishes, infusing them into European style dishes.
Some examples are: the "Papua Crab", Alaskan King Crab served with kohlrabi, Kaluga caviar, ikura and gulai, a rich, turmeric-based Indonesian curry; the "Duck Magret", where a tender slice of duck breast is served with mole sauce, duck-liver mousse, duck-leg kerupuk (local cracker), soursop and a drizzle of betutu sauce, from a local Balinese chicken dish; the "Venison Wellington" is a favourite, where delicate venison is prepared with foie gras, truffle, Shimeji mushroom and highlighted with a light rendang sauce, one of Bali's favourite beef curry dishes. Chef Nic sources from Viceroy's (where Apéritif nestles within) own greenhouse harvest, allowing for peak freshness in his ingredients.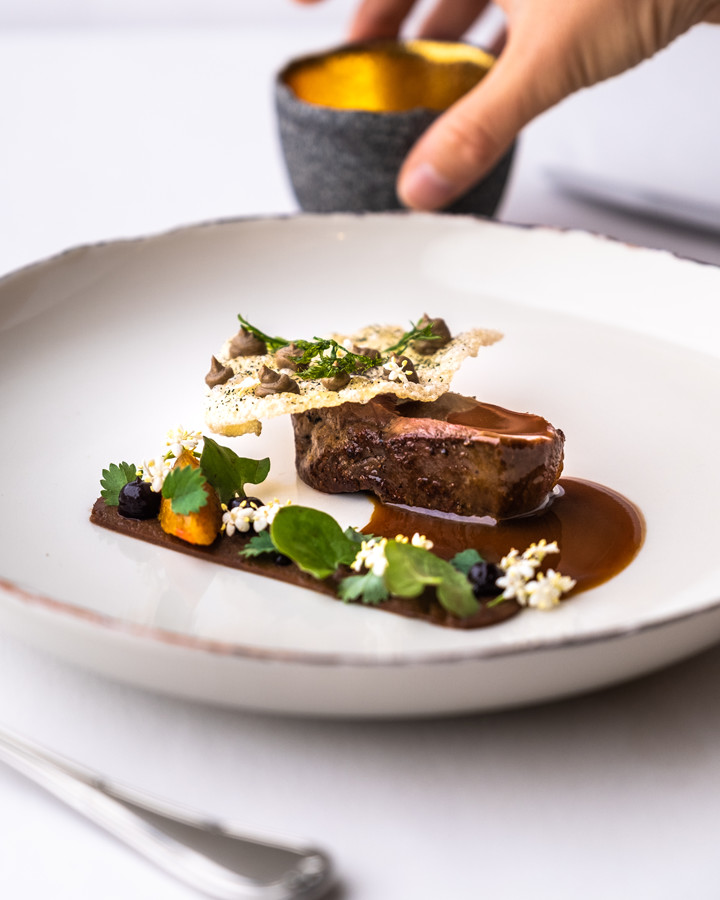 The menu doesn't solely focus on Indonesian influences however, you will find immaculate European dishes such as the "Martino", a tender beef tartare served with cured egg and cucumber seeds (Chef Nic's homage to his home country of Belgium).
For those refraining from consuming meat, a vegetarian eight-course menu is also on offer, in addition to vegan and gluten-free options. Indeed, any dietary restriction will be catered to here.
Wines and cocktails
Of course, what is a good meal without a good drink? Lining one side of the restaurant is an impressive wine cellar, stocked with over 180 of the world's most exclusive wines. The restaurant also utilises wine dispensers, making a premium wines available by the glass, including Taittinger Brut Reserve Champagne, Gaja Gaia & Rey, Chardonnay, Piedmonth, Italy 2013 or Beringer Private Reserve, Cabernet Sauvignon, California, USA 2013, just to name a few.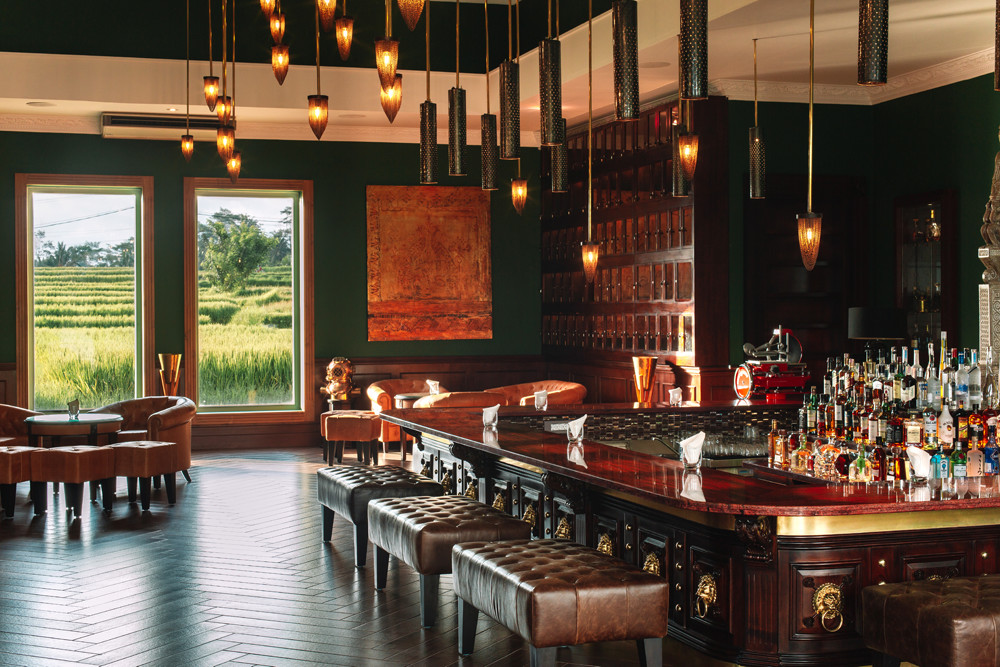 The wine list and pairings are curated by Restaurant Manager and master of hospitality, Made Yudiana or Yudi. Armed with a natural Balinese warmth and level 2 WSET certification for wine and spirits, this Sommelier-meets-manager not only helps to create a perfect pairing but makes sure his service staff are at their best. The service team tie everything together.
Wait, it's not over yet! Whether to prelude or conclude your Apéritif experience (or both), the Aperitif Bali bar is a feat of its own. Again the 'roaring twenties' take over here but in a different way: polished woods and plush, dark-leather sofas and arm chairs you can sink into, a professional pool table and a central, wood-top bar awaiting your order.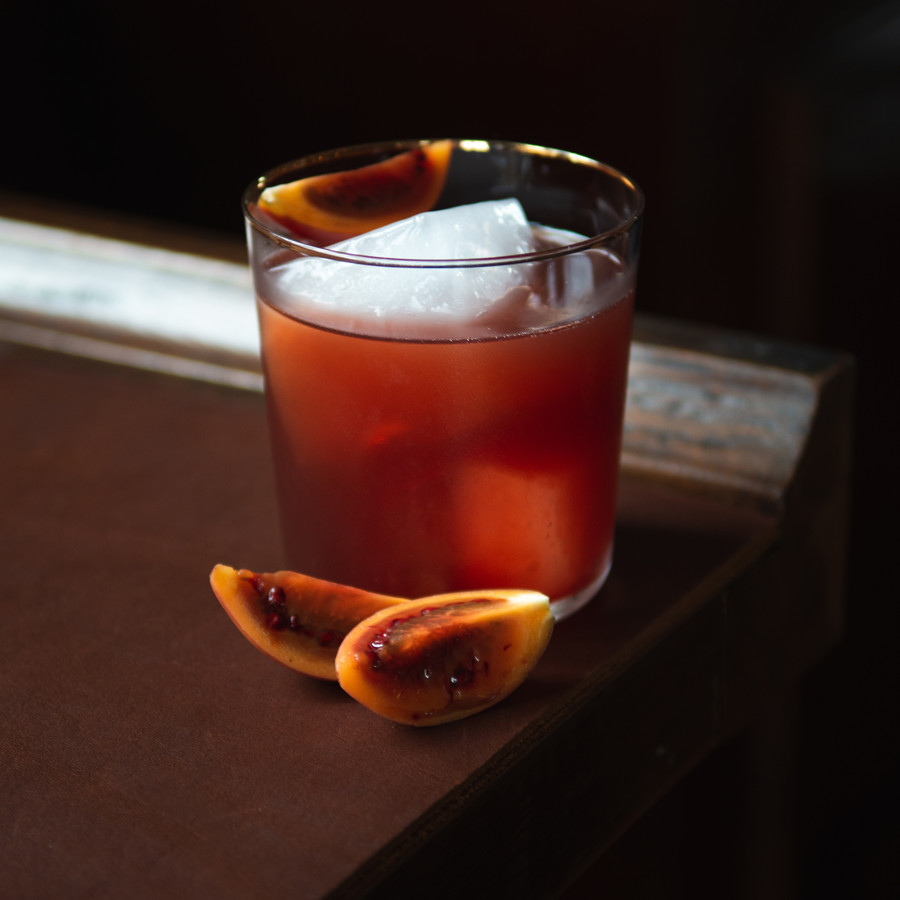 Impeccably skilled Balinese mixologist Panji Wisrawan will serve up a perfected classic with premium spirits – we love the Manhattan made with a 25-year Glenfarclas – or a Signature cocktail, like their Tamarillo Negroni, a smooth take one the classic featuring a sweet-and-sour touch of the tamarillo fruit.

Aperitif Restaurant and Bar
Jl. Lanyahan, Banjar Nagi, Ubud, Kabupaten Gianyar, Bali 80552
(0361) 9082777
www.aperitif.com