If you thought beach clubs were reserved for the likes of Bali then you're highly mistaken! It's no secret that Flores is the new 'it' island destination in Indonesia, boasting azure waters, vibrant corals and a wild landscape. Whilst hotels, resorts and yachts have added interest to the island, another pull has been Atlantis Beach Club, the beach beach club in Labuan Bajo , the main port of Flores.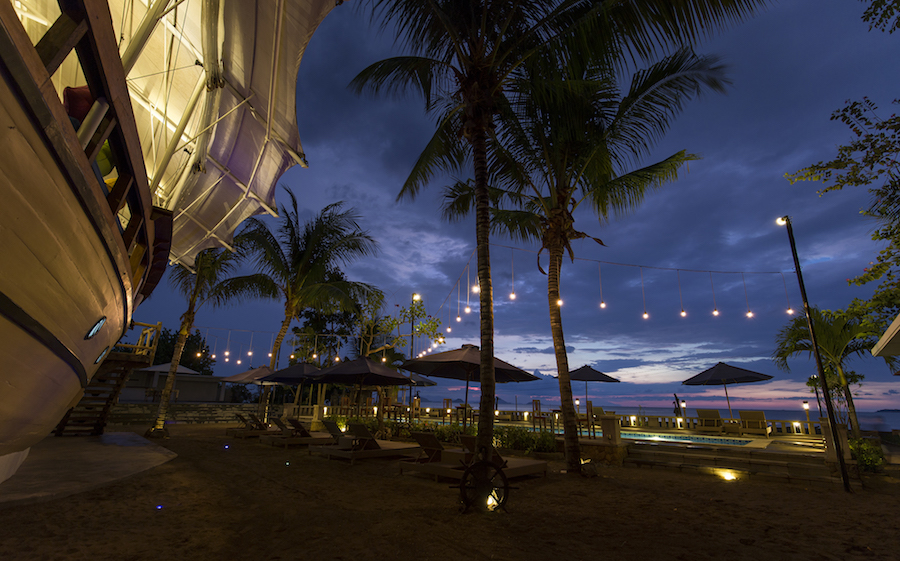 Located on Pantai Pede (Pede Beach), the most happening beach in Labuan Bajo, Atlantis Beach Club is renowned for its location which offers one of the best sunset views along this stretch of coast. Acknowledged as the place to be in Labuan Bajo by domestic and international tourists, Atlantis makes a splash with its distinctive architecture – a sunken refurbished phinisi schooner on one side and a beautifully renovated Joglo from central Java on the other.
The beach club is owned operated by one of Indonesia's most iconic hospitality companies, Plataran Indonesia, who also operate Plataran Komodo Resort and Spa on Waecicu Beach, Labuan Bajo. It is one of the most popular, luxury boutique places currently on offer in the area. Whilst Atlantis Beach Club is not new, its re-launching (on the 30th of June 2018) revealed a brand new concept and design.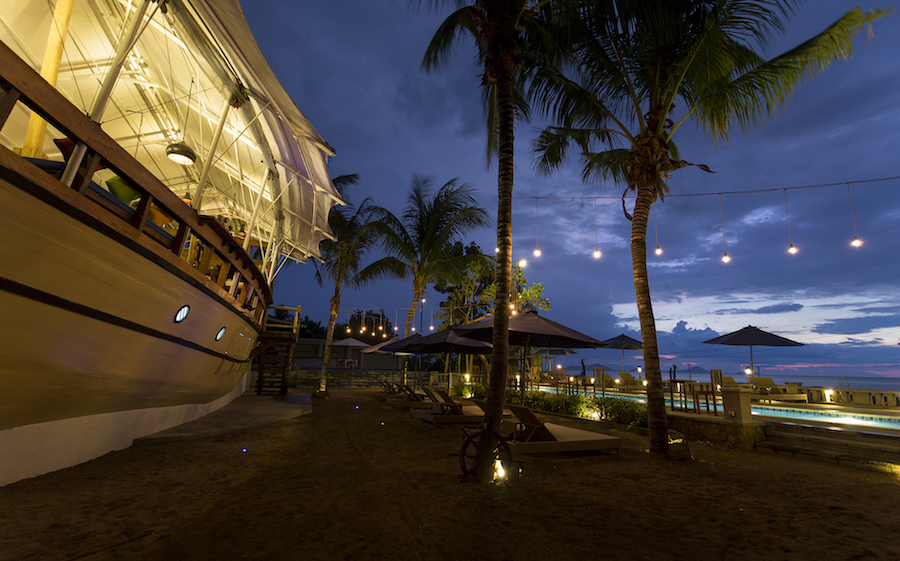 The entire space has been completely renovated and brings you a number of new experiences. Updates include an additional outdoor dining area and a climatized indoor venue for a total capacity of 200 seated and 300 semi standing guests. Two swimming pools, one being an infinity pool with a swim up bar, the other catering to families with kids, are also featured. 
Atlantis Beach Club serves a great variety of meals ranging from traditional Indonesian dishes to casual Western fare representing the international food standards that Plataran Indonesia is known for. This irresistible destination offers several dining venues, including the ship deck, an intricately designed Javanese Joglo and the pool deck, all offering unparalleled views of the ocean. It's new concept and style is without a doubt going to make it the best beach club in Labuan Bajo. 
ATLANTIS BEACH CLUB
Jalan Gorontalo, Pede Beach, Labuan Bajo, Flores
Nusa Tenggara Timur, Indonesia
T. +62 811 382 1177
Opening hours: 11 am – 11 pm
Website