The Gili Islands off the north west coast of Lombok have long been popular escapes for those living or holidaying in Bali, but for the first time ever you'll be able to fly in a helicopter over the Bali Sea to get to these paradise destinations, without a doubt the fastest way to Gili T !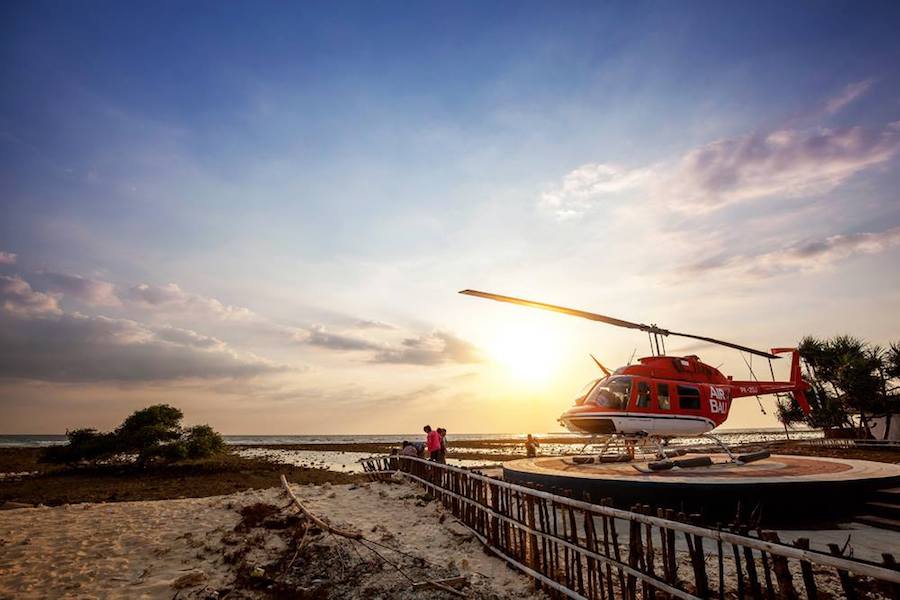 The "Gilis", as they are commonly called, are comprised of Gili Trawangan, Gili Meno and Gili Air, each having their own set of thrills and spills to enjoy. All of them boast white sand beaches, crystal blue waters and amazing diving/snorkelling experiences to enjoy views of corals and especially sea turtles. 
Currently the fastest way to get to Gili Islands is using the fast boat services, which takes around 2-4 hours depending on company and weather conditions. Those who would prefer not heading out to sea would have to take a plane flight to Lombok International Airport (south-central Lombok), drive north, then take a short shuttle over to their chosen 'Gili'- an arduous journey!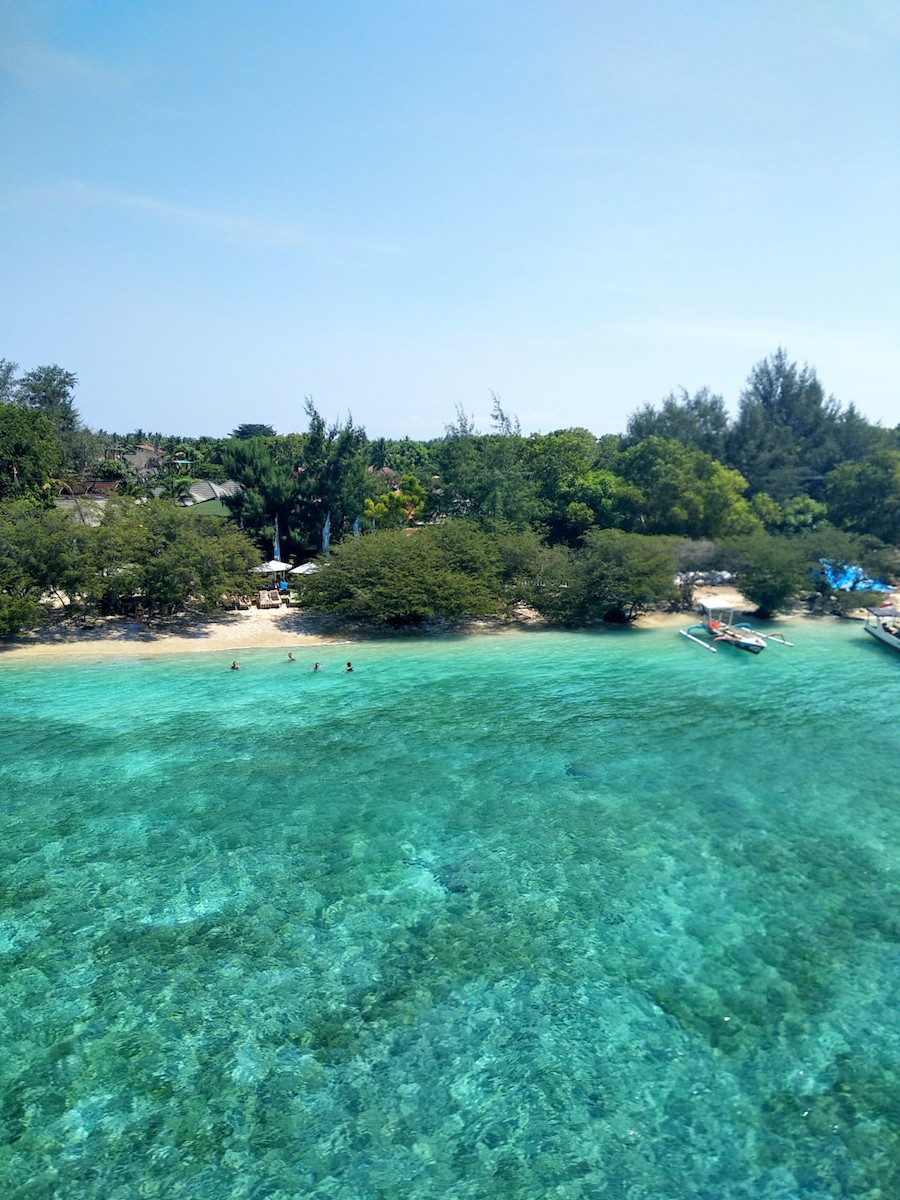 For the first time ever however, you'll be able to fly directly to Gili Trawangan. Air Bali, one of Bali's first private helicopter shuttle service provides have launched their new Gilicopter Shuttle Flight, taking you to Gili T and back to Bali again. 
Instead of hours by boat, the helicopter flight takes a mere 40-minutes and lands you straight on Gili Trawangan. The flights are available on Fridays and Sundays: 9am from Bali to Gili Trawangan, then 1pm for return flights from Gili Trawangan back to Bali. This is easily now the fastest way to Gili Trawangan. 
Other benefits of taking a helicopter to Gili Trawangan – other than saving time and arriving in style! – are the amazing views that you'll see on your way there. You'll fly along the North East coast of Bali, seeing Mount Agung to your left and Nusa Lembongan on your right. As you approach Gili Trawangan you'll be welcomed by their clear waters and see the colourful corals from above. If you're lucky with weather, you'll even see the towering Mount Rinjani, Indonesia's second highest volcano, on the east side of Lombok. 
Air Bali is offering the Gilicopter Shuttle flight, the fastest way to Gili Islands , for just $600 per person, per way. 
For bookings or more information go to:
http://www.airbali.com/en/transfers/gili-trawangan-transfer.html