Labuan Bajo was once the small sleepy port on the Western tip of Flores but is fast becoming a booming small town with restaurants, hotels, banking facilities and numerous diving operators ready to receive guests.The Island of Flores has been targeted by Indonesian authorities as one of the top ten Indonesian tourist hotspots for the next decade and already the 2017 European Tourism Summer Seasons sees bookings increasing for visits to the Komodo National Park and the island itself.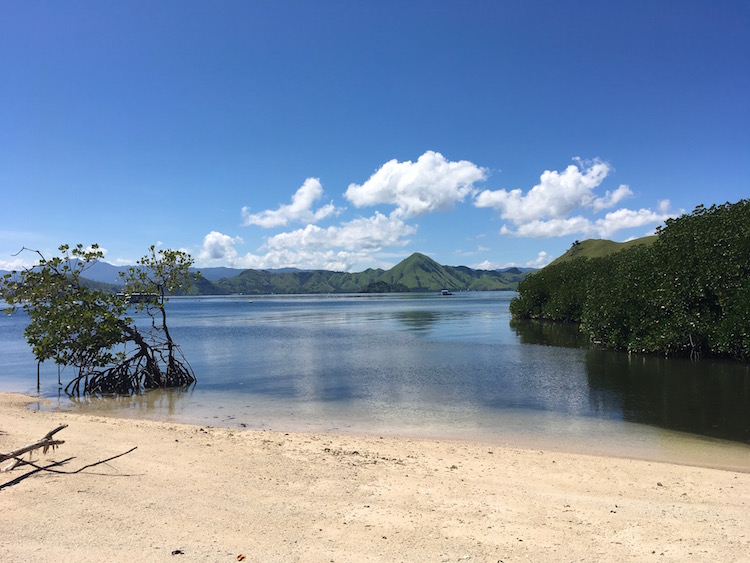 With a new airport and direct flights with Garuda from Bali and Jakarta the town is easy to reach and Komodo National Park is more accessible than ever. The Atlas Pearl farm on the island of Pungu, is a stone's throw away from Labuan Bajo, a mere 30 minutes speed boat ride – due West.
A long with other local businesses, Atlas Pearls is readying its facilities for the high season of Komodo National Park for which Labuan Bajo is the gateway. The Australian Stock Exchange company with a proud Indonesian pearling history, welcomes guests at its facilities with a farm tour, a thorough explanation of its pearl farming practices and a demonstration of seeding and harvesting.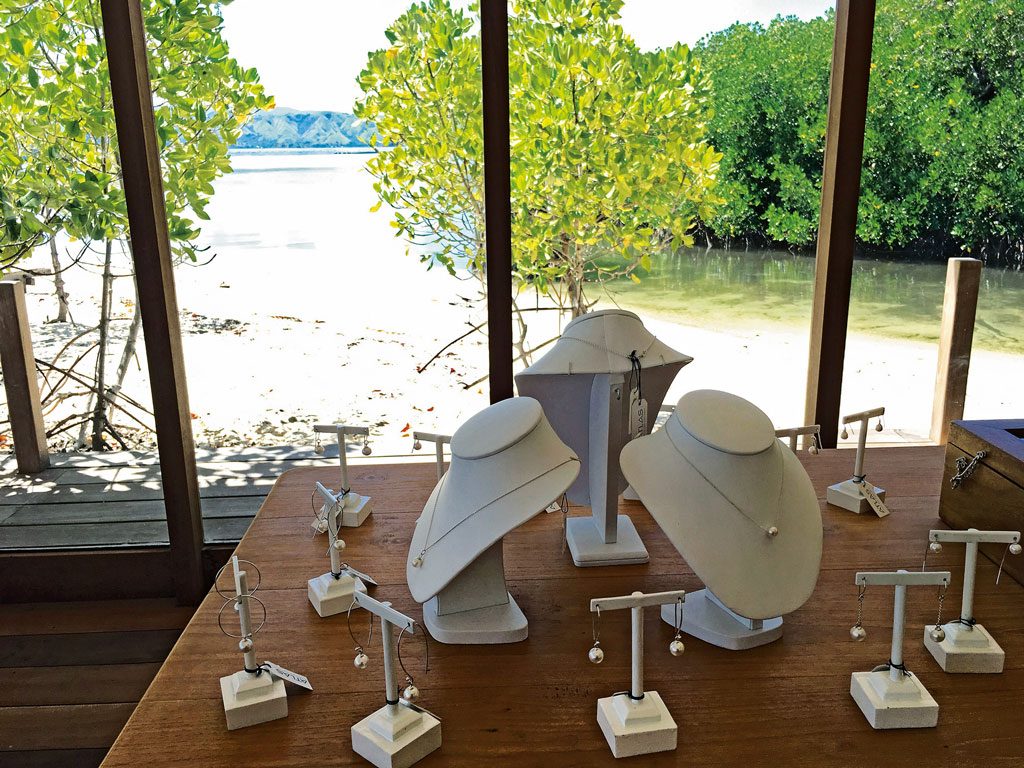 A new program starting this year invites guests to participate in a Treasure Hunt for a fixed fee: bring your snorkel and search for your own shell, your own pearl awaits, worth hundreds or even thousands of dollars… Other activities launched this year in the theme of treasures, include a treasure bag which will be taken to visiting yachts and Phininis for guests to see a selection of pearls and jewellery onboard and also a Treasure Pouch. This Pouch comes straight from the Farm Manager's office, and allows guests to have a first peek at the last harvest's best loose pearls, still unseen and untouched.
'Have you found your own pearl?'
The Atlas pearl farms are spread-out through the Indonesian Archipelago with locations selected for their pristine waters full of nutrients for the oysters and the quality of the pearls that develop here. Atlas is recognised across the world for its high quality white and silver South Sea Pearls, that originate from the efforts of '3000 hands', dedicated to helping nature making these gems.3000 hands will literally touch a pearl from the moment an oyster is harvested, to when a piece of pearl jewellery is finally worn.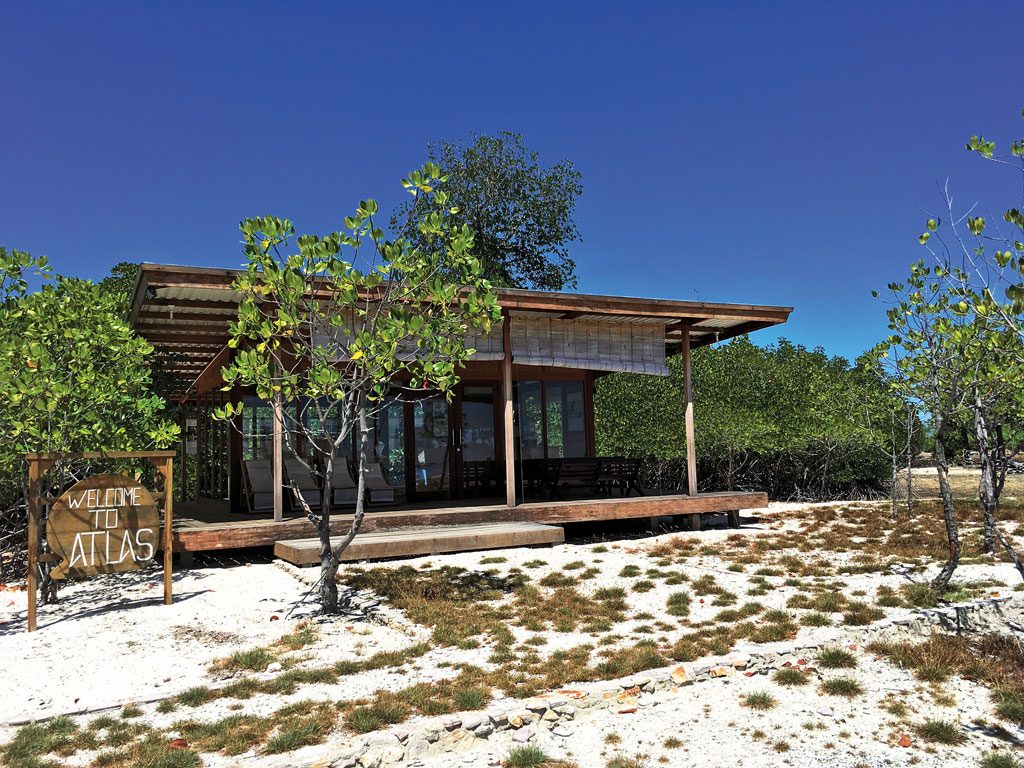 Atlas Pearls Managing Director, Pierre Fallourdsays : 'I am really proud to share the new activities of our Labuan Bajo Pearl Farm with the local community. There are 3000 hands, hardwork and commitment involved in the making of one single pearl. We are all part of this collective effort and the Labuan Bajo facility in all its remote beauty is a window to our operations.'
With a 20 year long history in pearling, Atlas is a global leader in eco-pearling and one of the top producers of the highly sought after silver and white South Sea pearl, commonly known as the queen of all gems. It is said that pearls found their place in Indonesian traditions back in the 9th Dynasty, thanks to the commissioners of Borobudur, who lavishly adorned themselves with pearl jewellery.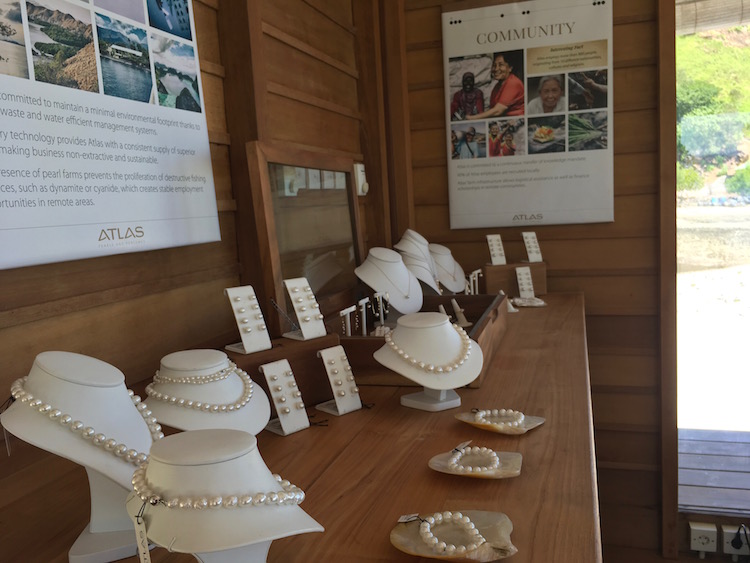 Atlas has established and secured a solid and direct relationship with leading global retailers and supplies major brand names and fashions houses in Tokyo, New York and Place Vendome in Paris. Atlas pearls and jewellery are available at their showroom in Seminyak as well as North Bali, and for the more adventurous, at Flores and Alor, Lembata and Raja Ampat.
www.atlaspearls.com.au