On the 7th – 9th of October, 2016, the Beach Garden of Ayodya Resort Bali will transform into a place of colour and culture as it hosts its inaugural Ayodya Batik Festival, a three-day event in honour of Indonesia's National Batik Day.
See the 2017 event details here.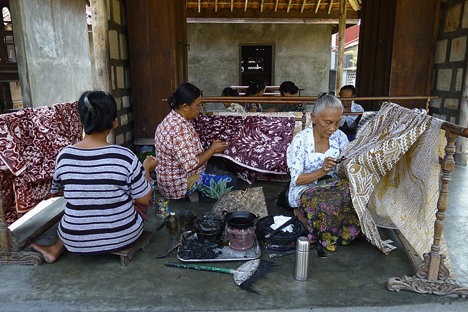 Batik is worn all around the Indonesian archipelago, each region adopting the cloth to its own style, colour and feel to make it 'their own' – Bali has its own style of batik too. It has become a huge part of the cultural identity of Indonesia and its people. Back in 2009, batik was recognised by UNESCO who dubbed the cloth as a ' Masterpiece of Oral and Intangible Heritage of Humanity' and now every year (on 2nd of October), in commemoration of this moment, Indonesia celebrates Hari Batik Nasional, or National Batik Day.
Here in Bali, Ayodya Resort Bali will bring the celebration of culture to the beaches of Nusa Dua, showcasing to the island the heritage of the Indonesian archipelago over a course of 3 days in this debut event, the 'Ayodya Batik Festival'.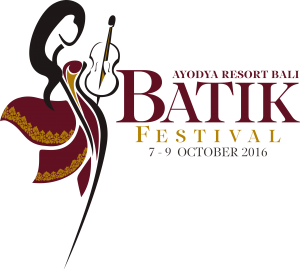 The festival will host a variety of cultural music performances, food stalls, local artists, fashion shows and product exhibitions.
Tying music and national fashion, the festival will see performances by a number of celebrated Indonesian musicians like Balawan, Batuan Ethnic, Ceraken Gamelan Orchestra, Emoni Music Group and Kobagi, working together with a fashion show traditional pieces by local designers such as Afif Syakur, Putu Aliki, Linda Lirose, Monika Weber, Weda Githa, Neli Gunawan, Dwi Iskandar, Cindy Lavina and from Solo with love by Joko SSP, as well as a jewelry collection by Komang Tri.
For families and friends, interactive entertainment will include a children's corner with traditional games, the making of batik (mencanting), tenun and also jewelry making. Inspired by Indonesian traditions, a night market will also be held by Ayodya Resort Bali's food and beverage team who will present a variety of different traditional food stalls for attendees to taste the flavors of Indonesia. The festival will also promote the development of small batik businesses and silver jewelers, inspiring entrepreneurs of traditional local products to build successful brands.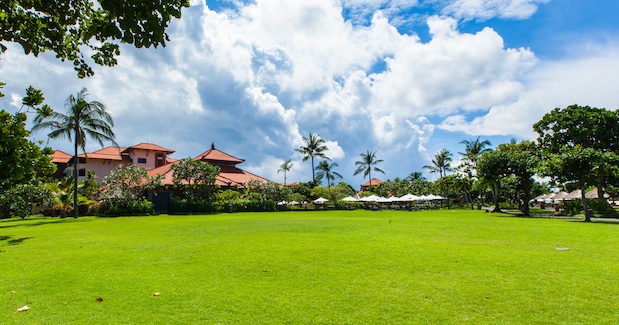 Ayodya has long been known as one of the major resorts of the island that honours heritage and culture, seen just from its beautifully crafted Balinese-style grounds. The traditional Batik Festival will surely fit in perfectly within the resort, and is set to be the one of its signature events. "Through presenting the remarkable talents of Indonesian artisans, singers, designers and chefs, we look forward to continually celebrating the country's unique heritage". Said Martin Aeschlimann, General Manager of the Ayodya Resort.
So come and enjoy the culture and heritage of Indonesia through fashion, activities, music, food and a beautiful day by the beach…
7-9 October 2016 – Ayodya Batik Festival
Ayodya Resort Bali
A : Jl. Pantai Mengiat, Nusa Dua
T : +62 361 771102
W : www.ayodyaresortbali.com