Hidden among the rice fields of Canggu, the Bali Equestrian Centre (BEC) offers horse lovers the opportunity to saddle up and explore Bali on horseback.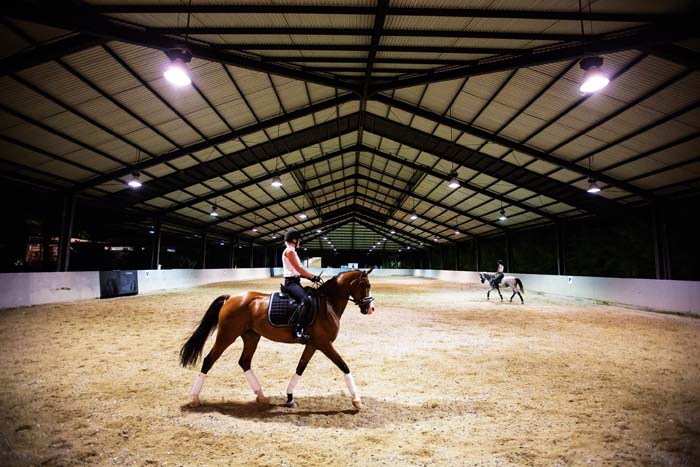 Upon entering their expansive premises, a vast garden greets you, behind which sits the stables and a huge indoor riding area. Those more versed in horseback riding can use these indoor facilities to hone their skills in dressage or jumping, and a large lunge arena is used for individual lessons; one-on-one and group lessons are available for anyone keen to learn, with their highly qualified international trainer following you like a shadow around the grounds.
More advanced horse riders can enjoy escorted hacks around the estate or longer rides through the beautiful Canggu countryside. No need to bring anything with you as they provide everything onsite from helmet, boots, special riding pants, and even body protectors during the course of your lesson.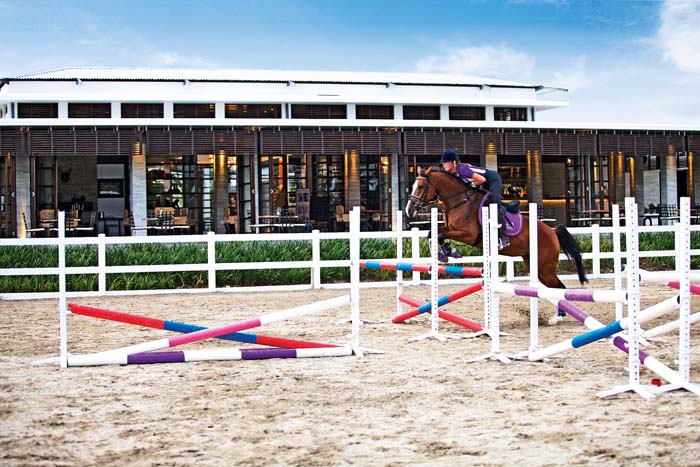 Perhaps most popular amongst tourists are the BEC Tours, offering two options of either village or beach tours. Meandering through the village roads and green countryside that has made Canggu a popular spot, traveling by horseback offers the opportunity to discover places and views difficult to reach by foot. Their beach tour is another great Bali experience, walking along the beach is one thing but a majestic trot over lapping waves during sunset is simply a picture perfect moment.
The tours are only at walking pace, and are accompanied by a 'groom'. All of the horses at the centre are treated very well, and therefore they are well mannered and easy to control. Whether you're an experienced rider or a keen novice, horse riding offers a fantastic chance to see Bali in a whole different way. So, if you have a passion for Westerns or fancy yourself as a bit of a cowboy (or cowgirl), then head on over to the Bali Equestrian Centre.
Bali Equestrian Centre
Canggu Asri, Br Pelambingan, Jalan Karang Suwung, Berawa
0361 844 6541