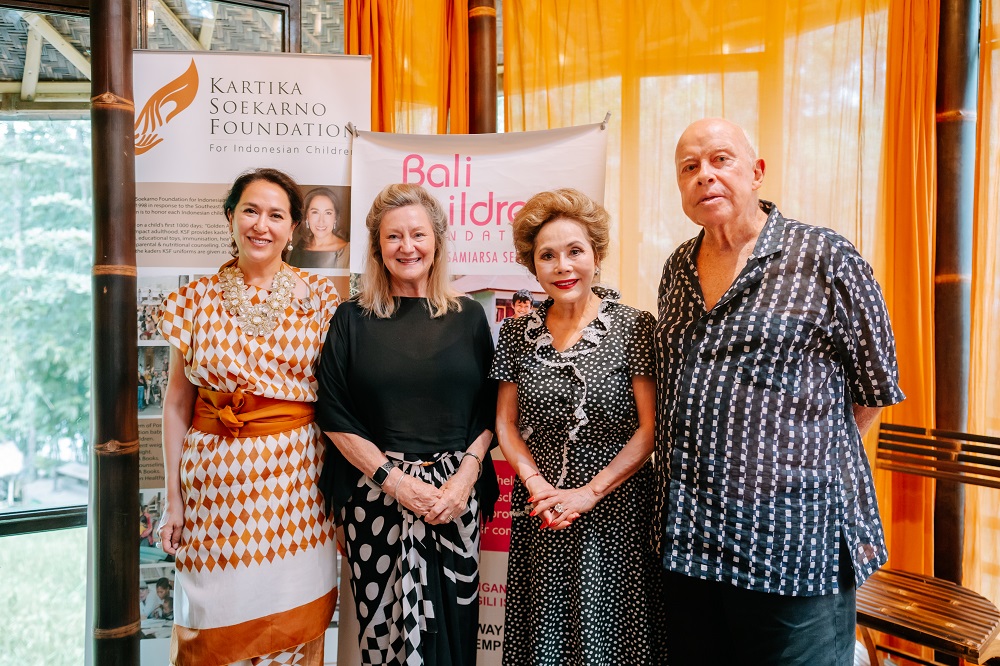 ---
For over two decades, the Kartika Soekarno Foundation (KSF) has strived to ensure that the lives of Indonesian children in remote and impoverished villages experience an ideal first thousand days of life since the foundation's establishment in 1998.
Upholding the ethos of Gotong Royong, a mutual cooperation where communities come together and women empower each other, KSF has managed to revitalise over 300 posyandu (integrated health service posts) through training programmes that are comprised of more than 30 thousand caregivers.
Witnessing this first-hand, Margaret Barry from the Bali Children Foundation (BCF), recognised the challenges these children have to face in their early years of schooling. During her first meeting with Kartika Soekarno in 2021, it became evident that there was a direct parallel between births and starting school, thus both organisations began collaborating to focus on this issue at the village level.
Through partnering with BCF and their work in primary education, KSF provides early interventions for infants to immediately identify developmental issues and guarantee they enter the education system with the best opportunities for proper schooling. Together with the support of Kartika's mother, Dewi Soekarno, and her son, Kirain, the three generations of this family are now actively working hard to develop this programme.
During a press conference held on 23 July 2023 at Bambu Indah Resort, Ubud, Kartika Soekarno, Margaret Barry and Dewi Soekarno elaborated further on the collaboration between KSF and BCF in the Songan area, Bangli, which was chosen due to the area's extreme impoverishment and lack of outside assistance or support.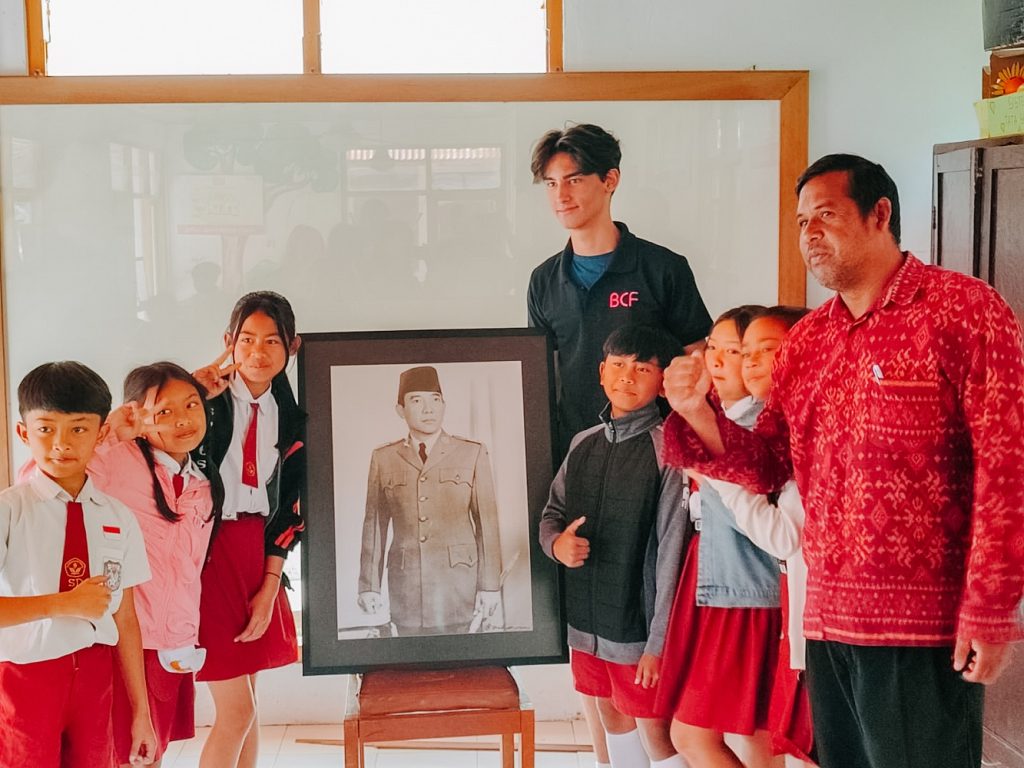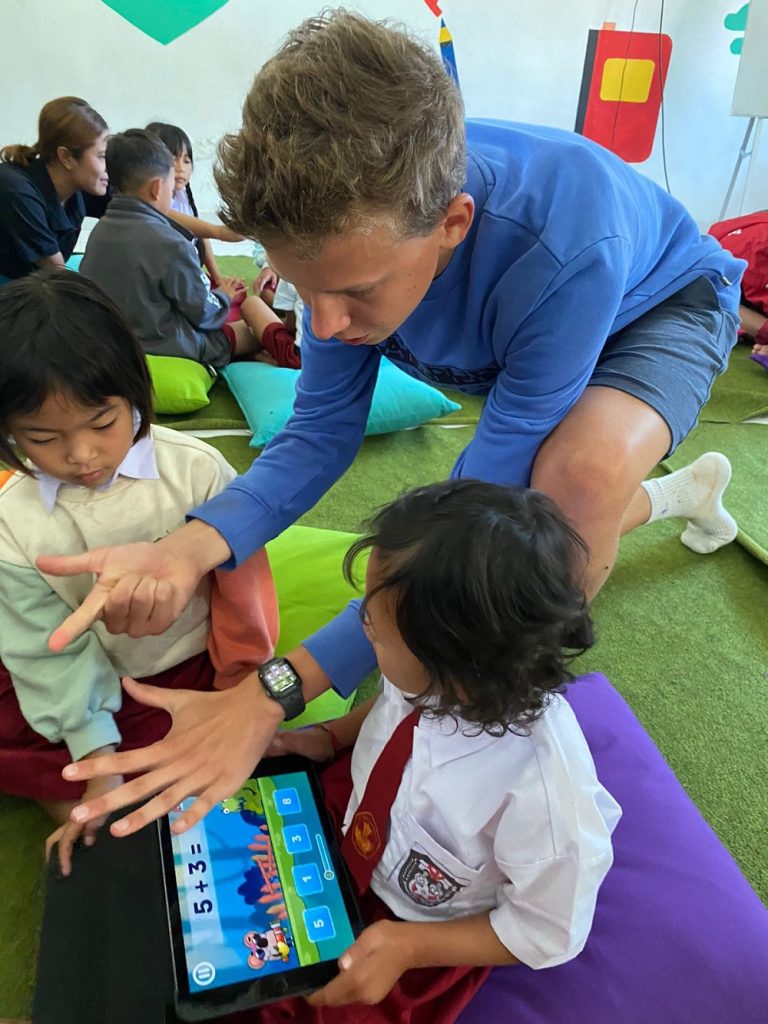 Kartika explained that although it will be a challenging task to reach all regions of Indonesia due to the vastness of the archipelago, they will not rule out the chances of implementing similar programmes in other areas of Bali in the future. Dewi Soekarno expressed her pride in seeing her daughter endorse the spirit of Gotong Royong in this programme, just as her Kartika's father, First President Soekarno, upheld that philosophy close to heart.
Also present were Kartika's son, Kiran, and his friend, Floris, who did an internship under BCF to teach English and sports to students in Songan for a week. The following day, they also made a visit to one of the revitalised Posyandu in Balai Banjar Tabu, Songan, as well as visiting SDN 5 Songan, where activities include infant vaccination programmes, routine health check-ups for the children, and food donations provided for the visitors. Stationaries and clothing were also donated to the children in the area.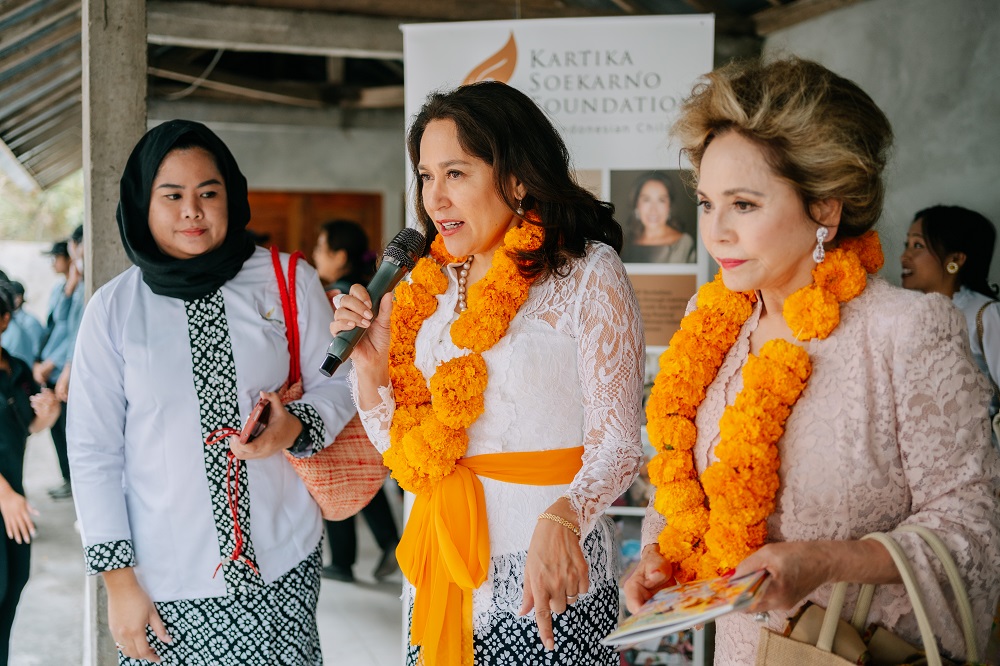 KSF and BCF also visited one of the mothers from the area, a sand miner with two small children, whose youngest child experienced stunting due to malnutrition in the first thousand days of life. Fortunately, the revitalised posyandu in the programme provided significant help to help her regularly monitor the height and weight of her children monthly and educated her about their nutritional needs.
Through this collaboration, KSF and BSF aim to help villages in remote areas of Bali to better support young mothers with much-needed tools to guarantee that child mortality rates are reduced and the children have a healthy start in life and better chances to a brighter future.
For more information about Kartika Soekarno Foundation, please visit kartikasoekarnofoundation.org. For more information about Bali Children Foundation, please visit balichildrenfoundation.org