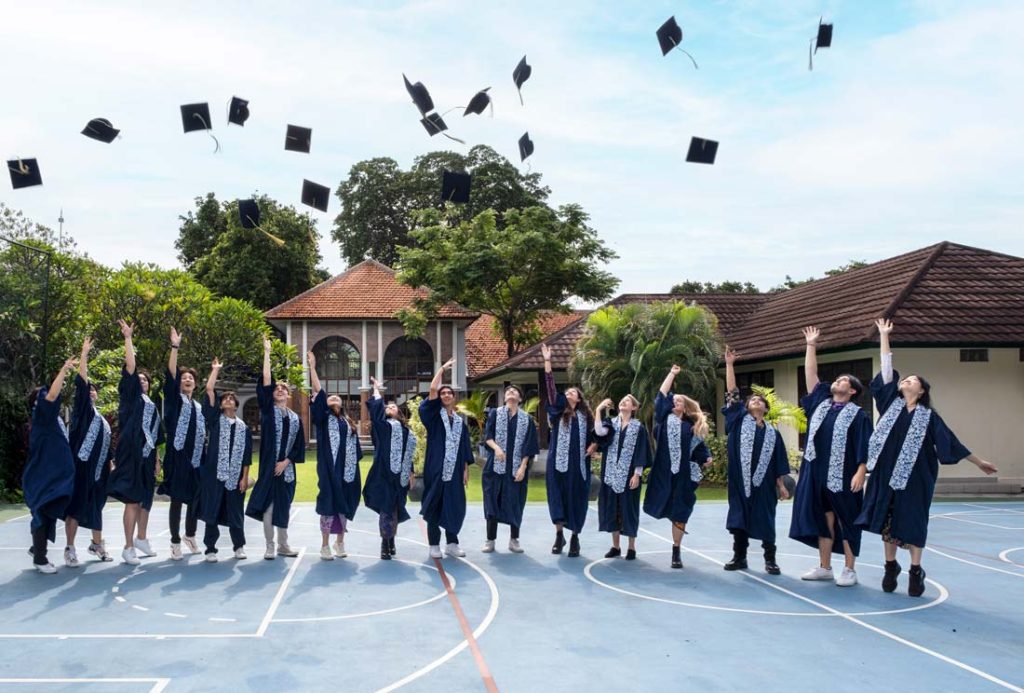 Bali Island School announces superb results for their International Baccalaureate Diploma Programme students and shares their latest upgraded school facilities as they start the new academic year.
As one of the premier international schools on the island, Bali Island School offers a top-level education. The school implements the International Baccalaureate (IB) curriculum through the student's learning journey, but with a uniquely Bali atmosphere and notable family approach. This has clearly been advantageous to the development of their students, as seen by the recent announcement of the results from their 2022-2023 academic year Diploma Programme (IBDP), the official high school curriculum.
Earlier this month, more than 116,000 International Baccalaureate Diploma Programme, students worldwide received their IBDP results from the May 2023 exam. Bali Island School were elated to share a 100% pass rate of their 2023 IBDP students. The average grade for the passing students was 34.29 points (out of a total 45), with the highest-achieving student earning 42 points. Four students were awarded a Bilingual Diploma as well, given to candidates who complete a Grade 3 or Higher score in two language courses from the programme — a testament to the international nature of the school's diverse student body.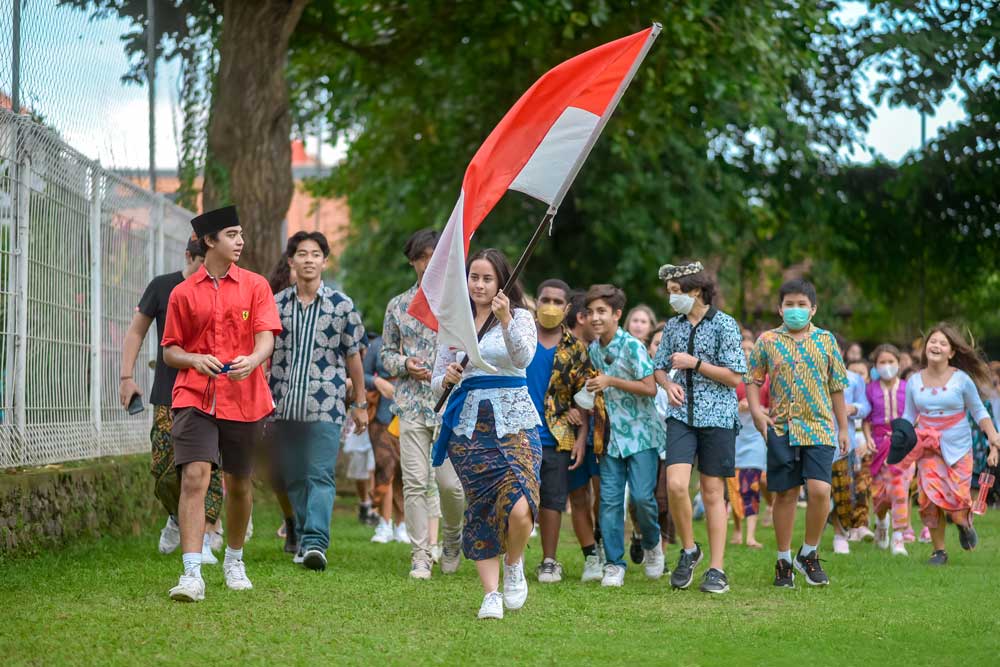 How does this compare to the rest of the world?
Statistics mean little without a benchmark: the BIS average of 34.29 beats the global average grade of 30.24; whilst their 100% pass rate greatly excels past the global pass rate of 79.67%.
The International Baccalaureate Diploma Programme is certainly challenging, and this year only 8.55% of students globally were able to secure top percentile grades between 40 to 45 points — making the BIS student receiving a solid 42 a real achievement.
However, for those who are familiar with BIS know that academics aren't the only focus, as their faculty leaders share with NOW! Bali:
"Apart from the great academic achievements of the Class of 2023, we are extremely proud of our students because of the people they chose to become – humble, courageous, and responsible young adults ready to build more caring communities wherever they go," said Klaus Weber, Diploma Programme Coordinator.
"I am proud of the recent IBDP results that BIS students gained. We will continue to emphasise the important life skills, attitudes, and aptitudes that students acquire during their primary and secondary school journeys, aside from Academic achievement," said Mike Miller, Head of School. 
Exciting New Facilities Open
In line with its mission to be the school of choice for international-minded people on the island, BIS also shares the latest improvements, expansions and upgrades the grounds have had during the summer break, ready for the 2023-2024 academic year. These include: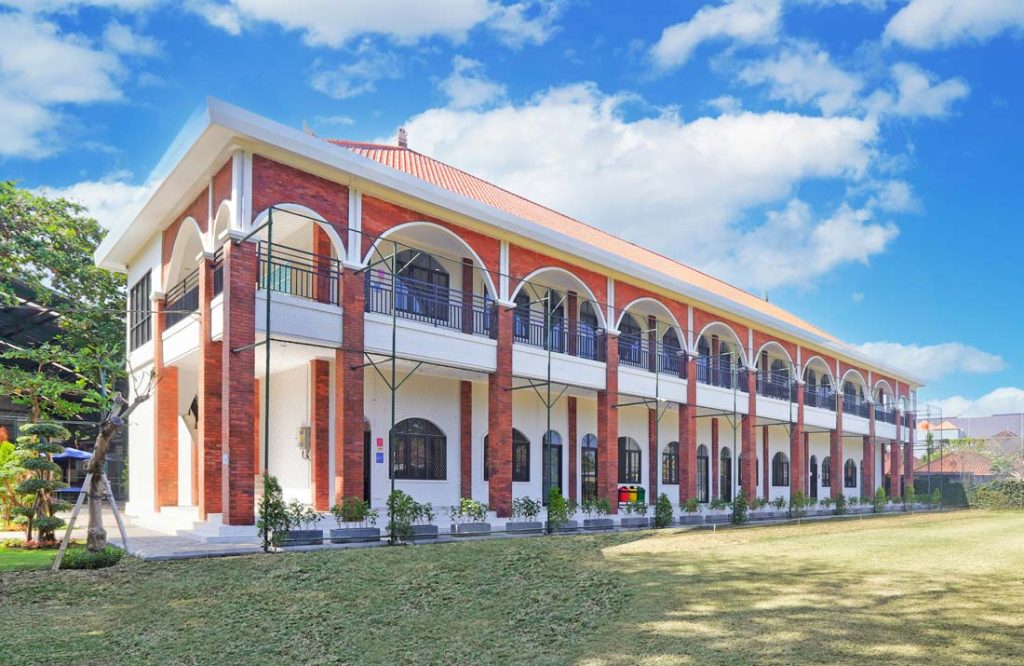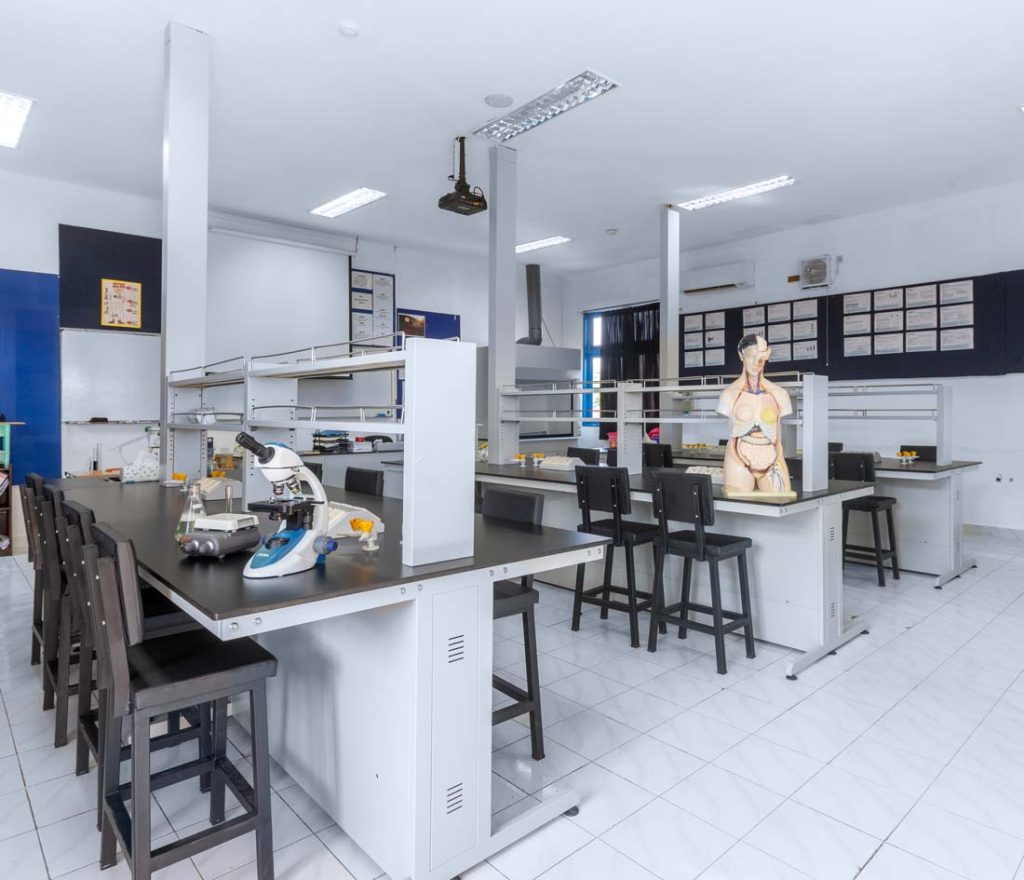 (1) The New Multi-Purpose Room of 300 sq m to cater a range of functions, presentations, workshops, and gatherings of up to 300 people. 
(2) Four new modern classrooms of 100 sq m each. These classrooms will offer students a spacious and savvy learning environment, supported by Smart TVs, interactive projectors, and various IT equipment. 
(3) Three revamped classrooms of 110 sq m with interconnecting sliding doors. These classrooms will allow collaboration between the grade 3 and 4 classes and provide a comfortable working space for students.
(4) Refurbishment of three science laboratories complying with the industrial standards. Biology, Chemistry, and Physics labs are all upgraded with the latest types of science equipment that support research and analysis and improve their practical skills. 
(5) The new executive meeting room will allow meetings for up to 10 people. This room is open for all our community to benefit from to hold productive meetings contributing to the school's development.
Bali Island School
Jalan Danau Buyan IV No. 15. Sanur, Denpasar, Bali – 80228
+62 361 288 770
marketing@baliis.net
www.baliislandchool.com