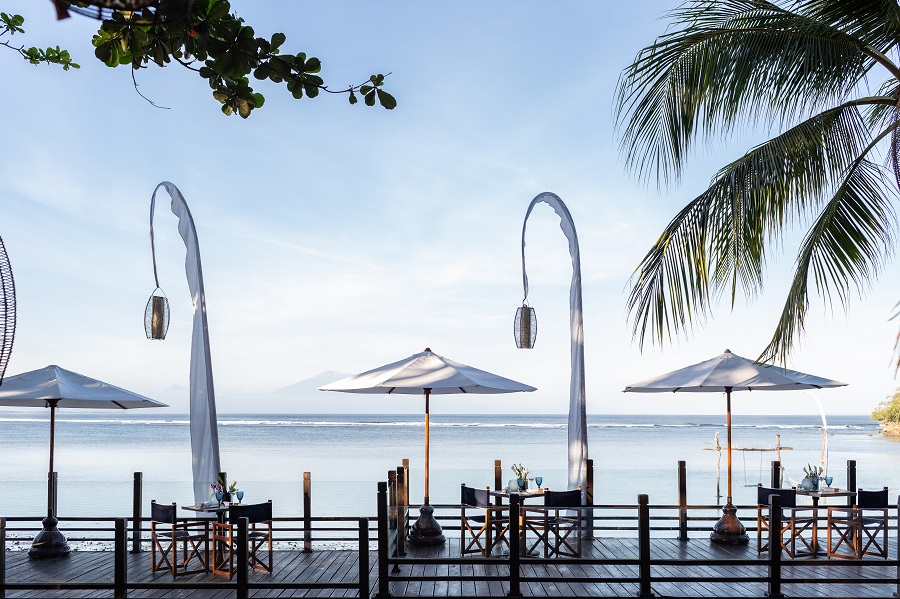 Nestled on the tranquil coastline of Nusa Dua, experience a dining experience overlooking the ocean where Meliá Bali's signature Sateria Beachside Restaurant invites island foodies to indulge in its Mediterranean-inspired culinary offerings.
Sateria Beachside Restaurant is the resort's crown jewel when it comes to exquisite dining. With tables lined up on the beachfront deck, under the palm trees, the tropical setting makes for a perfect pair with the fresh, hearty cuisine of the Mediterranean. Succulent grilled seafood, juicy meats, fresh greens from the garden, generous offerings of pasta – all complemented with refreshing sangria and tropical cocktails.
The beachside boardwalk provides convenient access for both in-house and public guests, welcoming them to the breezy venue, where the 180-seating restaurant is adorned with thatched canopies to provide shade from the island sun, as well as daybeds to laze the day away.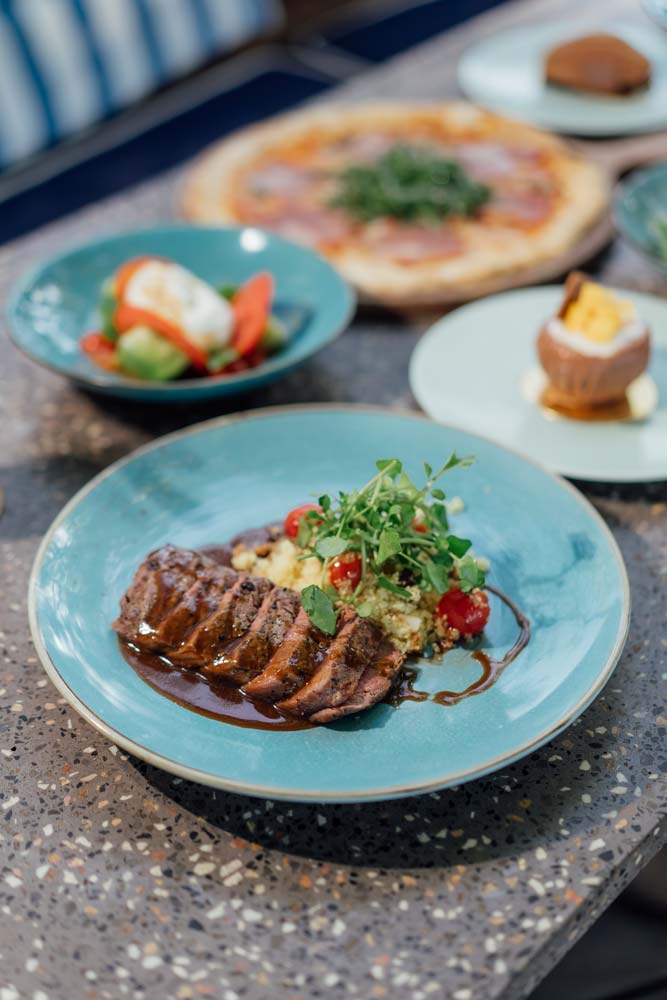 Open from lunch to dinner, Sateria Beachside Restaurant presents diners with a picturesque destination for any meal of the day, featuring a wide-ranging menu sourcing several ingredients directly from Meliá Bali's very own organic garden.
Diners can begin their experience with an assortment of delectable Appetizers including the refreshing and zesty Octopus Ceviche or the variety of salads from the garden including Mixed Quinoa Organic, Classic Caesar Salad, and Mozzarella Burratina Salad. From the pasta selection, savour the likes of Pasta di Semola di Grano Duro or Pasta Linguine al Nero di Seppia. If you're in the mood for wood-fired pizza, try out the Aglio E Fromaggio or Prosciutto di Parma.
Moving on to the mains, satisfy your carnivorous cravings with dishes from the farm including the Grilled Chicken Supreme, Pork Chop, Lamb Loin Tagine, and Australian Stroplion, all served with a savoury butter sauce and vegetable seasoning. Taste the fresh offerings of the sea with tantalising dishes including Mahi-Mahi, Sea Bass Fillet, Salmon Fillet and Grilled Jumbo Prawns, elevated with black pepper or red wine sauces.
Top off your Mediterranean dining journey with a fabulous collection of desserts! From the indulgent Apple Tart, Raspberry Tart, Tiramisu Tart, Strawberry Fraisier, and the showstopping tangy Lemon Yuzu Tart and Chocolate Moelleux to an array of Gelato Cones, the palate-cleansing desserts will surely end your scrumptious meal on a delightfully sweet finale.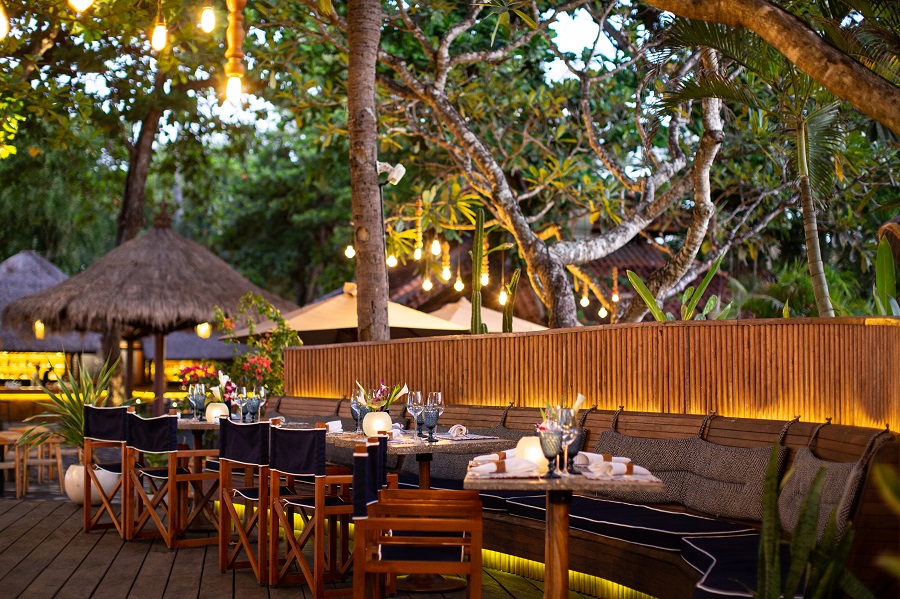 Sateria Beachside Restaurant is open daily from 12pm to 11pm.
For more information or reservations, please call +62 361 771 510
Sateria Beachside Restaurant
at MeliáBali
Kawasan Pariwisata IDTC Lot 1, Jl. Raya Nusa Dua Selatan, Benoa
+62 361 771 510
meliabali.com