The NOW! Bali Best Restaurant, Bar & Café Awards 2017 attracted a crowd of over 270 game changers from Bali's food and beverage industry at the prestigious annual Gala Night, held on Thursday, 5th of October 2017. The event saw the winners accepting their titles as this year's Best Restaurants in Bali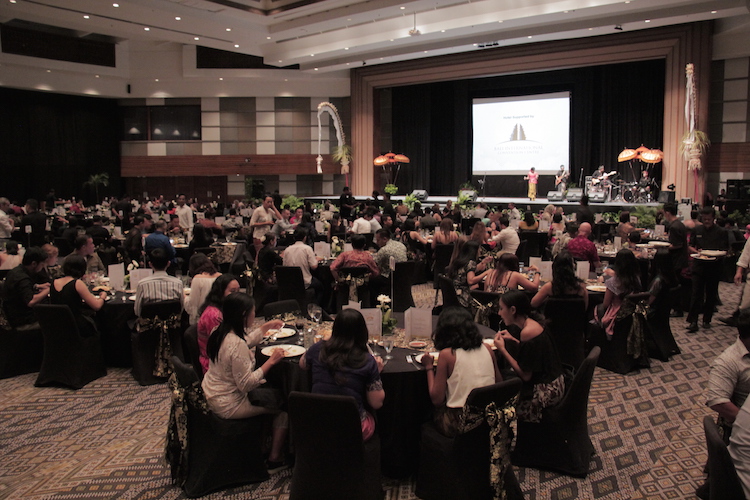 Started over 4 years ago, the Best Restaurant Bar & Café Awards (BRBCA) was launched to fill a large gap; the island's restaurant and bar scene was growing quickly with no one singling out the best of them in a fair, transparent manner. So we at NOW! Bali launched an open platform allowing any legitimate restaurant to join and any guest or diner to vote for their favourite establishments. Now matured, the awards are a trusted source, both for the industry and consumers.
This year, 175 establishments joined the online competition (Readers Choice Awards), competing to win a title in one of 18 titles ranging from Best Café to Best Fine Dining Restaurant in Bali. With 70,000+ live votes cast over 1.5 months, and over 1 million page views on the website, it was truly an electric race for votes.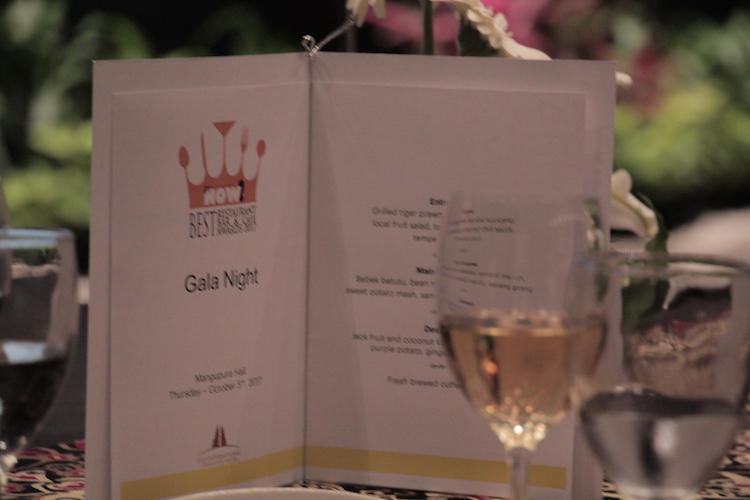 On top of the Readers Choice Awards, other awards are given including the Editors Choice Awards. In this category, NOW! Bali Magazine's editor handpicks 6 venues noted for unique traits and triumphs that patrons will love. Also, in a bid for the professional opinion, the Industry Choice Awards asks 100 F&B experts on the island to announce their top 3 venues, focusing on quality of their experience. Results are then weighted and the top 3 venues win.
New in 2017 is the Sustainable Restaurant Awards, this is NOW! Bali's effort to reward venues making a conscious effort in being environmentally friendly. For this, we partnered with eco companies Avani and Eco-Bali Recycling.
The BRBCA 2017 Gala Night was held at the opulent Mangupura Hall at the Bali International Convention Centre, Nusa Dua. From 6pm, guests flowed in donning attire to fit the Wonderful Indonesia dress code.
Welcomed by NOW! Publisher, Mr. Alistair Speirs, and Wesin Resort Nusa Dua's General Manager, Mr.Bipan Kapur, guests indulged in a three-course dinner prepared by resident Executive Chef Manoj Rawat.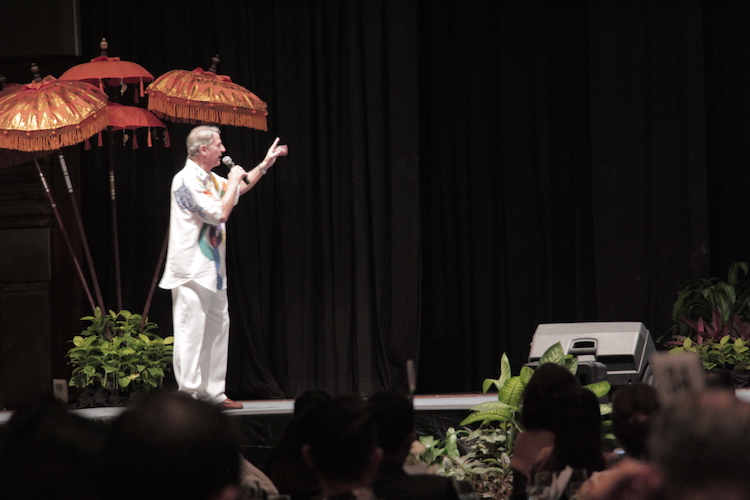 Between courses and awards, guests were found indulging in entertainment and libations, from Plaga Wine, Stark Beer, Iceland Vodka, Empire Gin and the exciting espresso martini on-tap by Bootstrap Coffee. A star performance creative group Kita Poleng also debuted that evening; "Mie and You", a dance inspired by Indonesia's iconic 'mie ayam' noodle dish, performed by Japanese choreographer Jasmine Okubo and Hakuna Matata.
As is tradition at the BRBCA Gala Night, games were involved in the evening's entertainment. This year, fitting to the Indonesian theme, 4 people from the crowd participated in a high stakes "kerupuk eating" competition to win.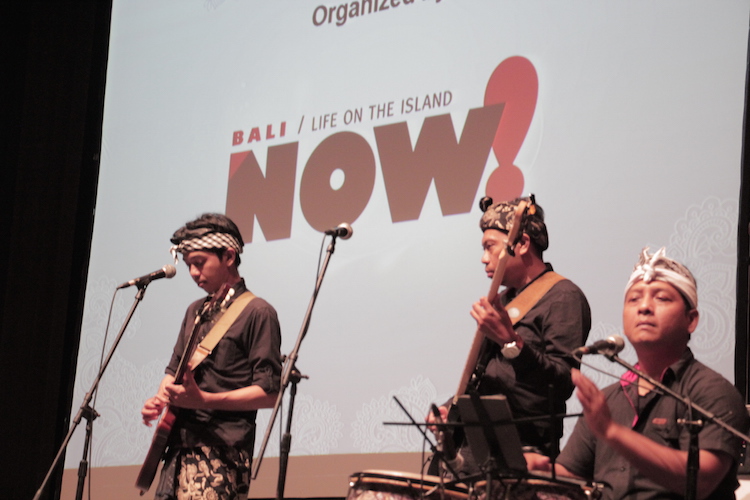 Finally, more gala-based awards and prizes were given out: The Best Dressed man and woman award was given to Noverlis Pancha from Jemme and Sarah Kartawi from Plaga respectively. The lucky Instagram competition winner I Gede Nusantara won a 1,000,000 IDR voucher for Alila Seminyak and many lucky draws were given out to the entertained crowd. A perfect way to end a fun-filled evening.
The Best Restaurant Bar And Café Awards would not have been possible without the support of the Official Card of the BRBCA, American Express. Also the support of Royal Doulton and Bali International Convention Centre. The evening's audio and visual production was supported by Focus Productions and events recorded by AVB Media.
A huge congratulations to all the winners of this year's Bali's Best Restaurant Bar and Café Awards 2017.
To see the winners go to: best.nowbali.co.id .