Every once in a while, it is essential for us to rejuvenate our mind and body in order to restore and level up the energy and vitality. Making time in your busy life to go on a healing retreat is one of the finest gifts you can treat to yourself, as it will give you a chance to pause and look at life from a new perspective, while at the same time balancing your authentic self with nature. In some cases, it unlocks answers to the questions that you just may not take the time to ask. It is wise to give yourself some much-needed slack and put the calm back into your life. Healthy surroundings with a wide range of holistic therapies are recommended to renew yourself and restore your well-being.
---
ALAYA RESORT JEMBAWAN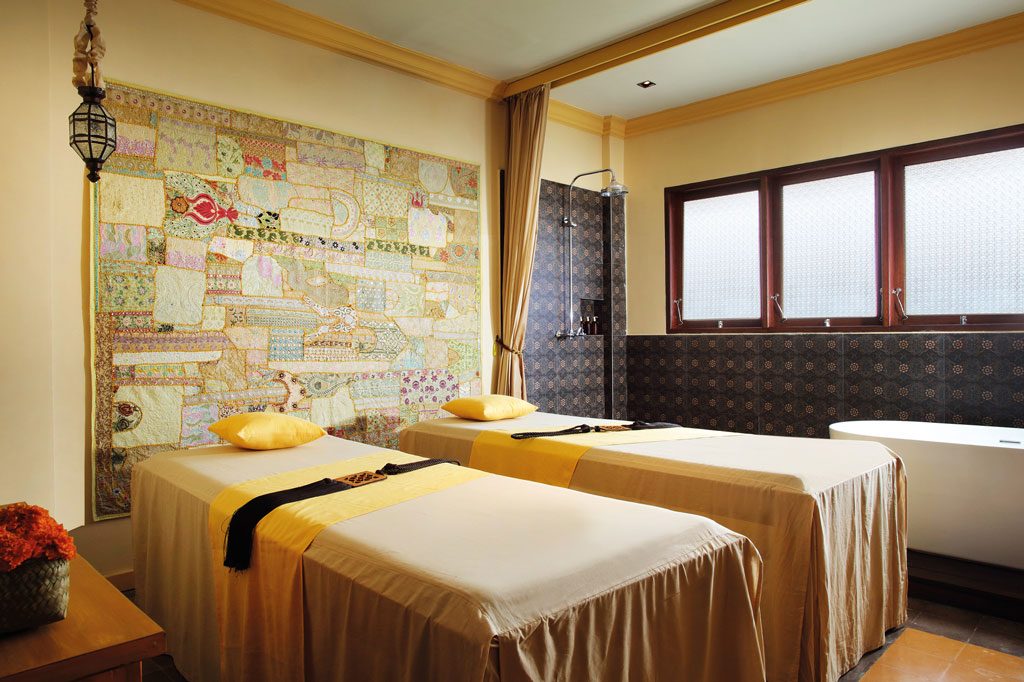 Focusing on body, mind and spirit rejuvenation, Alaya's boutique wellness retreat in Ubud is a healing sanctuary for personal renewal with programmes that are tailored to address any specific health concerns. This is a place where you are encouraged to calm yourself down, consume nutritious food and get back to the basics of living well. A variety of lifestyle programmes are available for any individual who needs to take a break from the stresses and habits of daily life in order to focus on physical, mental, and spiritual wellbeing. This includes cultural excursions and healthy lifestyle practices with plant-based cuisine.
Providing daily yoga classes, you are about to rediscover the spark within you, including immense relaxation that frees you from negative energy. Strategically placed in the tropical garden, the yoga pavilion has a unique energy and serene ambience for practising meditation.
At DaLa Spa, you can get an inspiration from the holistic teachings of Ayurveda. This Indian ancient healing system emphasises on balancing all aspects of life and helping the body to call upon its own energy to heal. An Ayurvedic specialist supervises this facility and is available for free consultation to make sure you get the right treatment.
To complement the treatments, you can enjoy healthy food provided by the culinary team of Herb Library Restaurant. Serving nutritionally-balanced cuisine with multi-cultural influences, this all-day dining venue uses only local, seasonal ingredients. On the menu, the chef is working side-by-side with an Ayurvedic practitioner to create special Ayurvedic meal plans.
Alaya Resort Jembawan
A : Jalan Jembawan, Ubud, Gianyar
T : +62 361 9083289
W : www.alayahotels.com/alayajembawan
---
COMO SHAMBHALA ESTATE
Nestled within Ubud's 9-hectare tropical jungle, this is a residential health destination combining holistic wellness with state-of-the-art facilities and exceptional accommodation. Unlike most of the conventional spas that only focus on pampering, this health retreat provides an inspiration and encouragement for anyone to find a sense of peace through the non-stop process of learning and rebalancing, assisted by special surroundings, specific knowledge and healing therapies.
Their Wellness Programmes are designed with therapies focused on different purposes with the choices of Ayurveda, Be Active, Cleanse, Oriental Medicine, Rejuvenation, and Stress Management. Whether your ultimate goal is fitness, detoxification, weight loss after pregnancy or just a health-boosting break, the experts at the resident will work together to create purposeful healing programmes for everyone to mend mind, body and spirit. Their main role is to be the guidance for each participant to go out of comfort zones towards higher goals, unrealised depths, new powers and a greater sense of steadiness.
Massage therapy is one of the key components of their approach. With more than enough treatments, including Asian-inspired and Western holistic treatments, these types of hands-on healing will relieve muscle tension, deep-set stress and emotional difficulties, as well as help injuries and induce powerful relaxation. As for the traditional Balinese therapy, the treatment will include a warm muscle wrap using local medicine in a warming hand-crushed rice and spice mix, targeting to break down cellulite. Body-care specialists are also available for various hydrotherapies and aestheticians for skin and non-invasive anti- ageing treatments, including aromatherapy facials.
Activities within the property include aqua circuit training in the vitality pool, meditation, Yoga, Pilates mat classes, wall climbing, Total Body Resistance training, water blessing and an outdoor tennis court. However, if you prefer to go outside, you can opt for trekking around villages, rice paddies and jungle gorges surrounding the estate. The mountain bikers can choose from gentle cruises along easy backroads to the bash down muddy tracks and rough village byways. For those who want to know more about the culture, custom-designed tours can be made based on your interest, including a visit to the museums, temples and galleries.
To complete the holistic approach, COMO Shambhala's nutritionist is the bridge between the guest and kitchens that will ensure all personal specifics are taken care of. With an open-sided dining venue, Glow Restaurant is features a healthy menu of nutritious and delicious cuisine, including salads, energising juices and blends, rich in living enzymes, vitamins and minerals. The restaurant focuses on raw and cooked ingredients with very specific nutritional purposes, helping to boost concentration and energy, as well as balancing blood-sugar levels.
COMO Shambhala Estate
A : Banjar Begawan, Melinggih Kelod Village, Payangan, Ubud, Gianyar
T : +62 361 978888
W : www.comohotels.com/comoshambhalaestate
---
FIVELEMENTS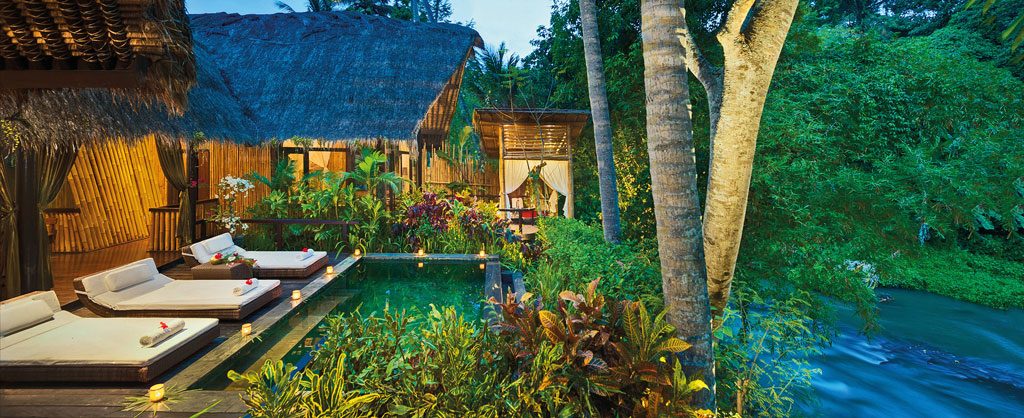 An award-winning eco-conscious Balinese healing and wellness destination, Fivelements, remains hidden in the tranquil surrounds of the Ayung River since 2010. Surrounded by tropical nature and inspired by Balinese way of life, their integrative method to wellness is designed to trigger physical, emotional and spiritual levels. This healing centre encourages guests to cherish harmony with inner self, the environment and one another by creating a life transformation through actions in learning love and respecting the value of life.
For a holistic approach, the traditional Balinese healers at Fivelements practise therapies using ancient wisdoms passed down from generation to generation. Following the Balinese principle of living in balance between the seen and the unseen world, the healers engage the assistance of the higher divine sources during the healing sessions. These healing rituals include a combination of meditation, deep bodywork and prana energy, introducing the powerful five elements of earth, water, fire, air and the body.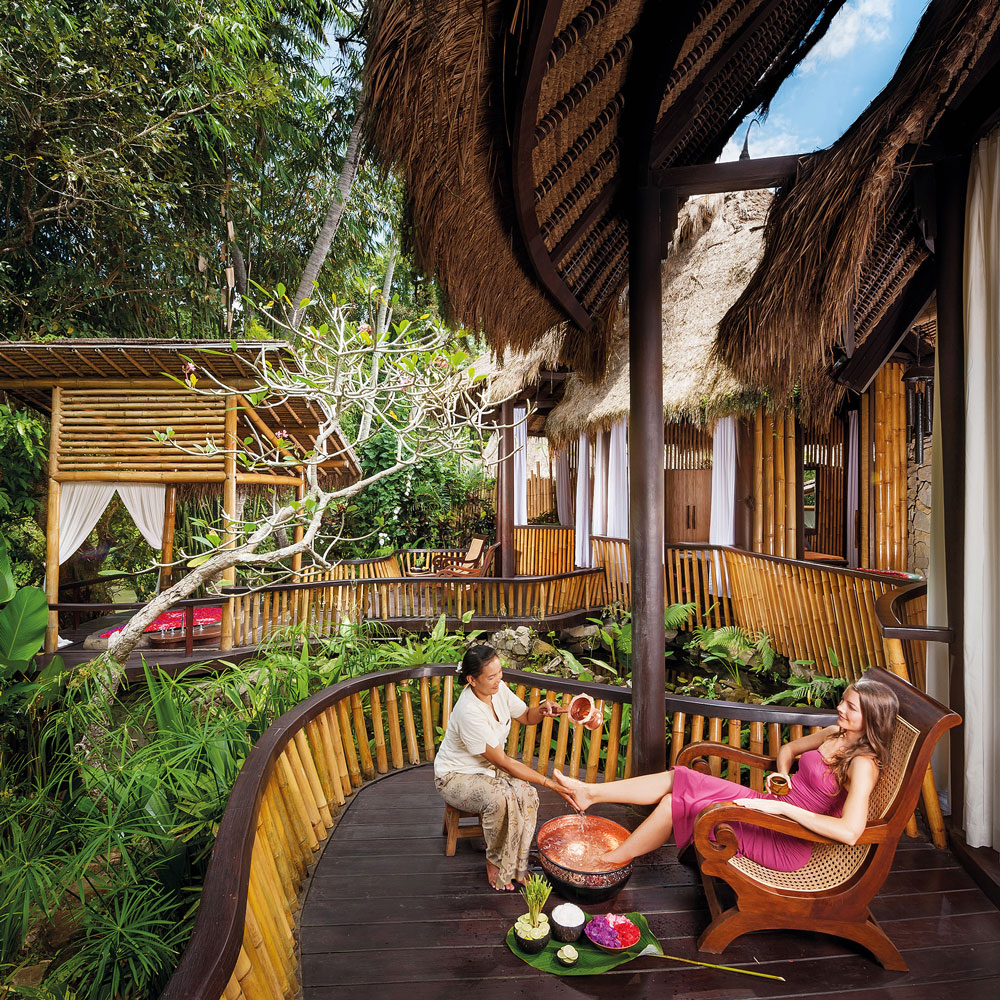 If you prefer to build your inner strength, alignment and commitment, you can opt for a variety programmes of yoga practices including hatha, vinyasa and yin, meditation, and expressive arts. These treatments are expected to boost your creative expression and self-awareness, as well as promoting a deeper connection with your inner core while empowering new ways to balance external life choices.
Other healing and wellness rituals are targeted for purification, balancing and regeneration, including deep massage therapies, water healing, beauty treatments, blessing ceremonies, meditation and yoga. The therapies are taking place within the riverside healing rooms, pampering guests with a private bathhouse that features a river stone healing bathtub and chronotherapy lighting.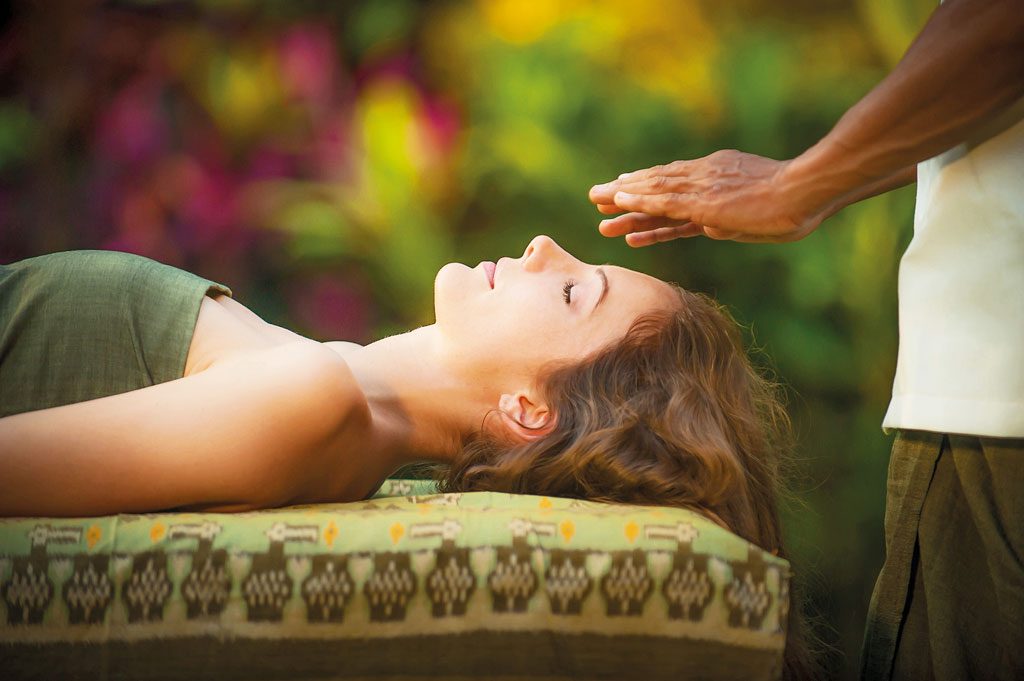 To support your healing from inside, the retreat's dining venue, Sakti Dining Room, provides nourishment of the body, mind and soul. Combining plant-based foods, vitamins, minerals and live enzymes, the menu is created to strengthen and rejuvenate physically, emotionally and spiritually. More than just a meal to fuel the body, vegan and raw food is actively supporting your journey to greater wellness, raising energy levels and mental clarity, encouraging positivity and the opportunity to reach your highest goals.
Fivelements
A : Banjar Baturning, Mambal
T : +62 361 469206
W : www.fivelements.org