Relaxing traditional Balinese massages may not be for everyone, you may be after something new and exciting. The modern day spa and wellness world now offers some bizarre trends, like the vampire facial or snake massages, just to name a few extremes. However, more appropriately, modern treatments are those that use new technologies to offer unique spa experiences or innovative beauty and aesthetic solutions. Bali welcomes all of the wellness worlds; here are some of the island's top destinations for modern health and beauty experiences.
CELLSCIENCE Rejuvenation Centre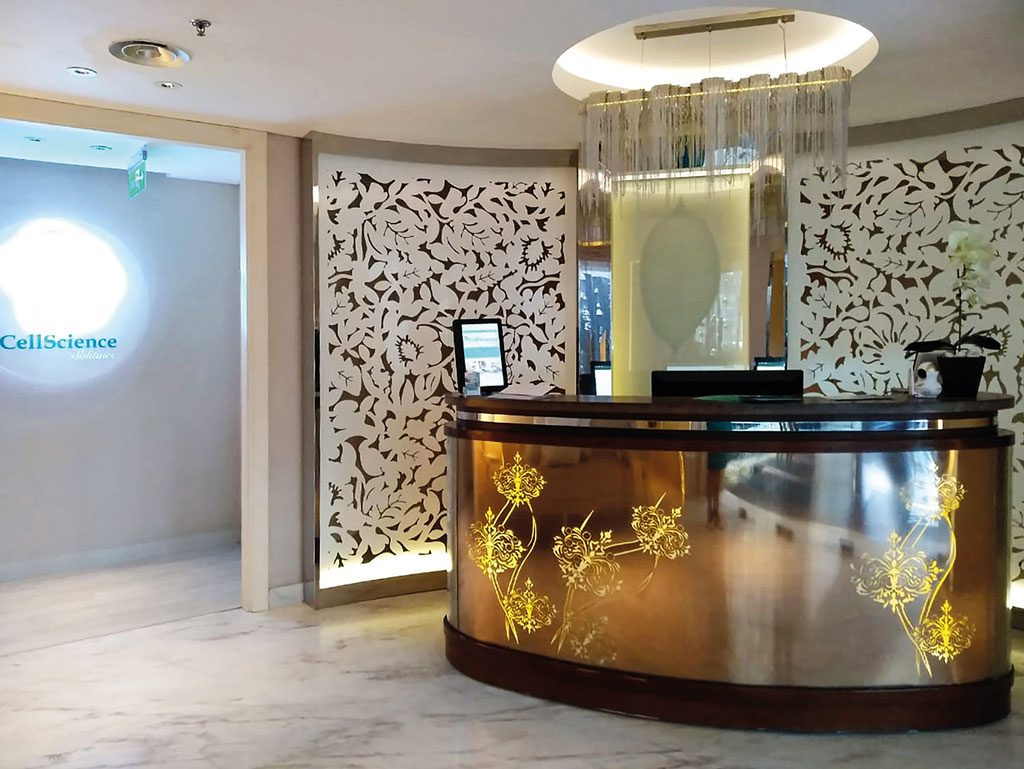 Sofitel Bali Nusa Dua Beach Resort welcomed an aesthetic clinic in lieu of their spa, offering a wide range of treatments and skincare products designed to improve your aesthetic appearance. Housed on the resort's Mezzanine level, the high-tech aesthetic clinic CELLSCIENCE Solitaire focuses on anti-aging, cells rejuvenation, face-lifting and shaping, body sculpturing and slimming, as well as acne and skin therapies done by internationally certified aesthetic doctors and dermatologists. The treatments on offer are a long-list of clinical technology services from face-lift therapies, liposuctions, laser hair removals, blepharoplasty, to tattoo removal and vaginal tightening. Using the latest technology and devices from USA, Europe, and Korea, CELLSCIENCE strives to bring solutions for your skin and all of your aesthetic desires.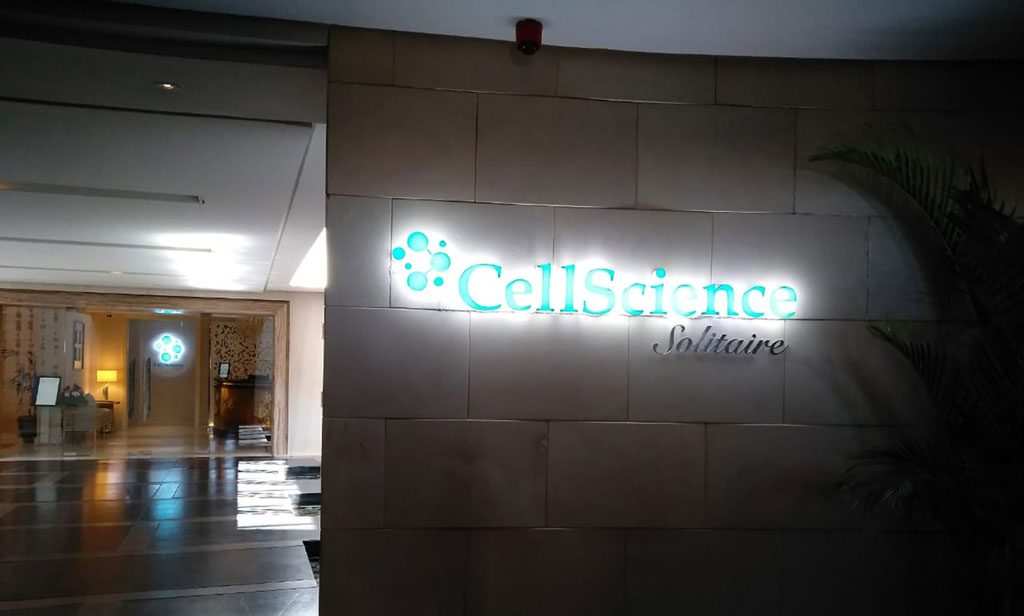 CELLSCIENCE Rejuvenation Centre Solitaire Branch
Sofitel Bali Nusa Dua Beach Resort, Lot N5 ITDC Tourism Complex, Nusa Dua
+62 819 1111 1278
www.cellscience.id
AYANA Resort and Spa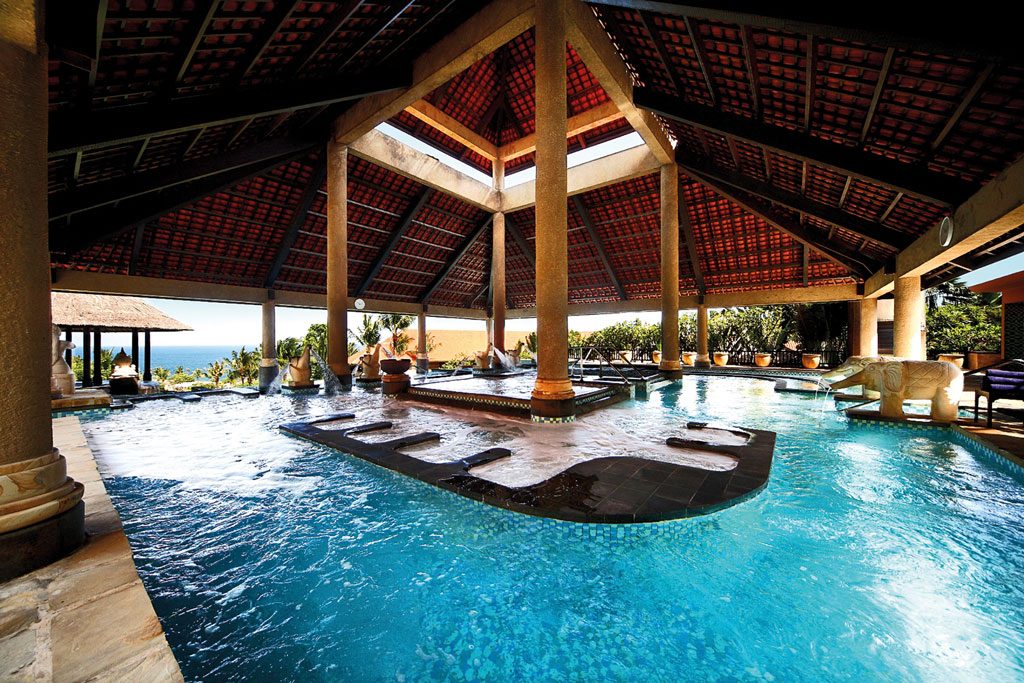 Originating from the Greek 'thalassa' (sea) and 'therapeia' (treatment), thalassotherapy is a spa treatment that incorporates the use of sea water, which is believed to be rich in natural minerals great for skin purification, detoxifying, and pore-refining. For centuries, humankind has always retreated to water for its healing effects. In today's modern world, we have the Aquatonic Seawater Therapy Pool at AYANA Resort and Spa, BALI – the perfect treatment before an early night and a deep dreamless sleep. Thermes Marins Spa is home to one of the world's largest Aquatonic Seawater Therapy Pools, containing 700 million litres of water directly supplied from the underlying Indian Ocean and warmed to rebalance mineral deficiencies. Float your way through 12 hydromassage stations with over 60 individual therapeutic jet streams, micro-bubbles and geysers. Your deep thalassic experience is complemented by Jimbaran's stimulating ocean views to elevate your experience. It is recommended you visit just before sunset, coupling a truly unique wellness experience with Bali's magical sunset hour. The powerful jets in each station are aimed at specific muscles and body parts proven to prevent cellulite; help with muscle pain; boost blood circulation and metabolism; promote better sleep quality; support anti-aging therapies and skin detoxification; and improve your overall immune system. The spa offers various types of the water-based treatments, from Aqua exercise, underwater massage, to marine healing ritual.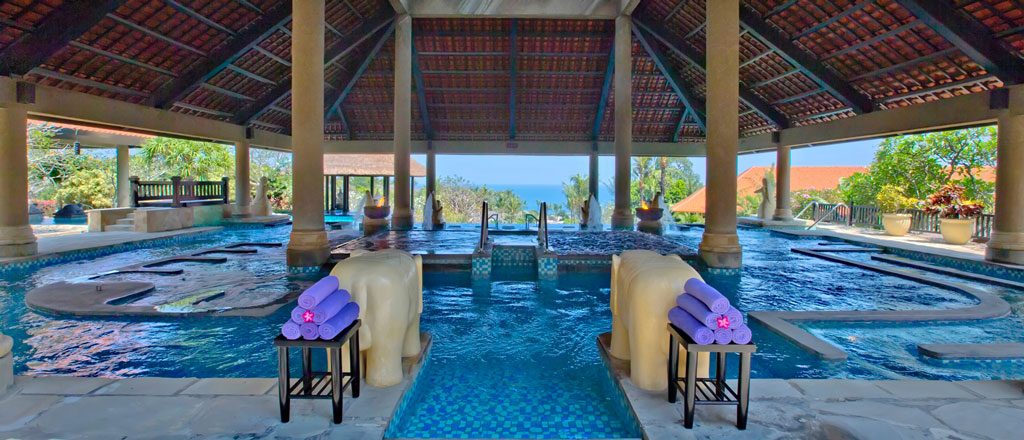 AYANA Resort and Spa, BALI
Karang Mas Estate, Jalan Karang Mas Sejahtera, Jimbaran
+62 361 702222
www.ayana.com/bali/ayana-resort-and-spa
Grand Mirage Resort & Thalasso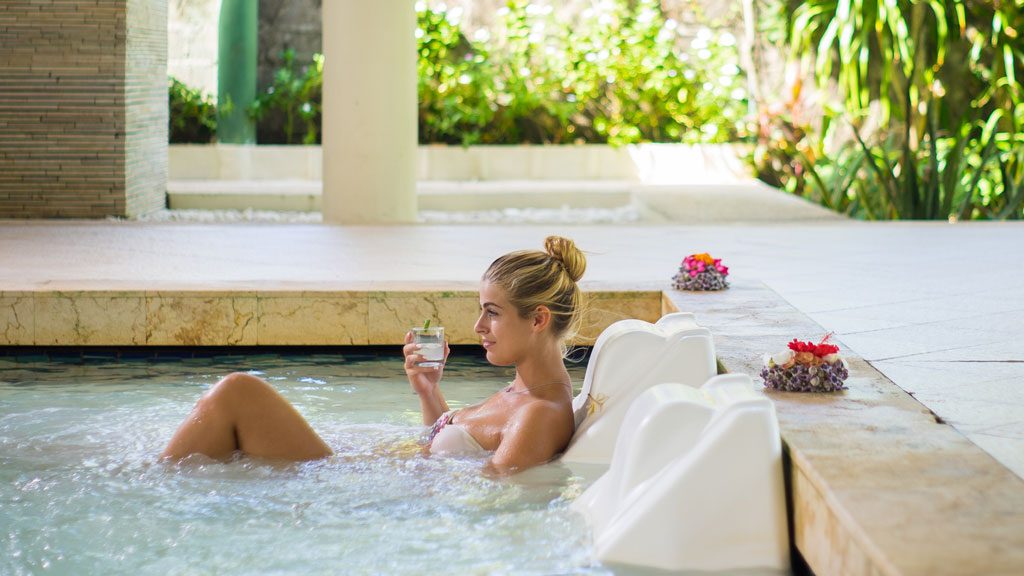 On the other side of the coast lies another world-class spa with a remarkable thalassotherapy experience on offer. Thalasso Spa Bali at Grand Mirage Resort is famed for its aquatic-based spa treatments, with its beachfront location that overlooks clear blue water. The treatments are a blend of Indonesian-inspired therapies as well as modern treatments, ensuring that Thalasso Spa is always on the lookout for the latest trends. Experience the sensation of plunging into 100% pure seawater pool heated to 38 degrees with a set of water massage stations that does miracles to your body! You'll feel the force of the sea massaging your feet, lower back, and shoulder under jet streams and pounding waterfalls or relax on an underwater bed and revive your body with an effervescent massage. Thalasso Bali offers unique experiences with well-experienced therapist to deliver more than just a spa.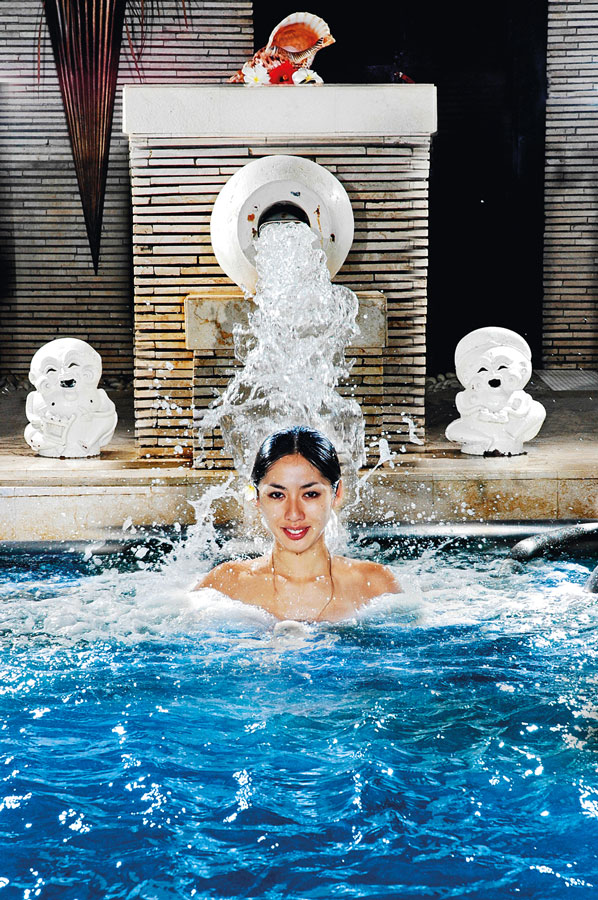 Grand Mirage Resort & Thalasso Bali
Jalan Pratama No. 74, Tanjung Benoa, Nusa Dua
+62 361 771 888
www.grandmirage.com
ARC Anti-Aging Beauty Clinics
Set on Bali's busy Sunset Road, ARC Anti-Aging Beauty Clinics has been operating since 2002, making it them the 'pioneer of medical tourism in Bali' and also one of the best aesthetic destinations in the country. ARC offers a range of anti-aging and cosmetic skin care programmes using the latest products and technology. They specialise in non-invasive cosmetic procedures whilst ensuring you are treated with the highest standards of safety and comfort. If you are unsure of your wants and needs or need information about a particular procedure, your first cosmetic consultation at ARC is free. From Botox, Human Growth Hormone, to long-life derma fillers, ARC's modern beauty treatments are highly regarded and remain the most experienced facility in Bali. All services are either FDA (USA), UE (Europe) or TGA (Australia) approved.
ARC Anti-Aging Beauty Clinics
Sunset Road No. 819, Kuta
+62 361 754 645
www.arcclinics.com
Eden Life Centres
Located in the heart of Petitenget, Eden has been described as a serene sanctuary for self-love amidst the ultra-busy Seminyak. It's a beauty bar and medical spa where all your aesthetic and wellness needs can be met under roof. They have a team of in-house specialist doctors, highly-trained nurses, professional therapists, and a dedicated 'face curator', all focused on delivering bespoke aesthetics, anti-ageing, and self-improvement treatments. Restore your glow in the hands of experts that will provide you the balance of looking good and feeling good! From fat burning injections to the latest laser technology, or a classic reflexology massage and mani-pedi – Eden has it all.
Eden Life Centres
Jalan Petitenget No.12, Seminyak
+62 361 9342958
www.edenlifecentres.com