For a dining experience with an element of surprise, look no further than Quila dining room at Alila Villas Uluwatu, whose bespoke journey of multi-sensory gastronomy is putting Uluwatu firmly on Bali's fine dining map. The name Quila combines 'qui', which stands for 'he who transforms', with Alila, and aptly reflects the transformative dining experience presented within its exclusive indoor setting, where diners will have all their senses thrilled in a 10-course degustation dinner menu featuring Mediterranean-inspired dishes.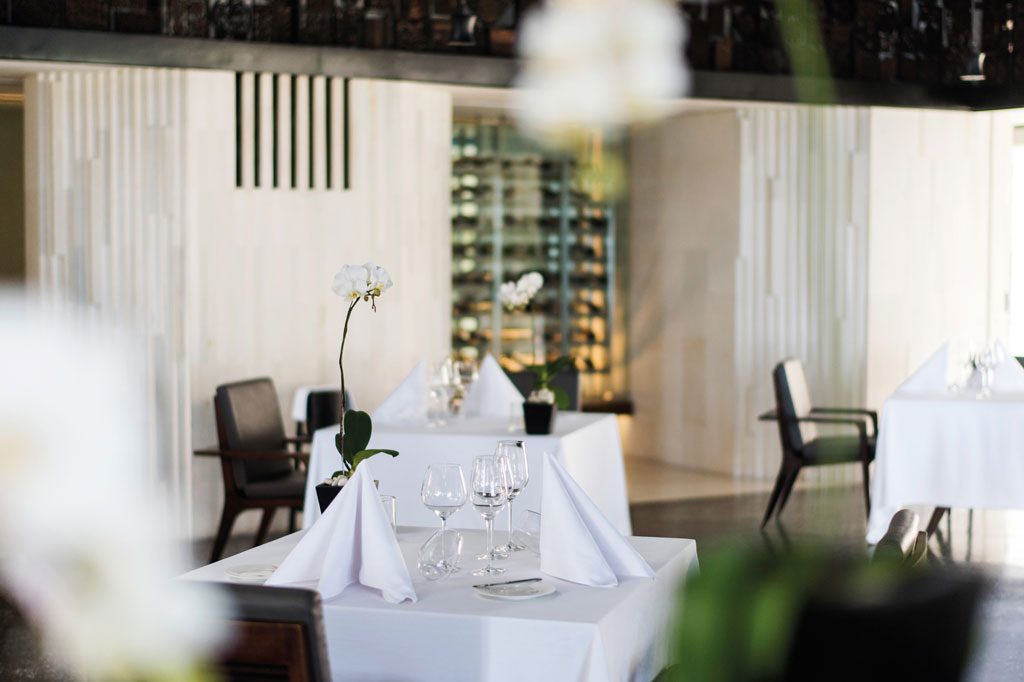 Quila's provocative, palate-pleasing menu is the creation of Executive Chef Marc Lorés Panadés, with each plate the culinary expression of a story, or everyday ingredients reimagined with a show stopping twist. The menu combines fresh seasonal local produce with modern cooking techniques, with simple creations that are full of flavour, styled in uniquely different and playful ways.
Whether you have already dined at this fine dining playground or have yet to discover its culinary delights, Quila's menu changes daily and continues to deliver new surprises. Alongside favourites such as "St George &The Dragon" and "The Uluwatu Mushroom", you can tune your senses into intriguing new offerings such as "Rock Octopus" and "Papaya Tartar". This exclusive dining experience is limited to 10 guests each night within Quila's intimate five-table indoor dining room. Dietary requirements and preferences can be shared with Chef Marc in advance, who will tailor them into each diner's personalised gastronomic journey.
Quila
Alila Villas Uluwatu
Jalan Belimbing Sari, Tambiyak, Pecatu
+62 361 848 2166
www.alilahotels.com/uluwatu