When I first came to Bali back in 1979, "Real Bali" stretched from North to South and East to West. Poppies Lane in Kuta was a sandy path leading you through cow pastures and palm trees to a quiet Kuta beach. Now it is motorcycle madness.
Ubud was a distant, mystical village, somewhere to be quiet in, to feel privileged just to walk around knowing that around every corner was a little piece of Bali magic: a temple, a statue, a house, a river, a path along a golden ridge, an artist's studio.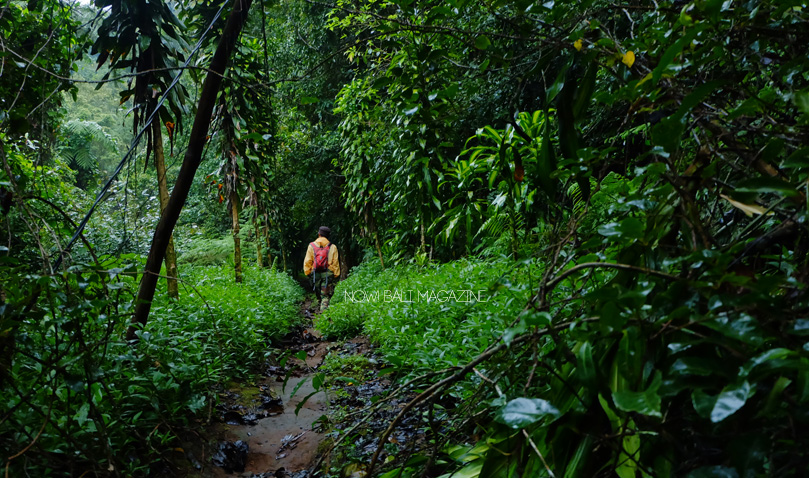 Those days are sadly gone as "development" has replaced fields with furniture warehouses which fit out glass and steel villas, where three star hotels cram their thousands of tourists in tiny boxes, where traffic jams have replaced long processions to the temples, and the roar of motorbikes has replaced the clunking of wooden cow-bells.
But what is 'development'? It just seems to be interpreted as 'building things'. Surely that isn't what it is supposed to be? Shouldn't it be above preserving as well as building? Planning carefully instead of just adding concrete and steel without consideration of the total environment?
But is it all gone? Fortunately no. But you'll have to go and find it now, which is the purpose of this issue. In these pages we tell you about the Bali away from the hustle and bustle, away from the pubs, clubs and fast food, to uncover the quiet, the gentle, the inspirational side of Bali.
You don't need to be religious to appreciate the dedication, joy and devotion the Balinese get from their religion. You don't need to be an environment expert to appreciate the beauty of un-spoilt nature. You don't need to be an art expert to enjoy the dance, the art, the ceremony of Bali. You will have to travel and explore, but it's worth it.
Bali is still magical. Enjoy it while it remains un-spoilt.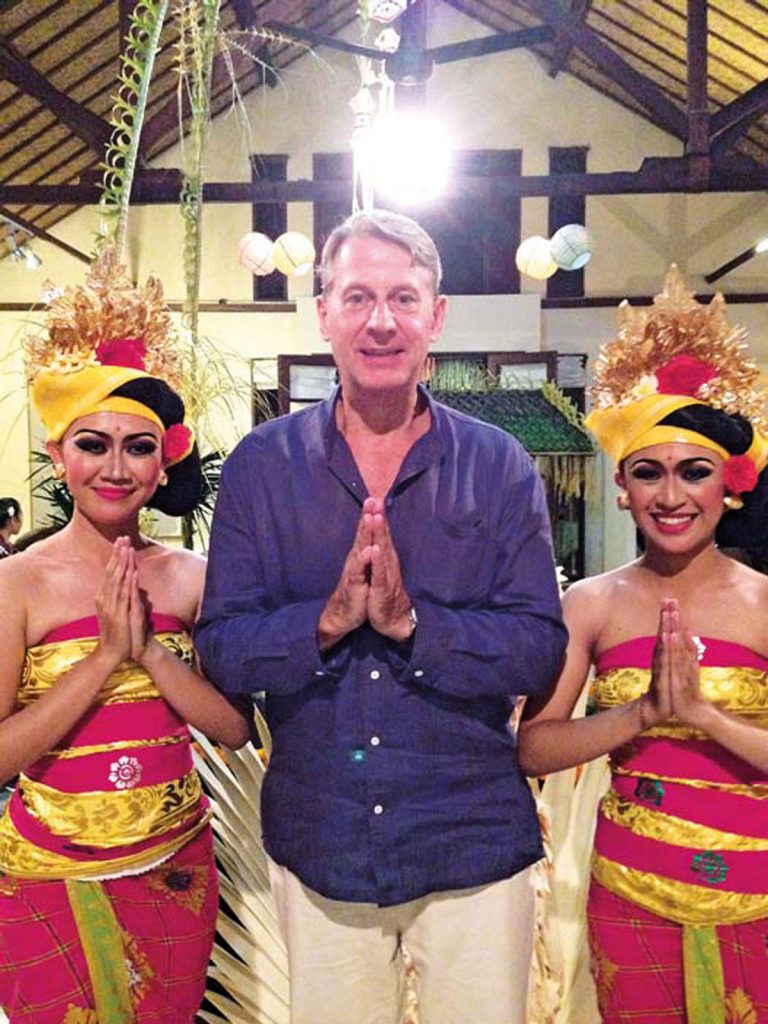 Alistair G. Speirs, OBE