A clean shave and single malt scotch have not always been comfortable bedfellows especially in Jimbaran, until now.
Barbershop/bar hybrids are on the rise in Bali, praised for their quirky brand of cool that delivers far beyond convenience. Enter BARber; this new Jimbaran venue is styling itself by serving whisky as well as shaving whiskers.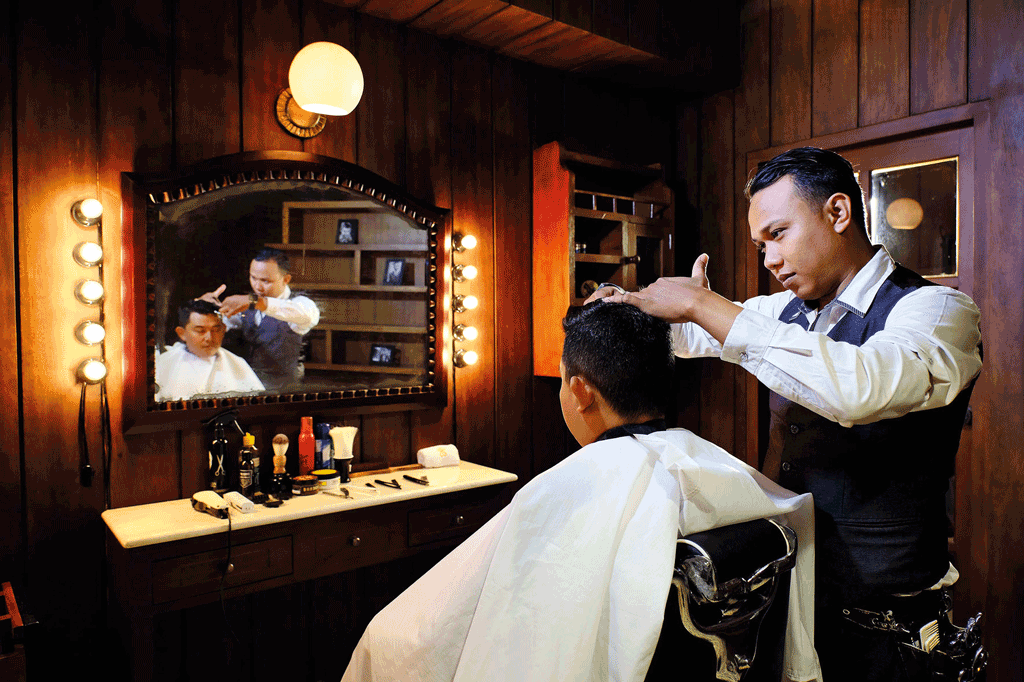 The BARber has taken its inspiration from an old-fashioned barbershop and gentleman's club, and is now set to make sure drinkers don't go home half-cut. And we're not talking about barbershop-cum-bar that serves complimentary beer or wine while you wait here; The BARber is a full on craft cocktail destination that features killer haircuts by top talent.
The venue is raising the quality standards for guys seeking a trim, shave, and drinks! No nail polish or pink walls, The BARber is where guys go for a completely traditional men's experience. But instead of a barbershop quartet providing back up to the snip of scissors and scrape of a straight razor, they are more likely to be accompanied by live entertainment (on Fridays).
It stays serious with business in the front, party in the back. BARber's speakeasy vibe as a fully functional classic 1930's themed Men's Barbershop at the front and a cleverly hidden entrance within to reveal a full-serviced bar in the rear, attracts area style setters for cuts, shaves and a hand-shaken cocktails.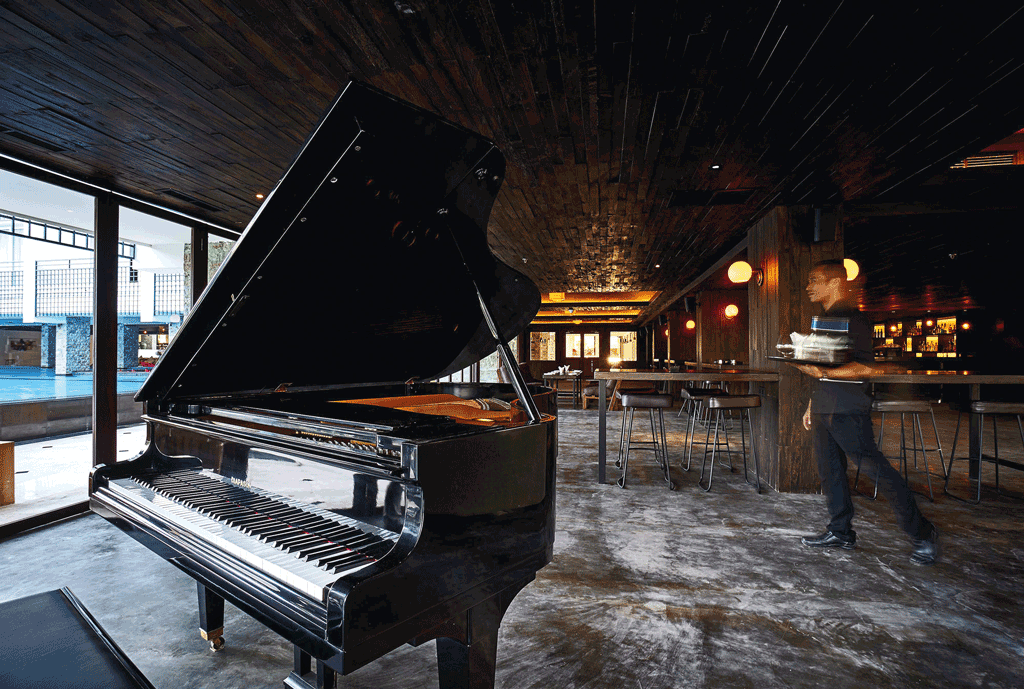 The BARber features nine seats at the newly created centerpiece bar and 90 seats around the lounge area. Decorated with lush wooden panels and furnished with cozy sofas, a pool table with an extensive selection of single malts, branded liquors and signaturecocktails, this well kept gem retains its intimately exclusive atmosphere.
Also open for lunch and dinner everyday, The BARber offers a menu selection of bar fare such as sandwiches, burgers, fries and oven-baked pizzas, to more refined cuisine such as seafood, steaks, asian delights and healthy food options.
The BARber at The Sintesa Jimbaran
A : Jalan Kencana No.1, Jimbaran
T : +62 361 472 5333
W : www.thesintesajimbaran.com