Who's familiar with Manisan Restaurant? If you haven't been there before, you must've at least seen photos of its iconic 350-year-old Javanese joglo all over Instagram. This exquisite dining destination in Ubud recently underwent a major transformation that is set to attract new customers and excite food connoisseurs around the island. Introducing: Cerita Manisan!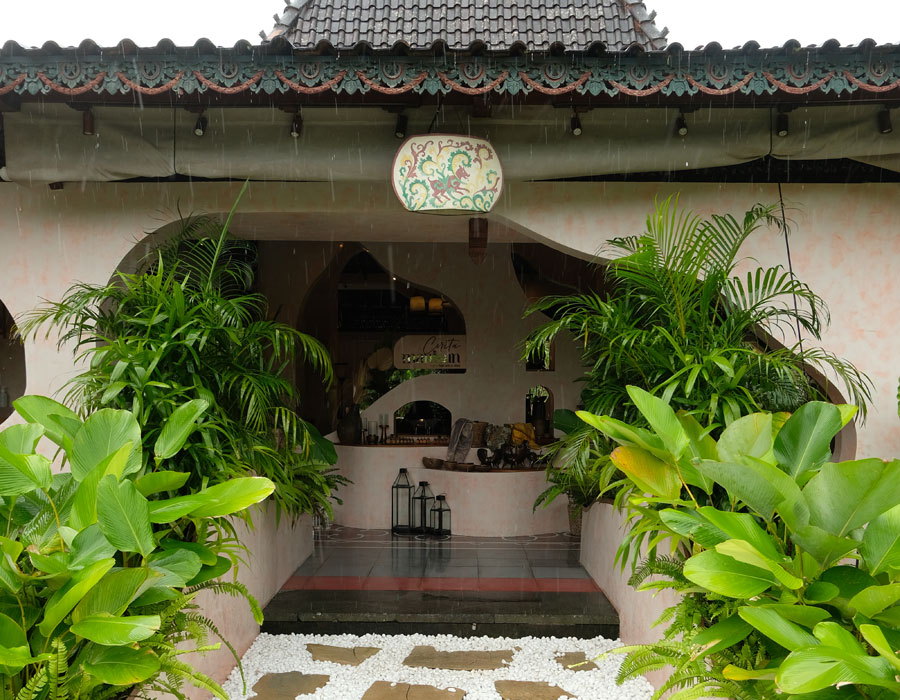 Comfortably nestled amidst a lush sprawling rice field across Alaya Resort Ubud, Cerita Manisan exhibits a spacious venue that can comfortably accommodate up to 80 diners. With a motto of #everydishtellsastory, the restaurant's rebranding as Cerita Manisan presents guests with an eclectic selection of flavourful Indonesian home-cooked delicacies and favourite Pan-Asian creations.
The menu has been meticulously by Arlini Wibowo, the founder of the highly successful coffee shop brand, Pison Indonesia. Owners Michelle Tanaja and Jimmy Gunawan worked together to conceptualise Cerita Manisan, making it a destination filled with nostalgic Indonesian traditions, featuring traditional Keroncong tunes and locally made décor showcased with modern aesthetics in mind.
The backstory as to why Manisan Restaurant is revamped into Cerita Manisan is to refine the unique and distinctive taste of Indonesian flavours that will leave a lasting impression to diners, ensuring they'll have new stories of their dining experience to share after each visit.
The menu offers a wide range of classic Indonesian favourites including Ikan Kerisi Bakar, Se'i Sapi Sambal Luat, Caramelised Pork Belly, Sayur Asem, Char Kway Teow and Tom Yum Kung. For post-meal palate cleansers, Cerita Manisan's mouth-watering desserts will surely delight your tastebuds, including the Nangka Mille crêpes, Durian Portuguese Egg Tart and Mango Panna cotta.
"With an eclectic mix of Indonesian favourites from places such as Bandung, Manado, N.T.T and throughout Indonesia, not to mention the Pan-Asian influence, we have carefully crafted the menu to embrace the food culture of Indonesia and serve them in a more refined way," said Arlini Wibowo and Jimmy Gunawan.
Cerita Manisan is open daily from 10am – 10pm. For more information or reservations, please contact +62 813 39087098 (WhatsApp) or email ceritamanisan@gmail.com
Cerita Manisan
Jl. Hanoman, Ubud
+62 813 39087098
ceritamanisan@gmail.com
manisanbali.com