Scheduled on Thursday, September 24th 2015 VIN+ Seminyak & PT Jaddi Internasional will welcome Mr. Toby Porter, the winemaker of D'arrenberg Winery from McLaren Vale Australia. The Luncheon will feature d'Arenberg Stump Jump White, d'Arenberg Dry Dam Riesling, d'Arenberg Footbolt Shiraz & Galvo Garage Bordeauxblend.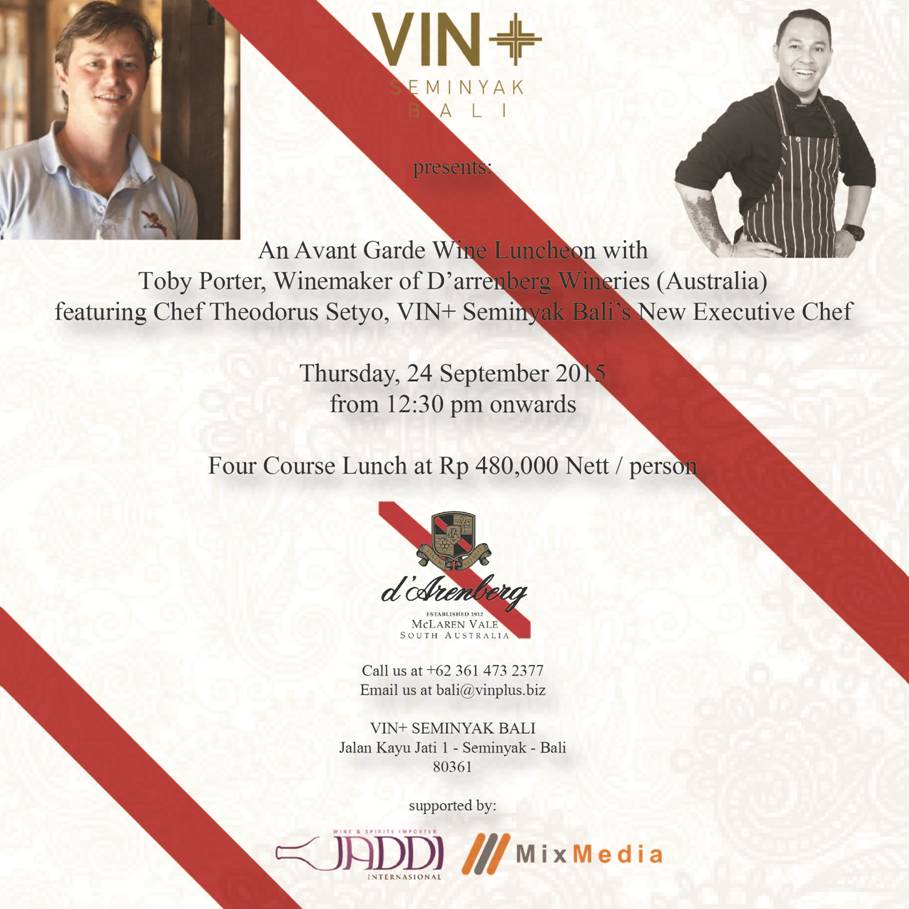 In 2001, Mr. Toby Porter was a member of Flying Winemakers club and has gained valuable experience in France, South Africa & Margaret River. Priced at IDR 480,000 Nett, the Wine Luncheon kicks off at 12:30pm.
Diners will be complemented by a set course lunch specially prepared by VIN+ Seminyak Bali's culinary team, headed by Chef Theodorus Immanuel Setyo.
Hailing from Wonosobo, Central Java, Chef Theo has been dedicating his life for the passion of culinary. He has lived in China, Dubai, Jakarta in searching for great inspirations and shared his culinary passion, and now in Bali.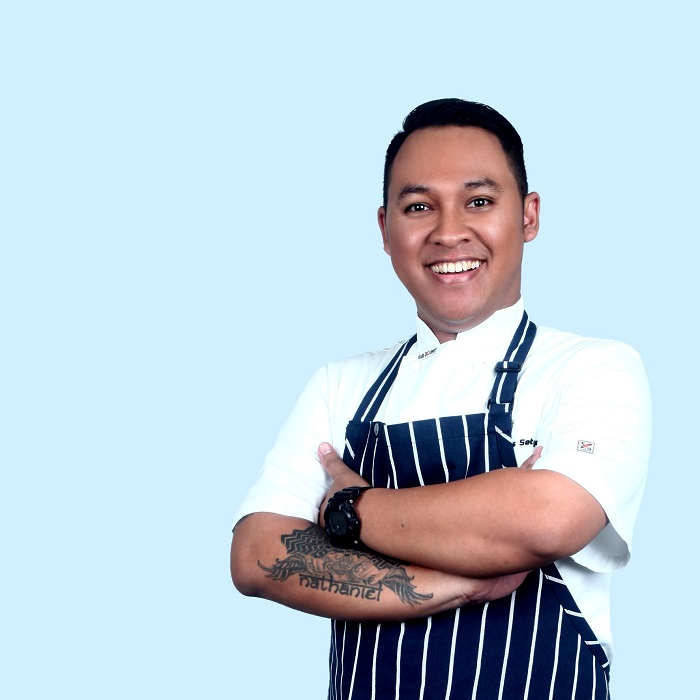 Be sure to visit VIN+ Seminyak Bali and meet the humble and humorous Chef Theo, who will be more than happy to share his love and joy of comfort food and Indonesian dishes.
Vin+ Seminyak
P : (0361) 473 2377
E : bali@vinplus.biz