No skyscrapers or anything metropolitan decorating the city, but Denpasar still plays a significant role as the island's centre of growth and wealth. And when the sun has set, the capital bursts with colours, as reflected on its night markets and parks.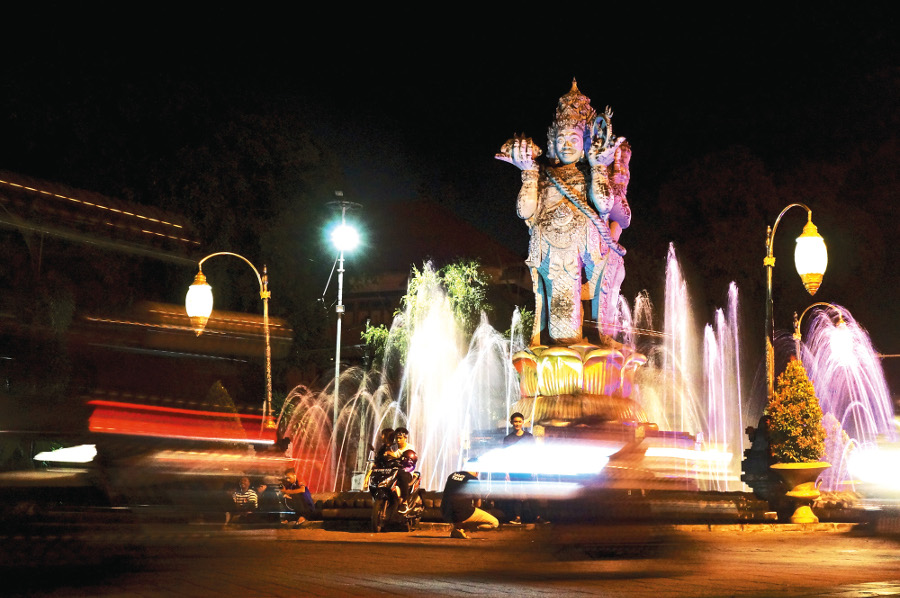 When it comes to club hopping and partying Denpasar may not be the first destination that springs to mind. With that being said, the island's capital still has places for the night crawlers to head out to as the moon rises.
The parks especially are always busy at night time in Denpasar. The Puputan Square, for example, is crowded by families, couples, singles, young and old. The many vendors in the park selling chicken and pork satays, varieties of snacks and drinks make it easy for those seeking to have downtime while munching on the local delicacies. And while the parents kick back and relax after a day's work, the little ones can have fun in the designated playground area where they can find a gamut of playing equipments such as swings, seesaws, and a number multi-play stations.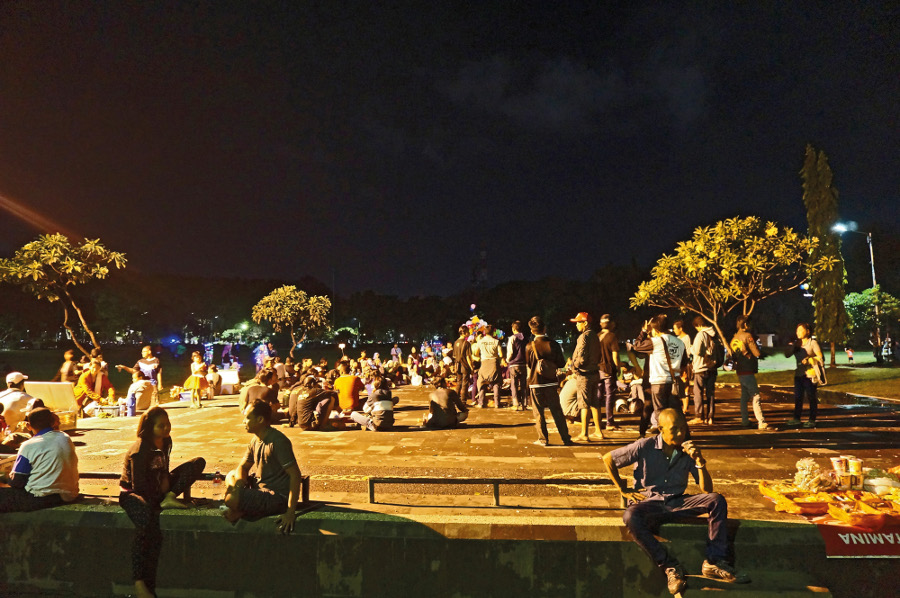 Those looking to break a sweat also find their haven here. The Puputan Square's jogging track is popular amongst the Denpasar health-conscious crowd who frequent it everyday starting at around 6pm up until around 9pm. Simple gym equipment have also recently been installed in one area of the park, attracting the local gym bros to do nightly workout sessions. Anyway, when it comes to sports, in addition to the joggers and gymnasts, chess enthusiasts also normally occupy one corner of the park (near Pura Agung Jagatnatha) to have a couple of game sessions. The benches set with tables available here make it comfortable for these chess players to stay and play even up till midnight.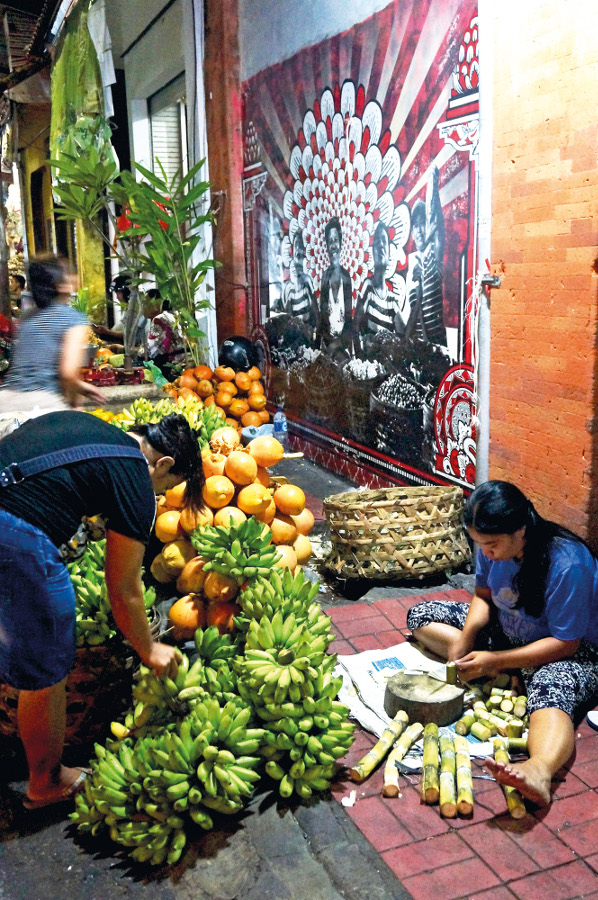 On the roundabout by the park, an intersection linking the streets of Surapati, Udayana, Veteran, and Gajah Mada, sits one the Denpasar's most famous landmark, the Catur Muka Statue (four-faced statue). No selfie opportunity is lost here, especially at night times when the statue is made more dramatic with the colourful lights and fountains – a perfect background for your Instagram feed.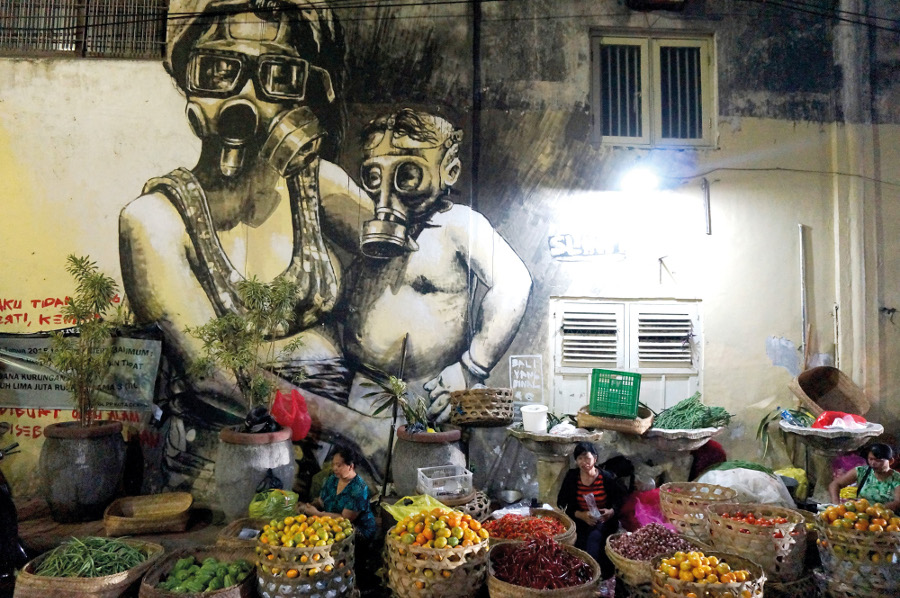 A five-minute walk from the roundabout, on Gajah Mada Street, Pasar Kumbasari wet market comes to life at night, taking over business from the street's shops that are generally closed early. But different from the shops, the market offers fresh meats, chicken, vegetables, a number of seafood products, fruits, traditional snacks, and even flowers used for offerings. It's very vibrant and colourful here; and observing the nightly trade taking place at the market provides the visitor's to Bali a glimpse of traditional life here on the island.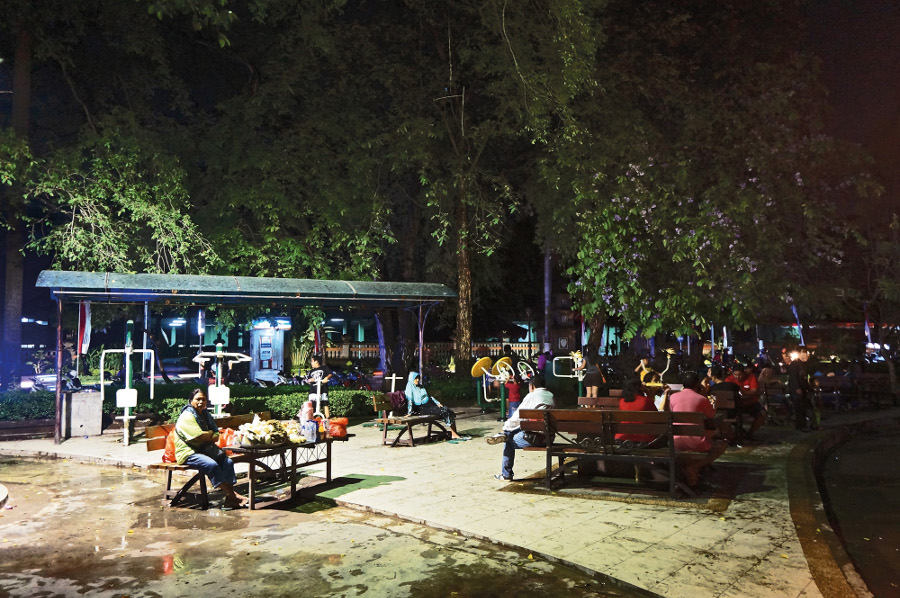 Another Denpasar night market offering a thriving night scene is Pasar Kreneng. Here you can find countless food hawkers that offer all sorts of inviting local dishes. From chicken noodles to bakso and satays, and the Balinese favourite suckling pig and "halal" Javanese delicacies to traditional snacks, cakes, and desserts, you're seriously spoilt for choice at Kreneng. For visitors, these meals-on-wheels can serve as an introduction and opportunity to unravel various local foods, served in a totally different atmosphere.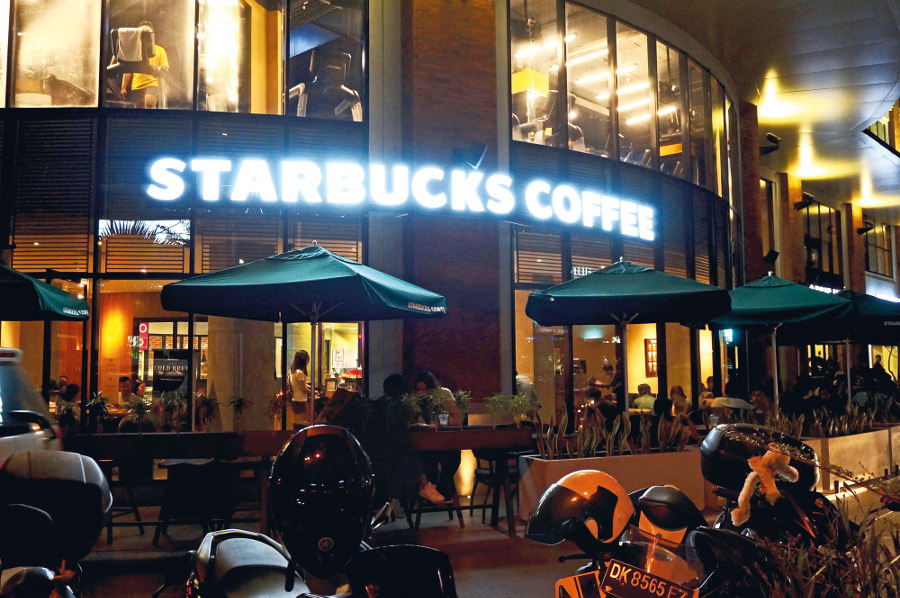 Talking about food, Denpasar's Teuku Umar Street is also where the locals flock to get a taste of their favourite meal. Along the street you can find both street food and restaurants with menus that range from Indonesian, Chinese, Japanese, and even Italian. Multiple dining spots on Teuku Umar can also be found at Level 21. This new and happening hotspot answered the Denpasar crowd's need for entertainment. It's crowded mostly at night times, with patrons flocking to the dining spots and coffee houses, shopping centre, fitness centre, movie theatre, and other hangout spots.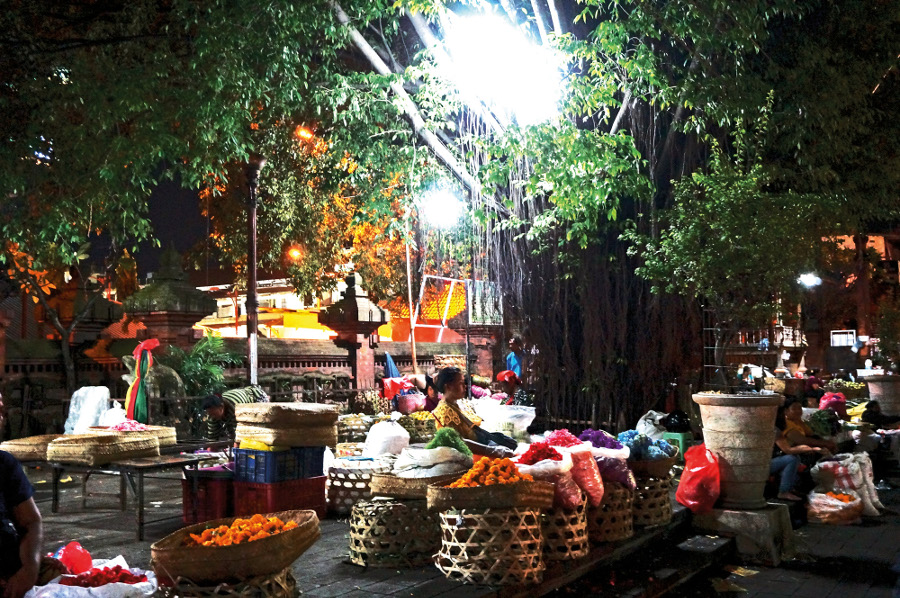 In Renon, the Renon Square with its iconic Bajra Sandhi Monument is where evening joggers spend their post-work workout session in. Though less busy than the Puputan Square on weeknights, Renon offers a longer jogging track and bigger space for other outdoor activities such as volleyball and soccer. Restaurants and trendy cafes can be found in Renon and the neighbouring Merdeka Street. These are the venues when the young crowds spend their evening before midnight.