The stunning Desa Visesa Ubud is celebrating their 3rd Anniversary with a month-long promotion. Go along a rejuvenating journey of healing and feasting to restore your perfect senses throughout July.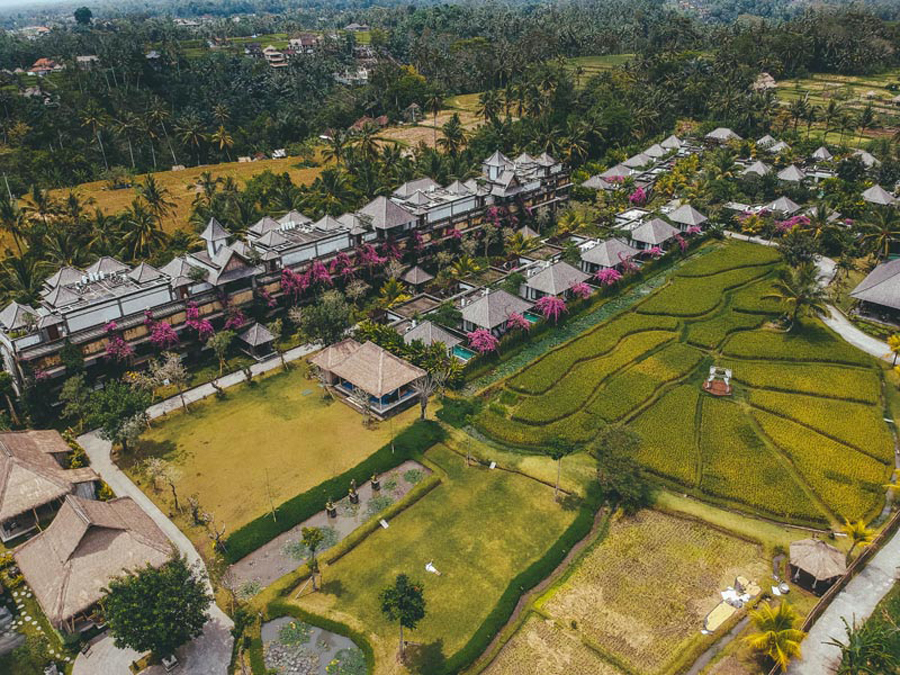 Nestled amongst the lush tropical jungles and rice paddies of Ubud, Desa Visesa Ubud is the go-to destination for visitors looking for a tranquil sanctuary at the cultural heart of Bali. Known for its strong cultural presence where ancient traditions and practices are combined seamlessly with the luxurious accommodations and amenities, Desa Visesa presents a unique holiday experience like no other.
Spread over 6.5 hectares of beautiful land, Desa Visesa is home to 66 elegantly designed villas and 40 suites with winding pathways, productive gardens and brisk-flowing irrigation canals. The resort presents a Balinese village experience with 4 hectares of agricultural space where guests can walk through rice fields and watch farmers tend to crops and livestock.
Desa Visesa offers 4 dining destinations including Padi Fine Dining Restaurant, serving Pesco-Vegetarian dishes; Lumbung Restaurant, serving authentic Indonesian cuisine; D'Kampoeng Ubud, serving authentic Balinese flavours; and Lesung Restaurant, serving the flavoured and colourful Indonesian and International cuisine.
For their 3rd Anniversary, Desa Visesa is offering several exciting dining and wellness promotions from 1 July – 31 July 2019.
Delightful Dine
Relish in a fantastic dining experience with an eclectic selection of International cuisine, authentic Indonesian comfort food, traditional Balinese delicacies and Vegetarian – Pesco-Vegetarian fine dining that will delight the curious palates of diners.
Enjoy a 30% OFF discount for food only, available at all restaurants.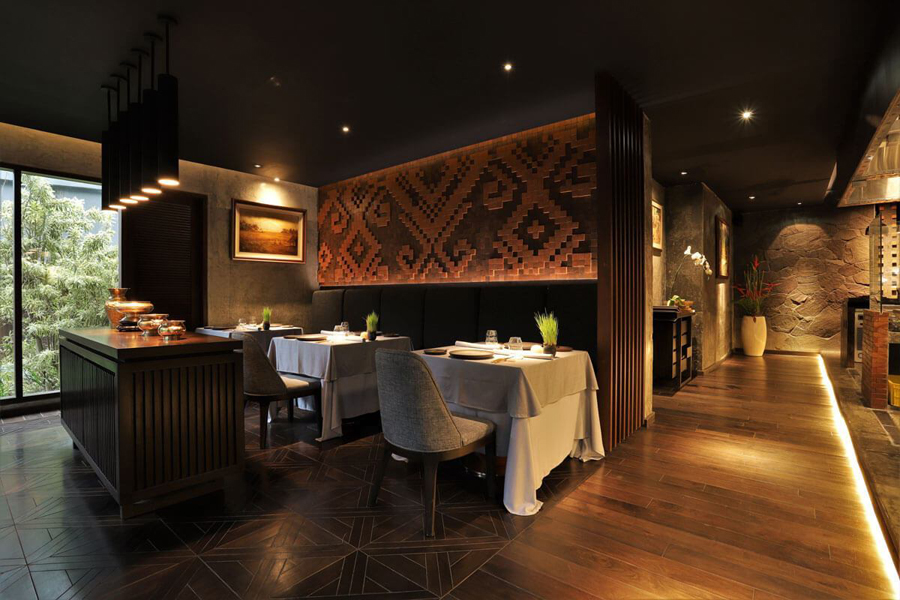 Healing Adventure
Heal your body, mind and soul with signature treatments in blissful surroundings at Visesa Healing Spa. Enjoy 30% OFF on Balinese healing with a promo selection of Private Consultation with Healer or Cave Treatment.

Early Happy Hour
At Lumbung Restaurant, quench your thirst with invigorating cocktails that will boost your appetite, complemented by the calming atmosphere and beautiful setting from 3pm – 7pm daily.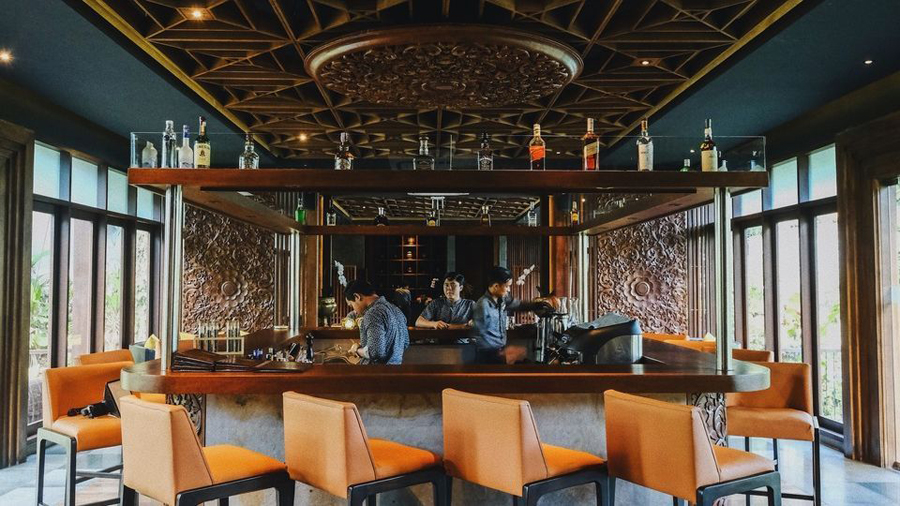 Signature's Treat
At Lesung Restaurant, satisfy your cravings and indulge in any of the chef's signature dishes and get a glass of local wine for free.
Healthy Companion
For a minimum purchase of 90-minute spa treatments (except Balinese Healing), guests can choose between one healthy dish, one beverage or a yoga session.
Buy 1 Get 1 Free
For a minimum purchase of 30-minute facial treatment, enjoy additional massage service with an option of Back & Shoulder Massage or Foot Massage.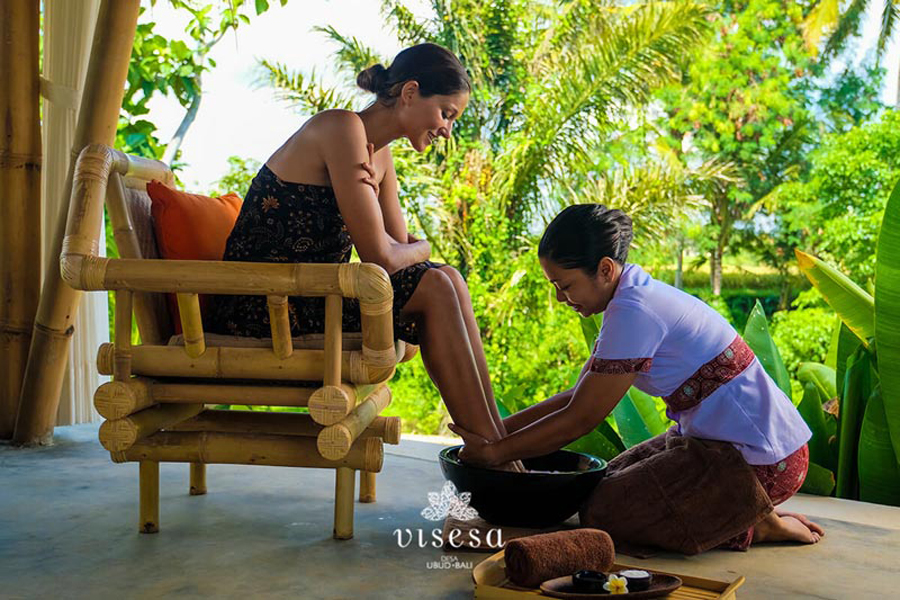 The above promotions are valid from 1 – 31 July 2019, the promotions are non-refundable, the promotions cannot be combined with other promotions and are not redeemable with cash. For healing and wellness promotions, bookings can be made through www.visesahealingspa.com
Experience the wonderful anniversary promotions at Desa Visesa Ubud and you'll be guaranteed to leave feeling refreshed and rejuvenated with a renewed sense of purpose. For more information or reservations please call +62 361 209 1788 or email info@visesaubud.com
Desa Visesa Ubud
Jl. Suweta, Banjar Bentuyung Sakti, Ubud
+62 361 209 1788
info@visesaubud.com
https://www.visesaubud.com/