An American economist living in Bali has used statistical analysis and data to find patterns in Mount Agung's behaviour, in an effort to map out the volcano's changing 'moods'.

– Story written and submitted by Ian Lloyd Neubauer
A former advisor for the Indonesian Government and World Bank in Indonesia, Jackie Pomeroy began studying seismic and volcanic activity at Mount Agung when it reactivated in September of 2017 following after a half-century hiatus. She has also been sharing her findings on Mount Agung Bali Report, a Facebook page with 23,000 followers.
"I'm not a volcanologist – I'm an economist," Pomeroy said. "But I started doing these posts because there is no regular reliable information in English on the ongoing Mount Agung eruption and the press reports that come out are pretty fanciful. My favourite to date is a German travel site that said Agung was going to explode, generate a nuclear chain reaction and the island would collapse into the sea."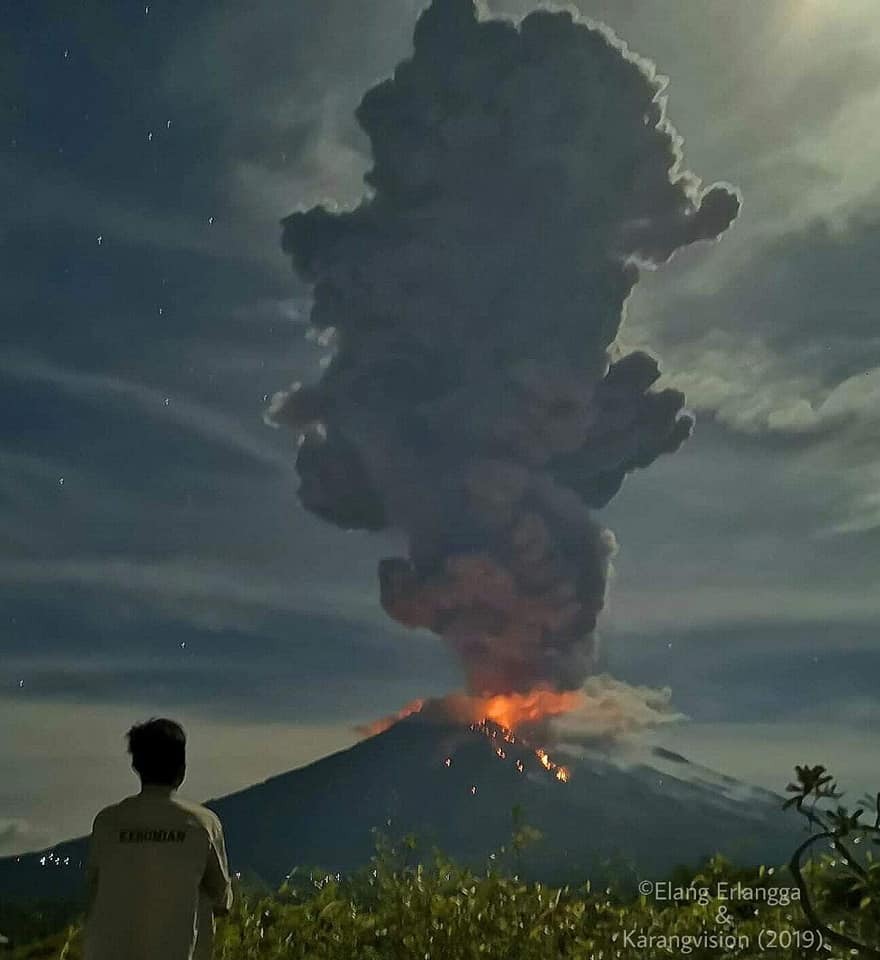 "So I started tracking the data because that's one thing I know how to do very well," Pomeroy said. "I also started posting short synopses in English. On the rare occasions that I post opinions, they come from experts at the Ministry of Mines and Energy, which is responsible for monitoring Mount Agung and 126 other active volcanoes in Indonesia. I have been very careful not to post predictions and speculations."
Pomeroy explains Mount Agung has gone through several stages of eruption since September 2017, when a series of earthquakes made authorities raise the volcano alert to the highest level and 122,500 people living on the foothills of Mount Agung were evacuated from their homes.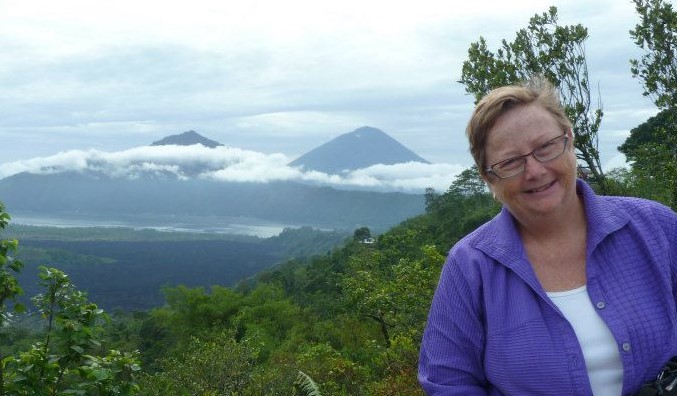 A series of minor eruptions in the Australian summer of 2017/2018 created columns of ash up to 2.5km high and led to the closure of Bali's busy airport for two days in November. Tens of thousands of people cancelled or delayed their holidays to Bali, causing hotel occupancies to fall to their lowest levels since the terror attacks of 2005.
According to the Volcanological Survey of Indonesia (PVMBG), under the Ministry of Mines and Energy, Agung has erupted 101 times since 2017 – all of which were inconsequential compared to the eruptions of 1963-64 that created ash columns up to 27km high, killed 1,500-2,000 people and caused a global temperature decrease estimated between 0.1C to 0.4C.
The most recent eruption on May 25 saw Australian airlines Qantas, Jetstar and Virgin cancel 10 of their flights to Bali after ash was detected floating 5,000m above Bali's airport.
The decision to cancel was made by the airlines themselves – possibly because they didn't want their planes grounded in Bali if a larger eruption followed. All other flights to and from the airport continued as scheduled.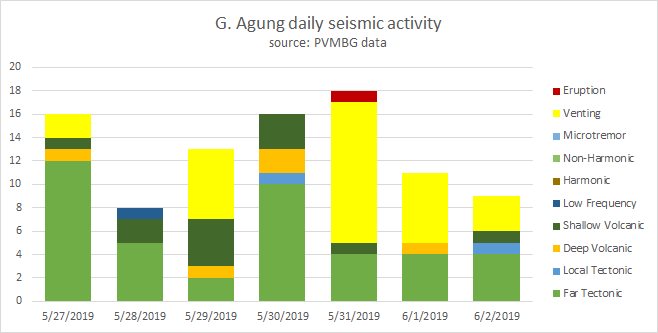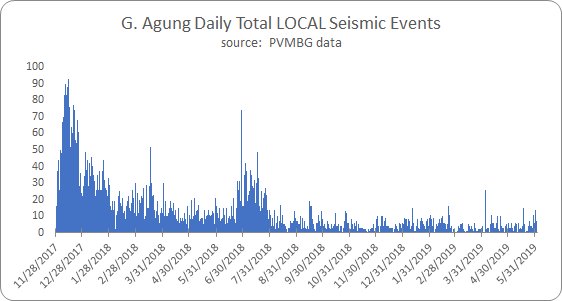 "Journalists often take photos from my Facebook page for their stories without reading the accompanying text," Pomeroy said. "The photos can easily be enhanced and hyped up a lot, but if you read the text you'll understand these small eruptions are actually good because they allow the volcano to release the pressure that is building up underneath, basically clearing the pipes. We have seen a pattern of these small eruptions and as long as they continue, the pressure inside will continue to be released.
She adds: "So while anything can happen, PVMBG says there are currently no indications of a major eruption."