During the year a small, yet enthusiastic gathering of volunteers set out to make a very significant contribution to Balinese art. "Puan Empu Seni: Edit-a-thon", was conducted on the 7th of July in Bali within a fun and learning environment at Rumah Sanur-Creative Hub. It was a part of a national drive to increase the amount of information on Indonesian female artists to be found on the Internet's most go-to source of information – Wikipedia.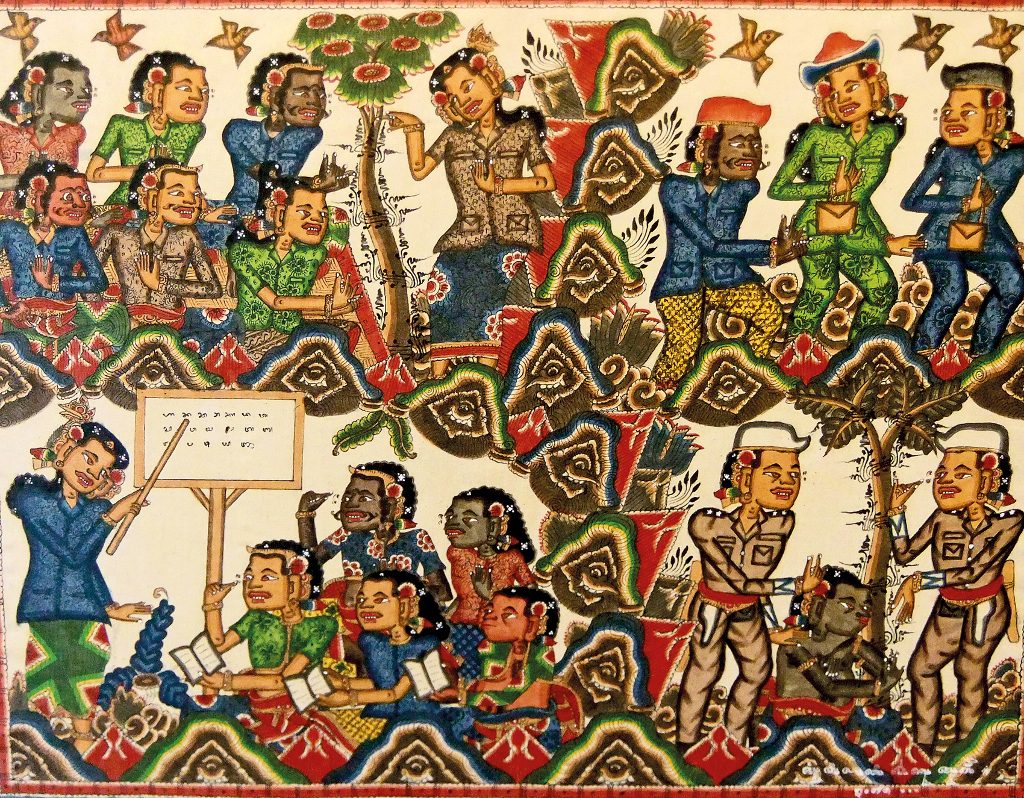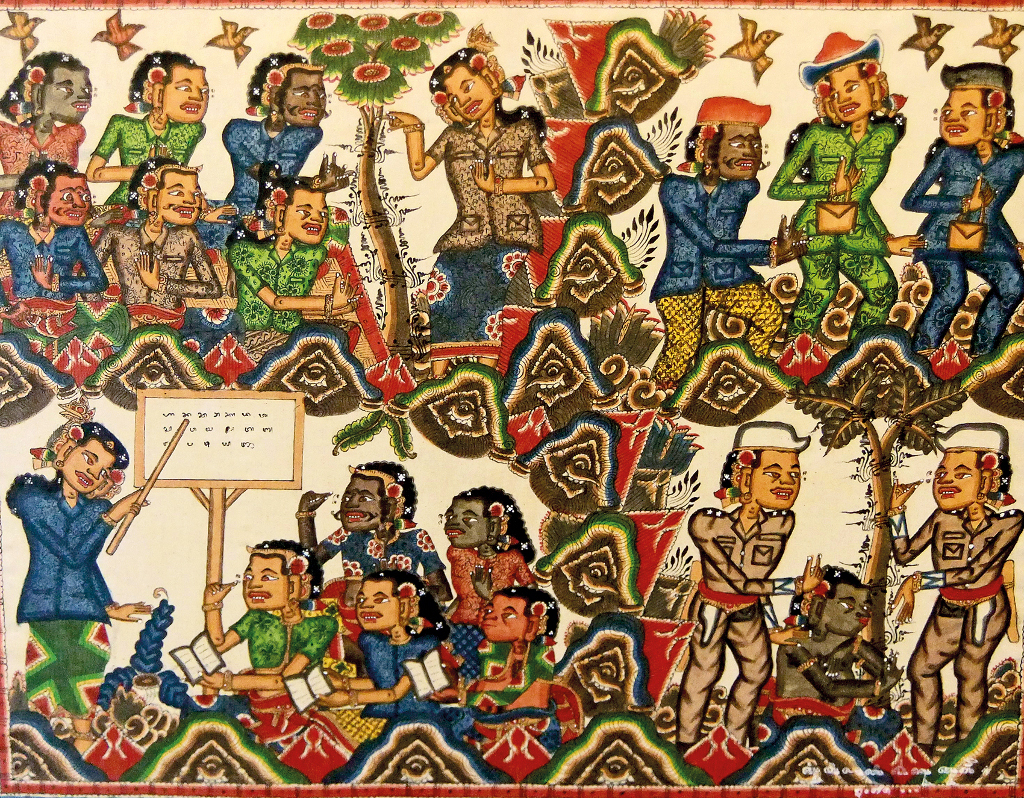 The landscape of information and knowledge about Indonesian art on the Indonesia Wikipedia Page is far from comprehensive and is not reliable as a valid source of knowledge. Profile entries of Indonesian painters and sculptors total forty-six, of which only three entries are profiles of female artists. Inspired by a similar event held in March this year by IVAA (Indonesian Visual Art Archives) in Yogyakarta, the "Puan Empu Seni: Edit-a-thon" (women who master arts) event was the premiere event held by Futuwonder, a new Bali woman's art collective, in collaboration with Wikimedia Indonesia.
From the words future and wonder, Futuwonder is an interdisciplinary group of artists, curators, writers and designers from different fields dedicated to encouraging development of the arts through discourse and artistic activities, especially for women.
"Our goal through this Wikilatih (Wikipedia article writing) workshop was to discuss, and write together inserting valid information about Balinese female artists so it may be accessed by many people," said Putu Sridinari, a visual designer born in Ubud who is one of the four woman team members of Futuwonder. "From this workshop, we contributed 18 new articles on female artists from Bali."
"We hope the information gap about Balinese female artists can lessen so as to help in the positioning of women in the arts, while adding more knowledge to the Bali arts writings through a collective site such as Wikipedia," Putu said.
Along with Putu Sridinari, Futuwonder consists of Ruth Onduko, one of the most experienced and respected art managers in Bali who has worked in artist and gallery management for more than ten years. One of Ruth's recent projects includes the instagram-based Bali art and creative sector information platform Senidibali.
Citra Sasmita, a Balinese-born self-taught artist who was one of the recipients of the Gold Award Winner in the 2017 UOB Indonesian Painting of the Year painting competition. Her paintings, installations and performances which have been presented throughout Indonesia and abroad embody issues regarding women's cultural identity and position within a patriarchal culture, along with social and cultural realities, and Savitri Sastrawan, a Balinese-born curator who has a master's degree from Goldsmith University of London. She was one of the curators of the 2016 landmark exhibition "Celebrating Murni", a tribute exhibition for the iconic Balinese female artist IGAK Murniasih (1966-2006) who raised issues of sexuality and identity in her works.
"A meeting in 2017 of four young women from different backgrounds yet with similar visions determined to create a platform to support women's art activities and encourage visual discourse inspired the beginnings of Futuwonder," Putu said. "The driving question that motivates our initiative is: 'Why are there not many established women artists in Bali?'"
Balinese society is very patriarchal and while the visual art world is dominated by men, there are, however many talented female Balinese artists who successfully complete their academic art training. Few, however, continue on to become successful artists or to make a career from the visual arts. In 1991 the Seniwati Gallery of Art by Women opened in Ubud in reaction to the invisibility of women artists in the galleries and museums in Bali. Founded by Mary Northmore, the gallery and art studio taught women and girls art and held exhibitions, competitions and helped to market their artwork. It closed in 2010 and the Seniwati Art Space continued on for a few years in Batubulan from December 2012.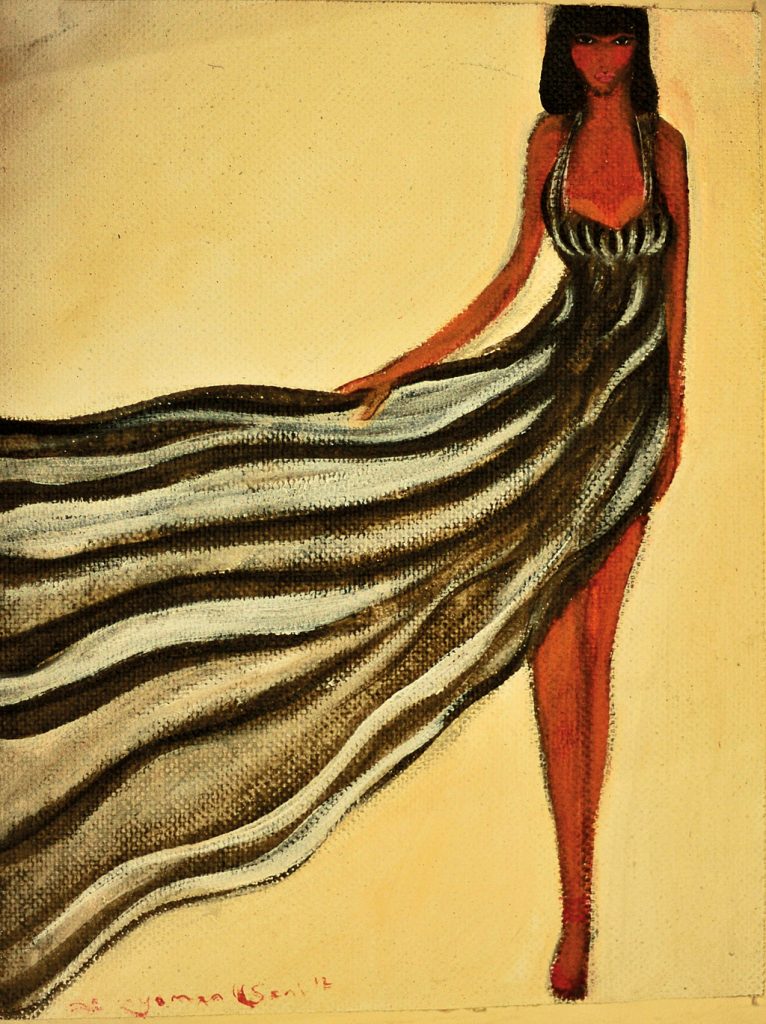 Artist's collectives have historically played an essential role in the development and representation of Balinese art. The first being the highly influential Pita Maha Artists Cooperative founded in Ubud in the 1930's. Seniwati was instrumental in helping to launch the careers of well known artists IGAK Murniashi and Ni Nyoman Sani, yet for the past 6 years, until the founding of Futuwonder, there has neither been a venue, or organisation, that champions women artists in Bali.
Open from 20 October – 9 November at Karja Art Space, Penestanan, Ubud "Masa Subur: Efek Samping" – Futuwonder's premiere exhibition showcases a selection of women artists from Bali. The participants have been selected through an open call method and the event includes a program focussing on issues surrounding women's art and politics through writing, discussions, workshops and the recording of fine art databases by women. This inaugural exhibition will be the starting point of a sustainable movement, driven by female artists.
www.futuwonder.wordpress.com 
www.instagram.com/futuwonder