Eruption Bistro & Coffee located in the midst of busy Sunset Road, Bali, captures the essence of Bali's evolving cafe scene with a stylish eatery that places equal emphasis on food and ambiance.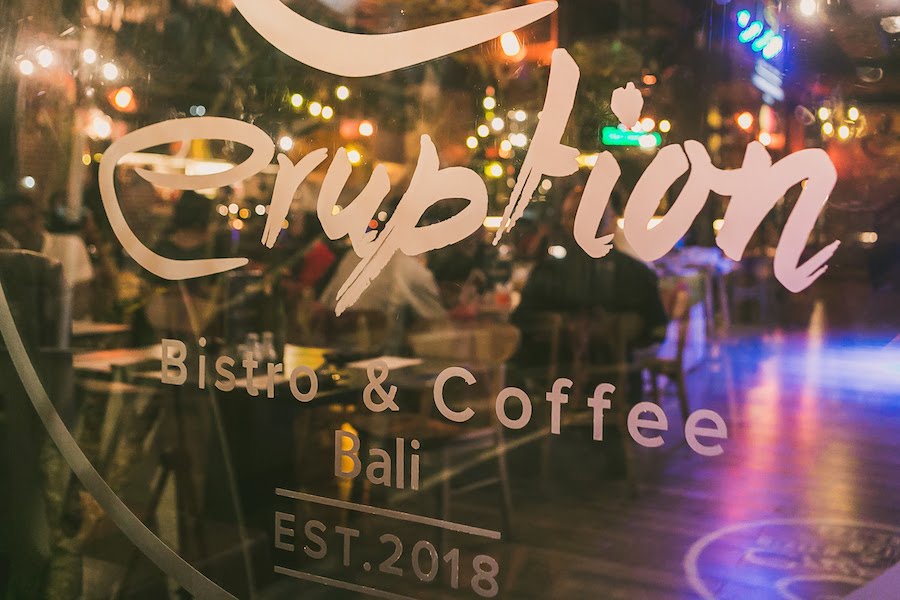 The bistro takes on a semi-industrial look, with its washed-out wooden furniture, brick walls and industry. But the scene is set even before you walk in; their exterior pays homage to an old school theatre or cinema, with its large incandescent bulbs flashing its name into the night.
First things first, coffee. When it comes to your cappuccino (or latte or espresso…), they know how to make a good cup. Brought to your table with complimentary water and a sweet, ginger cinnamon cookie – all for only IDR 35,000 – you know you're in the right place.
After coffee it may be time for breakfast, when Eruption serves up a whole range of bites from healthy bowl goodness to gourmet, savoury breakfast options.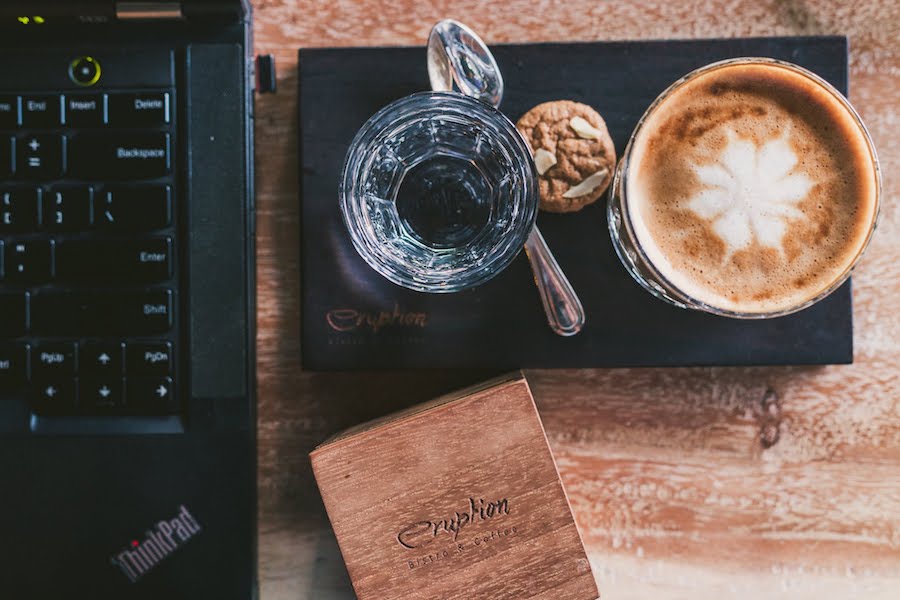 Lunch presents an even more substantial menu, with offerings of salads, pasta dishes, Asian favourites and out-right comfort bites all available. When Dinner comes around, their grilled specialities are always the most popular, served with a choice of sauces and sides – every quality ingredient in every dish was prepared from scratch by their kitchen team.
Think succulent Grilled Salmon 150gr (IDR 110K, Incl. Tax & service), or a juict Grilled Australian Sirloin 200gr (IDR 130K, Incl. Tax & service). Both are served with 2 side dishes and 1 sauce. For the best combination, their chef recommends you to take Potato Wedges and Steamed Vegetables with Garlic Sauce.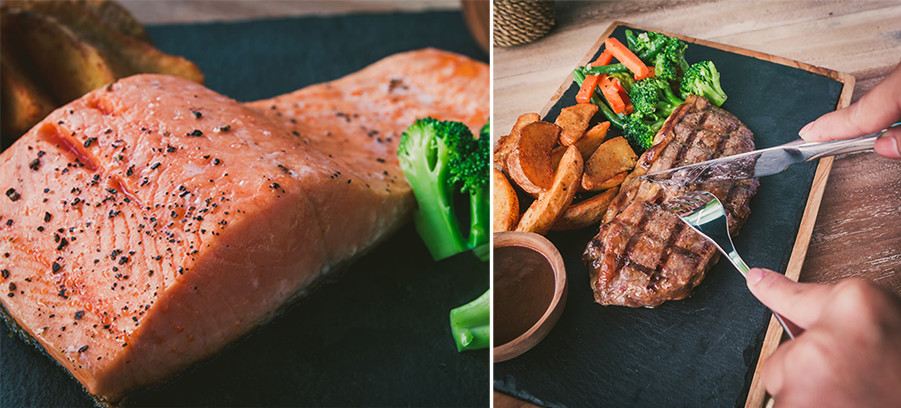 Another dish you don't want to miss out on is the signature delicacy 8-Rack Pork Ribs glazed with BBQ sauce, served with potato wedges and sauté vegetables. The sweetened sauce has a bit of spicy kick to it too, just so you know that you're biting to a bit of pork right here in Bali!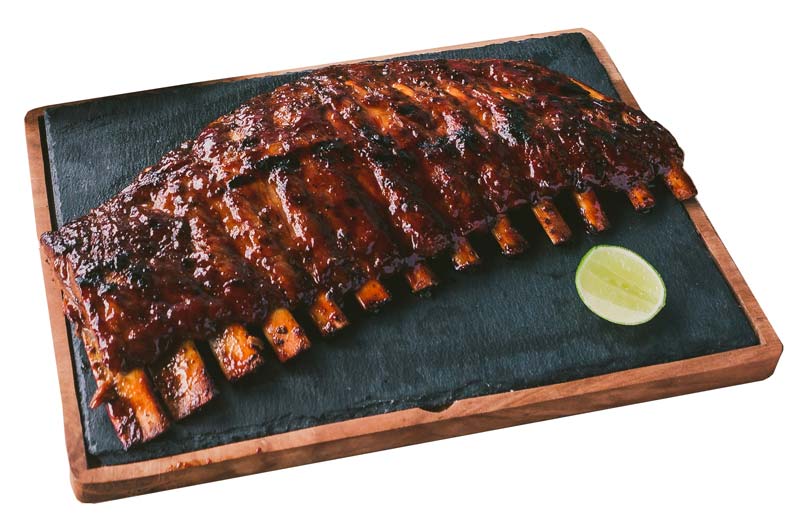 Eruption Bistro & Coffee certainly offers variety, presented in its cool, laid-back space with great coffee to keep you company. If you're ever feeling indecisive on where to eat, take a little trip to Eruption! 
Eruption Bistro & Coffee
Jalan Sunset Road no. 6, Kuta, Bali
+62 813 3814 0516
www.eruptionbistro.com
IG: @eruptionbistro
FB: https://www.facebook.com/eruptionbistro