The Wijaya Kusuma Fine Dining Restaurant has long been known for its impeccable creations in the kitchen; through gourmet breakfast, lunch and dinner, the restaurant – found at the Ayung Resort Ubud – continues its artistry to create a fine dining experience. The latest delicacy to be served is their Bamboo Cooking menu that delves into the flavours of nature.
[Read the full review of Wijaya Kusuma Fine Dining Restaurant]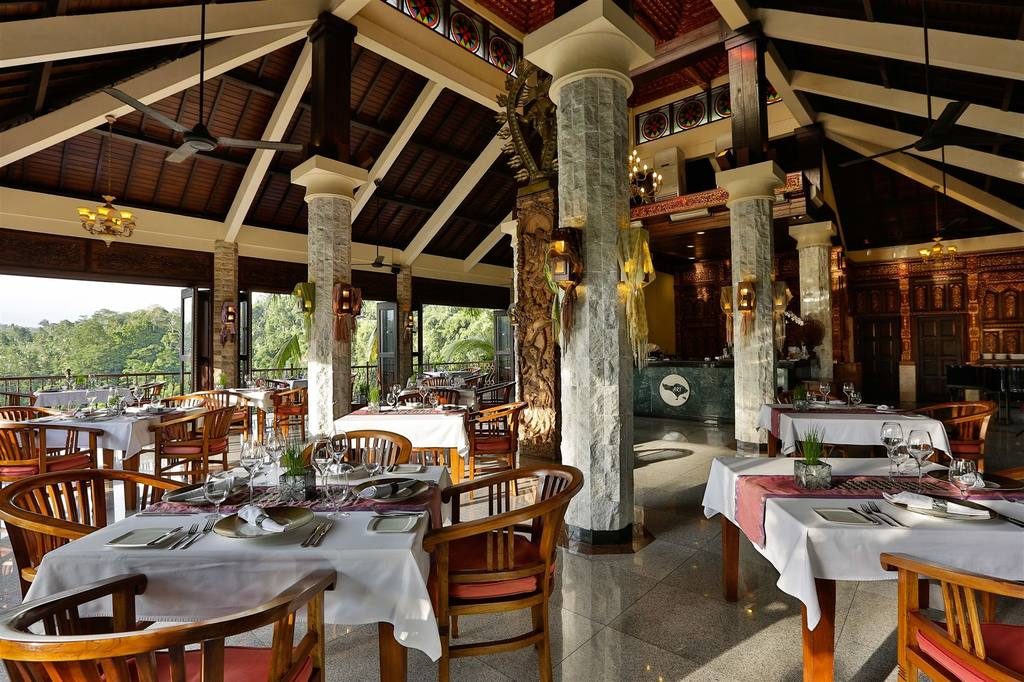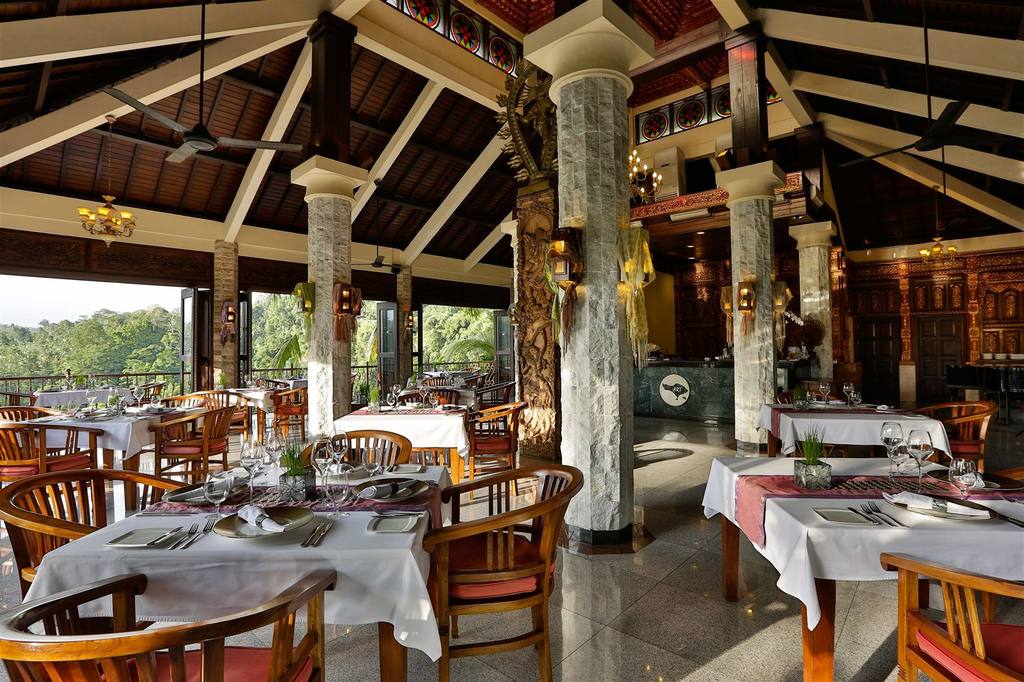 There has always been something exotic about bamboo. Often associated with the tropics, or with somewhere wild and verdant, this magical evergreen grass has many uses. However, the exoticism of bamboo extends to the culinary world too, small shoots are often used as an ingredient in northern Asia, but here in Southeast Asia the tube or a large bamboo trunk itself has its own use as a cooking tool. Cooking a meal within an ingredient itself is known to transform the taste of the ingredients found within it. This can be seen with other dishes: many local Indonesian delicacies are often cooked in banana leaf, or vine leaf for Mediterranean cuisine.
Award-winning Balinese Executive Chef Made Lugra, who stands as Wijaya Kusuma's guardian of flavour and quality, has been inspired by the traditional techniques of bamboo cooking and has thus brought it into the menu at the restaurant.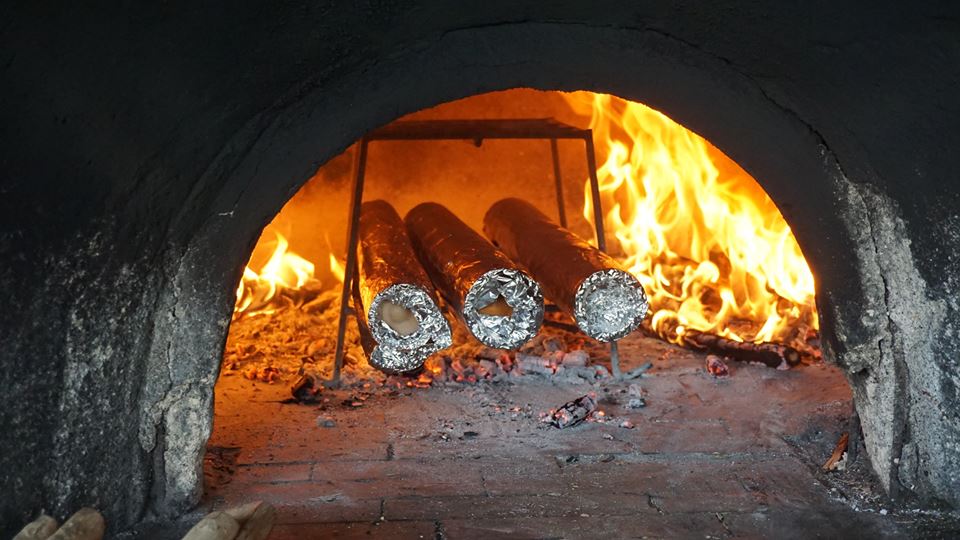 At Wijaya Kusuma, Chef Made uses the bamboo as the capsule for several rice, shrimp, fish and meat dishes. First, the ingredients – along with an array of herbs and seasoning – are prepared and placed within the hollow of a bamboo tube. Next, the bamboo tubes are wrapped and placed in a wood fire oven. It is here that the magic happens; as the fire heats up the bamboo, its flavours are absorbed by the inside ingredients, which continue to slow cook and fuse all the flavours. The result is a range of aromatic dishes that now exude the exotic essence of bamboo.
Some dishes of the Bamboo Cooking Menu include: Ikan Kakap Metamus (red snapper, coriander, lemon basil, galangal, lemon grass, tomato), Iga Babi Manis (baby pork ribs, red chili, onion, ginger, sweet soy), Udang Mekuah (prawn, leek, broccoli, garlic butter). This, and more, served with a range of Indonesian sambals and crispy prawn crackers.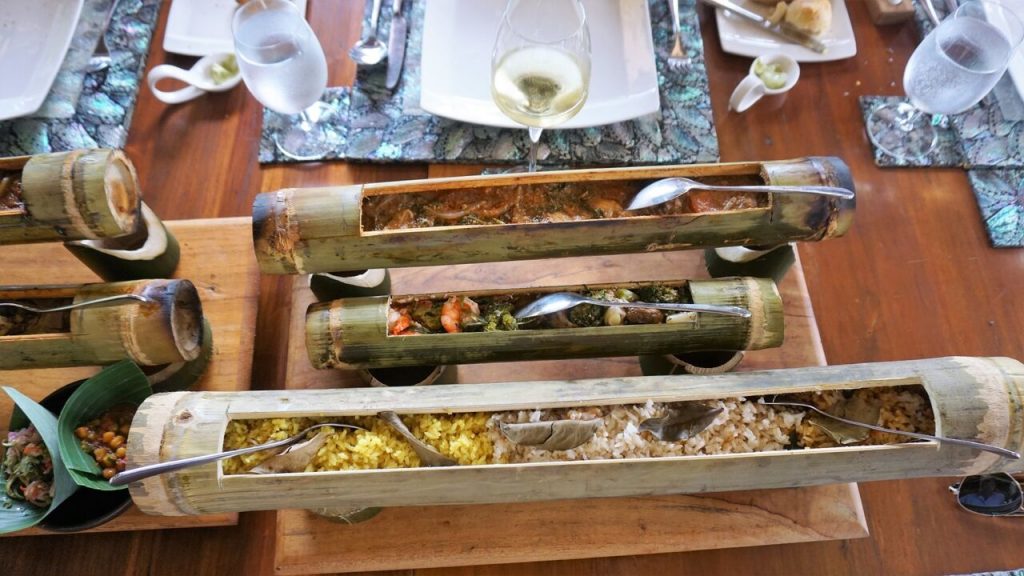 These incredibly rich local flavours are complemented by the restaurant itself and its surroundings; a semi-alfresco space, decorated with classic Balinese sculptures depicting stories of Hindu legends, that enjoys undisturbed views over the verdant Ayung River Valley, from where the hotel gets its name.
The Bamboo Cooking menu has to be ordered 24-hours in advance with a minimum quantity of 6 guests. The restaurant also has a considerable selection of wine by the glass; they are proud of their extensive wine list, which also includes a range of specialty liquors.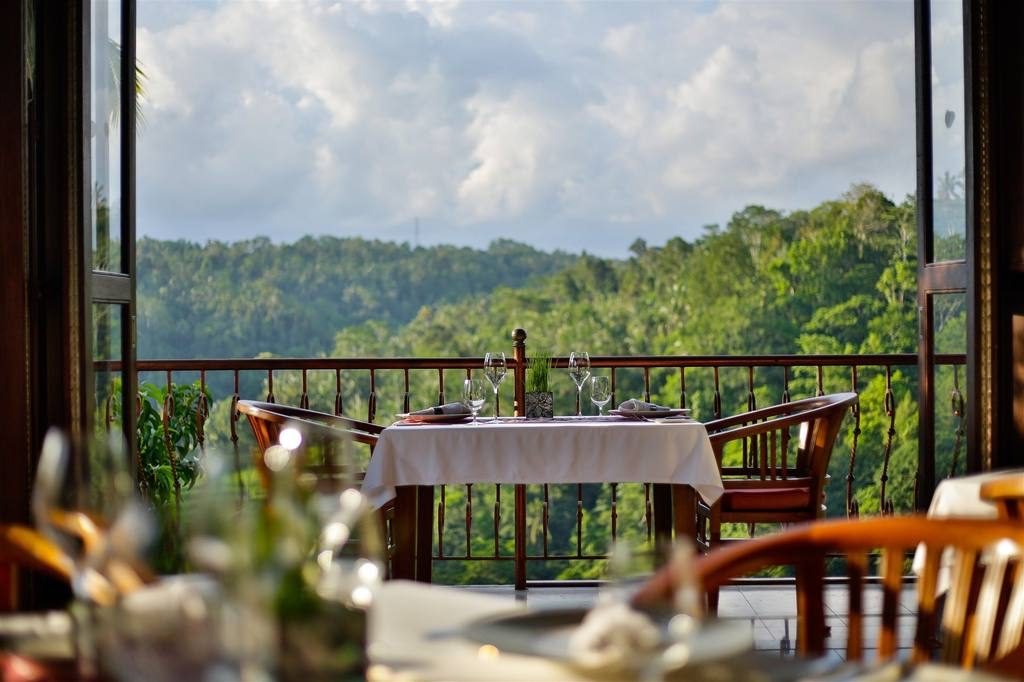 Book Now: reservations@ayungresortubud.com
Wijaya Kusuma Restaurant, at Ayung Resort Ubud
A : Desa Melinggih Kelod Banjar Begawan Payangan Ubud 80572 Bali
T : +62 361 9001333
W : www.ayungresortubud.com