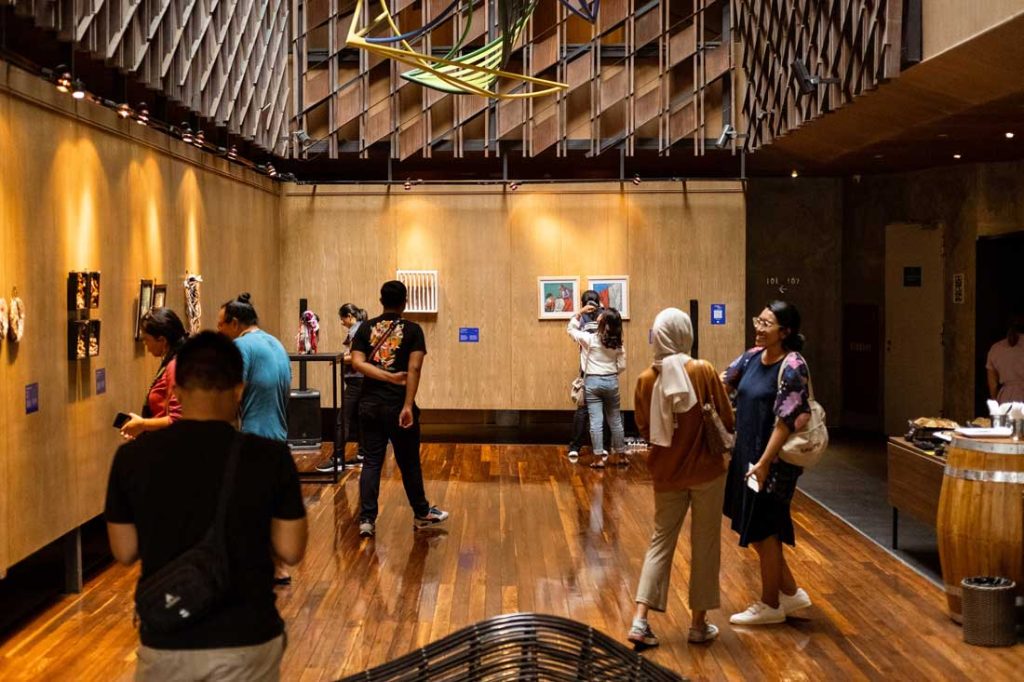 Art-focused boutique hotel, ARTOTEL Sanur – Bali, proudly presents FEELING GOOD, an art exhibition in collaboration with Rupa Bali, launched on 14 April 2023 at the hotel's ARTSPACE.
Inviting nine local artists from Bali to display their work, the exhibition's theme takes inspiration from the hit song 'Feeling Good', originally sung by Anthony Newly and Leslie Bricusse and later covered by the likes of Nina Simone, Michael Buble, MUSE and Avicii. The FEELING GOOD art exhibition, curated by Savitri Sastrawan, aims to convey the same sentiment of the famous song, capturing message of its lyrics and allowing the participating artists to express their interpretations in their own way.
This has resulted in 14 artworks across a variety of mediums, in each of the artists' own style, from abstract art to textile installations, all of which are on display at ARTSPACE. These works are a depiction of human emotion, individual reflections of everyday life, of humour and happiness and the gentle nature of our surroundings. The nine Balinese artists invited by Rupa Bali are: Rosemarie Sutanto, Sakde Oka, Siji, Unclejoy, Gusade, Ni Wayan Penawati, Pradnya Paramita, Vita Wulansari and Arde Wiyasa.
The Indonesian-born ARTOTEL Group has always held a keen interest in uplifting local art and design, emphasising these two components throughout their businesses from hospitality, food and beverage, events and merchandise. The company's vision is to elevate Indonesia's creative industry by supporting young artists through collaborations in the form of exhibitions, performances, workshops, and the production of affordable art-focused merchandise.
With that, ARTOTEL Sanur — Bali is pursuing this mission with young Indonesian artists in Bali, providing a platform especially for up and coming contemporary artists. FEELING GOOD is on display from 14 April to 14 June 2023 and is open for guests and visitors.
ARTOTEL Sanur – Bali
Jl. Kusuma Sari No. 1, Sanur
+62 361 472 1000
artotelgroup.com / @artotelsanur