If you love freshly-baked bread, pastries and desserts, the French artisanal bakery, Daily Baguette, has recently opened its third outlet located in Denpasar. The new bakery currently has special opening promotions until 31 May 2023.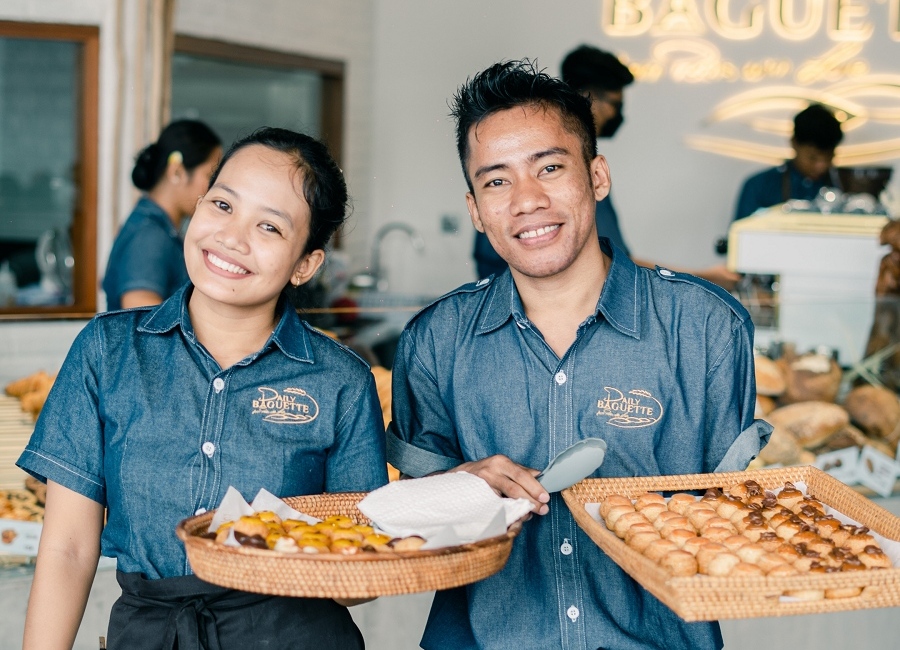 Imagine the irresistible aroma of freshly baked bread and pastries whiffing past you the moment you step into a bakery, that's exactly what you'll experience at Daily Baguette. Founded by French couple, Delphine and Maxime, Daily Baguette has been around Bali's culinary scene since 2015 with the opening of their flagship store in Ubud, followed by their second store which opened in Sanur.
Daily Baguette offers an extensive selection of breads such as baguette, biscotte, bagel, brioche, and sourdough; varieties of Croissants including almond, apple turnover, crème brûlée, pain au chocolat, raisin roll, and Swiss brioche; and Pastries such as banana bread, cookies, cakes, choux, and tarts.
Get a taste of a Parisian café, where the menu at Daily Baguette serves up a variety of delicious bites. Try out selections from the All Day Breakfast menu including the Brekkie Sandwich (brioche roll, omelette, feta cheese, tomato confit & local basil), Smashed Avocado Double Egg (sourdough, smashed avocado, cheddar, 2 volcano eggs & corn), Salmon Croissant (croissant, homemade salmon gravlax, scrambled egg, arugula, watercress, yoghurt & cream herb sauce), Salmon Egg Benedict (poached eggs, spinach, salmon gravlax & hollandaise sauce on toasted English muffin), and Oefus a la Coque (soft boiled eggs with a hint of soy sauce gratined dipsticks & corn cream), and more.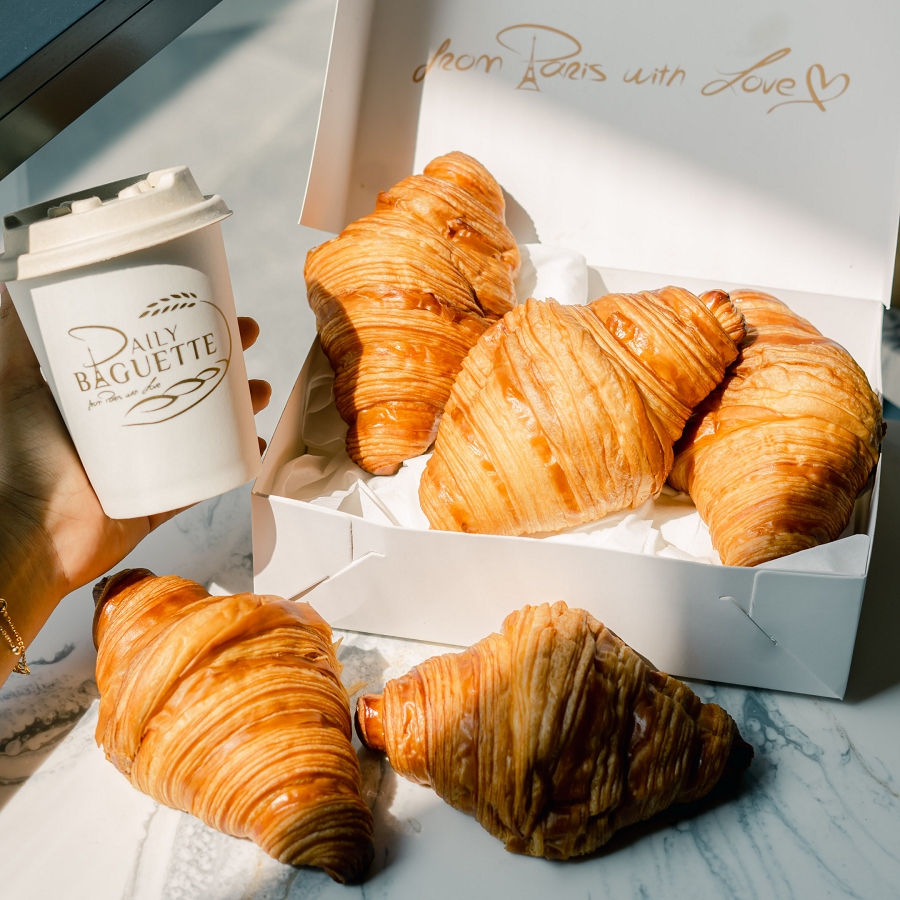 The Lunch menu offers an array of Bagels; Croissants such as French Classique (ham, mozzarella & béchamel sauce) and Tuna Croissant (tuna, egg, tomato, mozzarella & mayo); Croque Monsieur such as the Paris Style (chicken, creamy mushroom, cheddar & béchamel sauce); Sandwich such as Mixte (ham, emmental, tomato, lettuce & mayo); Panini including Tuna (tuna, tomato, black olive, & feta cheese); as well as various Salads, Hotdogs, Long Burgers, and Chicken Tenders.
For the sweet tooth, savour scrumptious desserts such as a selection of Sweet Crepes, Croffles, and Waffles. To complement your sweet treats, Daily Baguette also offers an excellent coffee, tea and juice menu.
Daily Baguette Hayam Wuruk is open daily from 7am until 9pm.
Opening Promo: Enjoy a free croissant with any minimum purchase of IDR 100,000 valid until 31 May 2023.
Daily Baguette
Jl. Hayam Wuruk No. 177, Denpasar
+62 812 3772 9099
@daily_baguette
dailybaguette.co.id