It starts with a slow bite; your teeth sink slowly through the smooth, creamy texture until they meet in the middle. A small chunk falls onto your tongue, and as it melts a little from the heat of your mouth, the dark chocolate flavours ooze onto your taste buds. Then, as the natural cocoa seeps into your bloodstream, you get an amazing rush that makes you feel on top of the world, just for a little while. Then the process starts again, the next slow bite into that sumptuous bar of chocolate.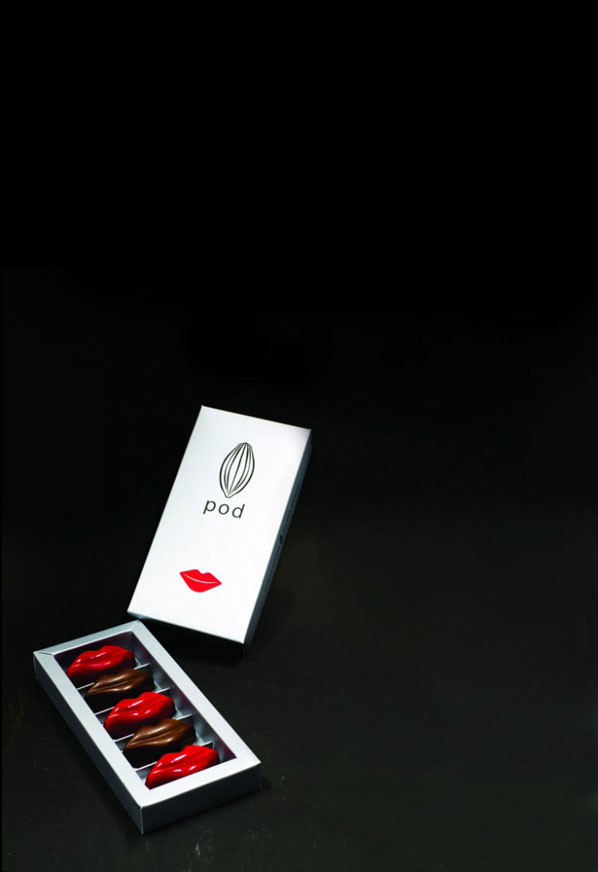 Chocolate has always been associated with Valentine's Day, but why? Many argue it's because it is an aphrodisiac; a bite of chocolate supposedly sends your body's libido into overdrive, especially for women, making one question, is that box of Valentine's chocolates really a gift for her, or for him? However, science has yet to prove chocolate's actual effects as a sensual stimulant, but whether fact or fiction, psychological or physiological, we all enjoy a hit of its rich flavours from time to time.
For those looking for some chocolate indulgence in Bali, Pod Chocolate provides a taste of what the island's cocoa farms and farmers have to offer. Working closely with the locals, and using only organic beans, the outcome is a high quality, single origin couverture chocolate that pleases any tongue. From Artisan Bars filled with dried fruits and nuts, Pod Bites and chocolate trail mixes, Pod offers a range of ways to enjoy their distinctively natural qualities.
This February however, it is Pod's special Chocolate Hearts and Lips that steal the show. The Hearts are succulent little pralines filled with dark chocolate ganache, mixed either with a touch of mango or strawberry. The Lips are also made from dark chocolate, mixed with some raspberry and chilli to give it a sweet and spicy 'kiss', and then covered in a white chocolate shell. This combination of love, chocolate and Bali all in one box makes it the perfect Valentine's gift in this 'Amour' month of February.
You can get your Pod Chocolate in many outlets in Bali, but we suggest going straight to their Pod Lounge on Sunset Road. Here, other than seeing their full range of products, you can discover an enticing menu filled with chocolate creations, from their hot chocolate to their healthy chocolate cakes. What's more is that starting the week before Valentine's Day (7-14th February, inclusive) the Pod Lounge is giving away two glasses of sparkling wine with every chocolate fondue for two ordered, made from melted Pod Chocolate and fresh Bedugul strawberries.
Pod Lounge | Jalan Sunset Road 89 Kav.3, Kuta | Phone: 849 6228
Factory & Cafe | JalanTukadAyung, Carangsari, Petang | Phone: 837 0888
Chocolate Tour Bookings: 0361 239 440