Ini Vie Hospitality has a superb collection of villas and resorts under their management. As such, the group presents a selection of Nyepi staycation offers this March 2023, for those looking to 'escape the silence'.
On 22 March 2023, Bali will fall into total silence as the Balinese Hindus observe 'Nyepi', the first day of the new 'Saka' calendar year. During these 24 hours — 6 AM on 22 March to 6 AM on 23 March — no one is allowed in public areas, and no light and sound are permitted. So, many find shelter in hotels and villas for the occasion, as a way to enjoy this tranquil period.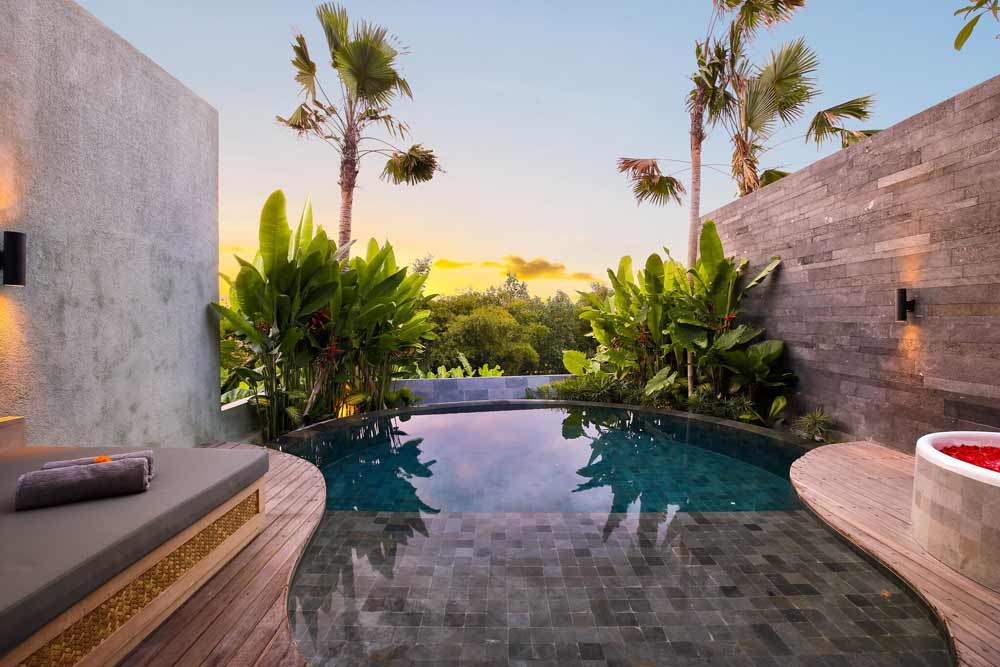 Ini Vie Hospitality presents its own special promotions this year, featuring a 3-Day, 2-Night package in three of its properties across Ubud, Canggu and Seminyak. Their Nyepi Packages start at IDR 2,300,000, which include:
Daily ala carte breakfast for 2 person
1x Lunch for 2 persons on Nyepi Day
1x Dinner for 2 persons on Nyepi Day
Complimentary coffee and tea with daily refill
Complimentary daily bottles of mineral water
You can explore their many options for accommodation by chatting directly with Ini Vie Hospitality here: Chat Now
Not sure where you want to stay? Here are some examples of what Ini Vie Hospitality has available to spark your interest and give you some inspiration for this Nyepi:-
---
Aksari Resort Ubud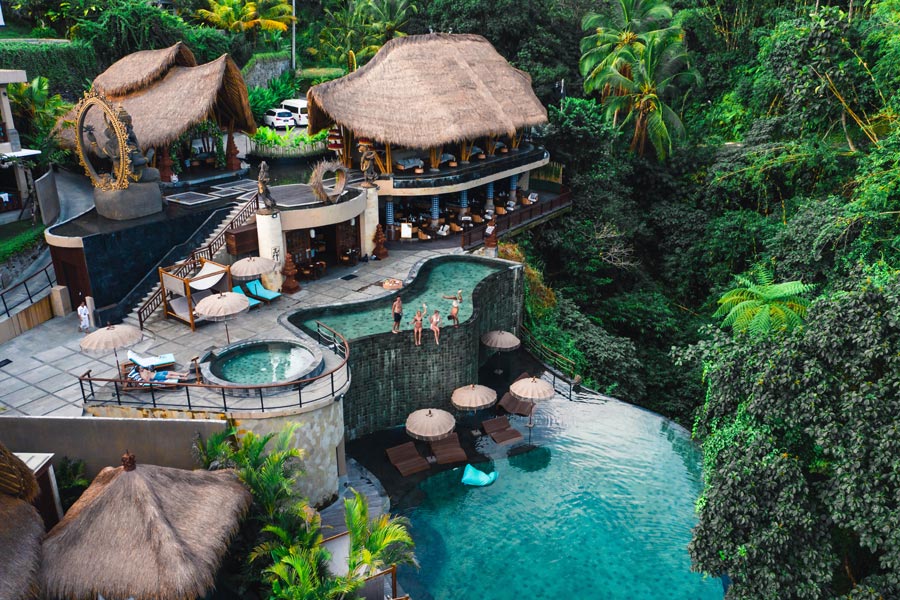 Deep in the forested valleys that neighbour the famous Tegallalang Rice Terraces, you'll find Aksari Resort Ubud, a secluded tropical escape.
The resort features One-Bedroom Private Pool Villa, Suite Pool View, Suite Forest View and complete resort facilities such as dining venues, Kojin Teppanyaki Restaurant, serving up tantalising authentic Japanese cuisine prepared with high-quality ingredients; Ankhusa, the all-day dining restaurant inspired by Balinese wisdom and nature where diners can indulge in Indonesian cuisine along with international favourites; Pravana River Cafe, a restaurant amidst the lush greenery of the Ubud jungle. Their iconic double-level infinity pool cascades down the valley side.
---
Astera Villa Canggu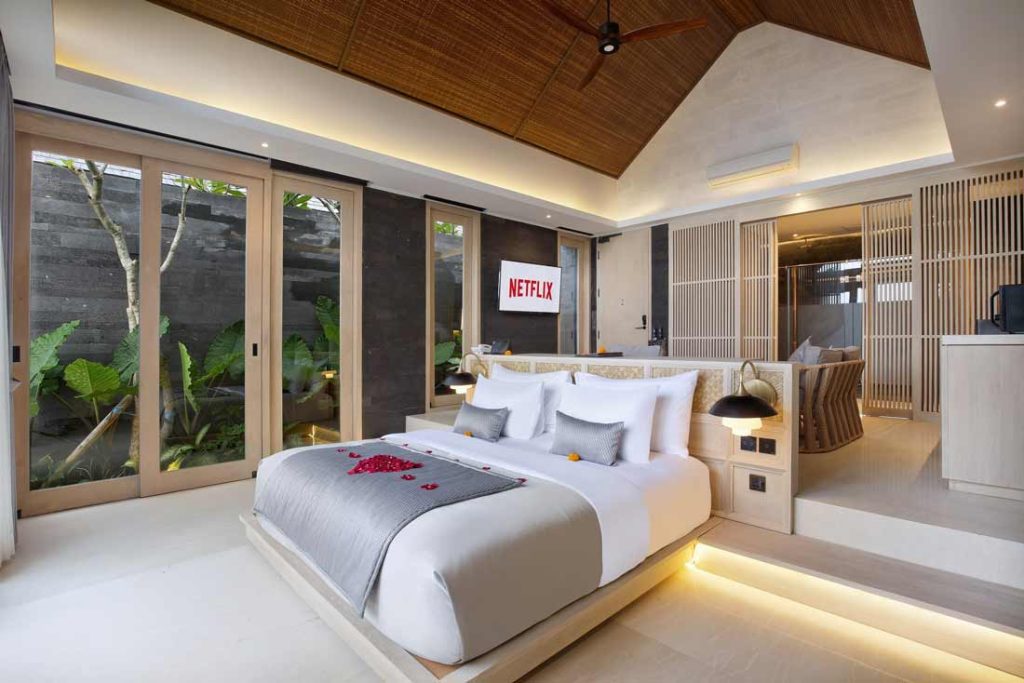 This villa resort sits on the edge of Canggu's rice terraces, with 12 private units comprised of three 'Smart One-Bedroom Rice Field View Villa with Private Pool and Jacuzzi' and nine 'Smart One-Bedroom Villa with Private Pool and Jacuzzi'. For those looking for a little extra privacy, with their own villa to call home this Nyepi, but with all the great facilities they need.
Inside each villa, you'll find everything you need and more. A plush King-sized Bed takes centre stage, with blackout curtains on the bay windows in case you want to sleep in. The room also comprises a lounge area, extended desk, and even a pantry area complete with microwave and dining equipment. Other built-in facilities include an LED TV with Netflix access, Bluetooth speakers, Spotify access — and of course, free WiFi. 
---
Cyrus Villa Seminyak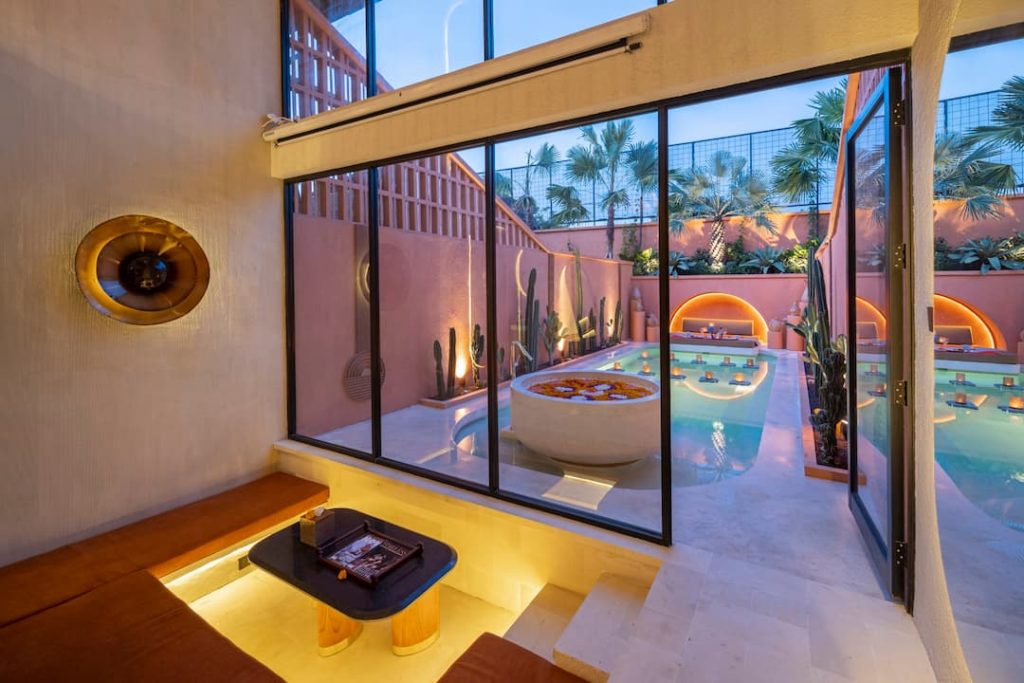 The Cyrus Villas present a stylish, Moroccan-inspired design with earthy and terracotta tones, accentuating the warm weather experience. This adult-only escape presents One-Bedroom Villas with Private Pools. The living space of each villa comprises an open and spacious loft: downstairs, a sunken lounge-meets-dining area overlooks the private pool and jacuzzi, also featuring a kitchenette/pantry equipped with all your basic needs.
Upstairs, a plush king-size bed awaits on the mezzanine floor, with a big LED TV with Netflix, looking out to the private pool. With free WiFi, Spotify, Bluetooth Speakers and more amenities.
Again, if you still don't know where to go, you can explore their many options for accommodation by chatting directly with Ini Vie Hospitality here: Chat Now