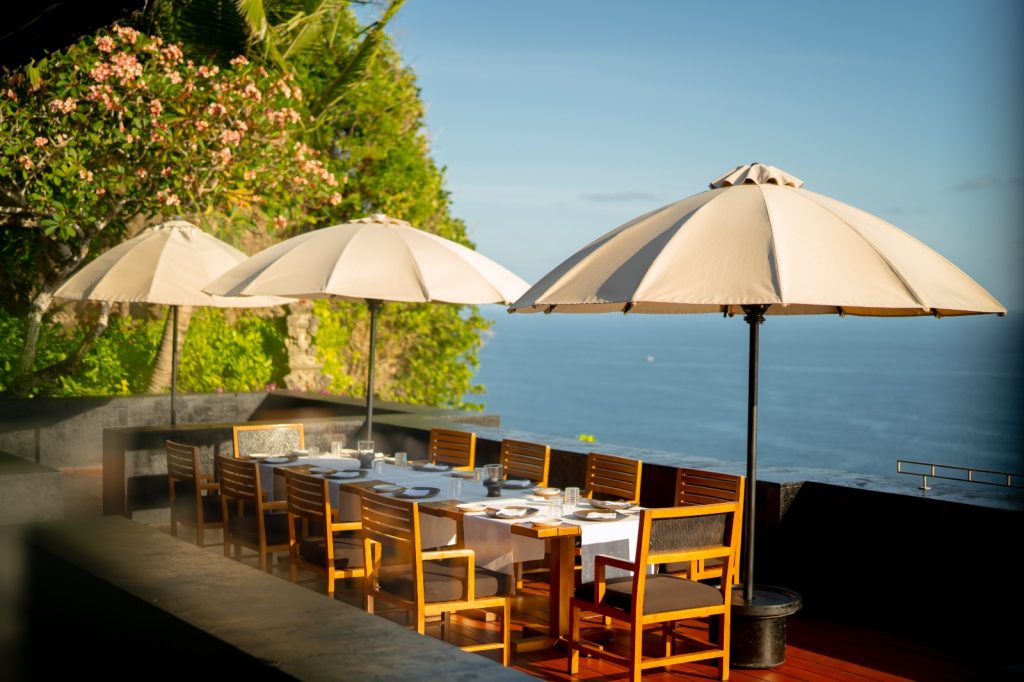 This summertime in Bali will be exceptionally indulgent as the luxury five-star Bulgari Resort Bali brings the Italian summer experience to the island through the vibrant flavours of Italian cuisine.
Available every Sunday starting from 9 July onwards, indulge in the exquisite culinary flavours and customs of Italy as they bask in the spellbinding vista overlooking the Indian Ocean during Italian Sundays at Sangkar Restaurant. Drawing inspiration from the Italian Sunday lunch culture, a beloved tradition that sees families and friends gather over leisurely and sumptuous meals.
Executive Chef, Stefano Nicodemo, has meticulously curated this delightful experience to bring families and friends together, spoiling them with a world of leisure and bountiful indulgences. Deeply rooted in Italy's rich culinary heritage, this weekly gathering is a celebration of food and connection, aimed to bring back the treasured Sunday lunch ritual.
Guests can dive into the flavours of Italian cuisine featuring a lavish spread of freshly baked bread and antipasti chockfull of sun-ripened tomatoes and briny olives to hearty pasta dishes, succulent roasted meats, and luscious seafood favourites such as oysters, prawns, and lobster tails.
Adding a touch of luxe and opulence, a special treat in the form of a tin of caviar is presented, showcasing the natural flavours of the ocean, along with the sparkling charm of prosecco to harmoniously blend with the bursting flavours of the mouth-watering Sunday lunch.
The weekly dining offer provides an idyllic destination for your slow Sundays, unwinding and enjoying the pleasures of the weekend full of laughter, lively conversations, perfect ambience and the comfort of each other's company.
Find out more about Italian Sundays here!
The Italian Sundays programme is available from July until September 2023. Reservations are recommended due to limited seating.
For more information or reservations, please call +62 361 847 1000
Bulgari Resort Bali
Jl. Goa Lempeh, Banjar Dinas Kangin, Uluwatu
+62 361 847 1000
bulgarihotels.com