Every once in a while, it is wise to cut yourself some much-needed slack and put the calm back into your life. Healthy surroundings tied together with a specialised holistic therapy is a recommended way to restore drained batteries. Through holistic healing in Bali, often tied to ancient traditions and customs, you can find a way to heal yourself naturally at all levels: spiritual, emotional and physical.
The first step is to actually make the time for treatment, tell yourself you need time to rebalance and realign – there's no shame in doing so because it is all an investment into a better you of tomorrow. Healing is a very personal process often aided by a combination of therapies from natural and holistic to active and energetic. The benefits of a healing retreat are numerous. Apart from healthy weight loss, you are bound to be filled up with high energy levels, supported by a boosted immune system, flaunt a radiant complexion and achieve a sense of deep calm, much needed in this day and age.
Healing in Bali can be found in many peaceful sanctuaries to fully embrace these special experiences. Most of these rituals are centralised in Ubud, an area that has for a long time been known for exuding a deep sense of calm and harmony.
---
Fivelements Puri Ahimsa
In the tranquil surroundings of the Ayung River, Fivelements, Puri Ahimsa is an award-winning eco-conscious Balinese authentic healing and wellness destination that is known worldwide. Focusing on designing high impact wellness strategies aimed at supporting the 'change-makers of today and tomorrow', Fivelements is proud to be the first of a new genre of wellness destinations bridging the wisdom of traditional healing cultures with innovative wellness concepts.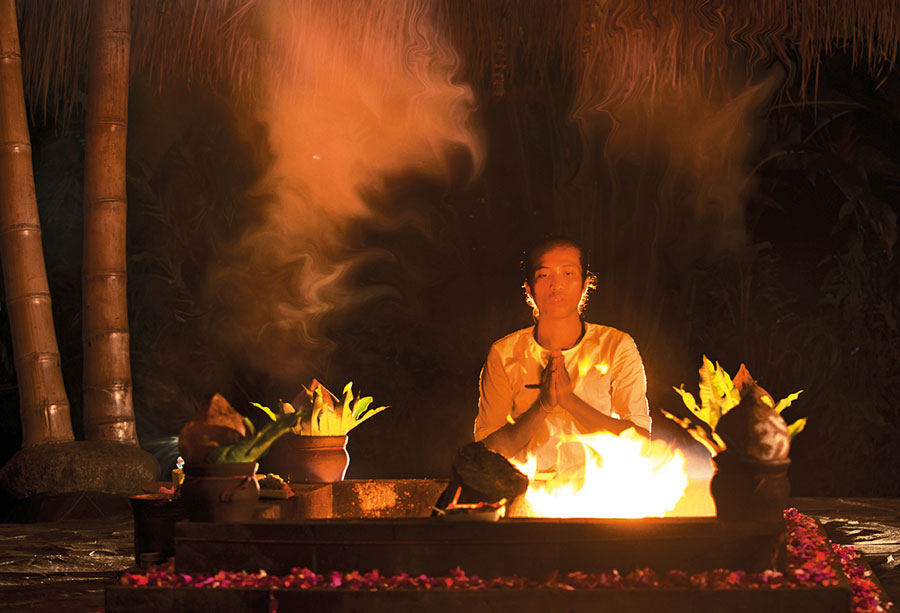 Up to this day, this clandestine eco wellness retreat has been awarded with over thirty international awards. Since its opening in 2010, they have been consistently noted for its sustainable initiatives and earned its position as an international leader in wellness concepts and design.
Fivelements takes on an integrative approach to organic healing and absolute wellness that ensures your physical, emotional and spiritual elements are given equal attention. Dedicated to creating a life transformation by learning to love and respect life, you are encouraged to nurture harmony through spiritual practices, nature and one another; a balanced Balinese way of living and their inimitable culture.
They took the inspiration from the Balinese concept of 'Panca Mahabhuta' that represents the five elements of ether, air, fire, water and earth. Following the Balinese philosophy of wellness and balance through the harmony of spirit and nature, Fivelements embraces the holistic therapies using the wisdom and perceptive of their healers that have been passed along through generations. By far, no other culture has been as recognised for the intensive study of healing that involves close initiation from being chosen by a well-known healer or high priest.
With the guidance of the island's most revered healers alongside wellness, sacred arts techniques and programmes, Fivelements has designed life transformation rituals that include deep massage therapies, prana life energy, water healing, beauty wellness treatments, blessing ceremonies, meditation and yoga. Each ritual is targeted for purification, balancing and regeneration.
With therapies taking place within the seven tranquil riverside healing rooms, The Healing and Beauty Sanctuary is the central point in this venue. One can embrace a private bathhouse that features a deep, river stone bathing tub with soothing chromotherapy lighting, a rejuvenation method which uses the visible spectrum of electromagnetic frequencies to cure diseases.
To provide inner strength and alignment to your overall wellbeing, the sanctuary and plant-based cuisine are ideally complemented with the healing philosophy of the Sacred Arts. Involving movement, creative expression and self-awareness, Sacred Arts promotes a deeper connection with one's inner core, setting free a greater capacity to balance and to take on external life choices.
Fivelements, Puri Ahimsa
Address : Banjar Baturning, Mambal
Telephone : +62 361 469206
Webiste : www.fivelements.org
---
Desa Visesa
Driving 30 minutes to the east side of Ubud, the holistic healing experiences at Desa Visesa are based on the philosophy of the authentic Bali Usada principles. This is traditional knowledge for the procurement of ailments with the use of Ayurvedic medicinal plants, herbs and spices. Here, you will get the chance to have a mild treatment at the Bali style bamboo huts to experience blissful sensations with serene views on the rice fields along with outdoor spa baths.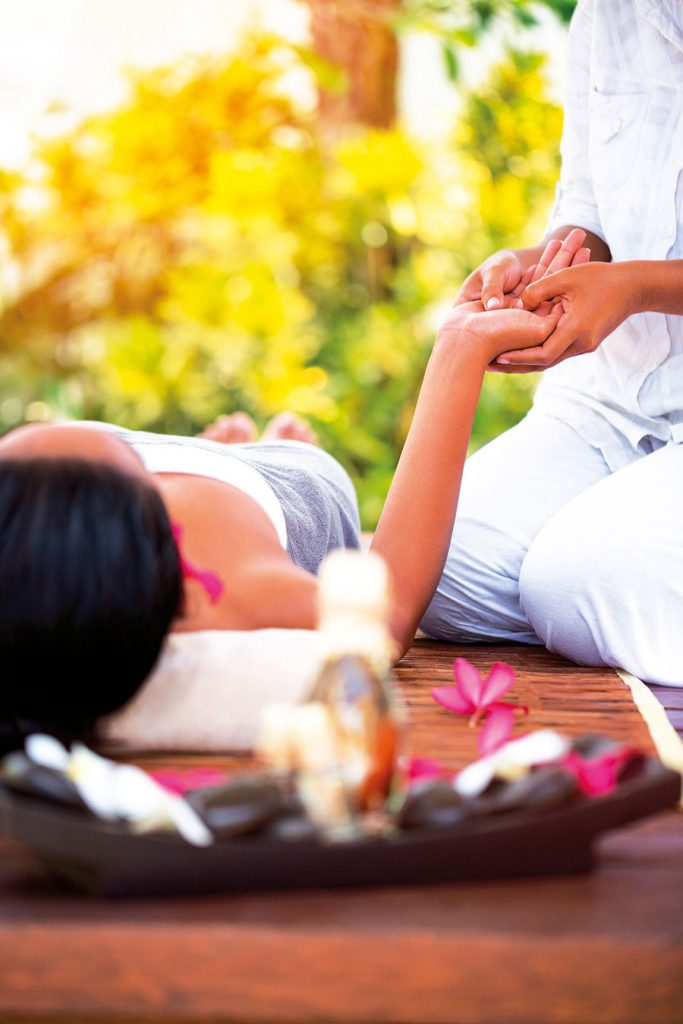 Whether your ultimate goal is fitness, detoxification, weight loss after pregnancy or just a health-boosting break, the resident experts will work together to create purposeful healing programmes for everyone to mend mind, body and spirit. Their main role is to be the guide for each participant as they go out of comfort zones towards higher goals, unrealised depths, new powers and a greater sense of steadiness.
During the healing experience, you will be taken care of by a well-known Balinese healer in private consultations. This treatment draws power from nature or spirits, and creates natural medicine from holy water, flowers and plants. The natural ingredients for masks and scrubs, such as white ginger, turmeric, papaya, rice powder and many others, come directly either from the Visesa permaculture gardens or local product suppliers. Offering blissful treatments with exquisite attention and care, Visesa Balinese Healing & Spa is an immersive experience that allows you to take a break from the stresses and habits of your daily life in order to focus on your physical, mental, and spiritual well-being.
Desa Visesa Ubud
Address : Jalan Suweta, Bentuyung Sakti, Ubud
Telephone : +62 361 2091788
Website : www.visesaubud.com
---
Mandapa
A short drive to the north, you can regain and transform your life through an emotional detox at Mandapa, a Ritz-Carlton Reserve. Using a unique approach to integrate Neuro-Linguistic Programming, Neuro-Associative Conditioning, Emotional Freedom Techniques, Matrix Reimprinting and Theta Healing, you will be guided on a significant personal journey to release, heal, access deep parts of your psyche, maximise your potential and connect to the divine within you. This is one of the more luxurious destinations for healing in Bali.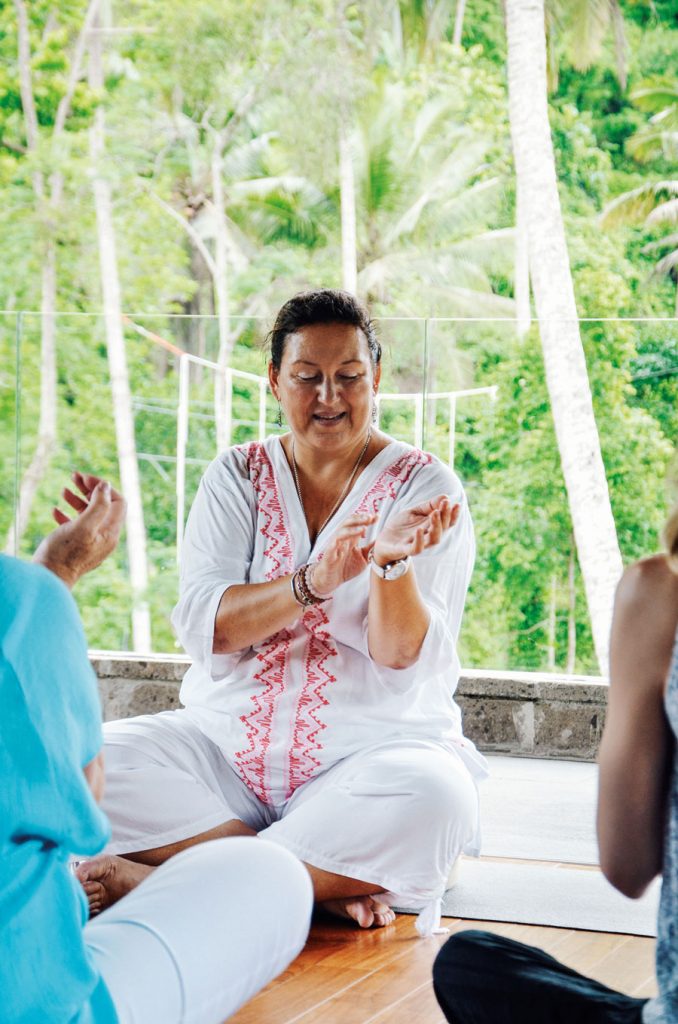 The Emotional Freedom Technique has been proven to release negative thoughts and emotions that may be holding you back from achieving your highest potential. Quick and effective, this technique offers significant relief and also has the ability to resolve physical issues such as pain and cravings, as well as addictions, fears, phobias or past traumas. It uses the traditional Chinese medicine meridian system that has been used in acupuncture for thousands of years. This medicine has a long history of resolving physical and emotional health issues to create a new empowering reality.
Another powerful transformational alternate therapy technique that is especially useful for dealing with trauma from the past is Matrix Reimprinting. Combining inner child healing with advanced Emotional Freedom Techniques, this therapy re-imprints one limiting experience and creates harmony by resolving and changing the traumatic memories.
At Mandapa, you can also join a session of Peak Performance Coaching. With a one-on-one conversation and guided exercises, you can discover how you see yourself and how to change the aspects that no longer serve you well in this life. With the aim of gaining greater internal awareness, this session is expected to result in higher energy levels, increased clarity and greater enjoyment as you choose how you want your life to be. This is the perfect program for those currently facing important decisions.
Mandapa, a Ritz-Carlton Reserve
Address : Jalan Kedewatan, Ubud
Telephone : +62 361 4792777
Website : www.mandapareserve.com
---
Taksu Spa
Back in Ubud, a mere stroll away from the village centre, is Taksu Spa. Set in a lush jungle, Taksu is home to a Day spa, a Garden Café with an award winning Raw and Vegan menu with a la carte & gluten free choices. There is a small number of Yoga classes, Yoga Teacher Training and the Taksu 'Healing Haven', coming together to create an all-encompassing wellness centre.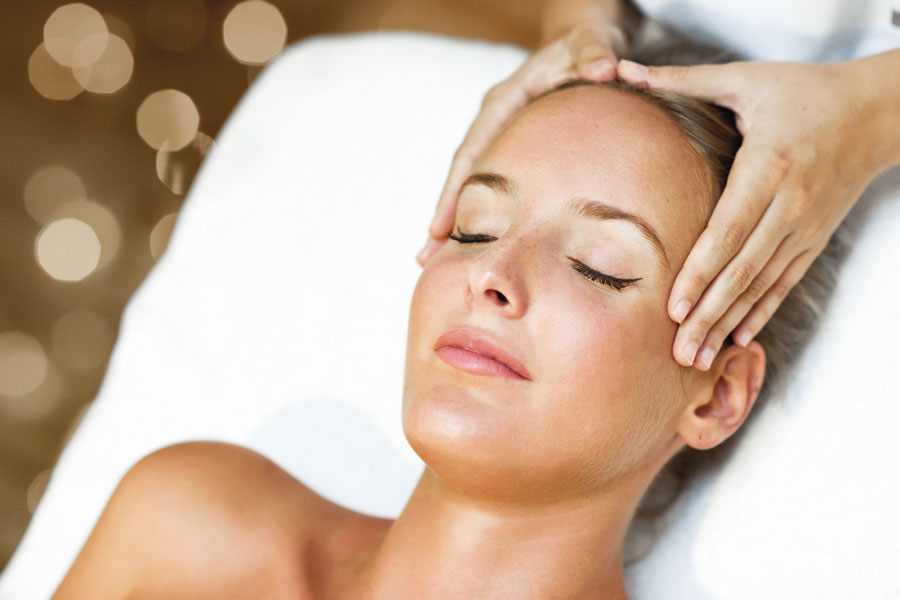 When it comes to a deeper sense of rejuvenation, people flock to the 'Taksu Healing Haven' for Access Consciousness, Balinese Pranic Healing, a Doctor who can take care of your Gut health and Anti Aging Nutrition, to Ozone Therapy, Sound Healing and Theta Healing.
Have you ever felt as if the thoughts in your head are getting too crowded, as if you've over-loaded your computer memory? What if, like a computer, you could empty your 'trash' with a push of a button? Through an Access Consciousness® experience called The Bars®, you can.
Theta Healing on the other hand works by utilising the power of our natural brainwaves to access the subconscious where we create a deep, positive change instantly. It works on all levels of your being including: physical, emotional, mental and spiritual by clearing the blocks and obstacles that are preventing you from achieving your fullest potential in life.
Both of these techniques, as well as the others, allow you to take away positive changes for your ongoing health and well being. Unique experiences available in Taksu.
Taksu Spa
Address : Jalan Goutama Selatan, Ubud
Telephone : +62 361 971490
Website : www.taksuspa.com
---
Four Season Jimbaran Bay
Travelling far to the southern part of the island, in Jimbaran, Four Seasons Jimbaran Bay has recently announced the power of Chakra Balance Massage. Combining ancient philosophy of healing in Bali with the modern wisdom of the Aura-Soma® Colour Care System through the power of touch, this healing treatment is expected to create a soul-deep spa experience that unlocks emotional blockages, leaving you feeling lighter and in complete harmony with the world.
Meaning 'light body', Aura-Soma® uses the vibrational power of colour to rebalance the body's seven main chakras or energy wheels. Containing the living energies of plants, essential oils, gems and crystals, each of the Seven Aura-Soma® chakra oils targets specific chakras. To induce a meditative-state that enables your emotional and physical release to happen, this sensitive 90-minute treatment at Healing Village Spa combines audio, breathing and gentle massage.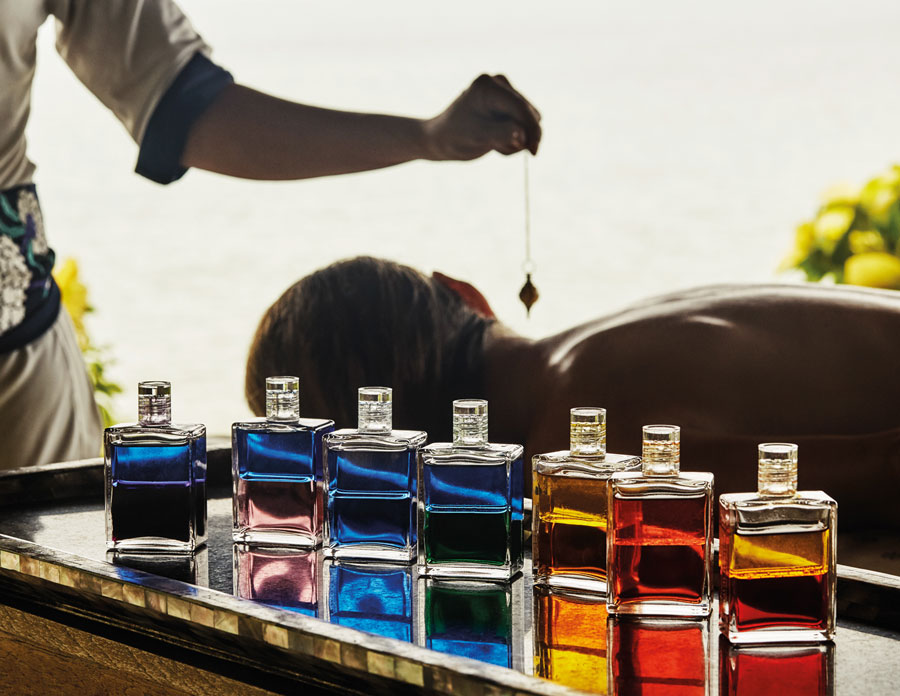 The lightest of touch can assist in releasing the deepest pain held in the body. The Chakra Balance Massage treatment is all about connecting to your energy centres, pacifying the nervous system and allowing a flow of energy through the chakras. As opposed to a deep tissue massage, the focus is on touch and connection rather than muscle manipulation. This is a journey of emotional release, so be prepared to open up, that's what healing in Bali is all about.
In this sensitive experience, the balancing massage brings harmony to both the seen and unseen forces of nature, just like the Balinese basic principles of Sekala and Niskala which takes that neither of them can exist without the other. During the treatment, the therapists use Aura-Soma® Equilibrium bottles, Quintessences and Pomanders, corresponding to the seven chakras: the Deep Red pomander promotes 'energizing', Orange 'insight', Yellow 'happiness', Green 'space given', Blue 'peace', Violet 'calming and transformative', and Magenta 'caring and compassion'.
This sensitive and subtle Chakra Balance Massage with Aura-Soma® is presented at the beachfront of Jimbaran Bay and within a traditional Balinese garden. Eleven treatment rooms are available, including three couple's suites and three ocean-edge pavilions, while the new Nirvana Shanti Bale offers an unparalleled venue for spa treatments, yoga and meditation in a private corner of the resort, right by the Indian Ocean. For added relaxation, luxurious men's and women's changing rooms offer hot and cold plunge pools, saunas and steam rooms – such a perfect introduction before the treatment to enhance the effects.
Four Seasons Jimbaran Bay
Address : Jimbaran Bay, Jimbaran
Telephone : +62 361 701010
website : www.fourseasons.com