A two-in-one beauty salon brings specialist treatments for those in need of pampering and a glam up in the Bukit area of Jimbaran. Located on the first floor of the increasingly popular Sidewalk Mall, Lash Inc and Nail Inc offer premium services for eyelash extensions and nail art respectively to their customers.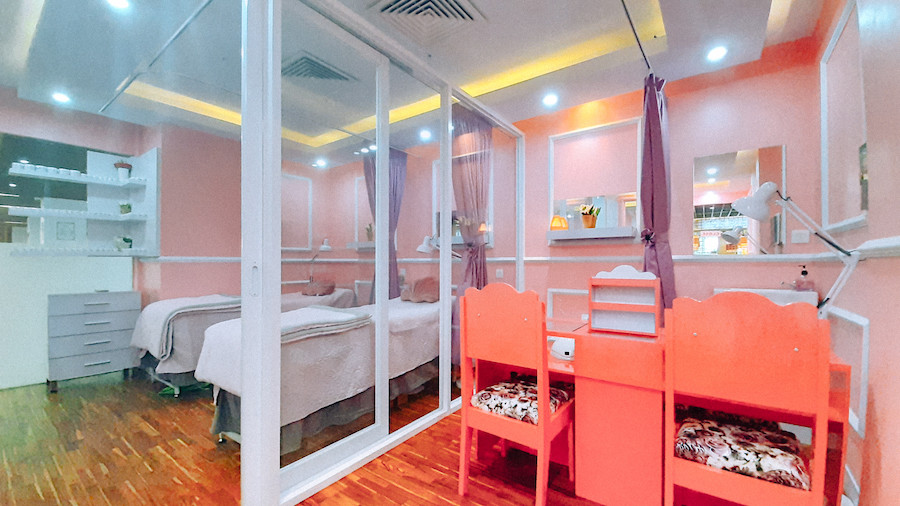 Whilst lash and nail salons can be found all around the Bali, Lash Inc and Nail Inc are here to change the game with their more premium offerings. When it comes to such detailed work, it's important to have a certain level of experience, that's why the technicians for both of the lash extensions and nail art are internationally trained. Coming in close second for ensuring quality is what products are used, and both Lash Inc and Nail provide their customers with exceptional imported products, all sourced from Germany.
Upon entering you'll see that, beyond the chic and friendly decor, the salon presents a space that is relaxing and comfortable. At the same time, the space ensures the utmost professionalism: clean and hygienic, complete with the right lighting and brand new equipment.
Lash Inc – Eyelash Extensions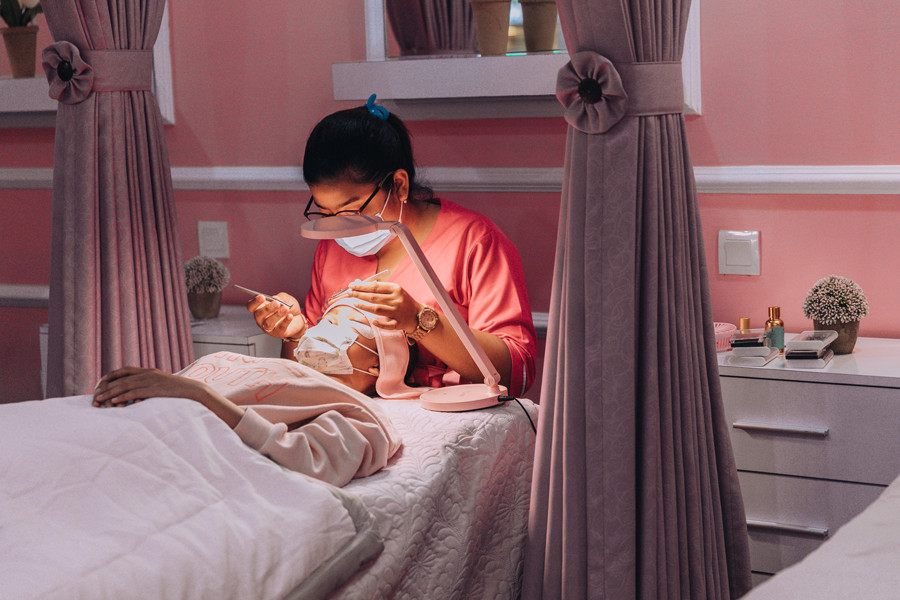 Lash Inc has been open longer. Previously operating in another location, they have built up a fanbase of loyal customers who continue to enjoy their services. This relocation to Sidewalk Mall aims to expand their eyelash extensions in Jimbaran. The services provided inside Lash Inc include multiple differing styles of eyelash extensions with the best and safest technique of eyelash extension application.
The demand for eyelash extensions in Bali and Indonsesia is growing, and the salon marks the first of a planned chain of salons which will roll out across the country.
Nail Inc – Nail Salon
Operating within the Lash Inc salon, Nail Inc expands the services of this beauty destination. Nail Inc is set to provide lovers of nail art with fresh and exciting designs all set on the best quality nail extensions. Nail Inc also fills a demand for nail art and a nail salon in Jimbaran, offering manicures, pedicures, nail gel, acrylic nail extensions and more.
Beyond their services, Nail Inc also wholesales their products imported from Germany. The group, with direct access to their German supplier, offers their premium products — currently not available in Indonesia — to other salons around Bali or Indonesia.

Give your eyelashes and nails the pampering they deserve by booking your appointment at Lash Inc and Nail Inc.

Lash Inc and Nail Inc
Sidewalk Jimbaran, First Floor
WA: +62 85792931420
Instagram: @lash_inc_bali and @nail_inc_bali
Facebook:Lash Inc Bali
Website