Continuing to thrive in developing all-natural skincare, Sensatia Botanicals launches their new Aloe Vera Botanical Gel, which is applicable for usage from head to toe.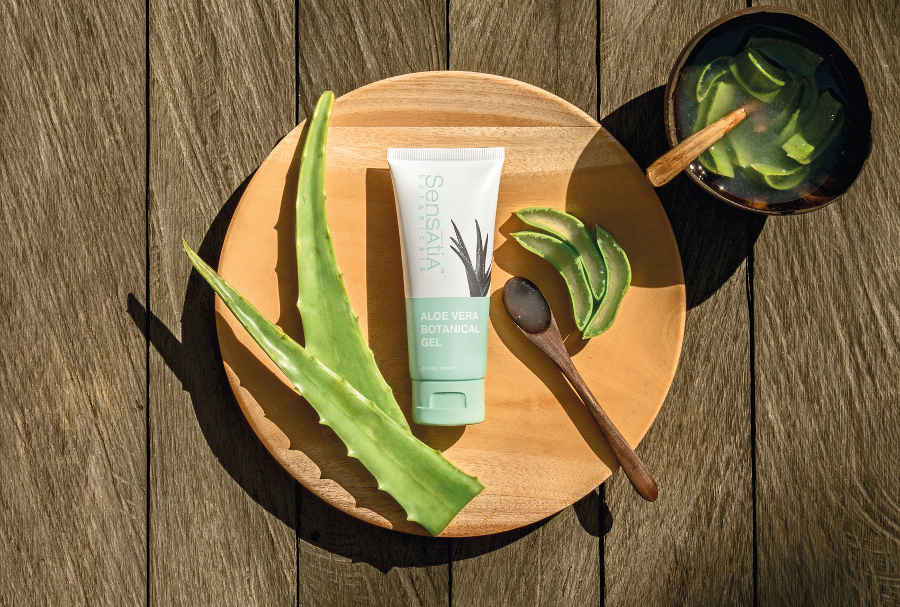 Aloe vera gel has been known to have several properties that are effective in treating a variety of skin conditions, from dry skin, hair and scalp problems and many more. Containing 96% aloe vera juice, this Aloe Vera Botanical Gel is formulated with a mixture of carefully selected plant actives that work just as well as the natural properties. Featuring gotu kola leaves and lavender oil, this multi-purpose gel is rich in amino acids, fatty acids and numerous potent phytochemicals that can help calm inflammation, build collagen and improve circulation.
Designed for regular usage from head to toe, the Aloe Vera Botanical Gel has a multi-dimensional effect on skin, hair and nails. It is a great moisturiser for skin and has been known as one of the leading therapies for sunburns. When used as a hair mask, it can help to promote hair growth and eases an itchy scalp. It can also be used as a hand mask to moisturise and strengthen nails.
Sensatia Botanicals
Stores are found in Nusa Dua, Kuta, Ubud, Sanur, Seminyak, Canggu & Denpasar
For a full store list or to shop online, visit their website.
www.sensatia.com