For the first time in Indonesian history, Hollywood blockbusters chose the Indonesian archipelago as the destination for their Asian press tour. Brought in by Sony Pictures (Indonesia), the events had big name actors Chris Hemsworth and Tom Holland enjoying the Bali beaches as part of their promotional tour. 
Whispers of the arrival of 'Thor' and 'Spiderman' of Avengers movie fame had already leaked its way through social media— the reason why they were on the island remained a mystery, however, with many assuming the two stars were simply on holiday.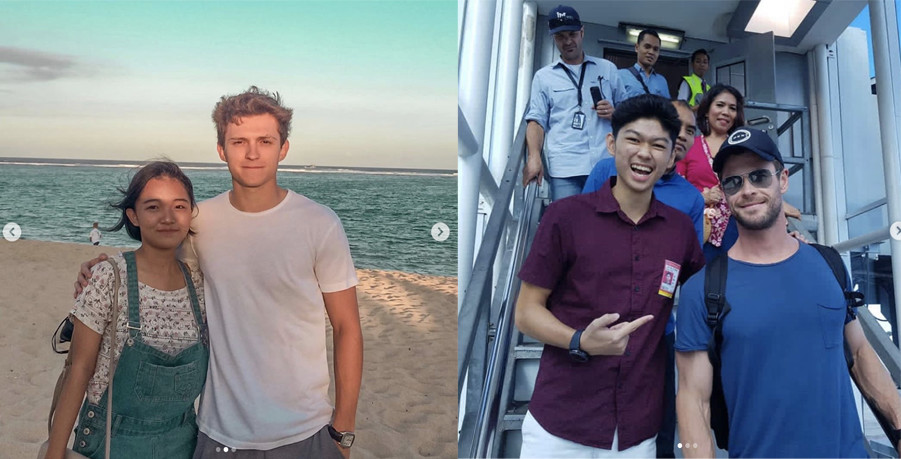 In fact, the two 'Marvel superheroes' were here officially, brought in by Sony Pictures (Indonesia) to promote up coming Sony Pictures movies 'Men in Black International' and 'Spider-Man : Far from Home'. 
On 27 and 28 May 2019, at two very secret events, the two made their official appearances to crowds of media and chosen 'fans' from Marvel communities and other movie communities found around Indonesia and Asia.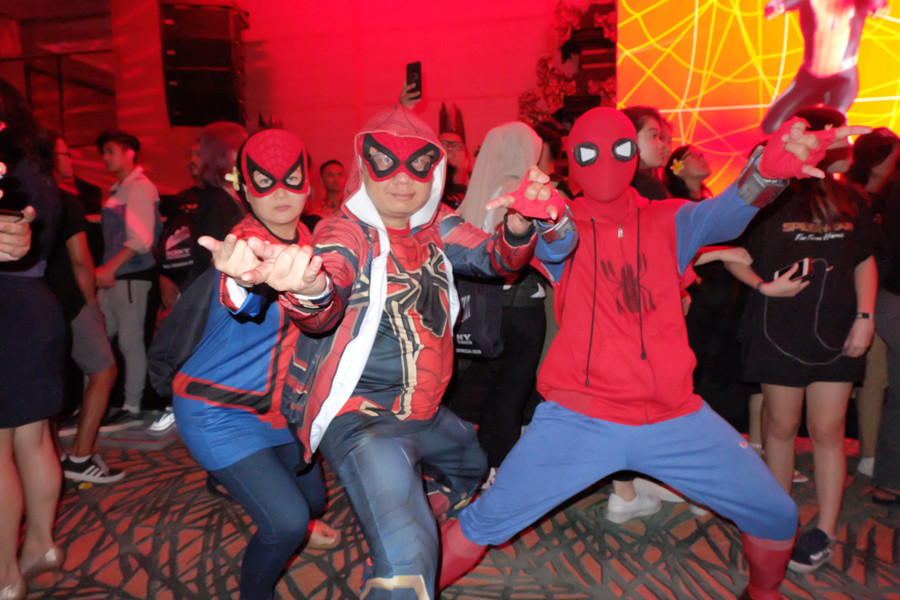 For what is known as a movie-junket or press-junket, 27 May 2019 had Chris Hemsworth and Tom Holland walking the red carpet (separately) for TV interviews, selfies with fans and of course a talk on stage. An official press conference was held on the 28 May 2019, also with the actors. 
Spider-Man : Far from Home was the first to be promoted at the movie-junket. To celebrate this historic moment in Indonesian movie history, the parade was opened with Balinese style and pomp, as a Balinese Barong and a line of gamelan players paved the way for the on-screen Peter Parker, young Tom Holland. The 22-year old admitted it was his first time ever to Indonesia, and pronounced that he would certainly be back.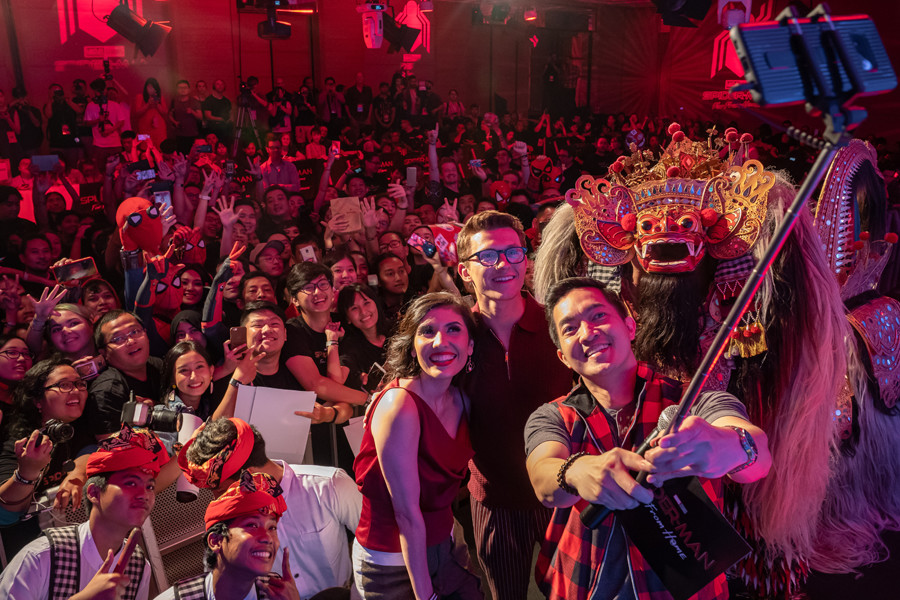 The following Men in Black International parade was preceded by a group of Kecak dancers, donning a mixture of Balinese sarong as their bottoms but black tie, suits and black sunglasses completing the look, merging the Men in Black agent look with local culture. A great way to promote Balinese culture on an international stage and penetrate pop culture like never before.
Chris Hemsworth, promoting his role as Agent H in the new take of the classic sci-fi movie, walked out to a room of screaming fans, before showing off his Indonesian language skills on stage – something he had learned whilst at school in Australia.
Both actors received a heavy dose of affection from movie fans at the events, and before leaving stage were given an Indonesian memento – a wayang kulit (leather shadow puppet) fashioned into their characters in their respective movies. 
The high-profile, international events are likely to further put Bali, and Indonesia, on the global map, a pivotal moment in world recognition of the archipelago as a huge market for movies and of course for business.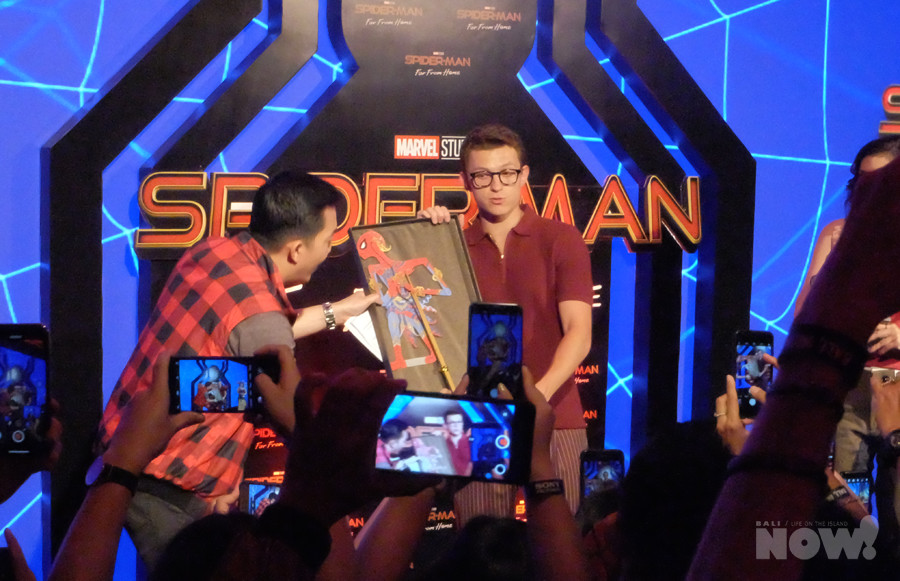 We have no doubt that both Chris Hemsworth and Tom Holland enjoyed the island atmosphere over the usual city-focused events these movie tours would take them on.
More information:
Men in Black International
Spider-Man : Far from Home