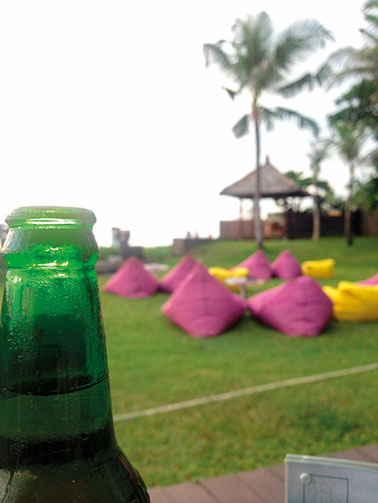 You may not know it, but Bali just averted a serious disaster: the banning of beer sales in minimarts and small outlets and informal sellers! This was proposed by the Minister of Trade to safeguard Indonesian youth from intoxication due to the ready availability of beer in the many thousands of minimarts, all over the country, and was passed by parliament.
Sadly there was no mention of banning smoking, nor even of doing an age check at outlets rather than a complete ban. These don't seem to be under consideration.
Anyway at the last minute Bali was given special dispensation as a tourist area after some serious protests were lodged. So you can again enjoy your "cold ones" on the beach or in your hotel at reasonable prices.
I know many people love that special moment under the trees or umbrellas on the beach when a vendor brings an icy cold drink.
But please do this responsibly so there's no reason for the authorities to take this privilege away. Let's get rid of this lingering image of shirtless boys staggering down the streets, cans and bottles in hand, shouting and causing trouble. That's not how to enjoy Bali and is quickly going to kill Bali's special status. So please enjoy your beverages, but slowly!