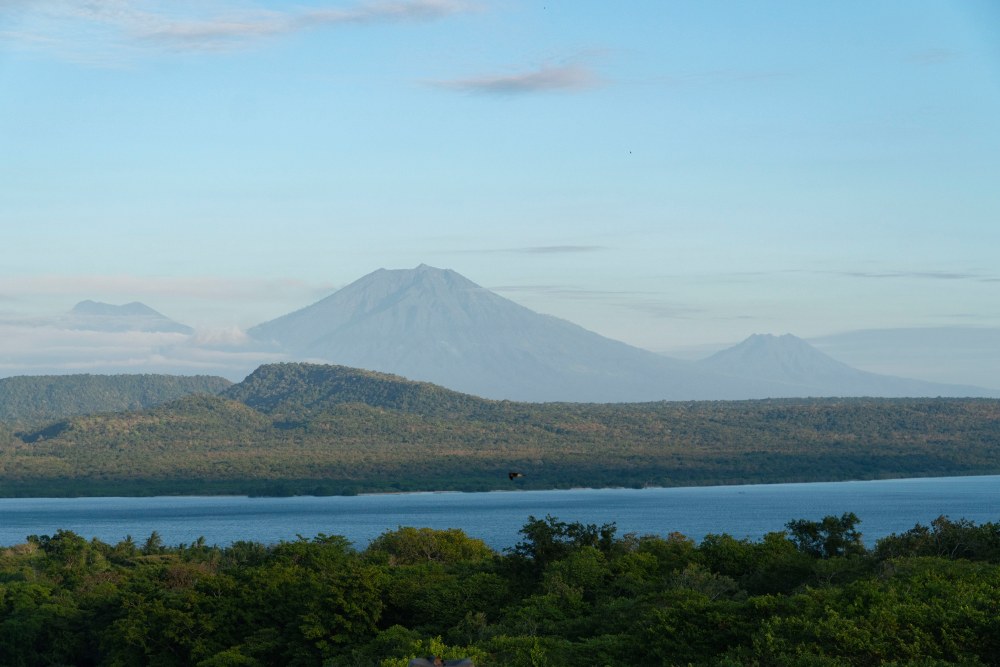 On a far-flung corner of Bali, the distant West Bali National Park invites visitors to explore the riches of the island's natural environment. Home to an array of flora and fauna living in the park's variety of habitats, it is a destination for birdwatchers, nature lovers and escapists, far from the distractions of everyday life.
West Bali National Park may seem like an age away, being roughly a four-hour drive from Denpasar. However, distance should not dissuade curious travellers, as a visit to this part of the island is an eye-opening experience, presenting a side of Bali vastly different from what many experience in the lifestyle-heavy south.
The national park is found at the very northwestern tip of the island, occupying a substantial 190 square kilometres of land and sea. Much of this is located on a vast peninsula that juts out towards east Java, where the majestic Mt. Ijen and Mt Baluran tower on the horizon.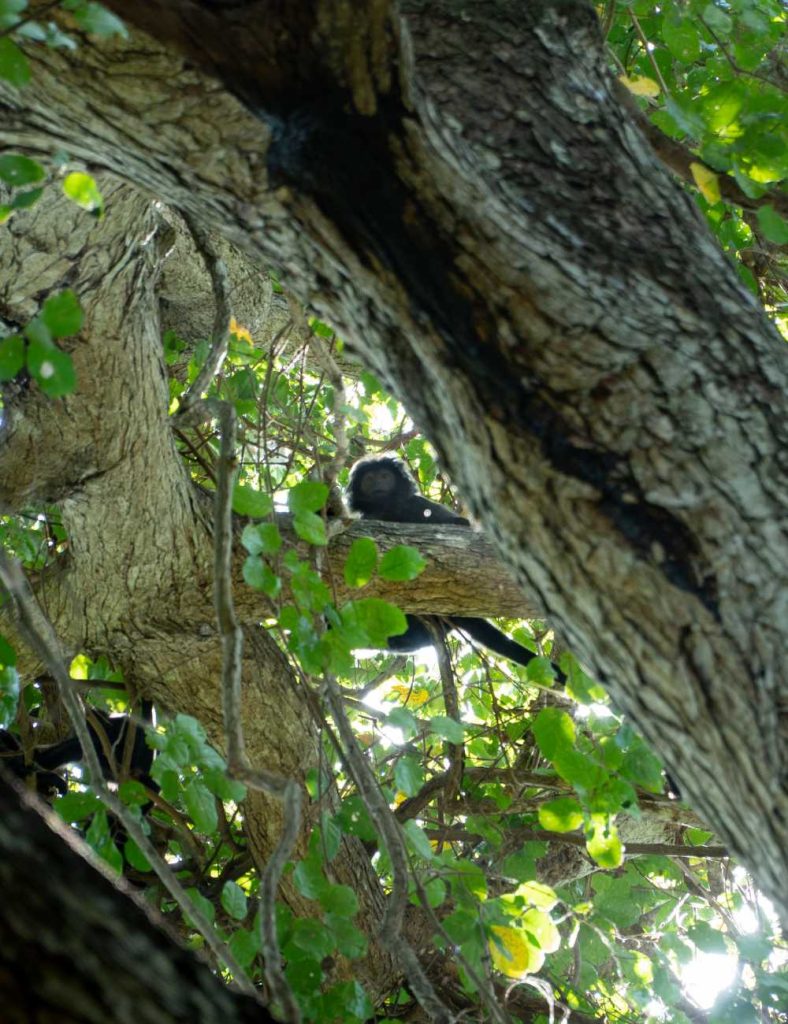 What is perhaps most intriguing, and what makes West Bali National Park such a great playground for nature lovers, is that it is home to a variety of different habitats. It is dominated mainly by monsoon forest, which sprawls across undulating hills and into valleys; but this transforms into a contrast of rainforest and savannah terrains in different areas, each a host to different vegetation and wildlife. Along the coast, a thick, tangling mangrove forest binds the borders of land and sea; and underwater, thriving coral reefs are a world of their own.
A Wildlife Wonderland
With such a patchwork of habitats, this sprawling garden of wilderness is home to 175 species of plants, 110 species of coral and hundreds of species of animals, some of which are found exclusively in this quiet little nook of Bali.
Commonly seen are wild deer that roam and graze the forest floor in groups, as well as long-tail macaques, who are far more reserved than their thieving cousins in Ubud and Uluwatu!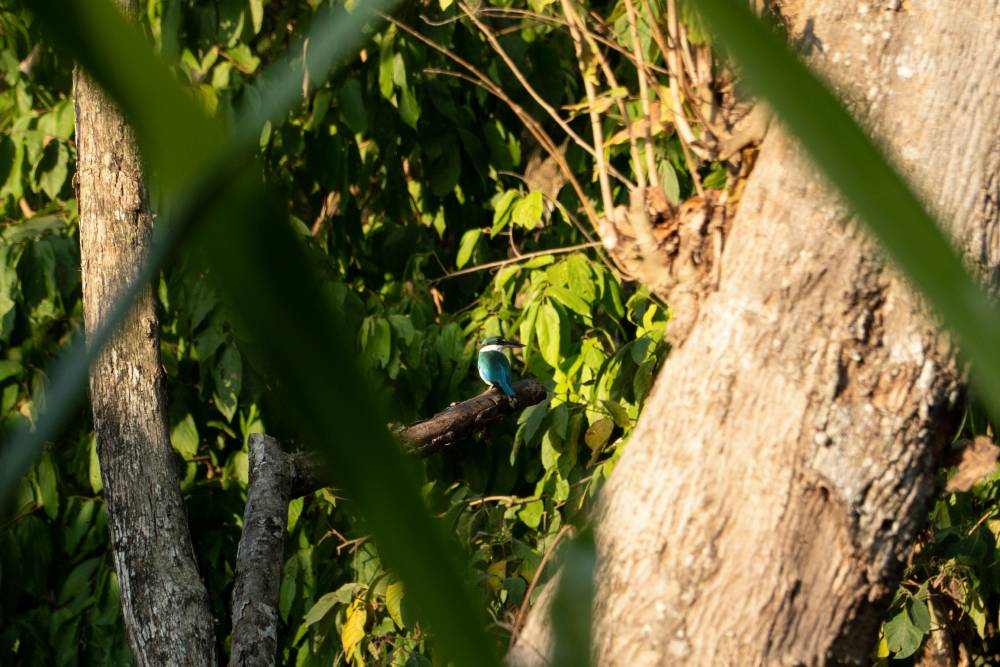 However, there are other very unique mammals that call this forest home. These include the Southern Red Muntjac, often referred to as barking deer, who are small deer about the size of a dog. Another monkey species is found here too, the endangered Javan Langur, or Ebony Lutung, endemic to Indonesia. Adorable monkeys with big, dark glassy eyes and shining black fur. They are hard to spot in the canopies, where they feed mainly on leaves. Also roaming the park are wild boar, feeding in the lowland scrub by day, or foraging between trees at night; wild luwak (civet cats) traipsing from the tangling mangroves to the forest floor; giant tree squirrels hopping between high branches; swopping large flying fox; and Sunda leopard cats, said to be dwelling deep in the forest.
The national park is really a birdwatcher's paradise. According to the late Victor Mason, author of 'Birds of Bali', flamboyant birds were found across the island. But with land-use change and habitat loss, many of them find refuge in the safety of the park. Now, you may not consider yourself an ornithologist, but when you're under the branches trying to spot the Chestnut-breasted Malkoha having heard its distinct call ("kuk-kuk"), that may very well change.
Yes, there are 160 different species of birds recorded at West Bali National Park, each presenting a spectrum of hues and colours, like the Green Pigeon, the dazzling sapphire coat of the Collared Kingfisher, or the bright orange of the Rufous-Backed Kingfisher. The small and colourful birds are best seen early in the morning in quiet alcoves in the mangrove estuaries where they feed. Rare birds like the endangered and endemic Jalak Bali, or Bali Starling will also be spotted thanks to great breeding programs on the island. Less common nowadays are sightings of Crested Serpent-eagle and Javan hawks, who once regularly glided above the tree line in the afternoons — but you might get lucky!
Enjoying the Surroundings
Now, you don't have to be a forest explorer to enjoy a visit to West Bali National Park. Whilst the forests and wildlife are certainly the main draws, there are other ways to enjoy the natural surroundings.
For one a trip to Menjangan Island is a popular experience, where a jukung boat takes you out to this island found 8km off-shore. Named after the Balinese word for deer, you'll find many roaming the beaches here, but it's actually a great spot for snorkelling and diving, especially 'wall diving'.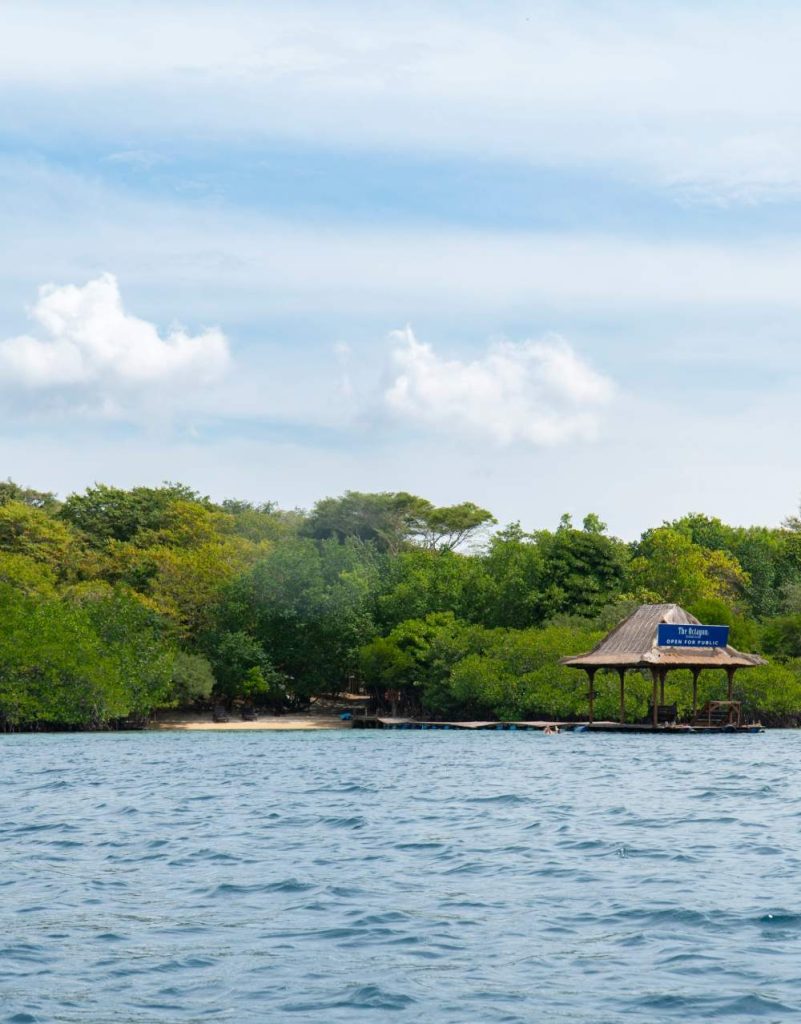 Many of the resorts are located around Pejarakan Bay, a calm-watered, mangrove-lined inlet where visitors can kayak and swim in the open waters, with some great little coral reefs to explore whilst snorkelling too. On the east side of the bay, you will also find Banyuwedang Hotspring, a public hot spring pool in the thickets of the mangrove.
Generally, the West Bali National Park is a place to get away. Whether you trek through the forests, birdwatch around the mangroves, go snorkelling or simply enjoy the quiet and natural scenery with a book in hand, this distant destination is escapism at its best.
Practical Guide to West Bali National Park
As a monsoon forest, the national park changes dramatically in the wet season. It is generally best to go during the drier months (June-August) as the deciduous trees lose their leaves and make it safer to trek, and easier to spot animals. It also generally has better weather and climate at this time.
We highly recommend that you trek in the main national park area with a local guide, this makes for a better experience and will take you deeper into the wilderness. Go to the Ticketing Office at Labuan Lalang (Kantor SPTN, Labuan Lalang) to find a guide. This is also where you must go to book a boat trip to Menjangan Island. Note that there are entrance fees for the park (IDR 200.000 for foreigners and IDR 10.000 for Indonesians) and additional fees of the same amount to visit Menjangan.
Finally, getting to West Bali National Park takes roughly a four-hour drive. There are many routes to get there, including the road to west Bali (Jl. Raya Denpasar-Gilimanuk) which is the shortest but busiest; through the central highlands of Bedugul, offering great views and a place to pitstop before heading down the north coast; or the most scenic route is going north just before Medewi, up Pekutatan, with quaint village roads and beautiful rice fields and valleys.