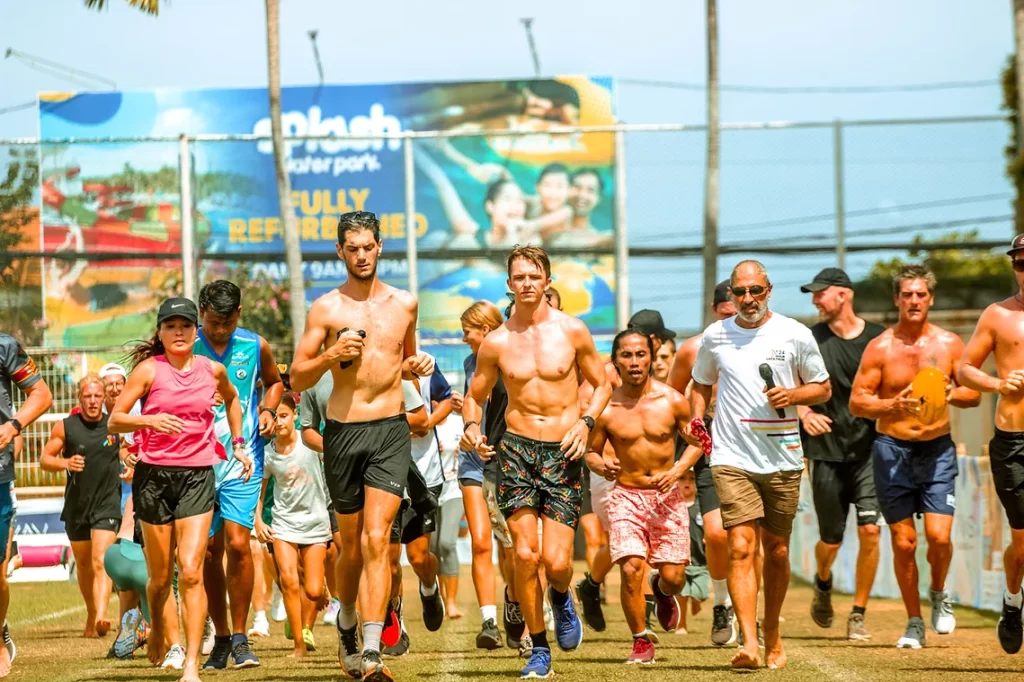 On 16 and 17 September 2023, you're invited to take part in a community initiative to raise funds for mental health services here in Bali. The Shuffle and Strides 24-hour Lapathon Fundraiser 2023, powered by Cross Hotels and Resorts, will take place at Finns Recreation Club, Berawa, and is set to be an inspiring challenge for those looking to help a great cause.
Shuffle and Strides was founded by two young Australian men, Jack Ahearn and Nick Royan, who lived in Bali before the pandemic. Witnessing the hunger crisis firsthand, Jack Ahearn ran the 4x4x48 challenge, followed by a cross-island run raising money for over 100,000 meals. Being long-time friends working in the mental health sector, they also noticed the crisis situation in the local population, who had lost their jobs and ability to provide for themselves.
Starting the Shuffle and Strides community, they aimed to support the needs of a positive community focused on mental health. Today, Shuffle and Strides has become a locally registered foundation of Indonesian residents who see and support the need for mental health support.
The 24-Hour Lapathon event takes place from 10am at 16 September, right the way through to 17 September. Within a period of 24 hours, participants are invited to walk, jog, dance or run around the track prepared on the Finns Recreation Club football field — Participants can get on the track for how many hours they choose within that 24-hour period but must pledge a minimum fundraising quantity to take part.
Throughout the 24 hours the field area will feature 5 great bands, a comedy show, motivational speakers sharing their experiences around mental health, a bazaar, and food and drink vendors for supporters and cheerleaders to enjoy. This is a family-friendly event featuring a bouncy castle, slip-n-slide, pie eating contest; and for the adults, massages, ice baths and a beer garden will be set up as well.

The event aims to raise awareness and education about mental health for Indonesian residents, with individuals signing up for their own goals of distance or time. Teams or corporates can also participate in the lapathon as a team-building activity or as individuals. Proceeds go to support mental health in Indonesia!
For more information or to take part head to  rightreasons.net/lapathon2023