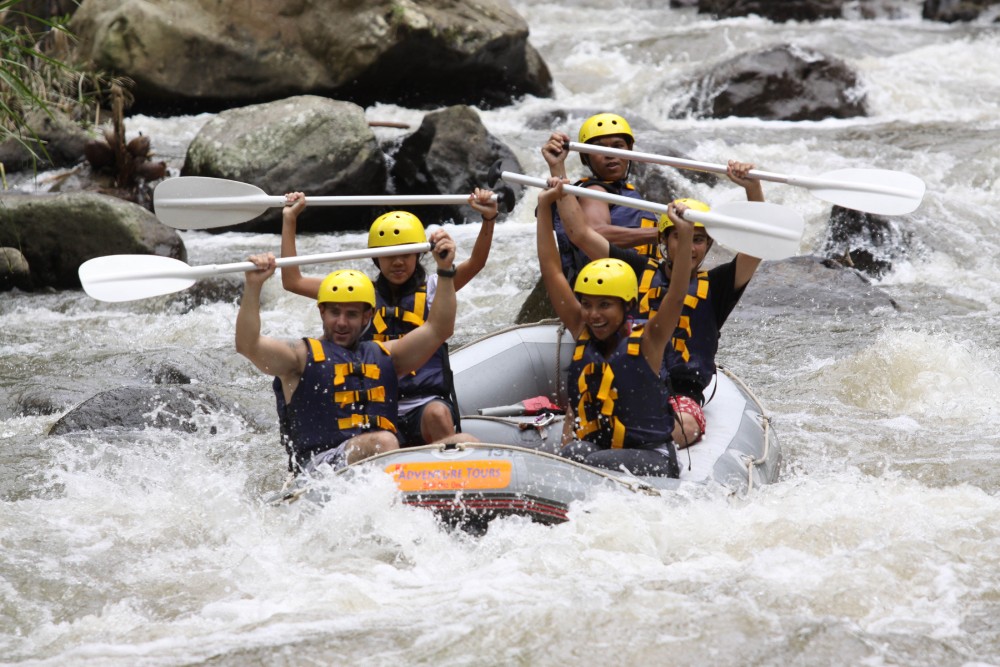 When it comes to thrills and outdoor activities, Bali has no shortage of hair-raising, heart-pumping and adrenaline-filled activities to choose from. A popular outdoor pastime one can experience in Bali is of course white water rafting and Mason Adventures is ready to take you on this exciting downstream excursion.
With over three decades of adventure experience, Mason Adventures is renowned as being a leading adventure company in Bali, offering a series of terrific recreational outdoor experiences including their highly sought-after white water rafting tour down the Ayung River.
Their white water rafting tour is Bali's longest raft tour spanning 12 kilometres. But why is Ayung River such a hotspot for water activities? Besides the fun factor and the scenic journey through the enigmatic Ayung River, it is broad and diverse, full of bumps, drops and turns to challenge and rouse even the most daring daredevils.
Offering no ordinary rafting experience, Mason Adventures' rafting tour combines the sheer thrills of white water rafting with a sumptuous buffet lunch, top-tier service and safety procedures by expertly trained professionals, and luxury facilities.
Mason's rafting adventure begins at the Ubud Adventure Centre, where safe electronic lockers are at your disposal to store your belongings and change your clothes before taking a shuttle to the rafting reception centre. You'll then be equipped with the rafting gear and be given full safety instructions.
Available for adventurers aged 5 to 65 years old, and covered by insurance, the duration of the rafting tour will take approximately 3-5 hours. Mason Adventures merges the adrenaline of high-speed water activities with the spellbinding natural surroundings, offering Class 2 and Class 3 rapids.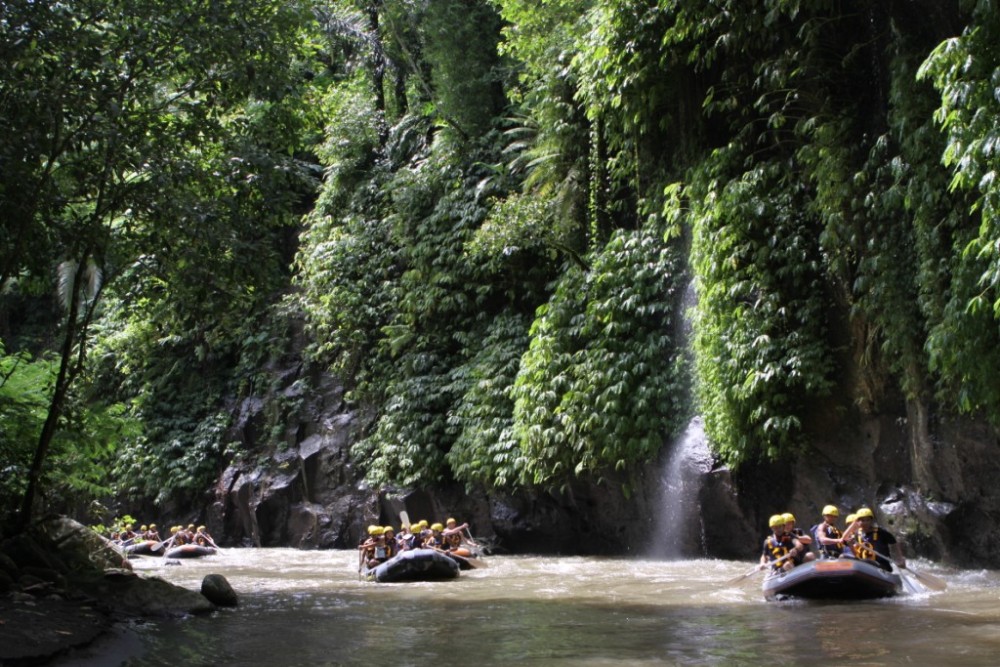 You'll thrash and splash down the river as you pass dense rainforests, sprawling rice fields, majestic waterfalls, traditional villages, and carved stone walls along the way. You can even make quick stops along the way for photo ops. By the end of the tour, you'll be taken back to the Adventure Centre for showers, lunch, and the chance to unwind.
At Mason Adventures, guests can expect jaw-dropping experiences and world-class services run by a team of highly experienced guides and staff. Equipped with luxury bathroom amenities, GPS-controlled bus transport, reliable safety gear, and a fantastic restaurant for lunch, you'll be well taken care of during your time at Mason Adventures.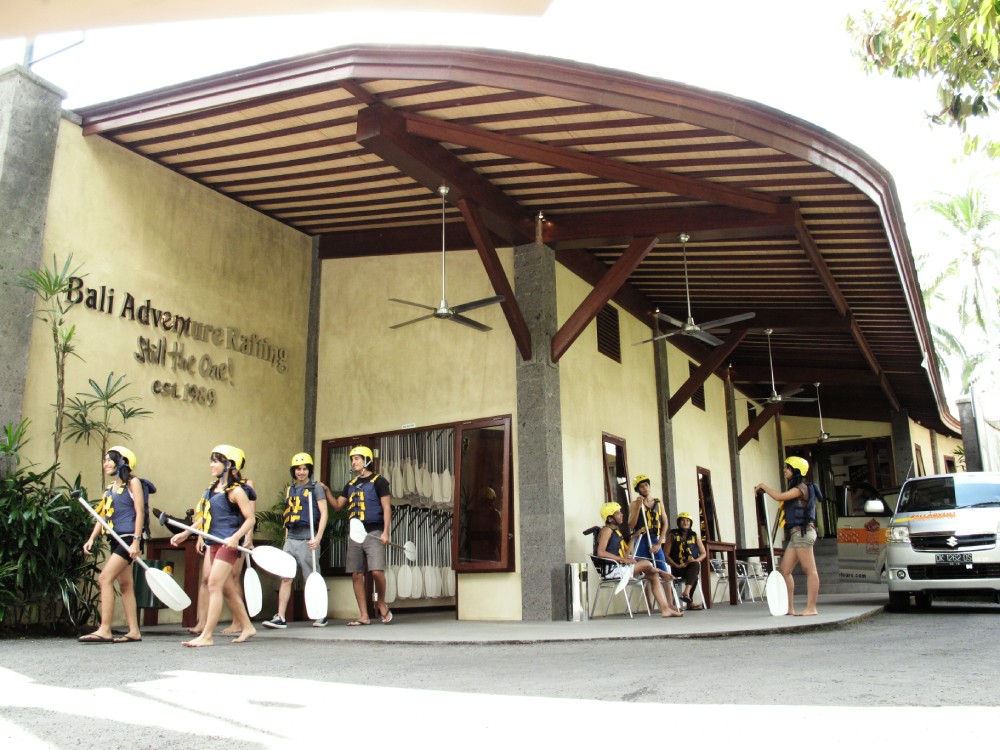 ---
More Fun with Mason Adventures
If you're looking to combine your rafting excursion, Mason Adventures has a myriad of other experiences you can embark on. These include going on an elephant safari ride or getting a close encounter with the gentle faints with the Bathe & Breakfast with the Elephants experience. For adrenaline junkies, you can go on a morning mountain cycling or speed through the forest on the jungle buggies.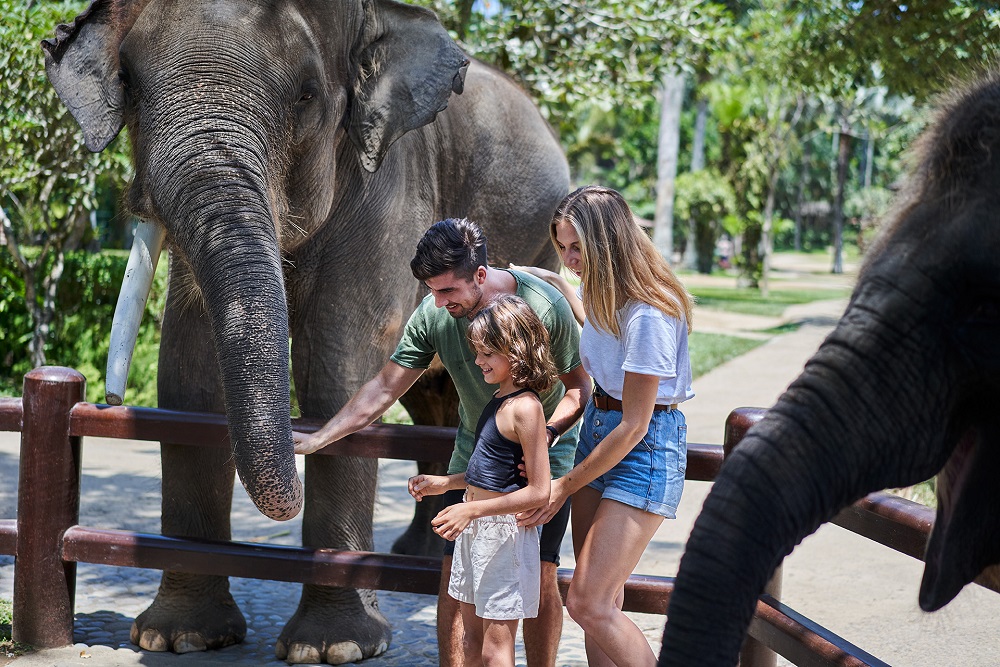 For more information, please visit masonadventures.com
Mason Adventures Rafting
Jl. Raya Kedewatan No. II, Kedewatan, Gianyar
+62 361 721 480 | +62 811 397 9480
info@masonadventures.com
masonadventures.com